Bike to church
Two of our FPC families rode their bikes to Sunday worship! We continue to enjoy worshiping together outside. Join us every Sunday at 9am–weather permitting. If the service needs to be called off, we will let you know on the homepage of myfpc.org and our Facebook page by 8am and it will also be on the electronic sign.
Keeping safety in mind:
In an effort to support the continued safety of all who attend in-person worship services, we respectfully ask that anyone who receives a Covid-19 diagnosis after attending a worship service, please contact the church office. Your personal information– including your name–will be kept completely confidential. Thank you for your cooperation and trusting us to handle this information sensitively and responsibly
---
Too many people experience work as a curse or hardship. But God gave us the "gift" of work before the fall in the Garden. It was part of his intended paradise. Join us for this Labor Day weekend message based on Genesis 1:1-5 on September 6. online or at our OUTSIDE WORSHIP SERVICE at 9am THIS SUNDAY!
---
Worship and Blessings For Kids!
Wake Up & Worship beginning September 13
During the outdoor service for 4K – 6th grade will gather in the green space by the office doors. Parents can drop off and pick up children there.
Virtual Sunday School coming soon!
Watch upcoming Connectors for the announcement. We will have new videos and curriculum available each week.
Back to School Blessing on September 13
We offering back to school blessing for ALL of students and teachers. Blessing Tags will be handed out during the outdoor worship service. There will also be a drive thru opportunity after the service to pick up blessing tags and have your students prayed over in your car. Feel free to share this with your friends and neighbors. We want everyone to feel God's love and know that our church family is praying for them as we begin this school year.
---
MOPS: We're Getting The Band Back Together!
If you are a mom with a child who is an infant through Kindergarten, we would love to welcome you to our group for support, fun, and growing closer to Jesus. We will be meeting in person on Sept 8th at the outdoor family space at First Presbyterian Church from 6-7:30pm. There will not be a bathroom available. Please bring a mask to keep everyone comfortable and bring a chair and blanket in case it gets chilly.
We are hoping to meet outside for the October 13 and November 10 meetings weather permitting. We are also planning an outdoor socially distanced gathering for later this month so keep your eyes open for that.
Contact Christa Schmeelk, Director of Family Ministries at cschmeelk@myfpc.org for more information or to sign up.
---
A Contribution to East Iowa's Disaster Assistance Fund
Winds of more than 100 mph were recorded on August 10 as a line of severe storms moved through the Midwest. The community in Cedar Rapids, Iowa endured extensive damage to thousands of homes, destruction of one third of the tree canopy, and complete loss of power – some went without power for over two weeks.
As a church, FPC donated to a school supply giveaway organized by the Presbytery of East Iowa and a local Presbyterian church. School supplies were given away in a low-income neighborhood in Cedar Rapids. In this densely populated older area of the city, most homes and trees were over 100 years old, so it was hit very hard by the storm. People lost their cars, electric hook-ups to their homes, and streets were impassable for a week. Many children in this area were in need of support.
Our Mission Board would like to share with the FPC family this email of thanks from the Presbytery of East Iowa:
We donated school supplies to 250 students yesterday, due in great part to your church's generous donation. We gave out packs of crayons, markers, and pencils. Each student also received 3-4 spiral notebooks, an eraser, and two dry-erase markers. (Did you know that chalk is a thing of the past?)

Folks who came to our event also received a free hot meal and were able to pick up groceries at the Loaves and Fishes Food Pantry where we contributed $800 of your gift.

We are so appreciative to you and your church for reaching out. It was an incredible day!
---
The Light Team Gathering
On Monday, August 17 some of the Light Team ladies met in the outdoor family space. They spent some time catching up and talking about what books they are reading. Thanks for sharing the picture, ladies!
---
Our Daily Bread Now Available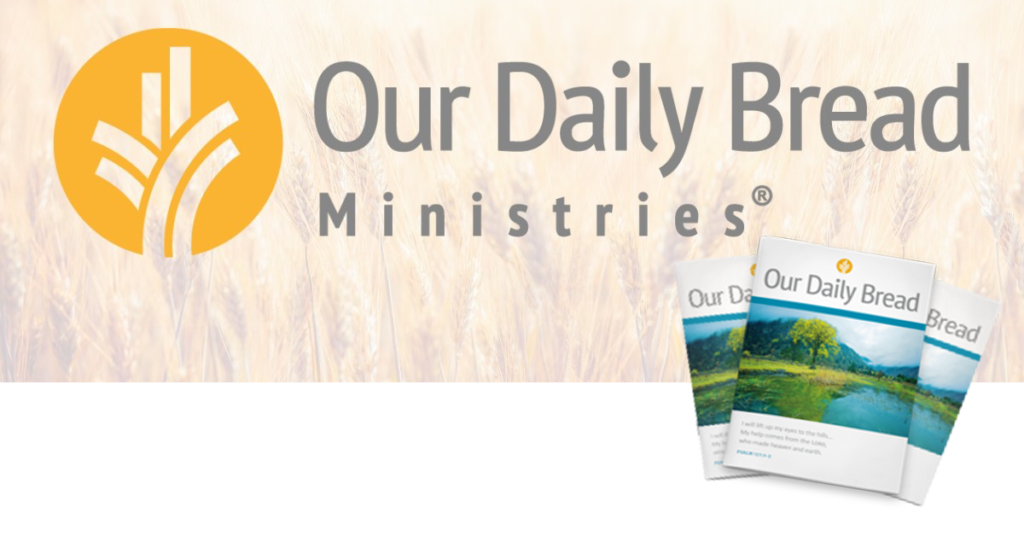 The new issues of Our Daily Bread have been delivered. Both the large print and the regular size versions are available. They are in a plastic tote at the front of the church under the portico on the right side as you face the church. Stop to pick up one for your house anytime!
---
Meet Santiago Olayo
Santiago is the son of Heather and Fernando Olayo and the grandson of Sue and Steven Halweg. Heather was born and raised at FPC, baptized when it was in its original location on Fish Street, and confirmed at its current location in high school. She met her husband, Fernando, and Pastor Kirk performed their marriage ceremony 2 years ago. They welcomed their son, Santiago, on June 17th,
They are currently planning Santiago's baptism at FPC. Heather said of baptism that it is
a way to welcome a child, into a family of faith and has always been very important to me. It has been wonderful and sometimes life-saving over the years knowing the congregation is there for me, the body of faith is there to welcome you and love you no matter what; no matter what you do or what happens in your life. I want my son to grow up knowing he will always have that. The love and support of the congregation, the love and support of God – there is nothing like it and we want Santiago to know that.
We're excited and happy to be a part of your life, Santiago!
---
For Your Calendar:
---
Stephen Ministry
We know the COVID-19 pandemic has impacted everyone—raising the level of fear, stress, and anxiety for people all over the world and underscoring the importance of caring ministry. As a Stephen Ministry congregation, we equip and empower lay caregivers to provide high-quality, confidential, Christ-centered care. Our commitment to this ministry is extrememly important during these uncertain times.
If you, or someone you know, could benefit from this ministry, contact the church office.
---
Want to receive an email notification when the weekly Connector is updated? Sign up here!