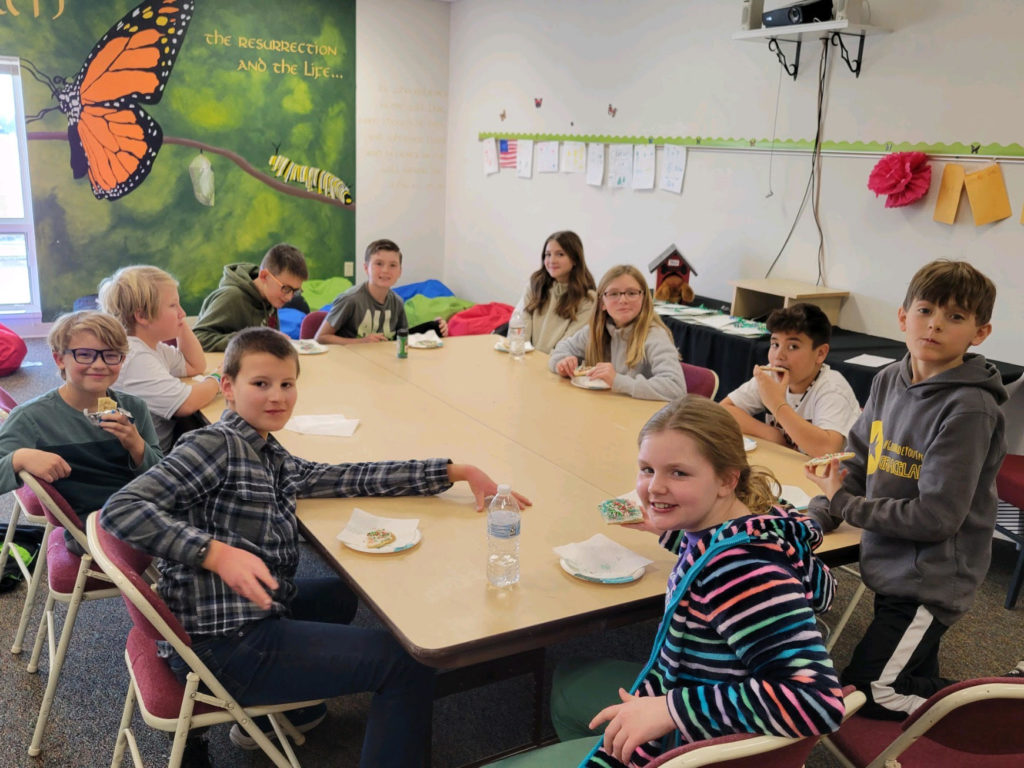 Network 56 is a group of 5th and 6th graders who hang out together to have fun, put faith to action by serving in the community, and grow healthy, encouraging friendships.
All 5th and 6th grade students are welcome to attend Network 56 events at any time. Interested participants are notified in advance of each event.
Past fellowship activities have included sledding, swimming, mini-golf, and bowling. Service projects have involved collecting donations for the Waunakee Food Pantry, creating crafts to sell and raise money for a good cause chosen by our students.
All events are chaperoned by parents. There is lots of fun and room for everyone to participate.
Contact FPC Children's Ministry to know more.
Sunday, March 26 – 3:30pm
Pres House
• Serve dinner to staff and students of Pres House, a spiritual home at the heart of UW campus in Madison.
Sunday, April 2 – 9am-10am
Easter Trail – Education Wing at FPC
• Perform one of the stations; help other rooms
Sunday, April 30 – 11am
Parent and Child Meeting for First Communion
• Meet after Sunday worship in the conference room. Contact Christa for more information.
Sunday, May 7
FPC's First Public Communion
Sunday, May 20 – 12pm-2pm
Bowling/Pizza: N56 closeout
• Meet at Waun-A-Bowl, bring a friend!
• Celebrate our 6thgraders