We are always looking for ways to bring people together through Fellowship at FPC. There are numerous opportunities for you to connect with others in our church family socially. To find out more about what's upcoming at FPC, visit our events page.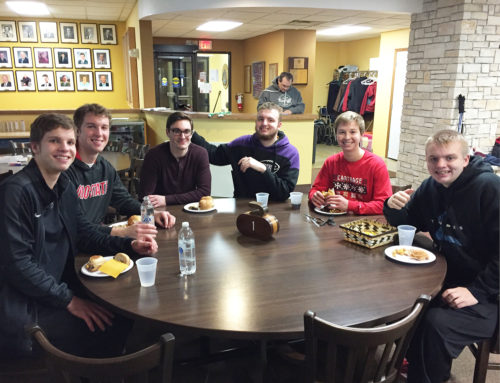 FPC has two card clubs —if you are a pinochle or sheepshead player, these groups offer great ways for you to extend your fellowship opportunities. Contact Dave Healy for more information.
FPC Quilters meet at 1:00pm on the third Thursday of each month during the school year in the Gathering Place at FPC. All are welcome. For more information, contact church member Anne Frihart.
For upcoming events, visit our Events page.
Do you have a special talent or interest you would like to share with members of the congregation? The Fellowship Team is always looking for new ways to bring people together, and we'd love to help you facilitate an event. Please let us know if you have any suggestions for an outing, special interest class, or other event. We'd love to hear from you! Contact Fellowship Elder Lynda Ferris-Olson.