FPC's Children's Ministry supports the growth and development of children through 6th grade to know and follow Jesus Christ.
---
Fall Children's Ministry Programs Info Coming Soon!
Fall Children's programming for ages 3 years to 6th grade is currently being developed. Check back here for more details or email Patricial Coley, Director of Children's Ministry to be added to the Children's Ministry email list.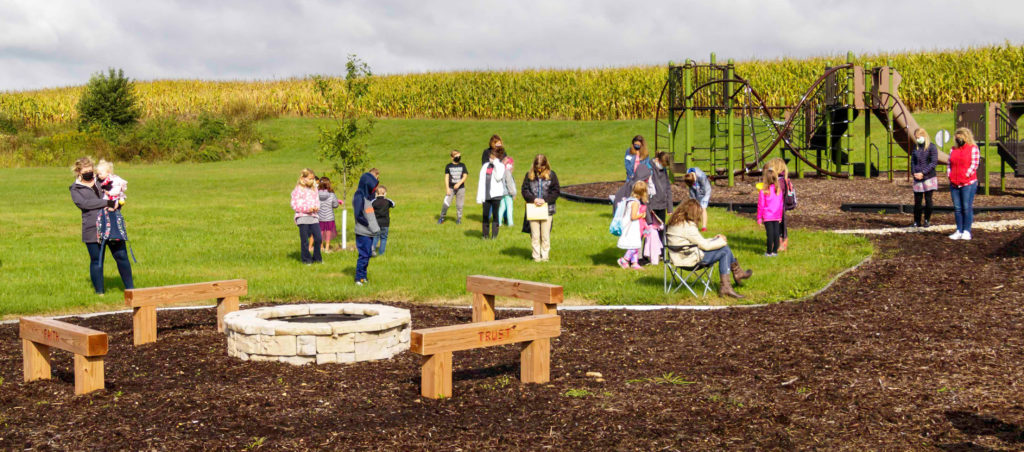 M.O.P.S Mothers of Pre-Schoolers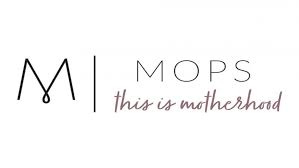 MOPS is a tribe of moms of all ages and stages living life together. It's a place for friendship, community, support, and growth. We are calling you to join us in taking a chance at a fresh start this year. Let's have more fun, fear less, and find our people.
Meetings are the second Tuesday of the month from 6:00-7:30pm. Want to learn more? Email waunakeemops@gmail.com.
---
Future Offerings for Kids and Families
FPC offers excellent nursery care before, during, and between church services for children 0 to 2 years in Room 200. Our rooms are spacious, clean, comfortable, and have a full of age-appropriate toys, craft supplies, and Christian books and music. We are pleased to offer highly qualified and caring staff. If you have a child in the nursery, you will receive a silent pager so we can alert you if your presence is needed in the nursery.
For parents who would like to keep their nursery-age children with them during the services, a Cry Room is available at the west side of the Sanctuary behind the reflective window for parents and babies.
Kingdom Kids (KK) // For kids 3 Years – Kindergarten
Kingdom Kids is a unique time for children to explore their faith and form positive relationships with peers in a safe environment.
On-Site Children's Sunday School  // For kids 3 Years – 6th Grade
Sunday School is a wonderful opportunity for children to grow deeper in their faith alongside their friends, and is offered between services (9:50-10:35am), where activity-based curriculum leads kids through impactful Bible lessons. 
Network 56 // For 5th and 6th Graders
Network 56 is a program for 5th and 6th graders that encourages healthy, faith-building relationship between kids and their peers. Network 56 aims to connect our students with the community while exploring what it means to live your faith. More information can be found on the Network 56 page.
Outdoor Family Space // FPC has been gifted funds by very generous members of our church to develop a family outdoor gathering area on our property. A planning committee of 10 was formed who worked together brainstorming and researching. The plan was put to paper and then became a reality, thanks to Bill Baker, our Landscape Architect and Project Manager.
EVENTS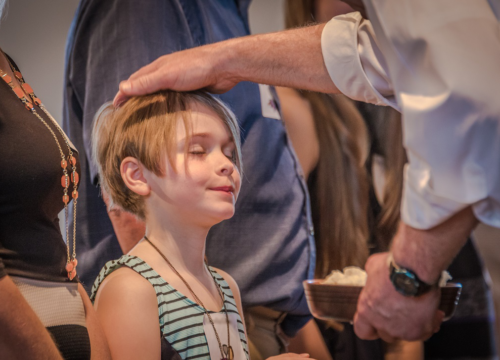 FPC's FPC (First Publicly-Recognized Communion) is for anyone who professes faith in Jesus Christ. Anyone can take Communion any time at FPC, including children. Communion reminds us of Jesus' love and sacrifice for us. FPC families have expressed a desire to publicly recognize this important and significant moment in their child's faith journey.
Parent's Day/Open House is for all parents/guardians (of children ages 3yrs-6th grade) to join their child(ren) in our classrooms. Experience first-hand all of the wonderful things happening in our classrooms. Whether you are a regular attender, or if it's your and your child's first time, we would love to have you!
Children's Ministry Sunday is an extra special day of worship services at FPC for many reasons. Children participate in each of the Sunday services (share written prayers, recite verses, usher, provide music), Bibles are presented to our 6th graders, teachers are recognized, and it is Mother's Day! There's lots to celebrate! Celebrate with us!
Bible Presentations are a valued tradition at FPC to present a complimentary, age-appropriate Bible to our children at both preschool age and again after 6th grade to use in growing their faith.
Upcoming Dates for Children's Programs
Summer Vacation Bible School (VBS) will be August 16-20, 2020 from 5pm-8pm. More information can be found on our Vacation Bible School page.
FREQUENTLY ASKED QUESTIONS
What is Children's Sunday School like at FPC?
What if my child misses the first day(s) or can't come regularly?
Do I need to pick up my children from their classrooms?
What can I do while my children are in Sunday School?
Are there any days "off" due to holidays?
At FPC, we value the safety of your child. Our teachers have all undergone extensive background checks and training, and adhere to our Child Safety Policy.
Thank you for bringing your child(ren) to Children's Programs. It is our pleasure shepherding them in their faith journey! If you have any questions, please do not to hesitate to contact us for more information. We're looking forward to seeing you all soon!