Jump to this week's announcements!
Time of Transition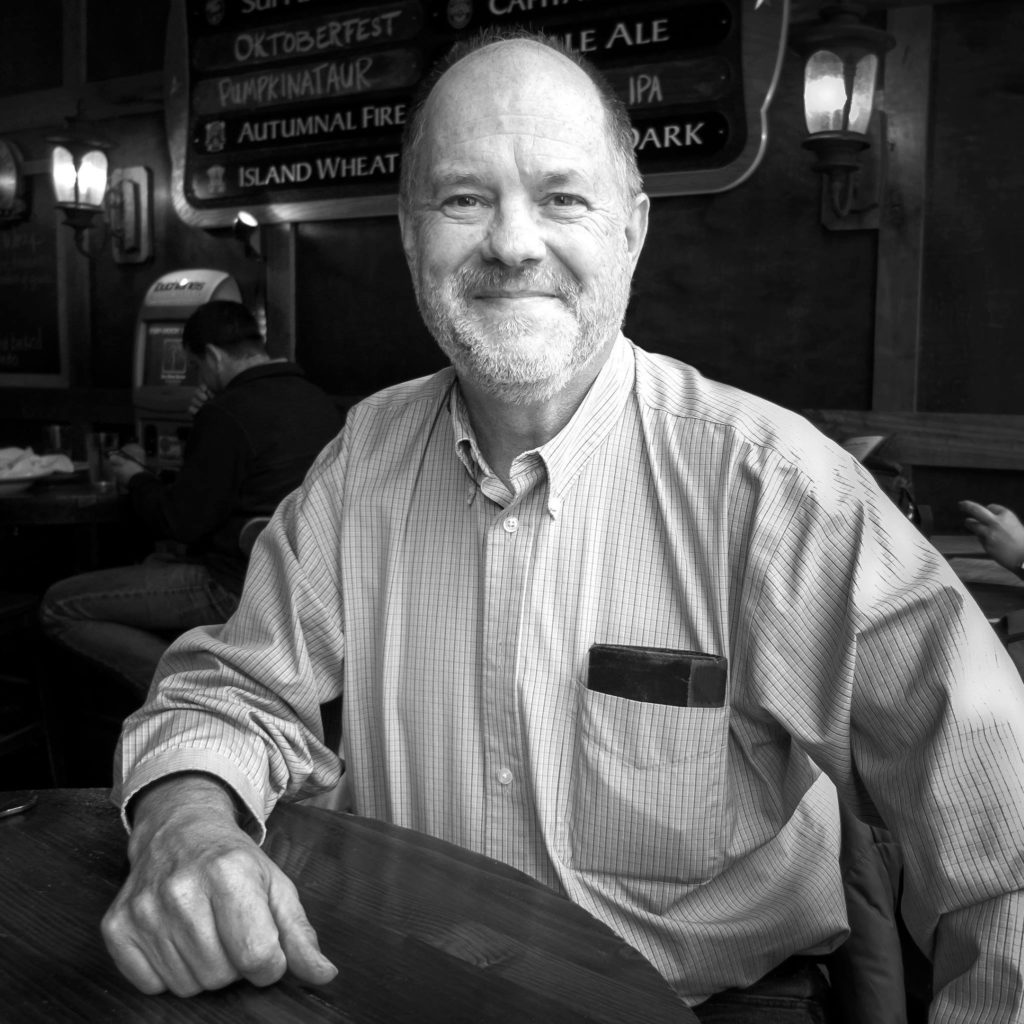 "On my heart and on my house the blessing of God.
In my coming and in my going, the peace of God.
In my life and my seeking, the love of God.
At my end and new beginning, the love of God
to welcome me and to bring me home."
A Celtic Prayer
I have been your Pastor now for just about a month. The Session, Pastor Ben and I have been pleased to see how many people are attending worship.
This is a strange time we are living through. A time in which the old ways are dying and the new normal has not quite appeared. It is a holy time. We, as a church, a country, the world, are in a time of dying and rising to new life. Except we are still in between (Are we in the tomb with Jesus?) not exactly sure what this new life will look like. What we do know is that God is with us even though we may not perceive it.
As I said in one of my sermons on Matthew 14: 22-33
(The disciples) find themselves in a storm. Over the years, there have been lots of storms in which the church has found itself. Lots of storms in our own personal lives too: Divorce, addictions, domestic violence, the onset of mental illness, the unexpected deaths of loved ones – especially the young, the loss of a job, or societal upheavals that catch us unawares.
In the midst of the storm, Jesus comes. (Please note: Jesus did not cause the storm. Nor does Jesus say "Be still, storm, so I can talk to my disciples.")No, Jesus comes to us in the midst of our storms and simply says,
"Take Heart; I AM." The divine Jesus addresses us, addresses the storm-tossed church, and simply says, "Courage. I AM."
Jesus is with us in our storms. God is here. Present. Now.
The Session is working hard to discover what is next for this church of ours.
For, as you know, we are all in transition. That is why I am here. We will discover what God has in store for us together, after steeping ourselves in prayer together. The Spirit will speak to us and show us the way. Session will need our full participation in all the ways that those whom they appoint to write our Mission Information Form will gather information – surveys, small group focus groups, and all church gatherings. Writing our Mission Information Form is the first major step in discovering who the next full-time "called and installed" minister will be.
This is not going to be easy. There will be grief that we cannot remain the church of yesteryear. We will, at times, want a light to see our way forward into the future. God does not offer us a light so that we can go out into the darkness by ourselves. What God offers us is God's hand so that God might walk with us-God's hand which is "better than light and safer than the known way."
I am so glad to be among you at this time. As we journey together through this time of transition, may we all wait in expectant hope, anticipating where God will lead this church next.
Blessings. Peace, Pastor Glen
---
---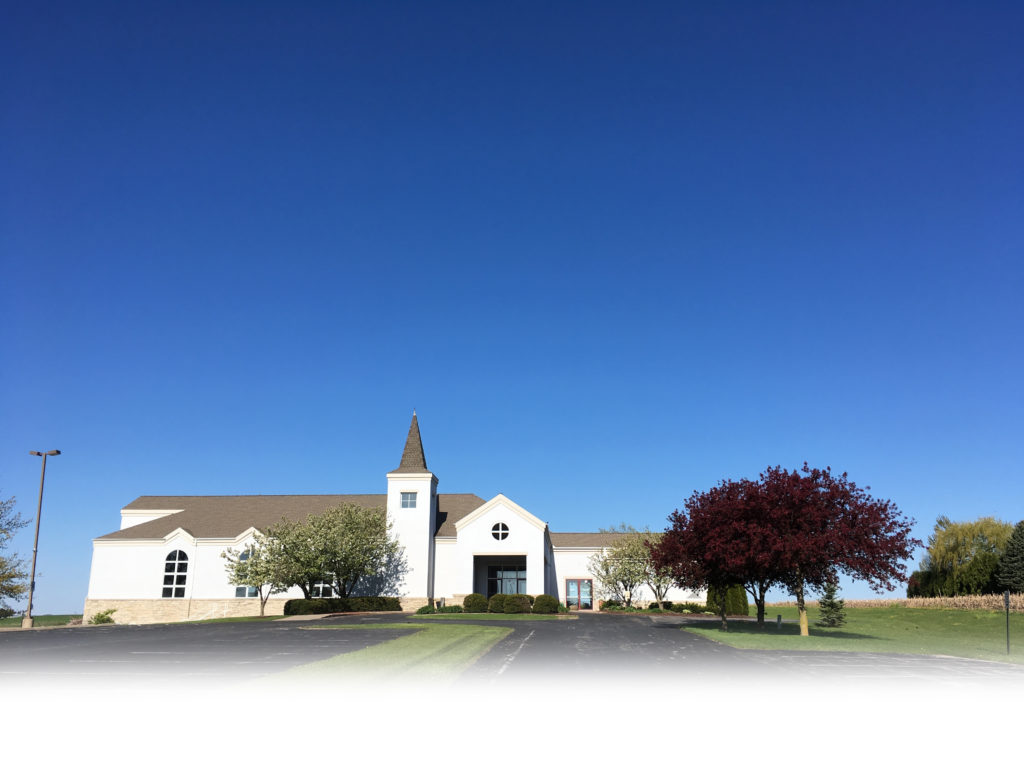 We exist as a congregation to know Jesus Christ and to make Him known:
To proclaim the good news of Jesus Christ so all may come to know and love Him;
To nurture His people in joyful faith, fellowship, and commitment; and
To demonstrate His way of love in service to the world.
We use the Connector to share news of the coming week and beyond, the activities that involve a wide range of ages and interests at FPC.
---
---
Video Devotional: "The Valley of the Shadow of Death"
In this episode of Scriptures for Life, Jeff talks about his first visit to the Wadi Qelt in the Judean Desert in the Holy Land. Find out what happened and what it tells us about how the first hearers of Scripture would have understood the image of the "valley of the shadow of death." Soli Deo Gloria!
---
---
October 8 – Fall clean-up day!
Looking for volunteers willing to pitch in and help with landscaping the outside of the church and projects inside the church. Rain date will be October 15. If you have any questions, please call RJ Binau, Building and Grounds Elder, at 608-334-8032.
---
---
---
First lesson in Sunday School: Love is a Fruit of the Spirit
In Sunday School we learned about the Parable of the Lost Son. We got to act out the story and then in our small groups we made crafts and played games to remind us that Love is a fruit of the spirit!
---
---
---
5th/6th Grade Bible Presentations
We were so thrilled to present eight 5th and 6th graders with their Bibles during the worship service. Ten more 5th and 6th graders will be getting their Bibles as well in the coming days!
---
---
---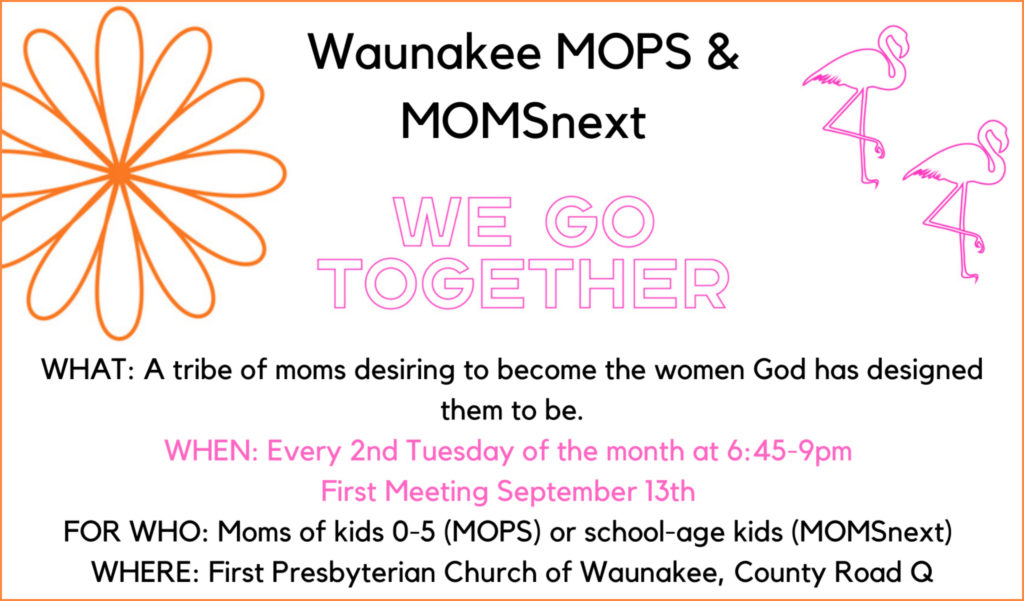 ---
---
---
Stephen Minister Training
Stephen Ministry will be conducting training for new Minister starting at the end of October. Our ministry of listening and caring is looking for compassionate individuals who want to help those who are needing assistance. Contact the office with interest, or connect with any of the three Stephen Ministry Leaders: Doneta Chorney, Tryg Knutson or Jill Umlauf.

Jill Umlauf
jill.umlauf@umlaufco.com

Tryg Knutson
trygknutson@gmail.com

Doneta Chorney
dchorney@me.com
---
---
---
Help Wanted: Part-time Volunteer Coordinator
First Presbyterian Church (FPC) of Waunakee is seeking a part-time Volunteer Coordinator to join our staff. Duties include, but are not limited to, working with staff and Elders to help recruit and manage volunteer efforts. This position is estimated to require 2-4 hours per week. Pay is negotiable. Position is open until filled. For details or to apply, please contact Doug Brown at dougrbrown1980@gmail.com.
---
---
---
Food items need for Waunakee Food Pantry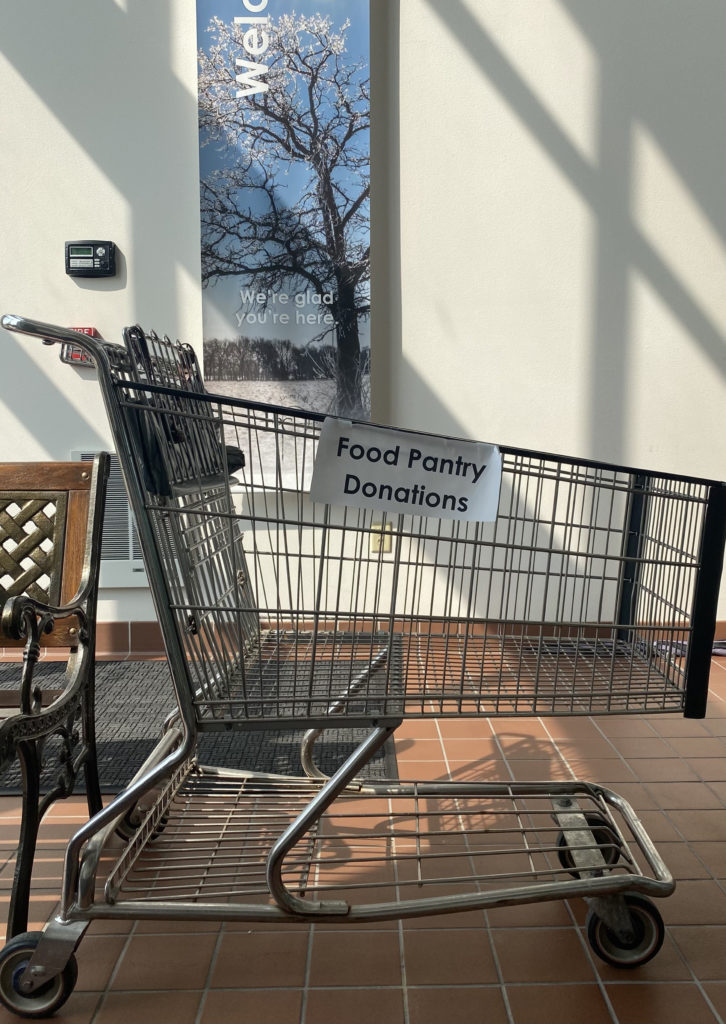 The food pantry is currently in need of the following items. These can be dropped off in the grocery cart at the south entrance of the education wing. The number of clients has increased greatly and your family's involvement would be much appreciated. Items in need currently:
jello/pudding
granola bars
toilet paper
pasta/rice sides
tuna helper
---
---
---
Spreading Our Love-Care Packages for College Students and Military Personnel away from home
We love this time of year! The Deacons send care packages with treats and encouragement to our students and military away from home to let them know FPC is thinking of them and praying for them. If you would like your student or member of the military to receive a care package, please provide a mailing address, and any food allergies, to Lori Phelps at lori.phelps@charter.net or phone 608-235-7899, no later than Friday, October 7. Thanks for spreading our FPC love!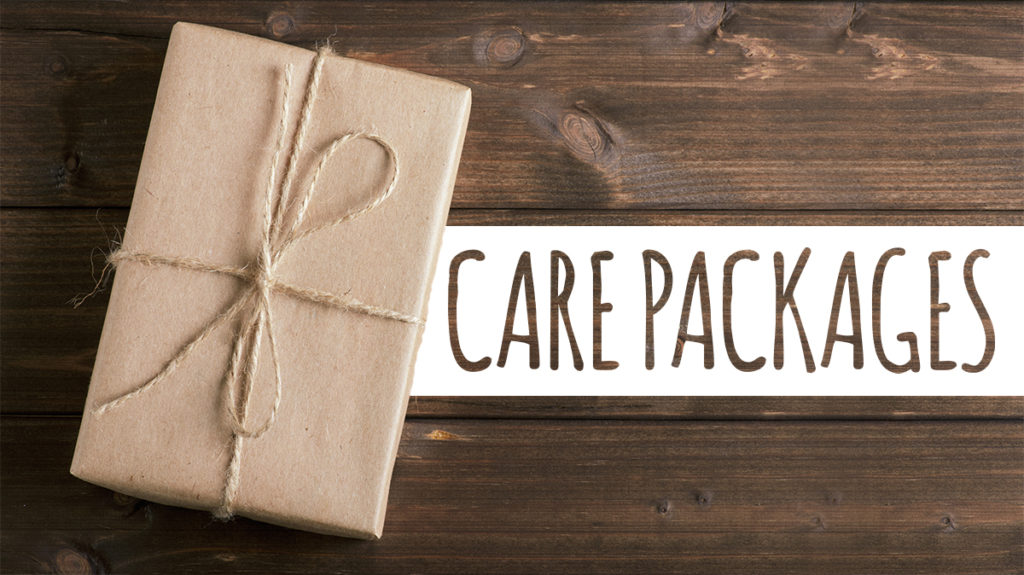 ---
---
---
Care Package Stuffings
Could you bake or contribute an item for FPC's care packages for our students and military personnel away from home? Ideally, you would put 3-5 items in a ziplock type bag to stay fresh, which will also allow us to have a variety in each care package. Contact Lori Phelps at lori.phelps@charter.net or phone 608-235-7899 if you can help. Care packages will be stuffed Sunday, October 9. Thank you for your kindness!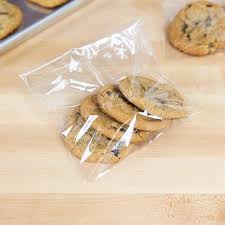 ---
---
---
Food for Kidz: Oct 16

Food for Kidz is taking place on Sunday, October 16, and we're looking for volunteers to fill three tables. This is a great opportunity to volunteer as a family or individual to help put together meals that will be shipped to Ukrainian refugees and food pantries around Dane County. If you're interested in volunteering, click here for the Sign Up Genius link to learn more and sign up.
---
---
---
Guest Musicians: Chris Kashnig
A son of a high school band director, Chris Kashnig grew up in Green Bay. He played clarinet in his high school band, a summer community band, and the concert band of the University of Notre Dame. He stopped playing after college and resumed playing after retiring from SSM Health in Madison in 2018. In addition to playing with Joyful Noise, Chris plays with the VFW Community Band and the Waunakee Community Band. He encourages anyone who has been away from playing to get back to it at their leisure.
---
---
Upcoming Special Music in Worship
September 25 – Chris Kashnig, Guest Clarinetist
October 2 – Joyful Brass Ensemble
October 9 – Choir
---
---
---

Music Opportunities
Choir "I'm Gonna Sing When the Spirit Says Sing!"
You're invited to sing with the Choir! We rehearse every Wednesday night from 7:00 PM-8:30PM in the Sanctuary beginning on September 28th. In October, November and December we will sing twice a month at the 10:00 AM service, with an additional service on Christmas Eve. Unsure if you are a Soprano, Alto, Tenor or Bass? No worries, we can help and welcome all ability levels including middle and high school students!! Come enjoy a great fellowship of singers! Hope to "See you…in September." Please contact Liz Weller with any questions.
Liz Weller, Adult Choir Director: eaweller245@gmail.com
Joyful Noise "Make A Joyful Noise Unto The Lord!"
The Joyful Noise is our instrumental ensemble. If you play a wind or string instrument, no matter what age or skill level, please consider playing with us! We rehearse every other Thursday from 7-8/8:30 in the Music Room starting Thursday, September 15th. We are encouraging middle and high school students to play with us!!We also have a brass and woodwind ensemble. Contact Sam Robinson at church: srobinson@myfpc.org 608-949-9450
Vocalists and Instrumentalists (Piano too)
If you'd like to sing or play an instrument at a Sunday service, please contact Sam Robinsonsrobinson@myfpc.org 608-949-9450. You are welcome to sing/play a special song or two, no matter what your skill level is. We have open dates when the Choir and Joyful Noise are not playing and would like to fill those with students and adults from our congregation (as well as outside of our congregation too).
Calling All Middle and High School Musicians
We'd LOVE to have middle and high school students be a part of our music ministry by singing or playing (piano or instrument) a solo or duet or singing in the Choir or playing in the Joyful Noise. Parents, please encourage your child to use their musical gifts with our congregation!! Please contact Sam Robinson at church: srobinson@myfpc.org 608-949-9450
---
---
---
Time For Prayer | Tuesdays at 4:30 pm | Gathering Space
Do you believe in the power of prayer? Join us at Time for Prayer on Tuesdays at 4:30 pm in the Gathering Space at church. We gather to lift up concerns for this world, our country, our church and our own personal requests. All pray-ers welcome! When we don't feel like praying out loud, we say "praying silently."
For the past 18 years, Time for Prayer has lifted up thousands upon thousands of prayers. With Jesus in our midst, we lift up what is on our hearts, and know that our prayers are heard and will be answered. Come join us, and be blessed.
---
---
---
---
---

---
---
---
WEEKLY ANNOUNCEMENTS | September 25, 2022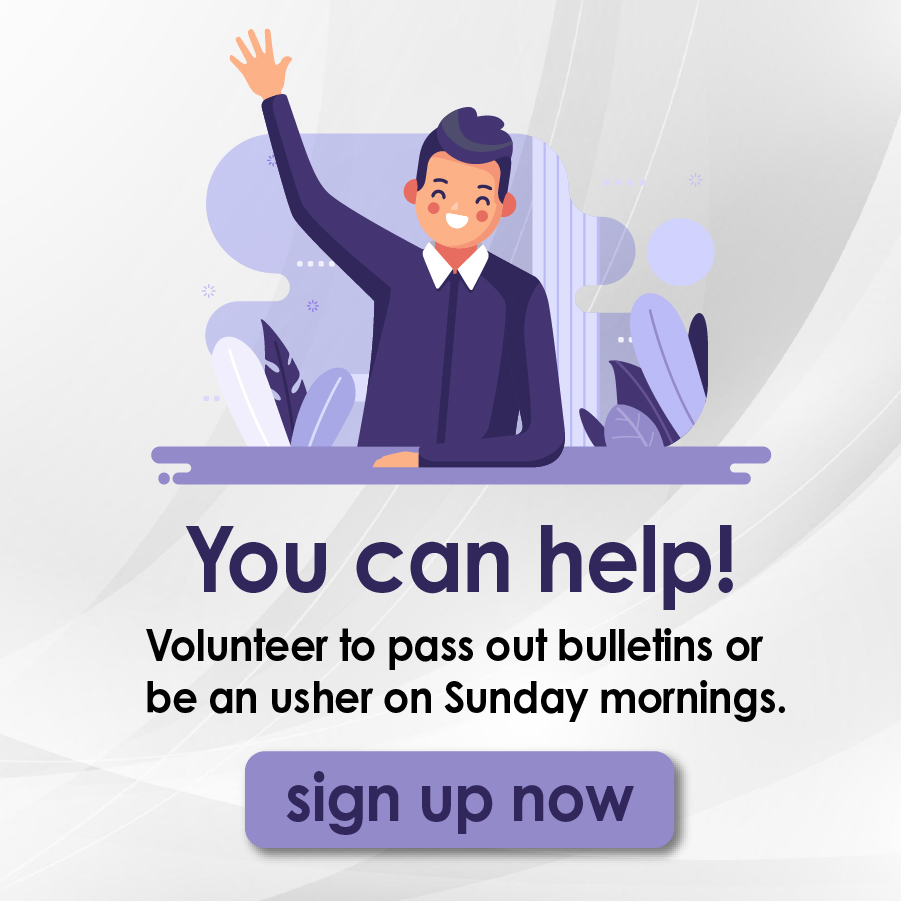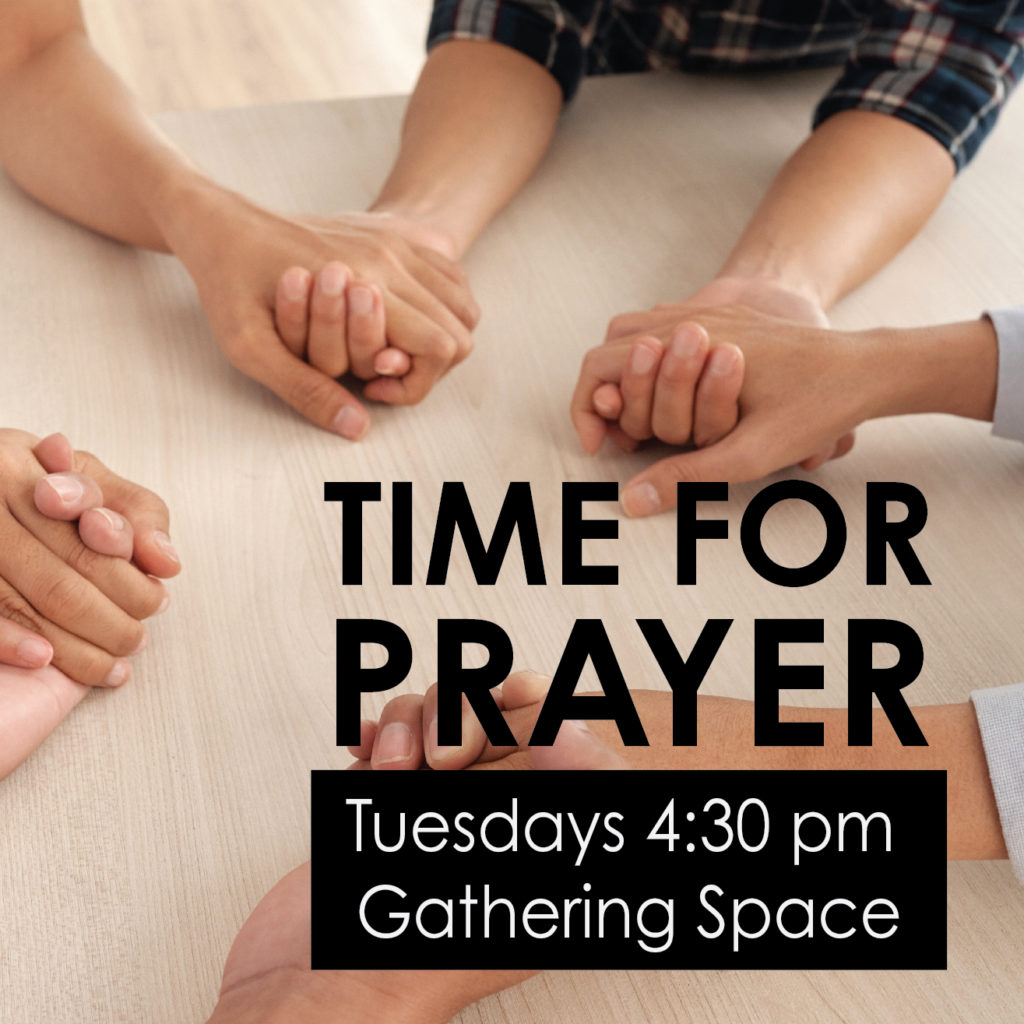 Connect with the Connector!
In an effort to streamline the process for submitting requests for event announcements in the Connector or spoken during the worship service, Communications has developed this easy-to-use online form to share all of your important information.
Click the link below to check out the form and if you have any feedback or questions, please send an email to communications@myfpc.org.
The Connector comes out at 4pm every Friday. The deadline for submissions is Noon, the Wednesday prior.
Thanks!
Our Friendship Pads are back
Our Friendship Pads are back in the pews! We invite you to sign the Friendship Pad and write a note to the office if you wish. Pass it along and pass it back. Pause to greet someone following the service.
---
ATTENTION: All students in 7-12 grade
All students in 7-12 grade are invited to participate as we kickoff our fall offerings.
Join us Sunday mornings in the upstairs youth space from 9am-9:50am as we begin our Characters series that will explore the Bible through the lives of its people. There's also free hot cocoa!

Join us Wednesday evenings in the upstairs youth space from 7pm-8pm for a time of fun, connection, relevant messages, and meaningful discussions. The series for September is on Friendship.

We also have some great opportunities coming this year, including the Confirmation Journey, our annual winter camp, and our mission trip experience to Guatemala to build homes for families in need.
---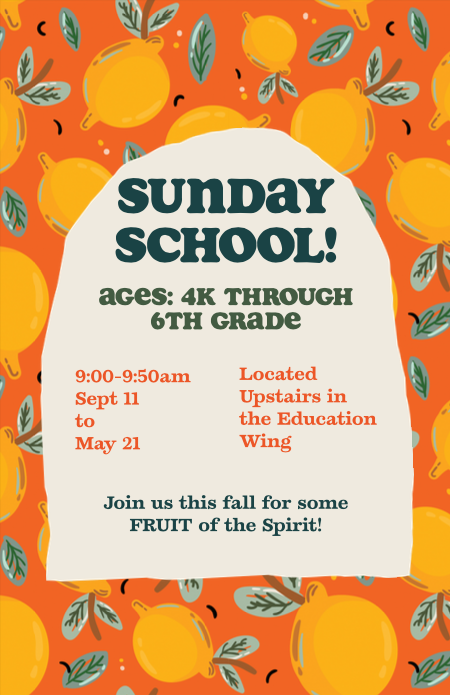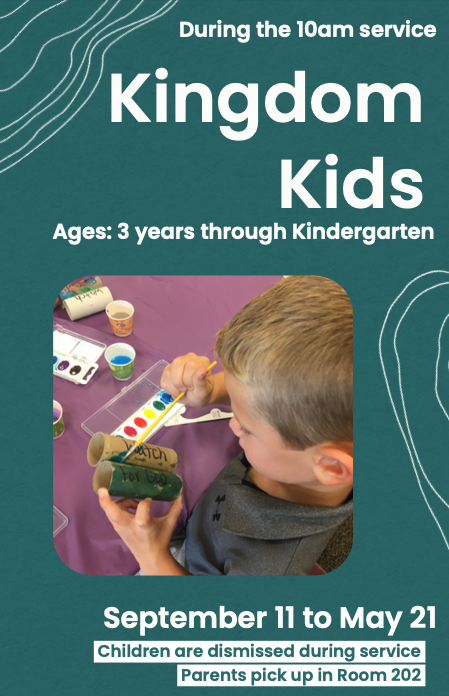 ---
Adult Sunday School: Sundays 9am
Anyone is invited to our Adult Education Sunday morning study that meets downstairs in the old Sunday school room closest to the kitchen in Fellowship Hall every Sunday at 9am. Contact Carolyn Harris with questions.
---
The Light Team Meeting: Mondays Sept. 12-Oct. 3
The Light Team is comprised of women who want a chance to meet for fellowship and Bible study. We pray for each other and those in our church family and community. When possible, we extend ourselves in projects to help others. There is no homework and we include humor and laughter! We will be meeting in the Gathering Place @ 1 – 2:30pm on the following Mondays. All are welcome to attend any or all of our sessions. From Sept. 12-Oct. 3 The Light Team will be reading "Follow" by Andy Stanley.
---
Women's Community Bible Study: Wednesdays Sept. 21-Dec. 21
The Wednesday Morning Women's Bible Study Group is made up of women from the community at large and all are welcome. The first 12 weeks will be "12 Women of the Bible". Meeting Wednesday 8:30am-10:00am in the Conference Room, enter through the Education Wing doors. Contact Beth Stellmacher for more info: bstell122515@tds.net
---
Waunakee Boo Bash!
Join the Children's Ministry @ Waunakee Boo Bash! October 19 4-7pm at the Public Library Parking lot. Click here for details!
---
Family Open Gym Game Day: Nov 13
FPC Family Open Gym Game Day! Village Center Gym from 1-3pm on November 13
---
Stephen Ministry at FPC: Providing God's Care to Hurting People
What is this ministry about?
Extensively trained and supervised Stephen Minister Caregivers provide high-quality, one-on-one confidential Christian care to anyone in need. They provide weekly visits and ongoing support as long as the care receiver needs. Should the care receiver have needs that are beyond the scope of a Stephen Minister Caregiver, they are referred to professional caregivers.
What kind of care is offered from a Stephen Minister?
CRISIS CARE – For people experiencing change(s) that significantly challenge their ability to cope.
FOLLOW-UP CARE – After the crisis event.
CHRONIC CARE – For a person whose situation is unlikely to change.
PREVENTIVE CARE – Providing care before a crisis occurs.
SUPPORTIVE CARE – Care for the caregiver.
How can I find out more about this ministry?
Call the church office at 608-949-9445, or reach out to a pastor or deacon. Stephen Minister Caregivers don't replace the care of pastors and deacons. They carry it a step further.
---
---
Want to receive an email notification when the weekly Connector is updated? Sign up here!