The Examen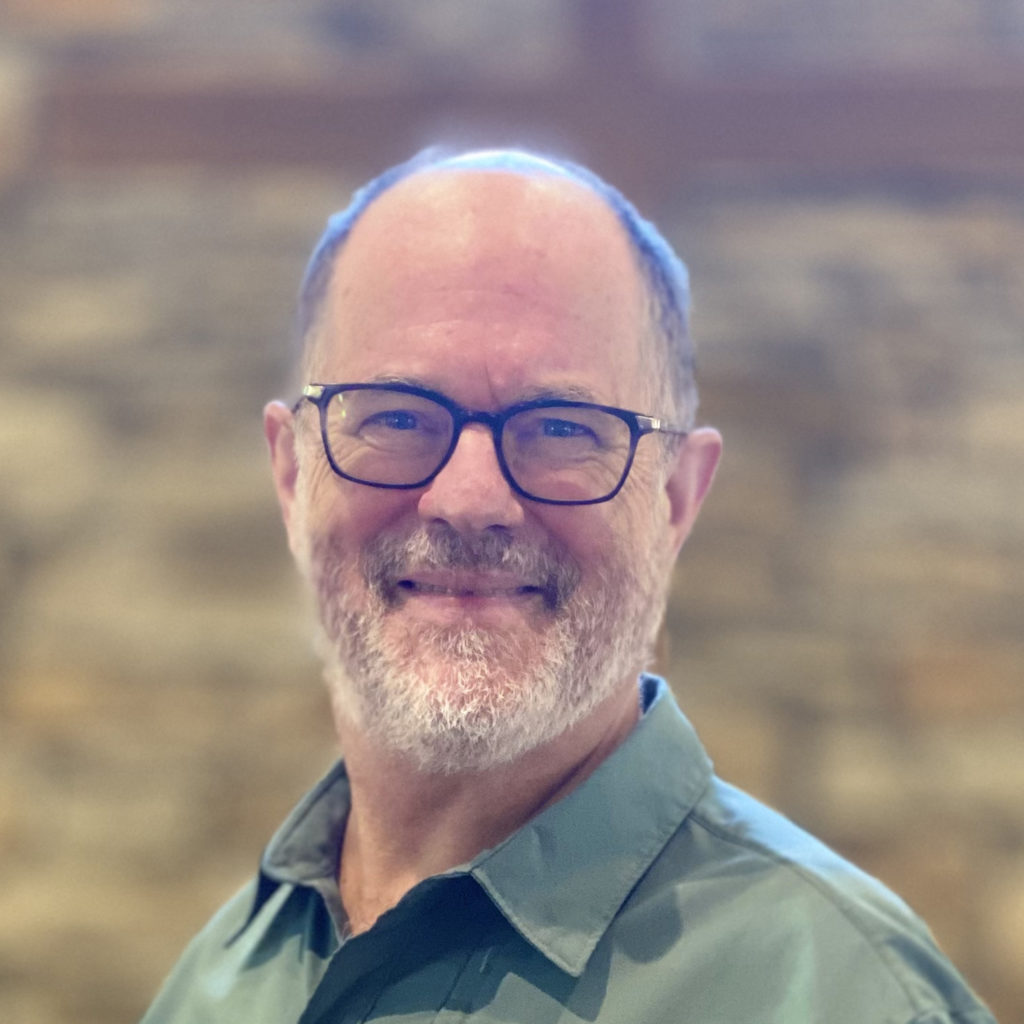 One of the prayer disciplines that my wife and I practice most nights is that we pray together using The Examen. We first learned it from a book called Sleeping with Bread. We start by pondering our day. As my Jesuit friend Father Richard McCaslin said, "Anytime one reflects on life, prayer is happening."
Here is the basic structure of what we do.
Adapt it to your own rhythm and circumstance.
1. Be still; relax; take a breath and know you are in God's presence.
2. Reflect on the interactions and activities of your day.
What do you notice?
Who was present?
What did you do?
Where did you go?
3. Pay attention to your emotions.
4. Ask yourself one of the following pair of questions:
For what moment in my day am I most grateful?
For what moment in my day am I least grateful?
or
What was today's high point?
What was today's low point?
or
When did I feel most in the "flow"?
When did I feel least in the "flow"?
5. Pause and give thanks to God for these reflections and then give them to God as your offering.
6. Take a moment and then ask
• How is God at work in my daily life?
• What in my life needs tending to?
• What might God be inviting me to do?
7. End with a time of speaking out loud at least three "Gratitudes" for the day.
How do we form a lasting relationship with God? We find ways to reflect on the rhythms of our life and then "waste time" with God. The Examen allows us to do both. So simple and yet, over time, so profound. Feel free to email me with your experiences at greichelderfer@myfpc.org. I look forward to hearing from you.
Peace,
Pastor Glen
---
---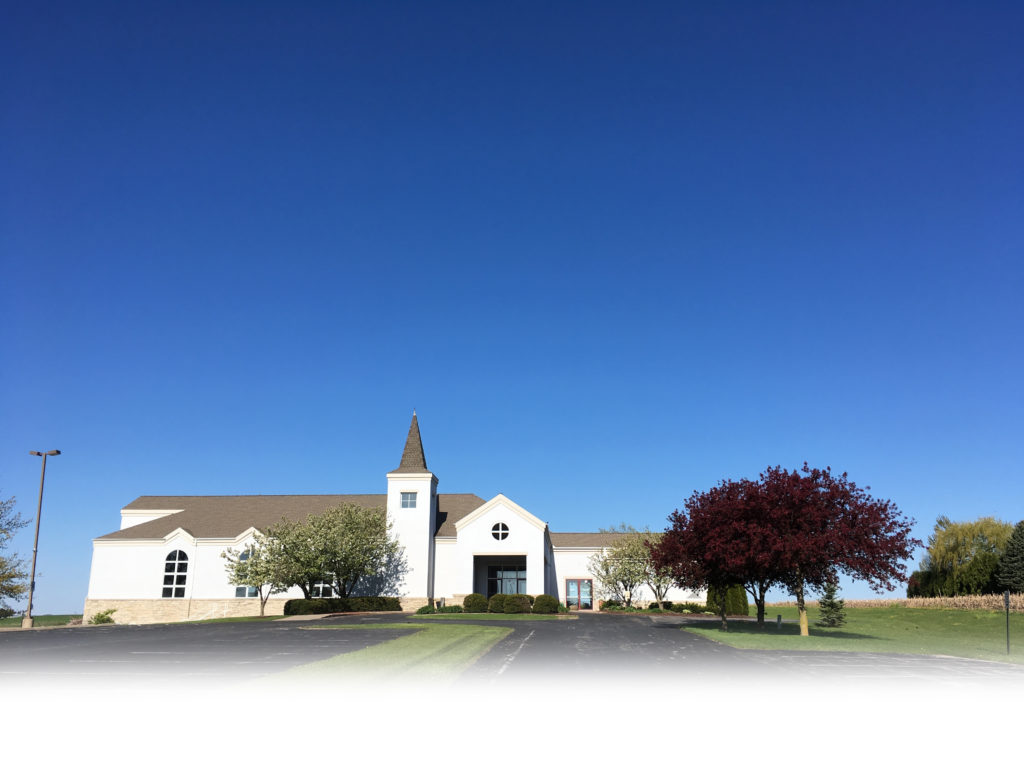 We exist as a congregation to know Jesus Christ and to make Him known:
To proclaim the good news of Jesus Christ so all may come to know and love Him;
To nurture His people in joyful faith, fellowship, and commitment; and
To demonstrate His way of love in service to the world.
We use the Connector to share news of the coming week and beyond, the activities that involve a wide range of ages and interests at FPC.
---
---
Video Devotional: Here is the World
This episode of Scriptures for Life uses a quote from Frederick Buechner to describe the world in which we live. He says that "beautiful and terrible things will happen." Importantly, both Buechner and the Bible tell us not to be afraid. Soli Deo Gloria
---
Back to the top
---
News and Announcements
FPC LIBRARY NOW OPEN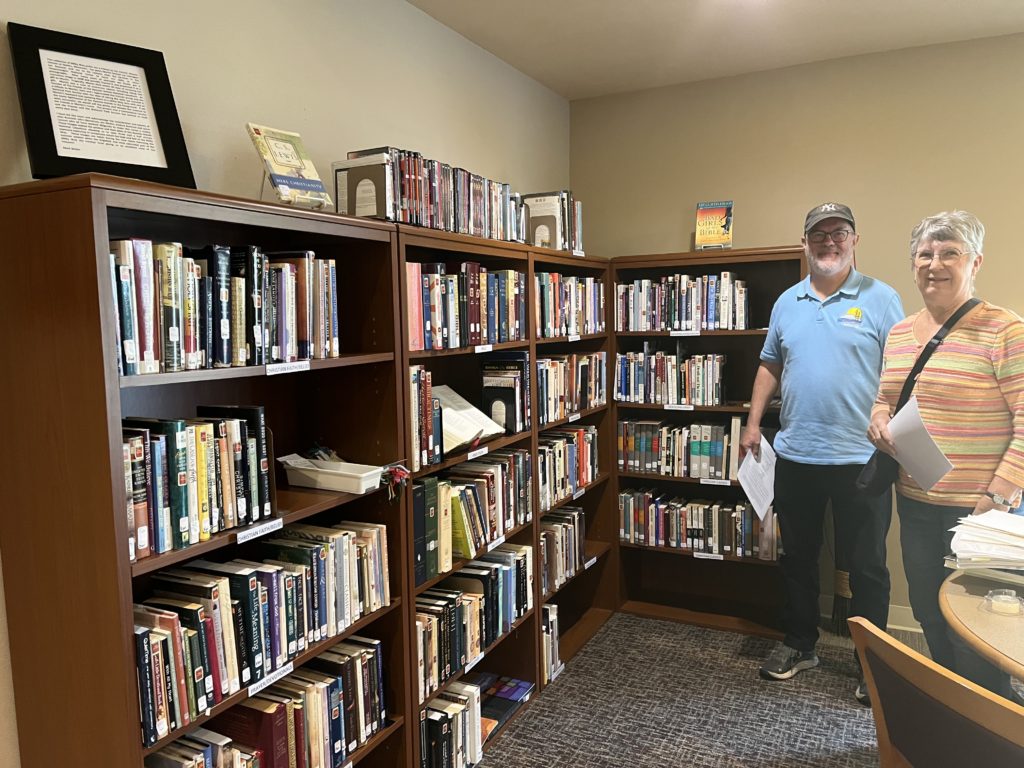 Our FPC Library is once again open for business! A wealth of books awaits you. You may notice that the library is now in two locations—just outside the Sanctuary and also in the Gathering Place (fireplace room). Feel free to browse the collection and check out a book by filling out and leaving the card that you will find in the back of each book. (Children's books remain on the upper level near the Sunday School rooms.) CDs and DVDs may be taken and returned on the honor system—no checkout required.
If you have an FPC library book at home, please return it to the basket marked "Returns."
If you wish to check out a book from the shelves, please fill out a card with your name, contact info, and date, and leave it in the check-out basket.
Do you have a favorite book that you would like to see in the FPC library? Donate it or request it and write a brief review for the Connector to promote it!
To donate, request a book, to submit a review, or to ask a question, contact Alice Honeywell at 608-692-5496 or ajhoneywell@gmail.com
The following categories can be found in one or the other area on the main level:
In the Lobby just outside the Sanctuary:
• Christian Fiction
• Family/Relationships
• Social Issues
• Missions
• Biography
• Art/Music/Poetry
• Humor
In the Gathering Space:
• Christian Faith/Belief
• Prayer/Devotionals
• Bibles
• Bible Study
• Other Faiths
• History/Geography
• Christian Living
• Health
SPECIAL NOTICE: On the table in the Gathering Space are excess books that are available for you to keep or pass on to others.
---
---
---
A Princess has arrived!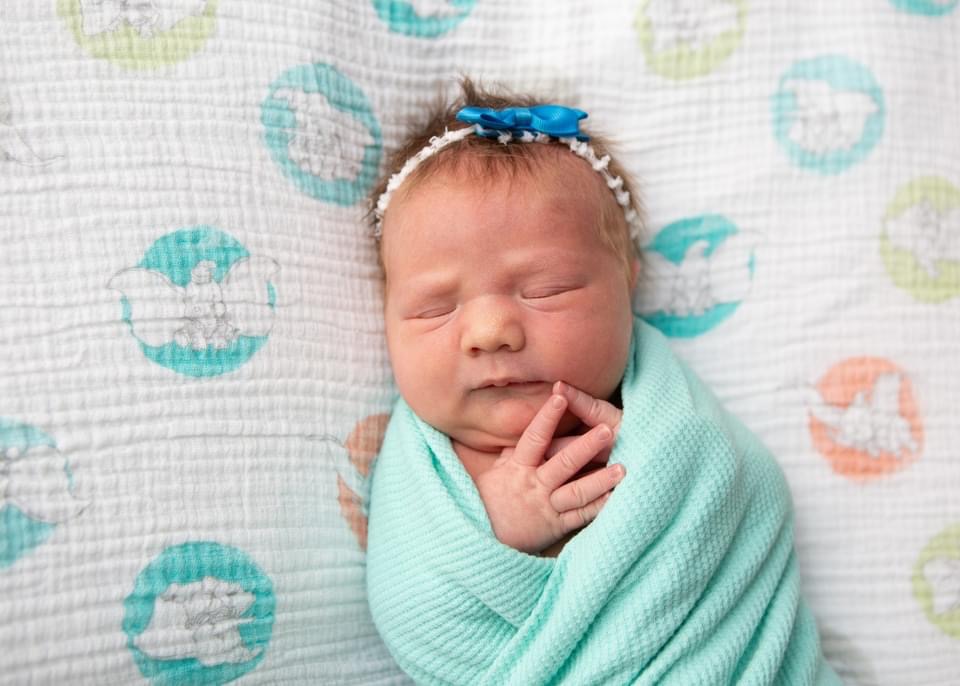 Congratulations to Patricia and Russell Coley on the birth of their sweet baby girl, Adeline Genevieve, who was born on Monday, October 3 at 5:35pm, weighing in at 8 pounds, 11 ounces, 21 inches long. Mommy and baby are doing just fine. Adeline joins her two big brothers, Russell and Langston, who will take very good care of her. God Bless this precious family!
---
---
---
Our Friendship Pads are back
Our Friendship Pads are back in the pews! We invite you to sign the Friendship Pad and write a note to the office if you wish. Pass it along and pass it back. Pause to greet someone following the service.
---
---
---
Prayer Circle
Immediately after last Sunday's service many from the congregation came together to lift up Amy Lewis' sister Dana with prayers for healing, comfort, hope and peace. Dana was hospitalized for six months with an aggressive cancer that has rendered her quadriplegic and dependent on a ventilator. Dana's doctors are not offering her much hope that her condition will improve, and she truly needs a miracle.
---
---
---
Praying over the Deacons
Last Sunday, after the Children's Moment, Pastor Glen asked the children to pray over the amazing, caring, selfless Deacons here at FPC. They prayed for blessings upon their ministries, gifts, minds and hearts.
---
---
---
Upcoming Music in Worship
October 9 – Choir
October 16 – Joyful Noise Instrumental Ensemble
October 23 – Guest Organist: Mary Kay Burton
---
---
---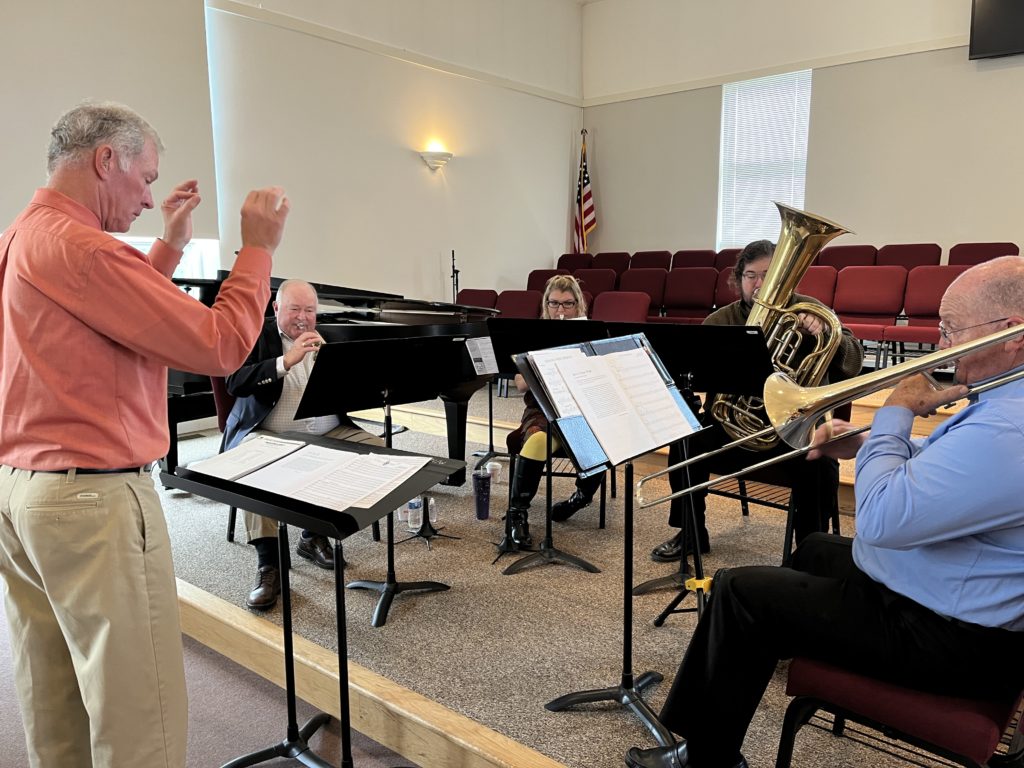 Joyful Noise Brass Ensemble did a fantastic job during last Sunday's service.
---
---
---
---
---
---

---
Back to the top
---
Coming Events | October 9-22, 2022
---
Oct. 9 – Thank you Pastor Glen and Pastor Ben!
Pastor Appreciation Day is October 9 this year. This day is set aside, within the National Clergy Appreciation Month of October, to celebrate pastors. We are so thankful for Pastor Glen and Pastor Ben! Take a moment today, or this month to express your gratitude to our pastors!
---
Oct. 9 – 12:30pm – Pumpkin Patch Outing
This Sunday, October 9th from 12:30-4pm, join members of FPC for a fun day at the Enchanted Valley Acres' pumpkin patch in Cross Plains. First 15 families to sign up will get two free tickets. Check out our Facebook page and sign up today!
---
Oct. 12 – 11:30am – New Horizons Potluck with Pastor Glen Reichelderfer
FPC New Horizons: Meet & Greet with Pastor Glen Reichelderfer, our Interim Pastor at FPC. He will discuss his pastoring experiences and the Presbyterian process for seeking a new head pastor at FPC. A potluck will follow at 12:15 p.m. in Fellowship Hall. For those who are able, please bring a dish to share.
---
Oct. 19 – 4pm – Waunakee Boo Bash!
Come join the Children's Ministry at the Waunakee Boo Bash, Wednesday, October 19 between 4-7pm in the Waunakee Public Library Parking Lot! This is a community wide Trunk or Treat so come in costume and find our "Fruit of the Spirit" Trunk! We need donations of fruity candy like skittles or starburst, so please bring your donations by Sunday, October 16 to Christa Schmeelk. Click here for details!
---
Sundays – 9am – Adult Sunday School
Suggest a change: All adults are invited to join this Sunday morning study.  The class meets every Sunday at 9 a.m. in the room closest to the kitchen in Fellowship Hall. Contact Carolyn Harris with questions.
---
Mondays – Sept. 12-Oct. 10 – The Light Team Meeting
The Light Team is comprised of women who want a chance to meet for fellowship and Bible study. We pray for each other and those in our church family and community. When possible, we extend ourselves in projects to help others. There is no homework and we include humor and laughter! We will be meeting in the Gathering Place @ 1 – 2:30pm on the following Mondays. All are welcome to attend any or all of our sessions. From Sept. 12-Oct. 10 The Light Team will be viewing the video of "Follow" by Andy Stanley.
We will start a new video series Oct. 24-Nov. 7 – "How Happiness Happens" by Max Lucado.
---
Wednesdays – Sept. 21 – Dec. 21 – Women's Community Bible Study
The Wednesday Morning Women's Bible Study Group is made up of women from the community at large and all are welcome. The first 12 weeks will be "12 Women of the Bible". Meeting Wednesday 8:30am-10:00am in the Conference Room, enter through the Education Wing doors. Contact Beth Stellmacher for more info: bstell122515@tds.net
---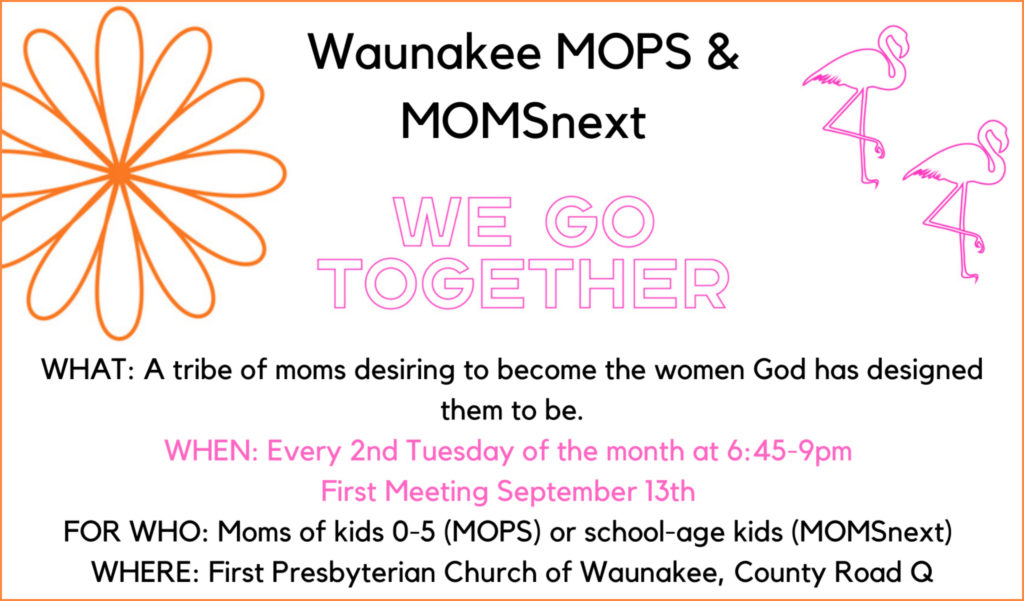 ---
Back to the top
---
Opportunities to Serve
Stephen Minister Training
Stephen Ministry will be conducting training for new Ministers starting at the end of October.  Our ministry of listening and caring is looking for compassionate individuals who want to help those who are needing assistance.  Contact the office with interest, or connect with any of the three Stephen Ministry Leaders: Doneta Chorney, Tryg Knutson or Jill Umlauf. 

Jill Umlauf
jill.umlauf@umlaufco.com

Tryg Knutson
trygknutson@gmail.com

Doneta Chorney
dchorney@me.com
---
---
---
Help Wanted: Part-time Volunteer Coordinator
First Presbyterian Church (FPC) of Waunakee is seeking a part-time Volunteer Coordinator to join our staff. Duties include, but are not limited to, working with staff and Elders to help recruit and manage volunteer efforts. This position is estimated to require 2-4 hours per week. Pay is negotiable. Position is open until filled. For details or to apply, please contact Doug Brown at dougrbrown1980@gmail.com.
---
---
---
Food for Kidz: Oct 16

Food for Kidz is taking place on Sunday, October 16, and we're looking for volunteers to fill three tables. This is a great opportunity to volunteer as a family or individual to help put together meals that will be shipped to Ukrainian refugees and food pantries around Dane County. If you're interested in volunteering, click here for the Sign Up Genius link to learn more and sign up.
---
---
Time For Prayer | Tuesdays at 4:30 pm | Gathering Space
Do you believe in the power of prayer? Join us at Time for Prayer on Tuesdays at 4:30 pm in the Gathering Space at church. We gather to lift up concerns for this world, our country, our church and our own personal requests. All pray-ers welcome! When we don't feel like praying out loud, we say "praying silently."
For the past 18 years, Time for Prayer has lifted up thousands upon thousands of prayers. With Jesus in our midst, we lift up what is on our hearts, and know that our prayers are heard and will be answered. Come join us, and be blessed.
---
---
---

---
---
---
Stephen Ministry at FPC: Providing God's Care to Hurting People
What is this ministry about?
Extensively trained and supervised Stephen Minister Caregivers provide high-quality, one-on-one confidential Christian care to anyone in need. They provide weekly visits and ongoing support as long as the care receiver needs. Should the care receiver have needs that are beyond the scope of a Stephen Minister Caregiver, they are referred to professional caregivers.
What kind of care is offered from a Stephen Minister?
CRISIS CARE – For people experiencing change(s) that significantly challenge their ability to cope.
FOLLOW-UP CARE – After the crisis event.
CHRONIC CARE – For a person whose situation is unlikely to change.
PREVENTIVE CARE – Providing care before a crisis occurs.
SUPPORTIVE CARE – Care for the caregiver.
How can I find out more about this ministry?
Call the church office at 608-949-9445, or reach out to a pastor or deacon. Stephen Minister Caregivers don't replace the care of pastors and deacons. They carry it a step further.
---
Want to receive an email notification when the weekly Connector is updated? Sign up here!
---
Connect with the Connector!
In an effort to streamline the process for submitting requests for event announcements in the Connector or spoken during the worship service, Communications has developed this easy-to-use online form to share all of your important information.
Click the link below to check out the form and if you have any feedback or questions, please send an email to communications@myfpc.org.
The Connector comes out at 4pm every Friday. The deadline for submissions is Noon, the Wednesday prior.