A night out suggestion from Pastor Kirk!
Pastor Kirk came across this upcoming event at the Overture Center and would like to encourage our FPC family to attend:
An Evening with C.S. Lewis – starring David Payne – is a captivating evening in 1963 where C.S. Lewis hosts a group of American writers at his home near Oxford. Throughout the evening he recalls the people and events that inspired his thought and shaped his life; of his friendship with J.R.R. Tolkien; why he nearly abandoned the Narnia Chronicles; how he came to embrace Christianity and of the American woman who turned his life upside down.
Buy your tickets at The Overture Center.
---
---
This Sunday is All Saints' Day
This coming weekend is All Saints' Sunday. In churches around the world, we remember the "saints" who have gone before us. After services, this weekend, come to the Chapel to light a candle in memory of your loved one.
Do you have a name that you'd like to add to the Memorial Roll for All Saints' Day? Send the names of your loved ones in an email to Alka VanHaren at avanharen@myfpc.org. Or, find the Memorial Roll table in the lobby in between services on October 31 to fill out a card. The Memorial Roll will be part of the bulletin on Sunday, November 7.
---
Firemen come to FPC!
There was some excitement last Sunday before the first service when Waunakee firetrucks arrived in response to a call of a gas smell in the sanctuary.
Sam Robinson, Director of Joyful Noise, entered the church at around 7:45 am and smelled gas in the sanctuary. He cleared the building and called Madison Gas and Electric to report this issue. Bram Groeneveld, FPC's Worship Production Coordinator, arrived about 10 minutes later. Bram confirmed the gas odor in the sanctuary and then called the Building and Grounds Elder, RJ Binau. Not knowing how severe the gas issue could be, Bram also called 911 to alert the Fire Department. Church staff helped to keep people out of the building and away from the fire trucks that arrived minutes later.
After turning on the furnace and the gas smell dissipating, the fire department approved everyone's readmittance into the building at 8:32 am. Windows in the sanctuary were opened to air out any remaining smell. Both services were held without incident.
The church's HVAC consultant, Waunakee's R&G Heating, was called to the church on Monday. R&G thoroughly checked all systems and found no issues or concerns. Staff and volunteers have not reported any concerns throughout the week. We are confident and ready for worship this weekend!
---
Staff Changes: Eric Ross
Eric Ross has been on our staff as our assistant music director and as a sound support technician since September of 2016. Eric and his wife, Jenna O'Connor Ross (our amazing violinist) have for some time longed to live closer to family. Jenna is from Canada, and they have not been able to see her side of the family since the beginning of the pandemic.
Early into the pandemic, we all enjoyed Eric and Jenna's beautiful rendition of "All of Me" recorded at their home. They both will be greatly missed by our church family, our staff, and all of our musicians! We pray for God's blessing as they start this new adventure in Canada!
---
Seasonal Choir Opportunity
Music is a pillar of worship at FPC and we're excited to announce an opportunity for our congregation to use their gift of singing! As we're carefully navigating the waters around Covid safety, we are optimistically announcing the formation of a seasonal choir. The first choir rehearsal would take place in November, possibly Wednesday, November 10. We will be preparing to perform at the FPC Christmas worship services. If you're interested in being a part of the seasonal choir, send an email to Nancy Groeneveld, Director of Music & Worship Arts in the link below.
---
Together Called: Stewardship Update
from FPC's Stewardship Elder, Brett Cable
Hi FPC Members and Friends! I wanted to provide a quick update on our progress toward our Stewardship goal of 165 pledges. We received 21 more pledges this week to put us at 89 total pledges so far. That keeps us ahead of last year's pace and gets us near our goal to date. If you have submitted your pledge, thank you – the work of our church could not happen without you. If you have not yet submitted a pledge, please consider doing so. We are tracking well but still need 76 additional pledges to reach our goal. Thank you!
---
Check out these Thankful Tree ideas!
This week's Children's Message will be about making a thankful tree for the month of November. Don't know what that is? Be sure to get all the info this Sunday!
---
Shepherding the Flock
October Session Meeting Summary
Submitted by Dianne Larson, Clerk of Session
We will have a congregational meeting on Sunday, November 14, after the first service to elect new elders, deacons, and nominating committee congregation at large members.
Pledge Sunday brought in 68 pledges with many for higher amounts than last year. Session will be working on the budget in November, so please return your pledge as soon as possible if you have not already turned it in.
We will continue with our worship covid practices which include two sanctuary worship services each Sunday with masks required, pre-packaged communion elements, the wooden offering box, and our virtual worship service.
Christmas Eve will have two services, contemporary at 4:30 and traditional at 7:00. Communion will be served in the Chapel by Pastor Ben after the 7:00 service.
Mission will be providing Giving Trees for Christmas gifts.
Daily Bread's Advent devotional has been ordered.
Children's Ministry is working on Trunk or Treat for October 30 and starting work on the Children's Nativity Service.
FPC had three tables at Food For Kidz, one completely filled by our student volunteers.
Session voted to establish two seasonal choirs, one for Christmas and one for Easter. These choirs will rehearse for about two months before each holiday.
Your Session is working hard with many other programs in the works.
---
Bring your coffee or snack to connect with your Church Family in our "Virtual Lobby" from 12:00-12:15 pm next Sunday, November 7. We would love to see the faces of our virtual service attenders. Kids are welcome too!
Meeting ID: 830 8172 9572
Passcode: fpc
---
Student Ministry Newsletter

Join us in the youth room on Sunday mornings at 9:45 for connection with others, watching funny videos, and having meaningful discussions about the relevance of God in our lives. Plus, you can also meet up with us on Wednesday nights at 7 pm.
Read this weeks' newsletter for music, laughs, and upcoming Graceland events.
---
WEEKLY ANNOUNCEMENTS | October 31, 2021
THIS SUNDAY: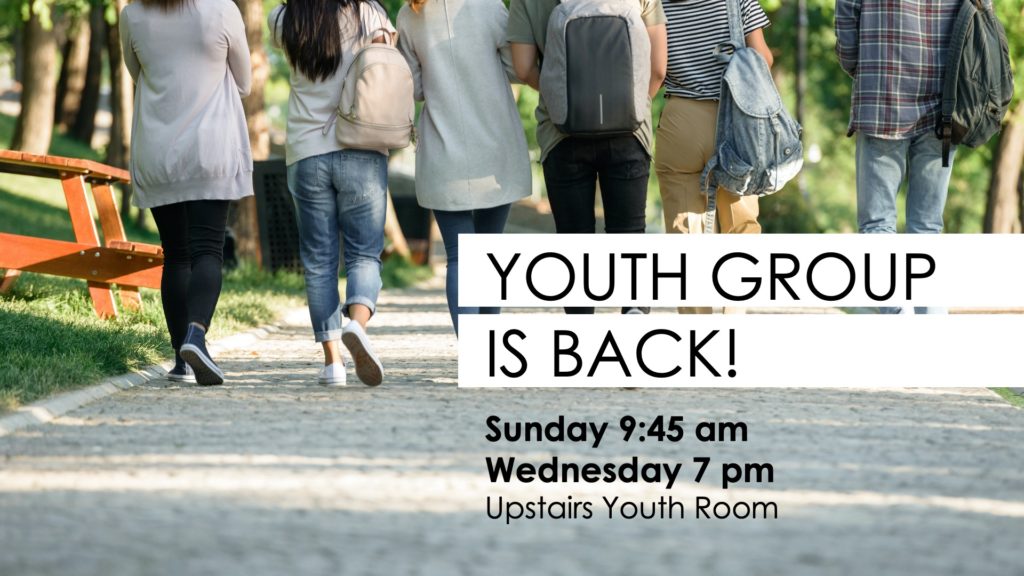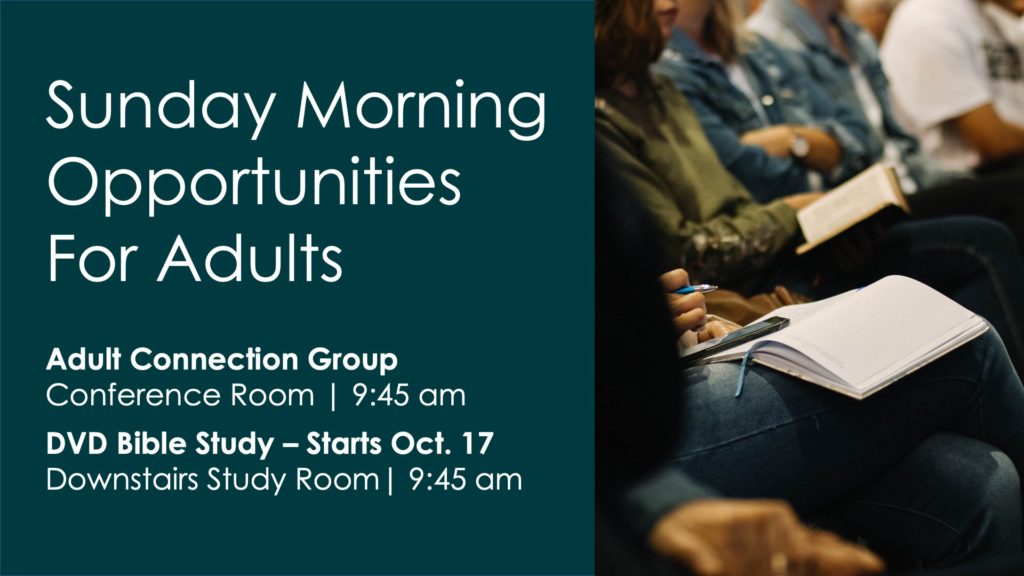 Our deepest sympathies and prayers for Melissa, Ryan, Andrew, and Asher Schall, and family in the passing of Melissa's Father, Barry Saturley, on Monday, October 25. Barry passed away in Hospice Care at a hospital in Libertyville, IL.
Gordy Faust was doing much better following what appears to have been a stroke at the end of last week. He has been up, out of bed, speaking and thinking clearly. Please pray for him, his wife Astrid, and the whole family, as the doctors work to fully understand what happened and how best to help him. He is currently at St. Mary's hospital.
Prayers are requested for Helen McVicar as she recovers from an October 26th heart valve replacement surgery.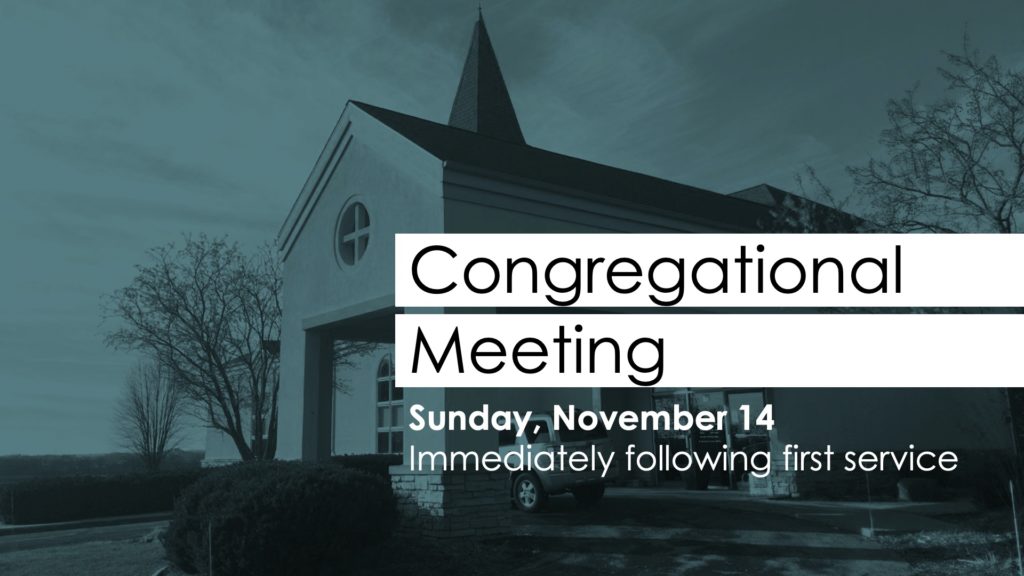 Stephen Ministry at FPC: Providing God's Care to Hurting People
What is this ministry about?
Extensively trained and supervised Stephen Minister Caregivers provide high-quality, one-on-one confidential Christian care to anyone in need. They provide weekly visits and ongoing support as long as the care receiver needs. Should the care receiver have needs that are beyond the scope of a Stephen Minister Caregiver, they are referred to professional caregivers.
What kind of care is offered from a Stephen Minister?
CRISIS CARE – For people experiencing change(s) that significantly challenge their ability to cope.
FOLLOW-UP CARE – After the crisis event.
CHRONIC CARE – For a person whose situation is unlikely to change.
PREVENTIVE CARE – Providing care before a crisis occurs.
SUPPORTIVE CARE – Care for the caregiver.
How can I find out more about this ministry?
Call the church office at 608-949-9445, or reach out to a pastor or deacon. Stephen Minister Caregivers don't replace the care of pastors and deacons. They carry it a step further.
---
Want to receive an email notification when the weekly Connector is updated? Sign up here!