Centering Prayer is a gift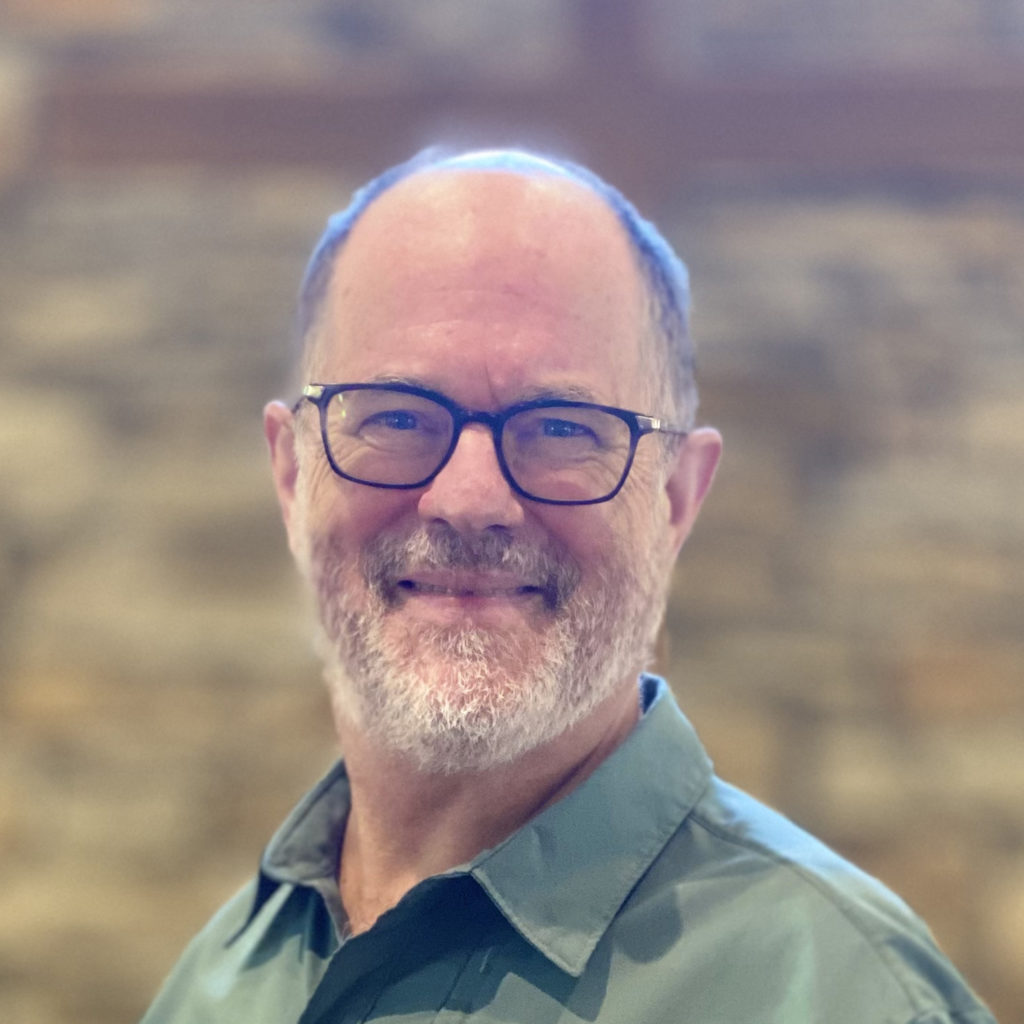 Tomorrow on Saturday October 28, (8:30am-12:30pm) at FPC Waunakee, Contemplative Outreach of Madison is offering an Introduction to Centering Prayer. We invite you to come and explore this method of prayer.
What is Centering Prayer? Well, it is a daily prayer practice-20 minutes of silence with God. It is a method of prayer that moves us beyond a conversation with Christ to communion with Christ. It is a rich and fruitful discipline.
Several years ago, I, Pastor Glen, asked people to write about how they got started in the practice of Centering Prayer. Here is our friend Judy's response:
When I began doing Centering Prayer around seven years ago, I had no expectations and little understanding of what happens during this time.
I still have no expectations. I am aware of a whole lot of changes in myself, my behavior, my relationships and especially my understanding of God. I can't explain how these things happened; I just know I am a different person. My understanding of God is more like God is– loving, patient, gentle, kind.
As long as I can remember, I was always seeking a deeper connection with God and had no way of making this happen. I was involved in Bible studies my whole adult life but knew nothing of a process like this where one becomes aware of God's presence within. It is closer than breath itself. I didn't have to go anywhere or do anything to have this awareness. But to cultivate it I need to "Be still and know that I am God" like the psalmist says. This was a challenge for me because I was a "doer." I used to think I needed to make something happen to have this awareness. In doing this Centering Prayer practice, I simply am still and consent to God's doing in me whatever needs doing.
It was explained to me as going within, to become the "true self" that God created and intends for me to be. All I needed to do was "open the door" that Jesus was knocking on and invite Him into my inner room. Welcome. When I do this, I have no agenda or expectations. It is similar to having lunch with a friend, you have no idea of where the conversation may go. You just trust the process. In this case, I trust the process entirely. Though I may not feel differently after sitting in quiet for 20 minutes, I know I have made myself available to God who will do whatever God sees is right and necessary. I've come to believe God is very polite. God doesn't force His way into our awareness. He waits patiently for us to invite Him and let Him reveal Himself to us.
Centering Prayer is a gift, one that I give myself every day, just like brushing my teeth. I like to think God is delighted when I make myself available and I am silent, waiting. What more could one ask for?
If this intrigues you, just show up tomorrow October 28 at FPC Waunakee and experience what Centering Prayer is all about. We meet from 8:30am- 12:30pm.
I have been actively practicing Centering Prayer since 2005. It has made a huge difference in my life. Brochures are scattered throughout the church. Or just talk to me.
Peace,
Pastor Glen
---
---
---
Reading the Necrology
During Communion on Sunday, November 5, Pastor Glen and Pastor Ben will be reading the Necrology (the names of church members who have died this past year). If you would like us to include the name of a recently deceased loved one, please email Alka (avanharen@myfpc.org) so their name might be included during this holy moment.
---
---
---
Pastor Norman W. Parsons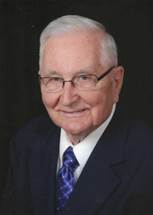 Norman W. Parsons
September 20, 1926 – September 30, 2023
Norman W. Parsons entered into the presence of the Lord on September 30, 2023. He was 97 years old. He was the son of John and Jennie Parsons of Springville, New York.
After graduating from high school in Springville, New York, he entered Houghton College in May 1944. Upon graduation he continued his studies at Asbury College, where he got the calling to go to Japan as a missionary.
In 1948 he joined 50 young college graduates to teach in Japan. He was assigned to teach in Sendai in northern Japan. In 1950 he married Alice Southern, who was one of the other 50 missionaries. They moved to Tokyo to study Japanese full time. After language school they were assigned to do evangelism in the southern island of Shikoku.
Norman and Alice planted and help build several churches. After 25 years they returned to Buffalo, New York. At this time Norman studied pastoral clinical counseling. He served as chaplain for the Erie County Home and Infirmary and the Penitentiary.
In 1975 he was appointed to serve as the pastor of South Park United Methodist Church. After serving there for three years he was assigned to Baker United Methodist Church in East Aurora, New York. After serving there for three years he was appointed as District Superintendent. Norman was chosen to be a delegate to the World Methodist Conference in Rio de Janeiro, Brazil, where they led a group to help work in the slums.
After retirement Norman and Alice served as missionaries in both China and Uganda.
In 1999 Norman and Alice moved to Waunakee, Wisconsin, to serve at First Presbyterian Church of Waunakee as their Visitation Pastor. He served there for six years.
He was preceded in death by his wife, Alice Parsons, and his six siblings and their spouses.
Norman is survived by his three children — David (Nita) Parsons, Mark (Jan) Parsons and Debbie (Bruce) Kramer. Also, he is survived by 12 grandchildren and 10 great-grandchildren.
A memorial service was be held Thursday, Oct. 26, 2023, at 11:00 a.m. at First Presbyterian Church 5763 County Rd Q, Waunakee.
---
---
---
---
---
---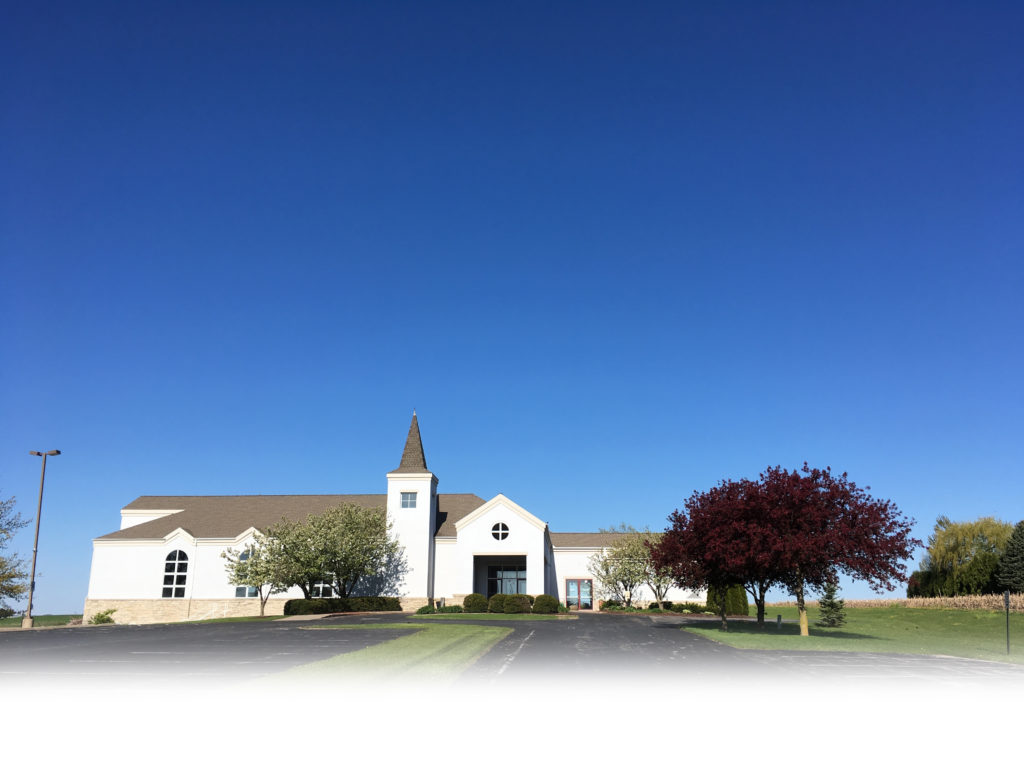 We exist as a congregation to know Jesus Christ and to make Him known:
To proclaim the Good News of Jesus Christ so all may come to know and love Him;
To nurture His people in joyful faith, fellowship, and commitment; and
To demonstrate His way of love in service to the world.
We use the Connector to share news of the coming week and beyond, the activities that involve a wide range of ages and interests at FPC.
---
Back to the top
---
News and Announcements
---
From 'I Do' to 'I Still Do': FPC's Marriage Retreat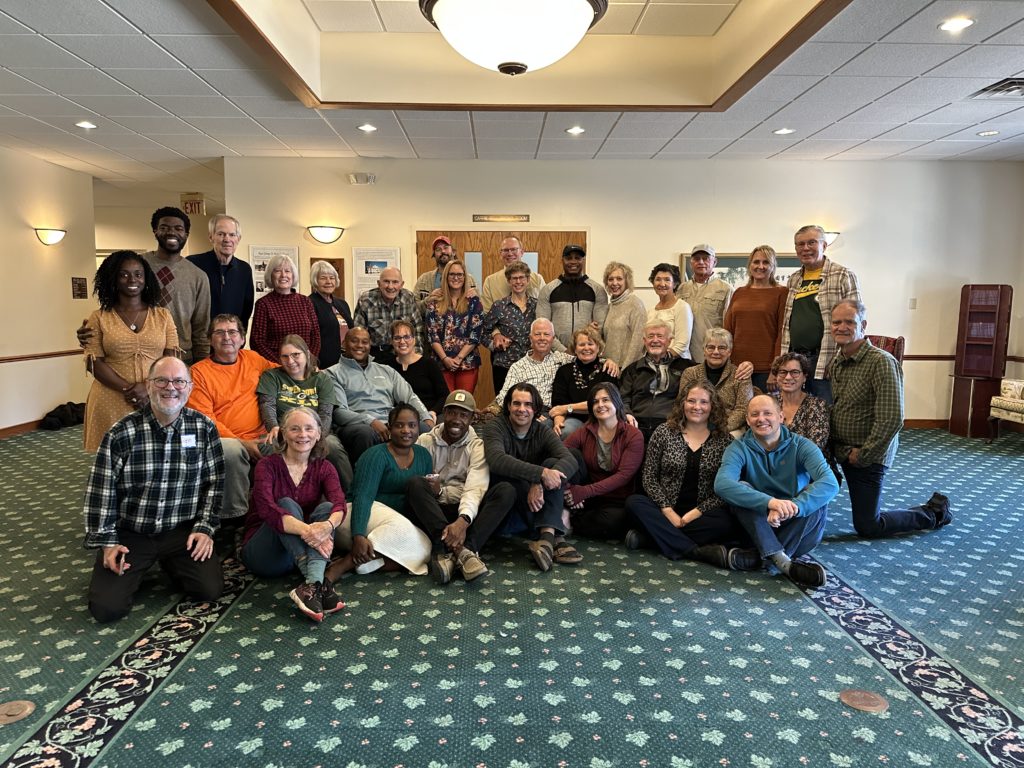 Last weekend, Pastor Glen and his wife Christine hosted a heartwarming and transformative Marriage Retreat, bringing over a dozen couples from FPC together for a weekend of love, laughter, and connection. It was a beautiful opportunity for couples to strengthen their bonds, rediscover the joy in their relationships, and deepen their faith.
---
Saluting Service and Sacrifice
By: Elder Scott Legwold
Greetings, members of FPC. On Sunday, November 12, we will commemorate the service of our nation's veterans, following the US National Veterans Day on November 11th. Veteran congregation members are welcome to wear their uniforms to the Sunday worship service if they wish.
Here is some background on why our nation honors its veterans: the USA is home to 19 million veterans, with Wisconsin having 326,288 veterans at the start of this decade.
Looking back, Wisconsin sent 91,379 soldiers to the Civil War, with 77,375 in the infantry, 8,877 in the cavalry, and 5,075 in the artillery. They fought in every major battle of the Civil War. 3,794 were killed in action or mortally wounded, 8,022 died of disease, and 400 were killed in accidents. The total mortality was 12,216 men.
During the Spanish American War, 5,469 Wisconsinites served, and we lost 134 soldiers during the war — 2 to combat and 132 to tropical diseases.
In World War I, 122,215 Wisconsinites served in the US armed forces, and 3,932 gave their lives for their country.
During World War II, 332,200 Wisconsinites served in the armed forces, and 8,390 Wisconsinites died while another 13,000 were wounded. Today, 4,399 are still living veterans.
During the Korean War, 132,000 Wisconsinites served with 729 who died.
In the Vietnam Conflict, 165,400 Wisconsinites served, and 1,239 died.
During Operation Desert Shield/Desert Storm, 10,400 Wisconsinites served, and 11 died.
In the Iraq and Afghanistan Operations, 34,792 served, and 127 died.
One hundred and five years ago, the deadliest war the world had ever known came to an end. Millions of people perished, both on and off the battlefield, and it led to significant changes in four empires: the Russian, German, Ottoman, and Austro-Hungarian. The First World War was so horrific that it was believed to be the war to end all wars. This is why the cease-fire, which commenced at 11 a.m. local time on November 11, 1918, was originally commemorated.
But, of course, World War One did not end all wars. In fact, it sowed the seeds for the Second World War.
Perhaps because the original Armistice Day did not lead to lasting peace, our focus on this day shifted from a historic armistice that ended World War One to the men and women who put on the uniform of our nation's military forces. As much as we long for peace and guard our nation to ensure it, we must always be prepared to bring our nation's might to bear against those who threaten our liberties and those of our allies.
Whether on active duty or in the reserve component, each service member joins an organization larger than themselves and takes an oath to serve in peace and in war, possibly at the cost of their life but certainly at a cost to their families. The sacrifices borne by our nation's veterans from all the Armed Forces paved the way for the freedoms and prosperity we enjoy today as a nation.
We may have our differences in this country, but we are truly the most blessed nation in the world thanks to the service and sacrifice of those who have worn this uniform.
Over the past five decades — and certainly over the past twenty years — we have seen generations of veterans who volunteered to wear the uniform. Every generation of Americans has had its citizens who have been willing to serve. They represent the very best of those generations, and we're fortunate that such men and women lived.
After the Vietnam conflict, military service was no longer a legal obligation for people of a certain age, but veterans will tell you they felt an obligation to serve our nation. Some did so for only a short season, while others made a career of 20, 30, or 40 years or more in uniform. All deserve our undying respect and gratitude as citizens of this great nation.
It is for this reason that we set aside a day to acknowledge those who put on the nation's uniform and put their lives at risk for the sake of our country. Not to glorify war but to honor those who put their country and their fellow service members ahead of themselves. Deep down, we recognize and appreciate the values and qualities our veterans possess. These values and qualities built our nation from 1775 going forward, and they keep our nation strong and free today.
---
Nursery is open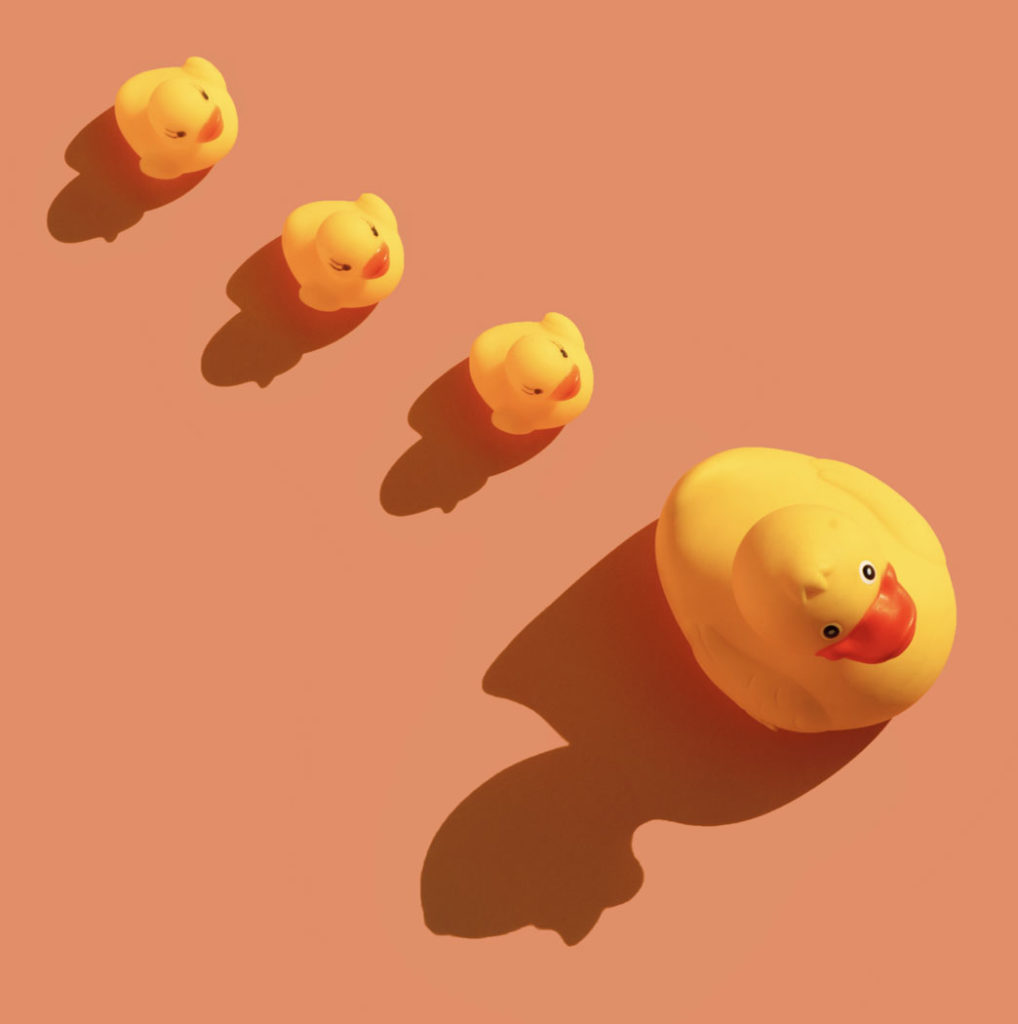 Nursery Age 2 and Under – Room 200
The Nursery is available on Sundays from 10:00 – 11:00 AM, is staffed by church volunteers who love children and want to share God's love with them.
---
Kingdom Kids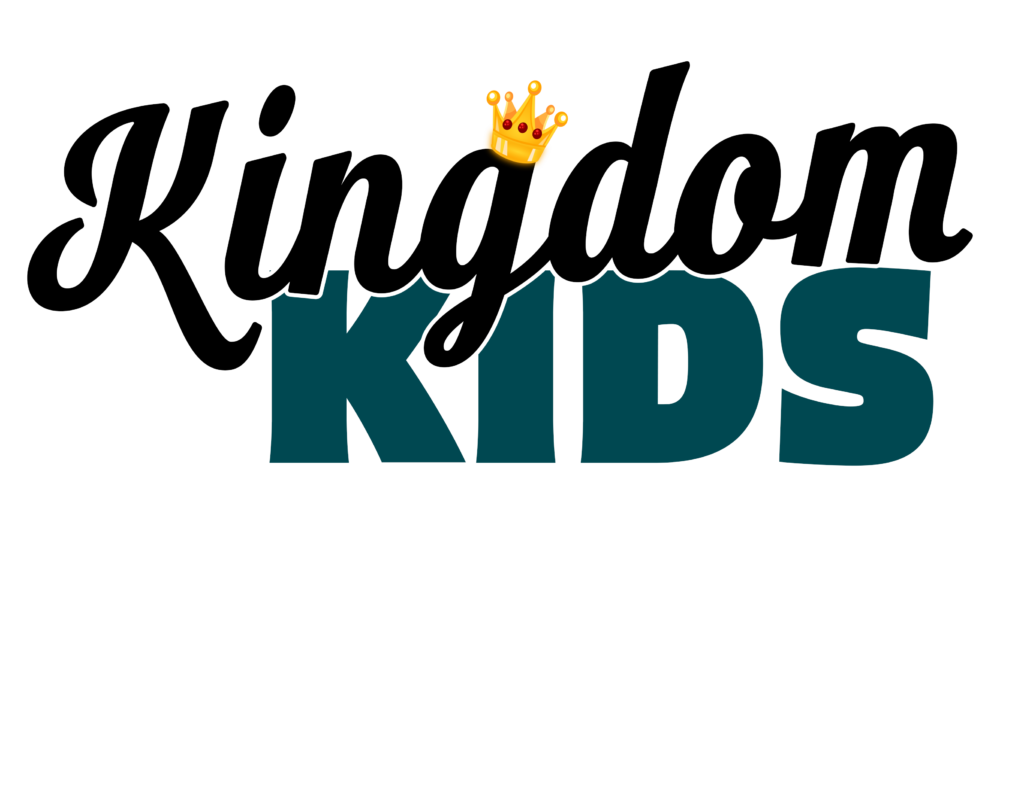 3-year-olds through Kindergarten will be dismissed after the Children's message during Sunday service.
---
Sunday School – Aged 3 to 6th grade – 9AM-9:50AM

Join us at FPC of Waunakee for an incredible Sunday School experience! Our vibrant program caters to children aged 3 to 6th grade, offering engaging lessons, interactive activities, and a nurturing environment where young faith can thrive. Every Sunday, we're dedicated to fostering faith, friendship, and fun in a way that leaves a lasting impact on your child's spiritual journey. Don't miss out on this enriching opportunity!
---
Network 56 – Grades 5-6
Network 56 is a group of 5th and 6th graders who hang out together to have fun, put faith to action by serving in the community, and grow healthy, encouraging friendships.
All 5th and 6th grade students are welcome to attend Network 56 events at any time. Interested participants are notified in advance of each event.
All events are chaperoned by parents. There is lots of fun and room for everyone to participate.
---
Graceland Student Ministry – Grades 7-12
FPC Student Ministry exists to help students KNOW God, GROW in relationship with Him and each other, and to GO serve others in Jesus' name.
Students can expect a welcoming environment with caring adult leaders who are there to support and encourage them on their faith journey, regardless of if they are exploring their faith for the first time, a committed follower of Jesus, or anywhere between.
All students are welcome!

Sundays | 9:00–9:50am
In the upstairs youth room
(Sept-May)
7th-12th Graders, join us for a time of connection, Bible discussion, and prayer.

Wednesdays | 7:00-8:15pm
In the upstairs youth room
(Sept-May)
7th-12th Graders, join us for a time of connection, games, musical worship, meaningful messages and small group discussions, and prayer.
---

---
Music in Worship
October 29 – Joyful Noise
November 5 – FPC Choir
November 12 – Praise Band
---
---
---
Back to the top
---
Coming Events | Oct. 29 – Nov. 18, 2023
---
Sunday, October 29 – 10AM – Costume Day at Church
Sunday October 29 is Costume Day! Kids (and anyone!) are encouraged to dress up. (Be sure costumes are appropriate and not offensive. No weapons (toy, imitation or real) are allowed.)
---
Sunday, October 29 at 3PM – Theology on Tap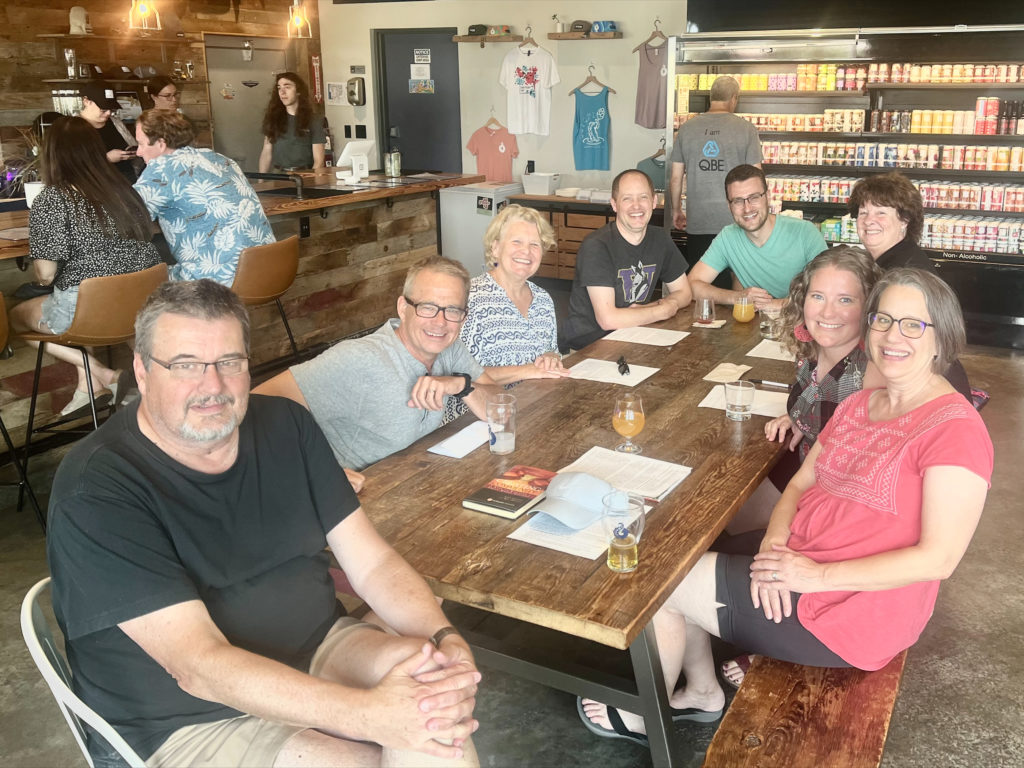 Join us for a casual gathering that is centered around food/drinks, connection, and conversation on a deep faith topic.
This month's topic: What does it mean to share our faith?
Contact Christa or Ezrah for more info!
---
Mondays thru Nov. 6 from 1PM-2:30PM – Light Team Meeting
No Meeting October 30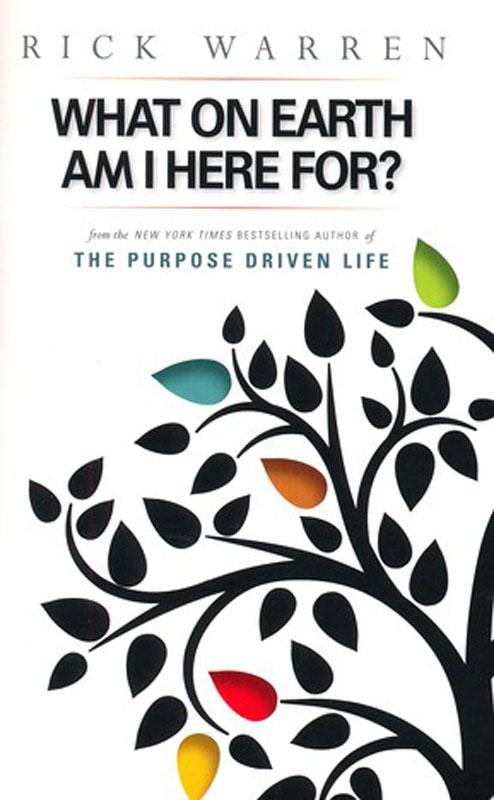 What On Earth Am I Here For?
Good question! The Light Team will have answers to that question after listening to Rick Warren's book with that exact title in the six-session small group study which goes until November 6.
This group welcomes all ladies wishing to engage in fellowship and Christian study – with no homework!
Light Team will begin meeting at 1PM in the Gathering Place.
Email Lynda if you'd like to join Light Team at blbennin@tds.net
---
Wednesdays thru May 29 at 8:30AM – Women's Bible Study
The Wednesday Morning Women's Bible Study Group is made up of women from the surrounding community at large. All are welcome. Meet us on Wednesdays 8:30 – 10:00 AM in the Conference Room, entering through the west side Education Wing doors. Contact Beth Stellmacher for more info: bstell122515@tds.net.
---
Wednesdays at 7PM – Men's Group
Join our Men's Group on Wednesday evenings from 7-8pm in the Gathering Area at FPC (by the fire place.) We will be going through "Life Lessons from John" by Christian author Max Lucado. We are excited to foster meaningful connections and find some service projects to work on together.
---
Thursdays thru Nov. 2 from 6:30PM-7:15PM – Heavenly Stretch
The final Heavenly Stretch, yoga for Christians, will meet Thursday November 2 at 6:30-7:15 in the FPC Chapel. Open to FPC members and friends, and the community. The series will have a Christian-based theme and weaves prayer, scripture and scripture-based meditation into the physical practice of yoga. It will be led by Lolly Lawrence, who is a certified yoga teacher.
---
Friday, November 3 at 6PM – FPC Ladies Dining Out Group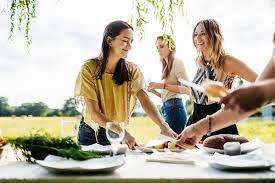 A new way to connect! FPC Ladies Dining Out Group will meet on Friday, November 3 at 6pm at The Rodeside Bar & Grill, 6317 Rostad Rd, in Windsor.
Please RSVP by October 30
This month our group will be hosted by Leslie Strangfeld if you have questions or can't rsvp with the link above please call or text (608)347-4843 or email strangfeld.leslie@gmail.com
---
Sunday, November 5 from 1-3PM – Family Game Day at Village Center Gym
Join FPC's Children's Ministry at the Village Center Gym for a Family Game Day! Sunday, November 5, 1-3pm. Come with your Family! (No drop offs.) There will be Prizes and Snacks; Relay races; Basketball; Racket Sports; Open gym play and more! Come for 15 minutes or the full 2 hours!
---
Monday, November 6 at 7PM – Centering Prayer
The Centering Prayer group will meet in the Chapel on the first Monday of each month at 7pm for two 20 minute "sits". For those who want to "learn by doing," please come at 6:30 to get oriented. For questions, please contact Pastor Glen.
---
Saturday, November 11 at 10AM and Monday, November 13 at 6:30PM – Care for the Caregivers
Caregiving is full of stories and life experiences. Sometimes we need somebody to walk with us, someone who is experiencing the same path of caregiving. Where can one find a Christian place to tell those stories and life experiences? The Care for the Caregiver group at FPC.
The Care for Caregivers group is a small group that meets twice a month; one attends as they have time, feels the need to share, or help others walking this path. We meet in the Chapel monthly, once on the second Monday of the month at 6:30pm and once on the second Saturday of the month at 10:00am. The group is faith based and includes those who are caring or have cared for another – in person or from afar. The group is for more than the FPC family, the meeting is open to community members that are caregivers. The discussions held in the meetings are confidential so that people are able to speak freely.
Henri Nouwen wrote, "To care is the most human of all gestures; caring expresses and expands our compassion. Care draws us into profound mutuality, both in shared vulnerability and shared gifts."
If you have questions, or if these dates and times won't work for you, please contact Marcia Chase, marchase@icloud.com or call 849-5683 and leave a message during work hours.
---
Sunday, November 12 from 11:30AM-1PM – FPC's Chili & Cornbread Cook-off!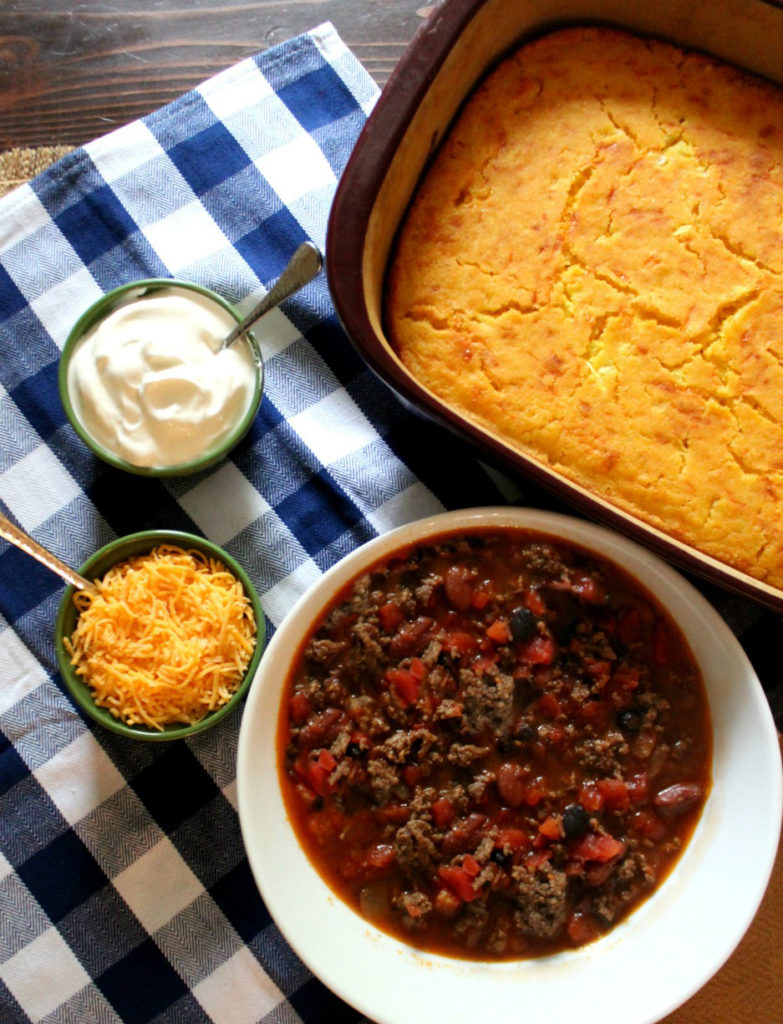 We can't wait to be with our Church Family for this fun event! Please RSVP below if you are planning to bring Chili or Cornbread. There will be judges and prizes! If you don't have a chili or cornbread to enter – please rsvp for salad or fruit or dessert! Come to compete- or just eat!
---
Save the Date | More Info to come
---
Wednesday, November 15 at 11:30AM – New Horizons Lunchables
New Horizons will be getting together at the RODESIDE GRILL on November 15 at 11:30 am for a Lunchables event.
The Rodeside Grill is located just off Highway 19, just past the intersection with the Interstate highways. Its address is 6317 Rostad Circle, Windsor WI 53598.
If you plan on coming, please RSVP to the emailed announcement when you get it. Or, you can let Anne Frihart know at 608-644-9294 or 608-512-3620. Also, if you would like a ride, please let Anne know.
Hope to see everyone at the Rodeside Grill on November 15!
---
Sunday, November 19 from 3PM-5PM – The MOMCo Monthly Gathering
Attention all Moms!
No matter what season of life you are in, join our mom community for monthly gatherings in Fellowship Hall.
For more information contact Patricia Coley.
---
Sunday, November 19 at 6PM – Waunakee Community All Faith Thanksgiving Service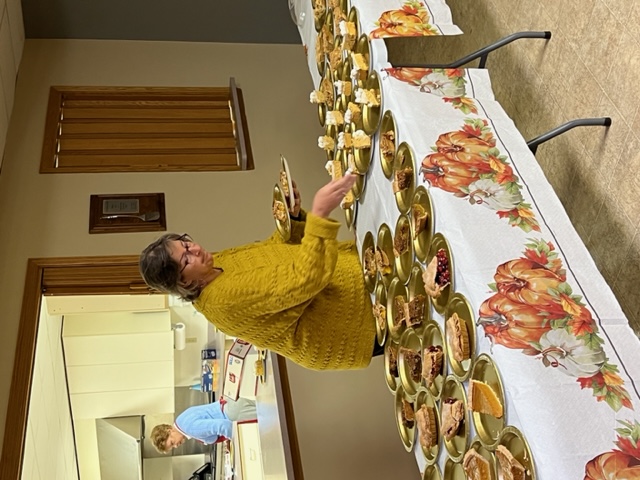 Prior to Thanksgiving every year, one of the WEB churches hosts a memorable evening service for the families of Waunakee. This year FPC will host this service. It is a night of thanksgiving and a model of unity as leaders from our churches join together to offer the service. A combined choir raise up their praise and hope through their beautiful music. These memorable worship services end with fellowship and delicious pies to be enjoyed together as one community with no boundaries.
---
Wednesday, December 6 at 11:30AM – New Horizons Christmas Carols & Potluck Lunch
New Horizons will be hosting Carols in the Chapel followed by a Potluck lunch in Fellowship Hall at 11:30AM on Wednesday, December 6th.
We hope to see everyone for the fun festivities!
---
Friday, December 8 at 6pm – Caroling and Cocoa
Kindermusik will be hosting Christmas Caroling and Cocoa on Friday, December 8 at 6pm in Fellowship Hall.
Come one come all! in the "Decked Fellowship Hall!"
A surefire way to experience the true meaning of Christmas! Family and Friends remembering and celebrating Christ's birth in song with cup of cocoa!
---
---
Back to the top
---
Opportunities to Serve
Last Wednesday of each month – 4-6pm – VOLUNTEERS NEEDED
Our FPC church has been given the opportunity to serve families at the Waunakee Food Pantry one time per month, starting in November. It will always be the last Wednesday of each month from 4-6:00pm. This is a great way to connect with fellow members, while serving families in the Waunakee area. If you are interested, please stop by the Mission table after church to learn more.
---
---
Stephen Ministry at FPC: Providing God's Care to Hurting People
What is this ministry about?
Extensively trained and supervised Stephen Minister Caregivers provide high-quality, one-on-one confidential Christian care to anyone in need. They provide weekly visits and ongoing support as long as the care receiver needs. Should the care receiver have needs that are beyond the scope of a Stephen Minister Caregiver, they are referred to professional caregivers.
What kind of care is offered from a Stephen Minister?
CRISIS CARE – For people experiencing change(s) that significantly challenge their ability to cope.
FOLLOW-UP CARE – After the crisis event.
CHRONIC CARE – For a person whose situation is unlikely to change.
PREVENTIVE CARE – Providing care before a crisis occurs.
SUPPORTIVE CARE – Care for the caregiver.
How can I find out more about this ministry?
Call the church office at 608-949-9445, or reach out to a pastor or deacon. Stephen Minister Caregivers don't replace the care of pastors and deacons. They carry it a step further.

Doneta Chorney
608-345-1196

Tryg Knutson
608-622-9539

Jill Umlauf
715-360-5962
---
Want to receive an email notification when the weekly Connector is updated? Sign up here!
---
Connect with the Connector!
In an effort to streamline the process for submitting requests for event announcements in the Connector or spoken during the worship service, Communications has developed this easy-to-use online form to share all of your important information.
Click the link below to check out the form and if you have any feedback or questions, please send an email to communications@myfpc.org.
The Connector is available in print at the Connection Corner in the Lobby for those who would like a printed copy.
The Connector comes out at 4 PM every Friday. The deadline for submissions is noon, the Wednesday prior.