Singing while we hike…
Cherith and Doug Brown's daughter, loved the song What Can I Do? from last Sunday's online service so much that she sang it over and over on an entire hike with her family. Thanks, Cherith, for sharing this cute moment with your FPC family!
---
---
---
Have we learned the secret of contentment? For most of us, the answer is no. In Philippians 4, Paul said he had discovered it, "I have learned, in whatever state I am in, to be content." Join us this weekend for this message online or at the Sunday outdoor worship at 10:45.
---
---
---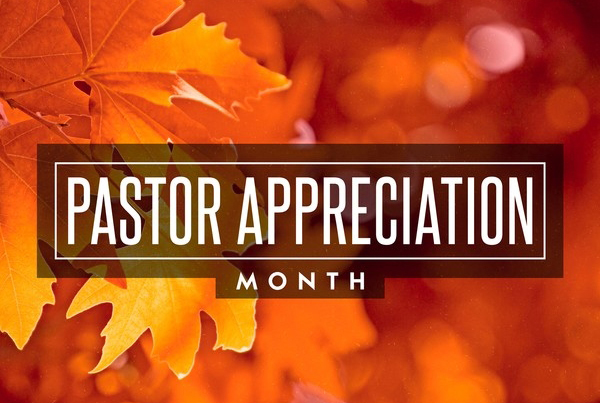 It's Pastor Appreciation Month
FPC is blessed with pastors who care deeply about their flock and work tirelessly and with great creativity, day after day, to ensure our spirits are cared for and fed. Let's all take some time to notice and encourage Pastors Kirk and Ben and send a note or email, make a phone call—or choose whatever means you prefer to express your thanks.
"And now, friends, we ask you to honor those leaders who work so hard for you, who have been given the responsibility of urging and guiding you along in your obedience. Overwhelm them with appreciation and love."

1 Thess. 5:12-13, The Message
---
---
---
Annual Fall Meeting – NEXT SUNDAY, October 25
FPC's annual fall meeting to elect elders, deacons, and congregational nominating committee will be held DURING the October 25 outdoor service. If weather prevents our meeting outside on the 25th, we will have the meeting at the next outdoor service.
Want to receive an email notification when the weekly Connector is updated? Sign up here!
---
---
---
Women's Bible Study
The focus of the women's fall Bible Study will be drawing closer to God and the book of James. The study is built around a 6 part video series by Kim Cash Tate called Cling. We will meet virtually every other Thursday from 7-8pm October 22 through December 17.
If you are planning to attend, you can order the journal directly through the Amazon link below, or email Christa if you need any help making the purchase.
---
---
---
A festive night for MOPS
On October 13, the MOPS ladies met in the Outdoor Family Space for an outdoor painting pumpkin project, they talked about Jesus and His vision for justice in the world and how to teach our kids to have Jesus' same love for others.
---
---
---
The 2020 Giving Trees are coming!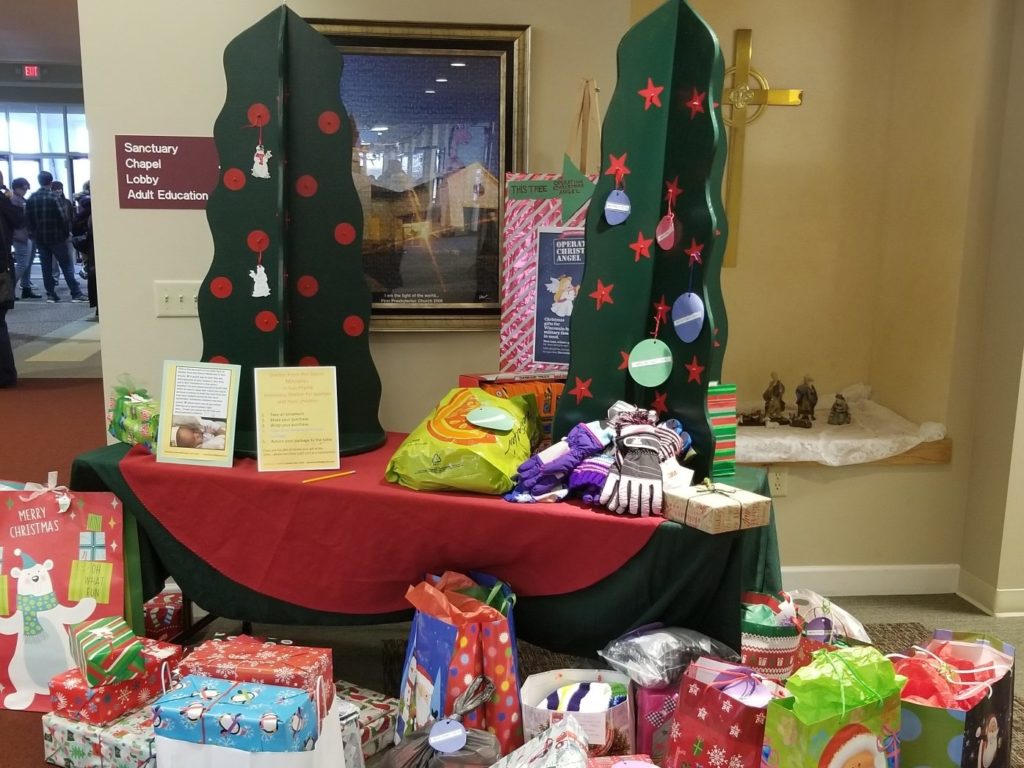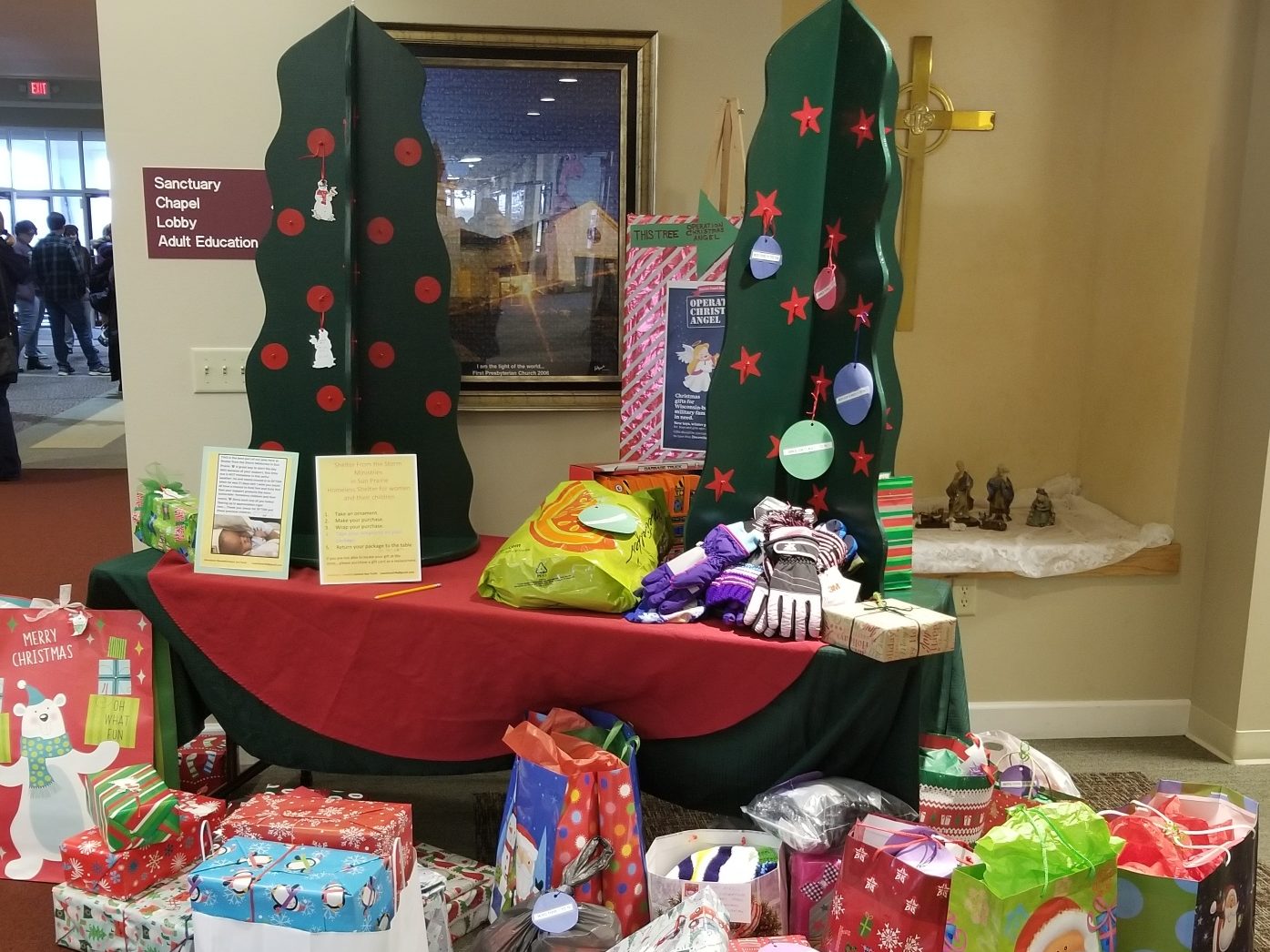 Check next week's Connector for information on how you can take part in the 2020 Giving Trees. The mission team is currently working on building virtual trees with lists of gift requests that you can sign up for, purchase the item, and deliver it to the specified drop-off location. Can't wait until next week? Need a question answered right away? Send an email to Glenn Myers, Mission Elder.
---
---
---
Connection Opportunities
Looking for some extra human connection? Or would you like some time to chat and pray with an FPC staff member? Here are some opportunities for you:
Family Connection Groups: In-person and virtual
Family Connection groups are now happening. We meet for 10 minutes via Zoom, share highs and lows from the week, and end with a quick prayer. What a great church family connection! Email Christa if you are interested in a virtual or outside/in person family connection group.
Backyard visits with Christa
Christa will bring a mask and her own chair to chit chat or pray with you at your. She would LOVE to hang out with you–for any reason. Request a visit today through the email link below.
Email Christa in the link below if you're interested in scheduling either one of these connection opportunities!
Email Christa for a visit!
---
---
---
For your calendar: