Happy Thanksgiving!
Happy Thanksgiving, FPC family! I, personally, am very grateful for this caring congregation and the wonderful staff at FPC. I am looking forward to a meaningful Advent and Christmas season this year. You can count on next week's Connector to be full of all the upcoming holiday events at FPC. Enjoy the Thanksgiving weekend.
Janna Leslie, FPC's Communication Specialist
---
---
Thanksgiving Office Hours
The church office will be CLOSED on Wednesday, November 24, Thursday, November 25, and Friday, November 26 for the Thanksgiving Day holiday.
---
WEEKLY ANNOUNCEMENTS | November 28, 2021
THIS SUNDAY: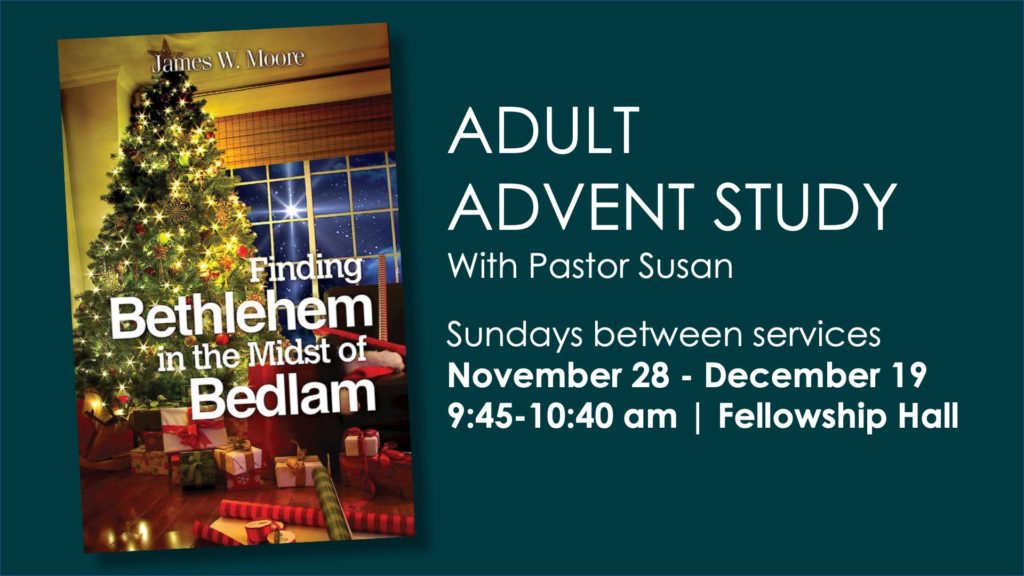 For Adults during Advent, Pastor Susan will be leading a 4 week Advent Study titled "Finding Bethlehem in the Midst of Bedlam" every Sunday between services in the Fellowship Hall. Please join us starting next week November 28, December 5, 12, and 19 from 9:45-10:40 am.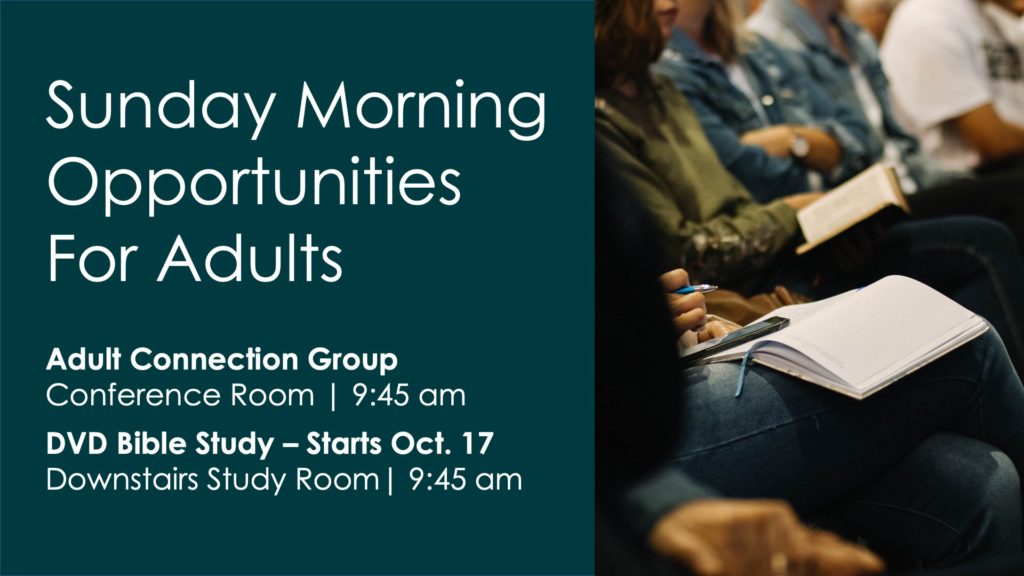 Our deepest sympathies and prayers for the victims and the families affected by the tragedy in Waukesha during the Christmas Parade.

FPC is looking for someone to help in the nursery. We have one person ready to help, but we need two people to run the nursery. If interested, please contact Elder Melissa Schall via email or call the church office.

Hello FPC families! We'd like to learn how many kids are interested in participating in a Children's Nativity Service this year. We will be dressing up in costumes but this year, there will also be parts to sing, and kids can have a speaking part if they choose! If you are interested in more information, send an email to Patricia Coley, Director of FPC's Children's Ministry, in the link below.
We are very excited to start working on this. Rehearsals will take place during Sunday School: December 5, 12, and 19. It's okay if you can't make them all. The nativity performance will be on December 19 at 4:00 p.m.
Stephen Ministry at FPC: Providing God's Care to Hurting People
What is this ministry about?
Extensively trained and supervised Stephen Minister Caregivers provide high-quality, one-on-one confidential Christian care to anyone in need. They provide weekly visits and ongoing support as long as the care receiver needs. Should the care receiver have needs that are beyond the scope of a Stephen Minister Caregiver, they are referred to professional caregivers.
What kind of care is offered from a Stephen Minister?
CRISIS CARE – For people experiencing change(s) that significantly challenge their ability to cope.
FOLLOW-UP CARE – After the crisis event.
CHRONIC CARE – For a person whose situation is unlikely to change.
PREVENTIVE CARE – Providing care before a crisis occurs.
SUPPORTIVE CARE – Care for the caregiver.
How can I find out more about this ministry?
Call the church office at 608-949-9445, or reach out to a pastor or deacon. Stephen Minister Caregivers don't replace the care of pastors and deacons. They carry it a step further.
---
Want to receive an email notification when the weekly Connector is updated? Sign up here!