Notes to ponder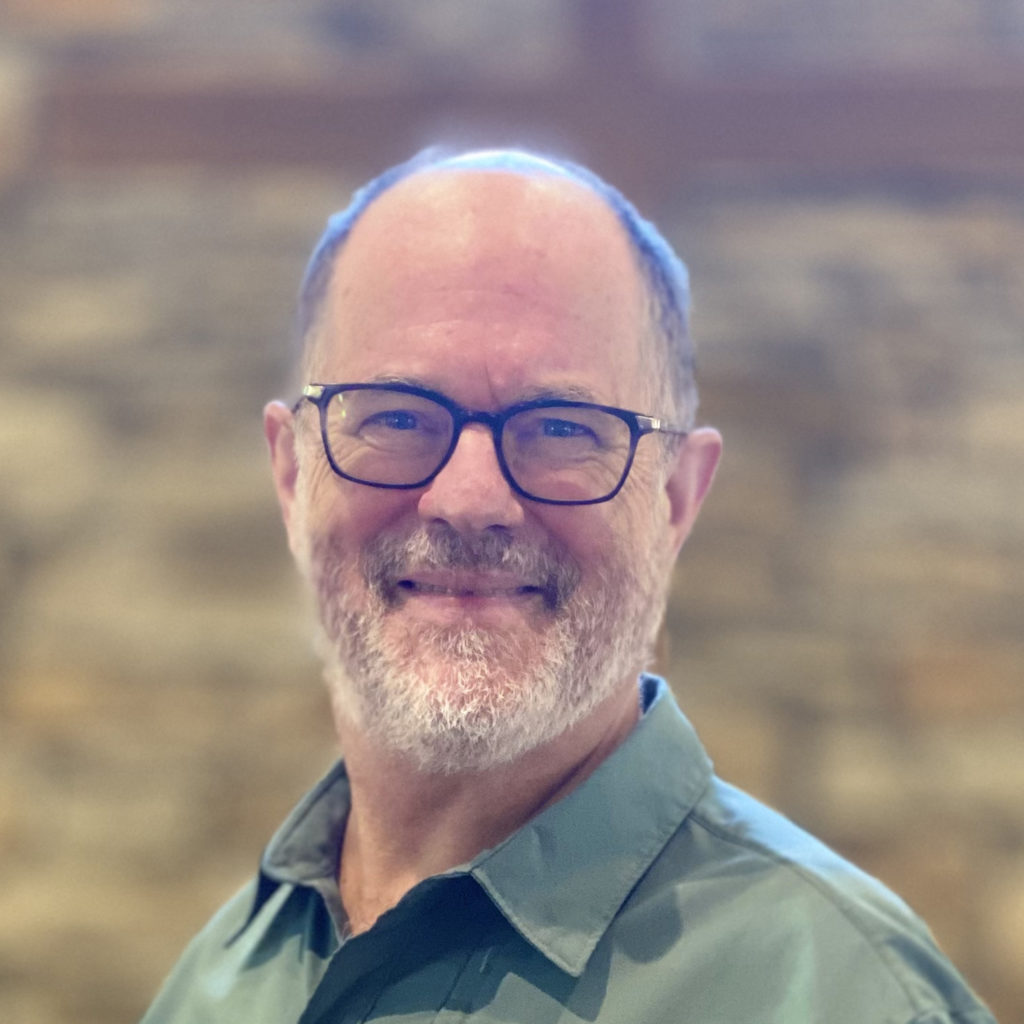 In 2008, I went on an 8-day Centering Prayer Retreat. During the retreat, Father Carl Arico gave a series of small talks. Here are some of the notes that I took from that time.
I offer them for us to ponder as we journey immersed in these 50 great days of Easter.
1. Jesus is the human way of being divine.
2. Divine intimacy with humans was lost at Eden.
3. The Greek word for "flesh" is "sarx". "Sarx" is the part of us that wants to play it safe; in other words, the part of us that does not want to change or grow. "Spirit" (or "pneuma" in Greek) is the part of us that desires to grow deeper, wider, higher, and more distilled.
4. The purpose of prayer is to change ourselves, not to change God or get our way.
5. The great struggle on the spiritual journey is to not get discouraged.
6. God does not love us because we are so good; God loves us because God is so good.
7. The person who gives us the most problems is the person who gives us the greatest gift on the spiritual journey. They help us discover new depths of love.
8. Real security is in intimacy with God.
9. Be content with times of darkness because times of light are on the way.
10. Deep prayer allows us the freedom to re-root ourselves in the mystery of love, to become ever more fascinated by that mystery, to thirst after that mystery.
11. Before an eaglet is truly ready to fly, the mother eagle pushes it out of the nest. As it plunges helplessly toward the earth, the mother swoops down and catches the eaglet on her back. She does this again and again, until the baby feels confident to fly on its own.
12. Any violence is an attack on God.
13. Every time we get upset, it proves that our false (our "Adam and Eve") self is still active in our lives. It proves that we have more room to grow to become like Christ.
14. If you want to be happy, no one can stop you.
15. Or… in other words, no one can stop you from being happy.
I hope these notes from my Centering Prayer retreat with Father Arico allows us to embrace our faith more deeply in the Risen Christ alive and moving in our world.
Peace,
Pastor Glen
---
---
---
---
---
---
Video Devotional: Is Your Loyalty to the Elephant, the Donkey or the Lamb
You and I are constantly confronted with the politics of the left and the right seeking our attention, looking to divide us, but what allegiance is most important for a Christian? Do we identify as people of the elephant, the donkey, or, better yet, the lamb? Let's talk about it in this episode of Scriptures for Life. Please subscribe to my channel and like this video, so more people can access these devotions.

Soli Deo Gloria!
---
---
---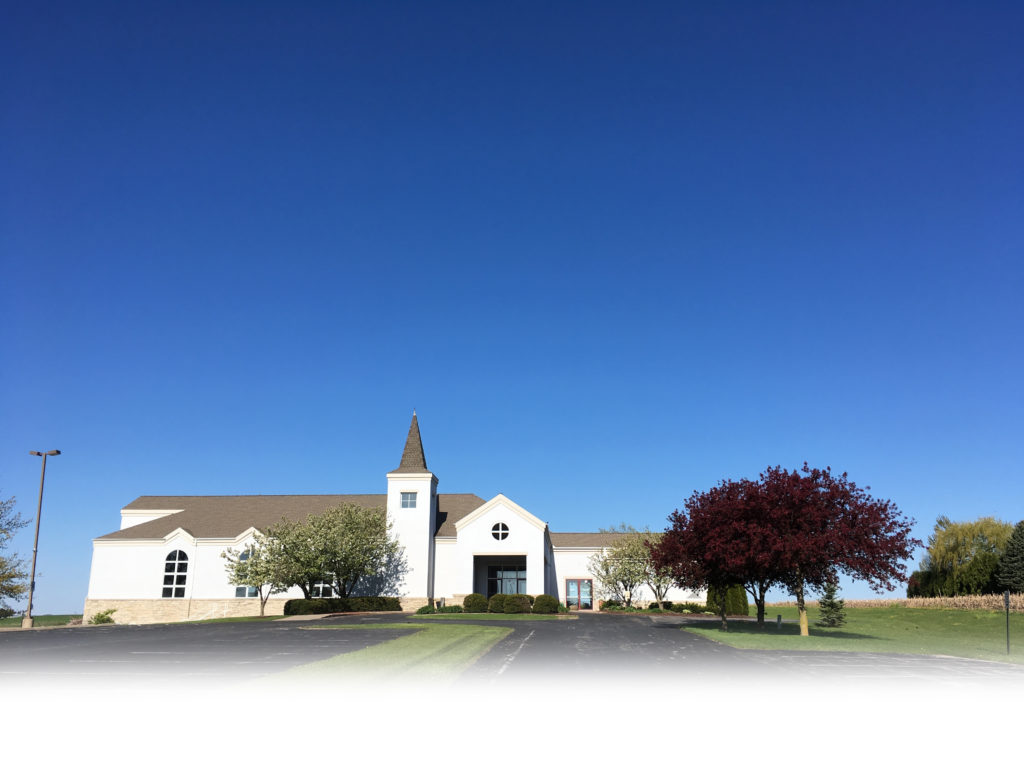 We exist as a congregation to know Jesus Christ and to make Him known:
To proclaim the Good News of Jesus Christ so all may come to know and love Him;
To nurture His people in joyful faith, fellowship, and commitment; and
To demonstrate His way of love in service to the world.
We use the Connector to share news of the coming week and beyond, the activities that involve a wide range of ages and interests at FPC.
---
Back to the top
---
News and Announcements
Pastor Search Update
We are nearing the end of our information gathering phase. There are just a few more opportunities to share final thoughts. MIF team members will be available after church service on 5/7 to listen to your thoughts. Pastor Glen and Joan Cable will also be attending the New Horizons meeting on May 10th. There are no specific questions we are looking to have answered, we are simply looking for anything you feel we may have missed during the survey process.
We are continuing to work our way through the data generated from the survey. Stay tuned for the highlights in the weeks ahead.
Thanks to each of you who have shared your thoughts, concerns, and dreams for the future of FPC!
Moving forward together,
The MIF Team
---
Shirley Woolley celebrated her 90th birthday with the Light Team
Shirley Woolley celebrated her 90th birthday with the Light Team ladies at the luncheon on Monday at MnMs.
She sure looks beautiful and joyful! She is a true blessing to us all! Happy Birthday, Shirley! God Bless you.
---
Girls Night Out with the Light Team
On Thursday night, the Light Team closed out their season with a Girls Night Out at Tanner's Bar and Grill in Middleton.
The Light Team will meet again this fall, if you'd like information about the Light Team reach out to Lynda Bennin at blbennin@tds.net
---
VBS Registration and Volunteer Sign-up is now LIVE!

Registration is now live! If you hear space calling and want to explore, please register today!
Blast Off Location: FPC
Dates: June 25-27
Times: 5:30-7:30pm
Cost: $30 for the first passenger and $20 for each sibling (includes a space shirt this year)
---
Stellar VBS to volunteers, come in volunteers… over.
3-2-1… SPACE VBS countdown to launch has begun! Blast off is June 25-27 at FPC.
Your VBS decorating team is on a mission: To make an OUT OF THIS WORLD experience! Can you help us create the most cosmic galaxy ever? Imagine church filled with planets, stars, moon rovers, astronauts, space shuttles, mission control boards, and comets-oh my! Equipped to shine Jesus' bright light! Whether you can build rockets, cut out stars, help with set up, or have leftover space party decorations at home you'd like to give us, we'll take anything and everything. We have plenty of SPACE for you on our decorating crew. If you can help, contact Lori Phelps (lori.phelps@charter.net, 608-235-7899), Sheryll Gehrmann or Cheri Brisky to be a shining star!
---
Nursery is open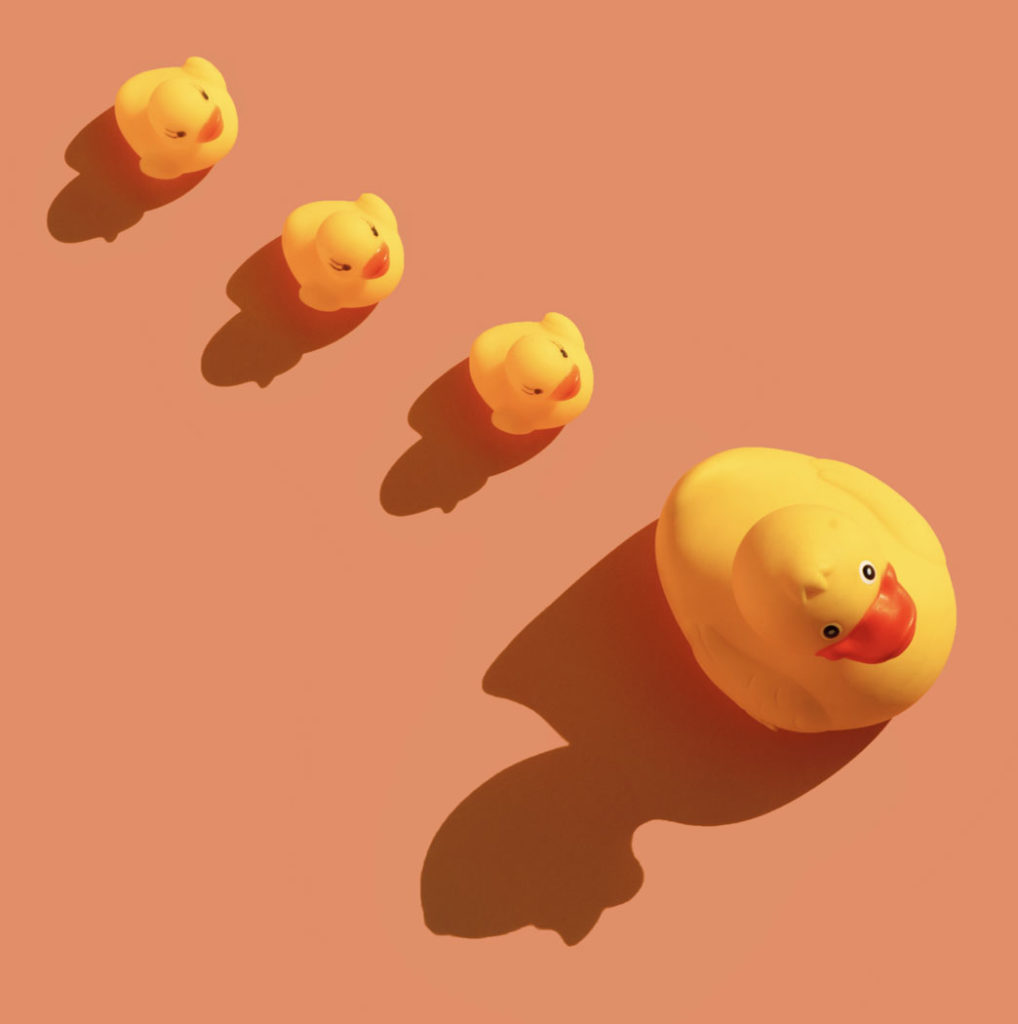 Nursery Age 2 and Under – Room 200
The Nursery is available on Sundays from 9:00 – 11:00 AM, is staffed by church volunteers who love children and want to share God's love with them.
---
New 3-4-year-old Kingdom Kids Sunday School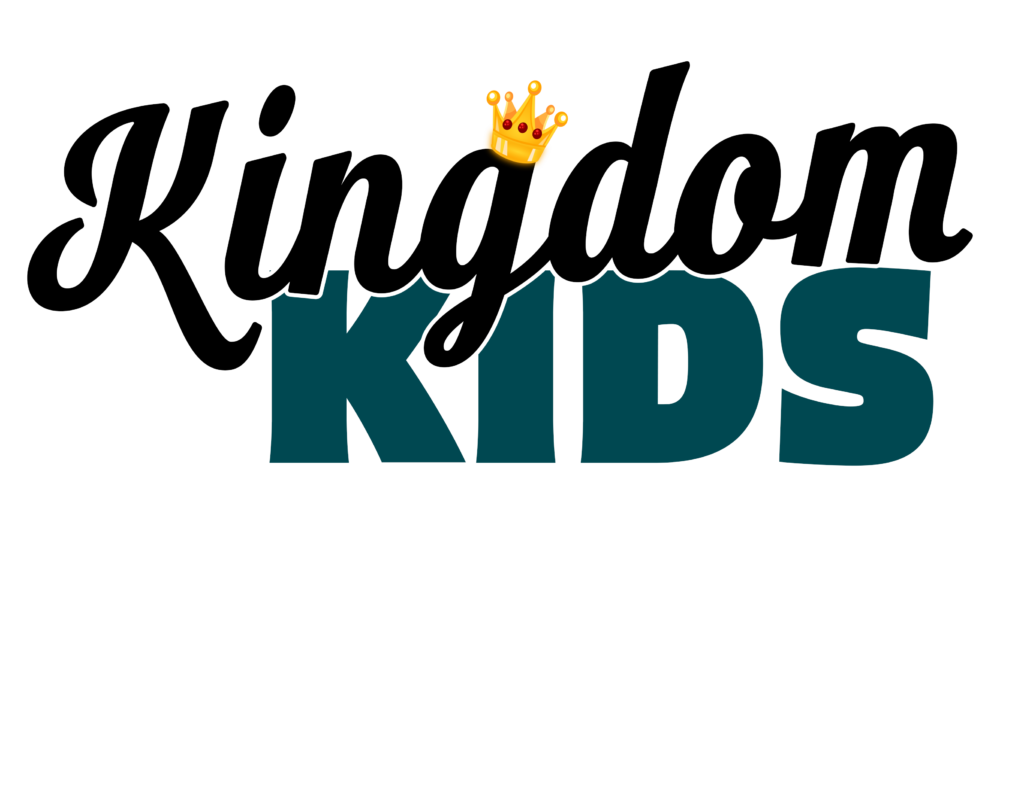 3-4-year-old Kingdom Kids now have their own Sunday School class from 9:00 – 9:50 AM on Sunday, in the Kingdom Kids room.
4k-Kindergarteners will still be upstairs.
---
Are you familiar with FPC's FOOF wall?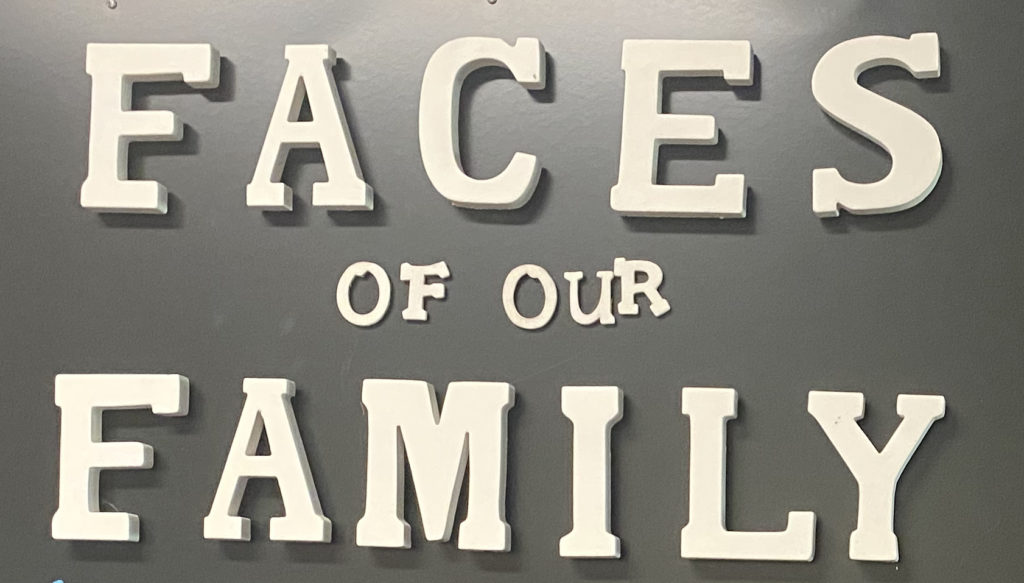 Are you familiar with FPC's FOOF wall? It's not just a funny name! Take a walk down to the children's education wing, and there you will see photos of many of our church members, staff and volunteers. This is our FOOF wall – the Faces Of Our Family.
The FOOF wall is more than just a collection of photos. It helps our members recognize and get to know each other. It's a useful tool for church leaders and staff. It's a great connection mechanism within our congregation. And we need your help to make our FOOF wall current again!
Many of the photos on the FOOF wall were taken years ago while putting together our church directory. Most of us look very different today! Some of us have gotten married or had babies over the past few years. Some of us may be new to the church, and did not have an opportunity to submit a picture for our wall. So we would appreciate your assistance as we update the "faces of our family."
Do you have a family photo that you used for your Christmas card this year? Or perhaps a picture taken over the holidays? Please take a moment to send the picture to us by clicking the button below. Thank you!
---

Upcoming Music in Worship
May 7 – FPC Choir
May 14 – Sonia Driskill, Harpist
May 21 – FPC Choir
---
---
Back to the top
---
Coming Events | May 7 – May 27, 2023
---
Sundays at 9 AM – Graceland Student Ministry
7th-12th Graders, join us each week for a time of connection, Bible discussion, and prayer.
---
Sundays at 9 AM – Sunday School for 4K-Adults
---
Sundays at 9 AM – Informal Adult Bible Study
Please join us Sunday mornings at 9am for our informal adult Bible study,
(while the children are in Sunday School). We are currently watching a David Jeremiah DVD series titled: "Christ Above All".
The DVD is followed by a short discussion. Bring a cup of coffee or tea downstairs to the Sunday School room (next to the kitchen in Fellowship Hall).
We'd love to have you!
---
Sunday, May 7 at 10 AM – FPC's First Public Communion
Anyone who desires a closer relationship with Jesus can take communion any time at FPC, including children. Some families desire to publicly recognize this important moment in their child's faith journey. We are inviting those families to come forward to receive communion together with their child during our worship services on May 7. This is open to any children who wish to learn more about communion and be recognized, whether they have taken communion before or it is their first time.
---
Sundays – During Service – Kingdom Kids
During the worship service kids can leave the worship service after the Children's Moment and need to be picked up in room 202 after the service is over.
We offer Kingdom Kids for 3-year olds – kindergarten. Kingdom Kids offers a fun, unique time for children to explore their faith and form positive relationships with peers.
---
Tuesday, May 9 at 6:30PM – New Caregivers Respite Group
Calling all Caregivers – New Group meeting at FPC
We are starting a new group for people who are the caregivers–caregivers for anyone, whether it be spouse, child, other family member, or a friend. The loved one doesn't need to be cared for at home, they don't need to be in a certain age group, as all caregivers are welcome in this group. The current "name" for this group is Caregivers Respite.
The purpose of the group is to meet in a safe place, where there is no judgment, to discuss and pray for you as a caregiver and for your loved ones. We won't tell you what you need to do, but we will offer resources for you–and sometimes, just talking about your life as a caregiver, how it affects your outlook on life and your outlook on your faith.
If you would be interested in joining the group meetings, the proposal is to meet twice a month, one meeting for those who would feel better meeting in the evening, and another meeting for those who would feel better meeting on Saturday mornings. Loved ones are welcome to attend with you, we have activity books and colored pencils available to hopefully capture their interest.
We will be meeting upstairs in the Chapel. Coffee, tea and ice water will be provided.
If you have questions, or if these dates and times won't work for you, please contact Marcia Chase, marchase@icloud.com or call 849-5683 and leave a message during work hours.
---
Tuesday, May 9 at 6:45PM – MOPS and MOMSnext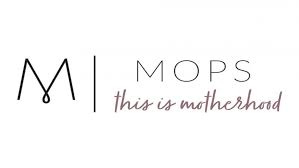 WE GO TOGETHER! We are a tribe of moms desiring to become the women God has designed us to be. We meet every 2nd Tuesday of the month at 6:45-9 PM. Moms of kids 0-5 are welcome for MOPS or school-age kids for MOMSnext.
---
Wednesday, May 10 from 11:30AM-1PM – New Horizons Potluck with Joan Cable and Pastor Glen
Joan Cable and Pastor Glen will discuss the Focus Questions in the final phase of the MIF process at 11:30 a.m. in FPC Fellowship Hall. We will have a Potluck afterwards.
Any questions? Please call Anne Frihart at 608-644-9294.
---
Wednesdays thru May 24 at 8:30 – 10:00 AM – Women's Community Bible Study
The Wednesday Morning Women's Bible Study Group is made up of women from the surrounding community at large. All are welcome. This season we are exploring "How Much More" by Lisa Harper. Meet us on Wednesdays 8:30 – 10:00 AM in the Conference Room, entering through the west side Education Wing doors. Contact Beth Stellmacher for more info: bstell122515@tds.net.
---
Wednesdays at 7:00 – 8:15 PM – Graceland Student Ministry
7th-12th Graders, join the fun upstairs in the Youth Room for a time of connection, games, message, meaningful small group discussion with students your same grade, and prayer.
---
Sunday, May 14 – Bible Bucks Auction
During Sunday school on May 14th will be the last Network 56 Bible bucks auction! Loads of fun and treats.
---
Sunday, May 14 from 9AM-10AM – Mother's Day Pancake Breakfast
FPC loves to celebrate all the moms in our lives, and we do it with pancakes! FPC has a free annual pancake breakfast every Mother's Day. Moms and families are all invited to partake in the 'cakes.
---
Saturday, May 20 from Noon-2PM – Network 56 Closeout with Bowling and Pizza
Come celebrate the end of the school year with us! Saturday, May 20 from Noon-2pm at WaunaBowl. BRING A FRIEND!
---
Saturday, May 20 from 10AM-Noon – Waunakee Food Pantry Open House
The Waunakee Food Pantry would like to invite the community at large for a drop in open house to see their new location. It will be on Saturday, May 20th from 10:00am to 12:00pm. At 12:00pm there will be a ribbon cutting ceremony to end the event. The new address is 710 South Street Suite A or the lower level of the building. For any questions email info@waunakeefoodpantry.org
---
Save the Date | More Info to come
---
Wednesday, May 31 from 11AM – 2PM – New Horizons Picnic in the Outdoor Shelter
New Horizons will host an outdoor picnic in the FPC Outdoor picnic shelter on May 31 from 11am – 2pm.
If May 31 looks like bad weather, we will move it to Wednesday, June 7th.
---
Sunday, June 25 to Wednesday June 27 from 5:30PM-7:30PM – VBS Stellar

---
Friday, October 20 – Sunday, October 22 – FPC Marriage Retreat
Pastor Glen and his wife, Christine, will lead this event at the Green Lake Retreat Center. Cost is $199 per couple for 4 meals and 2 nights' lodging. Contact Pastor Glen or Christa Schmeelk for more information.
---
---
Back to the top
---
Opportunities to Serve
---
---
Agrace Seeks Volunteers in Dane County
Volunteers are needed to assist customers, operate the cash register and sort donations at the Agrace Thrift Stores in Madison, pack donated merchandise in donors' homes, or make companionship visits to local Agrace hospice patients in patients' homes, nursing homes or assisted living centers.
Agrace will host volunteer orientation Thursday, May 18, from 5 p.m. to 9 p.m. at its Madison campus. Pre-registration is required. Call (608) 327-7163 or visit agrace.org/volunteer to fill out an application.
---
Hospice Volunteers
Agrace is seeking volunteers across Dane County to visit with hospice patients or support its Madison area thrift stores. Volunteer orientation will take place at Agrace's Madison campus May 18, from 5 p.m. to 9 p.m. Pre-registration is required. Call (608) 327-7163 or visit agrace.org/volunteer to fill out an application.
---
Agrace Offers Grief Support Group Options in May
In May, Agrace is offering professionally led, in-person and virtual (accessible with a tablet, computer or smartphone) grief support options.
Bridges is for adults grieving the death of any loved one. Meetings are held every other Wednesday at the Agrace Grief Support Center. In May, meetings are May 3 and 17, from 5:30 p.m. to 7 p.m.
Bridges (virtual) is for adults grieving the death of any loved one. Meetings are held every other Wednesday. In May, meetings are May 10 and 24, from 9:30 a.m. to 11 a.m., via Zoom.
Young Adult is for anyone aged 18 to 30+ years who is grieving the death of a loved one, parent, child, spouse, sibling or friend. The group will meet May 11, from 6 p.m. to 7:30 p.m., at the Agrace Grief Support Center.
There is no fee for these programs if a participant's family member was in hospice care in the past 12 months; fees for others can be lowered or waived, if needed. Pre-registration is required for all groups. For details, fees or to register, email griefsupport@agrace.org or call (608) 327-7110.
---
---
Stephen Ministry at FPC: Providing God's Care to Hurting People
What is this ministry about?
Extensively trained and supervised Stephen Minister Caregivers provide high-quality, one-on-one confidential Christian care to anyone in need. They provide weekly visits and ongoing support as long as the care receiver needs. Should the care receiver have needs that are beyond the scope of a Stephen Minister Caregiver, they are referred to professional caregivers.
What kind of care is offered from a Stephen Minister?
CRISIS CARE – For people experiencing change(s) that significantly challenge their ability to cope.
FOLLOW-UP CARE – After the crisis event.
CHRONIC CARE – For a person whose situation is unlikely to change.
PREVENTIVE CARE – Providing care before a crisis occurs.
SUPPORTIVE CARE – Care for the caregiver.
How can I find out more about this ministry?
Call the church office at 608-949-9445, or reach out to a pastor or deacon. Stephen Minister Caregivers don't replace the care of pastors and deacons. They carry it a step further.

Doneta Chorney
608-345-1196

Tryg Knutson
608-622-9539

Jill Umlauf
715-360-5962
---
Want to receive an email notification when the weekly Connector is updated? Sign up here!
---
Connect with the Connector!
In an effort to streamline the process for submitting requests for event announcements in the Connector or spoken during the worship service, Communications has developed this easy-to-use online form to share all of your important information.
Click the link below to check out the form and if you have any feedback or questions, please send an email to communications@myfpc.org.
The Connector is available in print at the Connection Corner in the Lobby for those who would like a printed copy.
The Connector comes out at 4 PM every Friday. The deadline for submissions is noon, the Wednesday prior.