Jump to this week's announcements!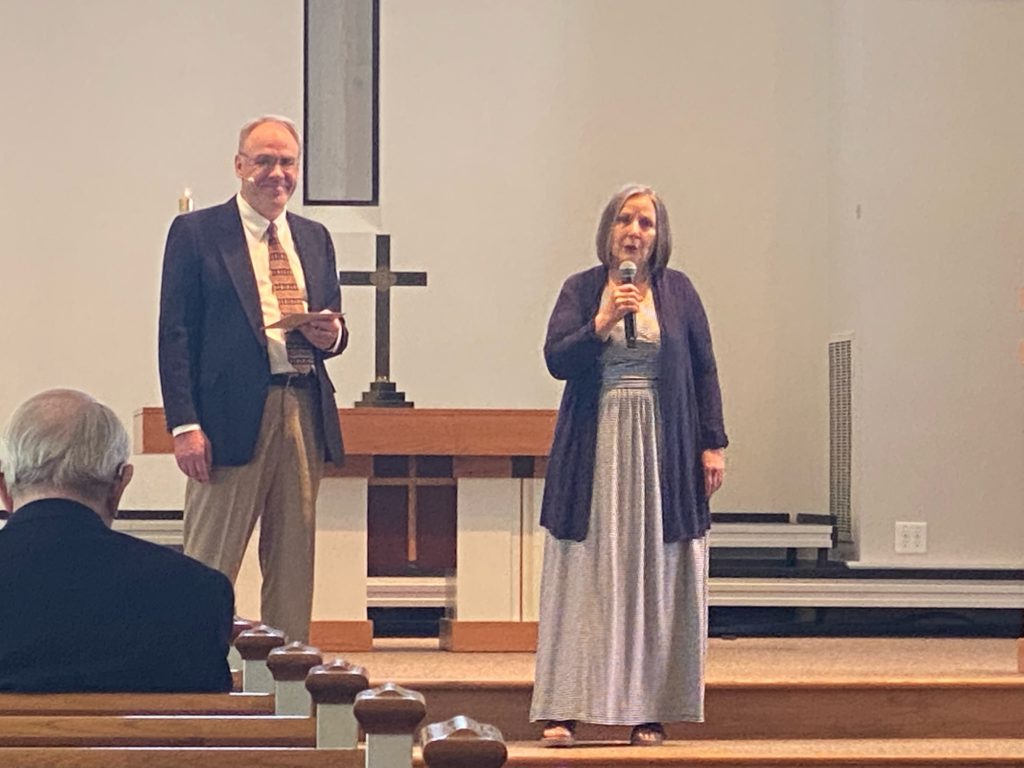 A Note from Donna
Dear FPC Congregants and Staff,
Oh, my goodness, how blessed I felt to be celebrated on May 22 by members, staff, family, and friends as I retire my hat as the FPC Receptionist/Office Coordinator on June 30. I want to especially thank my co-workers and several church members who planned and organized the whole celebration. You blessed my socks off! It was so much fun! Thank you to those who were present and to those who conveyed regrets for having prior obligations. I was overwhelmed by the generous expressions of gratitude for my service in the form of cards, emails, in-person words of appreciation, and gifts. Thank you! You often don't realize your work's impact on others until a party is thrown in your honor! It is humbling and encouraging. All is grace and all glory goes to God.
What a joy it has been to be a part of the FPC staff for 16 sweet years! God couldn't have placed me in a better work environment where I have been able to use my God-given gifts to serve His people. I have done ministry together with so many amazing and talented staff members. They have a passion to serve God and reach others with the Good News of Jesus Christ. They are supportive, creative, encouraging, hard-working, and a lot of fun. I have always approached my job as a ministry. I have considered myself a Christ-follower, disguised as a receptionist. 1 Corinthians 12:4–7 says, "Now there are varieties of gifts, but the same Spirit; and there are varieties of service, but the same Lord; and there are varieties of activities, but it is the same God who empowers them all in everyone."
I believe God led me to FPC in 2006, and it is here that I was able to exercise my gifts of organization, caring, compassion, and active listening. It has been my joy and privilege to serve at First Presbyterian Church of Waunakee. Thank you for allowing me to serve you and thank you for all you do to serve Christ's Church, not only at FPC, but also locally and globally. What a gift to have gotten to know so many of you because you served as an elder, deacon, office volunteer, or in other capacities such as Stephen Ministry, Bible study leaders, various music ministries, or as a VBS volunteer, all of which brought you into the office.
I'm glad it isn't a final "goodbye," but rather, "until we meet again." FPC will always have a special place in my heart, and I am excited not only for the next chapter in my life but for the next chapter in the life of FPC! God is faithful and He is the Good Shepherd who will lead us to green pastures.
So much love and gratitude,
~Donna
The Blessing
The Lord bless you
And keep you
Make His face shine upon you
And be gracious to you
The Lord turn His
Face toward you
And give you peace
May His favor be upon you
And a thousand generations
And your family and your children
And their children, and their children
May His presence go before you
And behind you, and beside you
All around you, and within you
He is with you, He is with you
In the morning, in the evening
In your coming, and your going
In your weeping, and rejoicing
He is for you, He is for you
Amen, amen, amen
~ Inspired by Kari Jobe's blessing song
---

---
Church Breakfast with Special Guest Speaker
The Adult Education and Spiritual growth team hosted a church breakfast with guest speaker, Mr. Jason Johns who shared his testimony and message on coming to faith. Thanks to all who attended in between services last Sunday.
---
Potluck and BBQ
Sunday, June 26 | 11:30-2:30 pm
Celebrate Pastor Kirk's career and time as FPC's pastor!
Members and friends of FPC, you–and your appetite–are invited to a BBQ and potluck celebration of Pastor Kirk! Come join the festivities, enjoy good company, and help us eat an abundance of smoked BBQ and a variety of salads, side dishes, and desserts.
There is now an opportunity for you to sign up to help! You can donate money for the meat on the grill, or signup to bring your favorite side dish, salad or dessert. Not a cook? We also need volunteers to set up before the event, manage the tables during the event, and round out the clean–up crew afterward. Use the link below to indicate how you can help.
If you haven't yet, use the button below to tell us how many people plan to attend. Your RSVP helps plan the right amount of food!
---
Graduate Recognition Sunday
Sunday, June 12
To participate in Graduation Sunday, please email the following information to Ezrah Schmeelk, Director of Student Ministry, by May 31:
For the Bulletin:
Name of graduate and graduate's parent's names.
Graduate photo
Name of school graduated from
Ezrah would like to say a few words about the graduate as well:
Include a sentence about how the FPC family has provided support or how your interaction at FPC has made a positive impact on your life
Include a sentence about what you are interested in pursuing after graduation–any plans for a job, further schooling, traveling, or volunteering? If you are uncertain what will happen, that is ok too–just skip it! A sentence about your plans is not necessary, we are just excited to celebrate you.
---
WEEKLY ANNOUNCEMENTS | May 29, 2022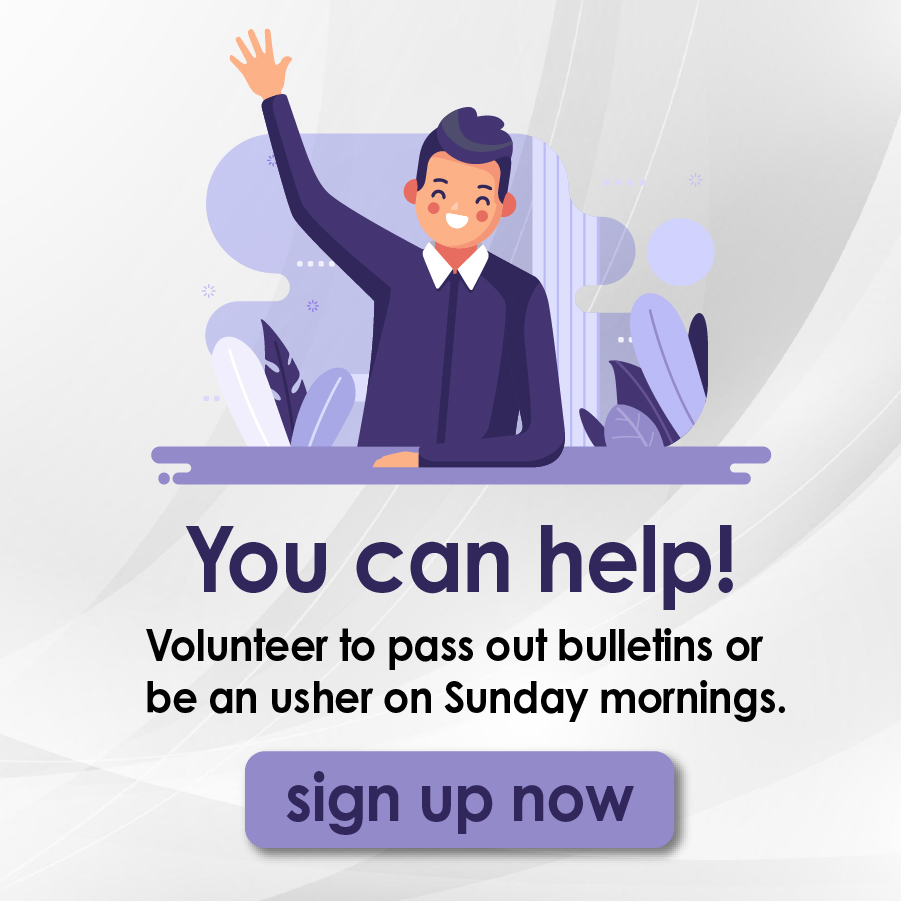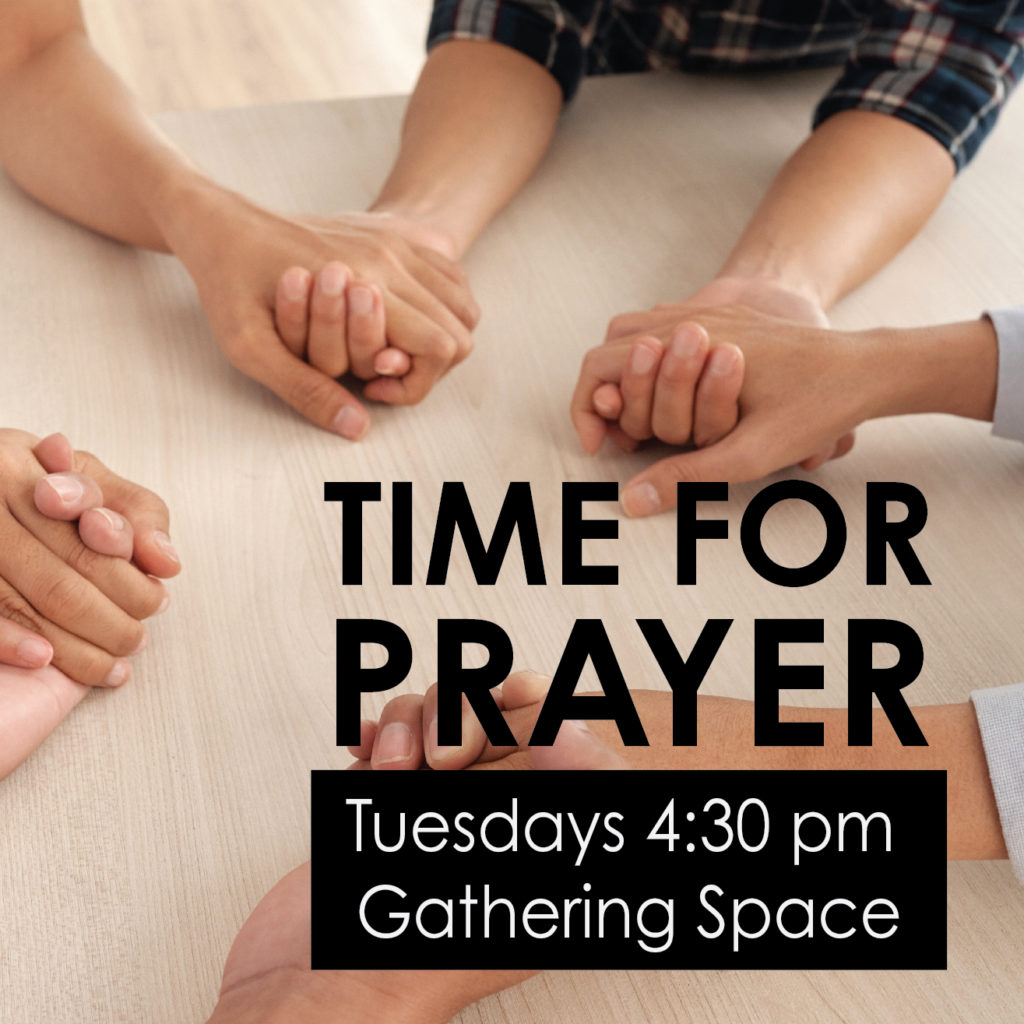 Connect with the Connector!
In an effort to streamline the process for submitting requests for event announcements in the Connector or spoken during the worship service, Communications has developed this easy-to-use online form to share all of your important information.
Click the link below to check out the form and if you have any feedback or questions, please send an email to communications@myfpc.org. Thanks!
Upcoming Volunteer Opportunities for Students
Grade 5 through High School:
We need Crew leaders for VBS this year where you will help guide the children around to different stations during VBS. Sign up this Sunday in the Lobby!
We are also looking for volunteers to assist with a BINGO ice cream social at the Oakwood Village Prairie Ridge Senior Living Community–on June 5th 1:00 to 3:00PM. RSVP to Christa or Ezrah Schmeelk–as soon as you can!
VBS Needs YOU!
June 12-14 | 5:30-7:30pm
Join the VBS Monumental Volunteer team! We need the help of the entire congregation! Adult volunteers, click on the link below to sign up for everything from hall monitors to playing games with kids, to buying glue sticks and helping set up. Also, we need Crew leaders this year! If you are in grades 5-12, you can help guide the children around to their stations. Use the links below to sign up, or find the volunteer table in the lobby this weekend!
Stephen Ministry at FPC: Providing God's Care to Hurting People
What is this ministry about?
Extensively trained and supervised Stephen Minister Caregivers provide high-quality, one-on-one confidential Christian care to anyone in need. They provide weekly visits and ongoing support as long as the care receiver needs. Should the care receiver have needs that are beyond the scope of a Stephen Minister Caregiver, they are referred to professional caregivers.
What kind of care is offered from a Stephen Minister?
CRISIS CARE – For people experiencing change(s) that significantly challenge their ability to cope.
FOLLOW-UP CARE – After the crisis event.
CHRONIC CARE – For a person whose situation is unlikely to change.
PREVENTIVE CARE – Providing care before a crisis occurs.
SUPPORTIVE CARE – Care for the caregiver.
How can I find out more about this ministry?
Call the church office at 608-949-9445, or reach out to a pastor or deacon. Stephen Minister Caregivers don't replace the care of pastors and deacons. They carry it a step further.
---
Want to receive an email notification when the weekly Connector is updated? Sign up here!