A peacemaking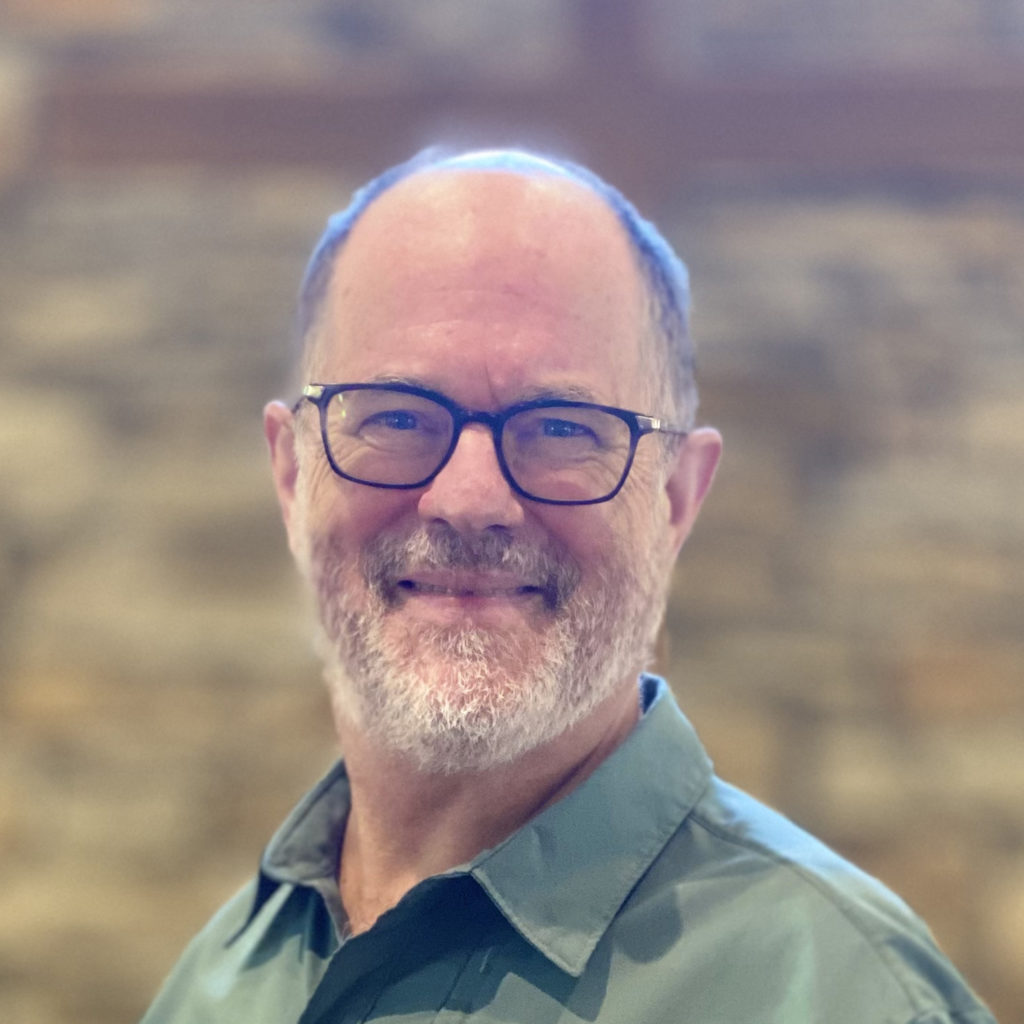 When I was younger, we would have a Memorial Day picnic celebrating my father's birthday with friends of my parents. My mother's baked chicken was the standout treat.
As I got older, I realized that Memorial Day was so much more– a time to take a sober look at war and its devastation while honoring the sacrifice of our veterans.
It seems to me that Memorial Day has several purposes:
1. To remind us of the violence that we humans perpetrate between peace loving people-violence that we train others to commit in our name.
2. To acknowledge and confess the price that our folly and this training has exacted out of our Armed Service men and women. Sometimes those folks have paid the ultimate price- death. Sometimes a more bodily price– loss of limb, mobility, loss of humanity, and sanity. Sometimes the price is the loss of mates/ compatriots. Sometimes it is a more hidden price like some of our WWII veterans– many who deep-sixed everything which at times leaked out in unhealthy ways like alcoholism or domestic abuse.
3. To be grateful for the world that these women and men have formed for us through their blood, sweat and fears. To honor them for the sacrifices both bodily and psychologically that they have made and still endure.
4. To honor, support, understand our veterans and pledge once again to be people of peace, to find ways to wage courageous, creative, compassionate peace. To participate in what the Psalmist (46) says God is doing:
God makes wars cease to the end of the earth; God breaks the bow and shatters the spear; God burns the shields with fire.
A peacemaking that prizes listening over rhetoric.
A peacemaking that resists tyranny and subjugation.
That prizes the good of the citizens of our world over politics and power.
That looks to the common good over self-interest and greed.
Has the ability to confess wrong deeds and make retributions.
Refuses to see others as "enemies" but only as friends we have not yet met.
As Alesandr Solzhenitsyn wrote: "If only there were evil people somewhere insidiously committing evil deeds, and it were necessary only to separate them from the rest of us and destroy them. But the line dividing good and evil cuts through the heart of every human being. And who is willing to destroy a piece of their own heart?"
During this Memorial Day weekend, let us remember the dead and rededicate ourselves to forge a more peace-filled world.
Peace,
Pastor Glen
---
---
---
---
---
---
Video Devotional: Tim Keller
In this special edition of Jeff Quinto's Scriptures for Life, Jeff talks about the profound effect Tim Keller had on his faith life and talks about Keller's last video in which he gives "Three Bits of Advice." Please like and subscribe to this channel so more people can see these video devotions. Soli Deo Gloria!
---
---
---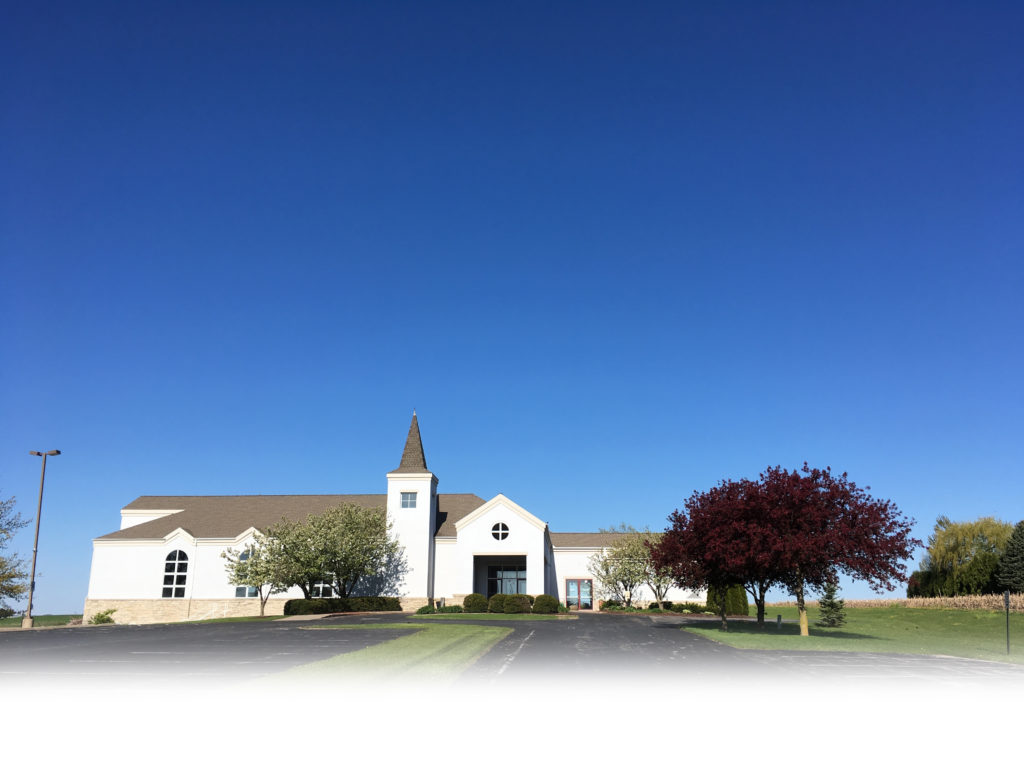 We exist as a congregation to know Jesus Christ and to make Him known:
To proclaim the Good News of Jesus Christ so all may come to know and love Him;
To nurture His people in joyful faith, fellowship, and commitment; and
To demonstrate His way of love in service to the world.
We use the Connector to share news of the coming week and beyond, the activities that involve a wide range of ages and interests at FPC.
---
Back to the top
---
News and Announcements
---
Welcome New Members: The Wachholz Family
Matt and Kayla moved to Waunakee in 2004 and started intermittently attending FPC. Their son Caden was born in 2012, Tyler in 2014 and Reid in 2017. After settling down as a family of 5 they both knew they wanted their children to be a part of a church community and to know Christ. The VBS program and other interactions with the children's ministry is what drew them to FPC.
Kayla wanting to get herself back into the Sunday morning routine and reconnect, volunteered within the children's Sunday School program and is also now on the Children's Ministry board.
They are a sports family and love to be outside. Matt continues to play men's softball and coaches just about every kid in every sport. Kayla still plays volleyball and as a family they enjoy hiking, biking, swimming, playing board games, yard games and taking family trips.
---
So BIG
FPC kids led a worship song on Sunday- "My God is so BIG!"
---
Thank you Network 56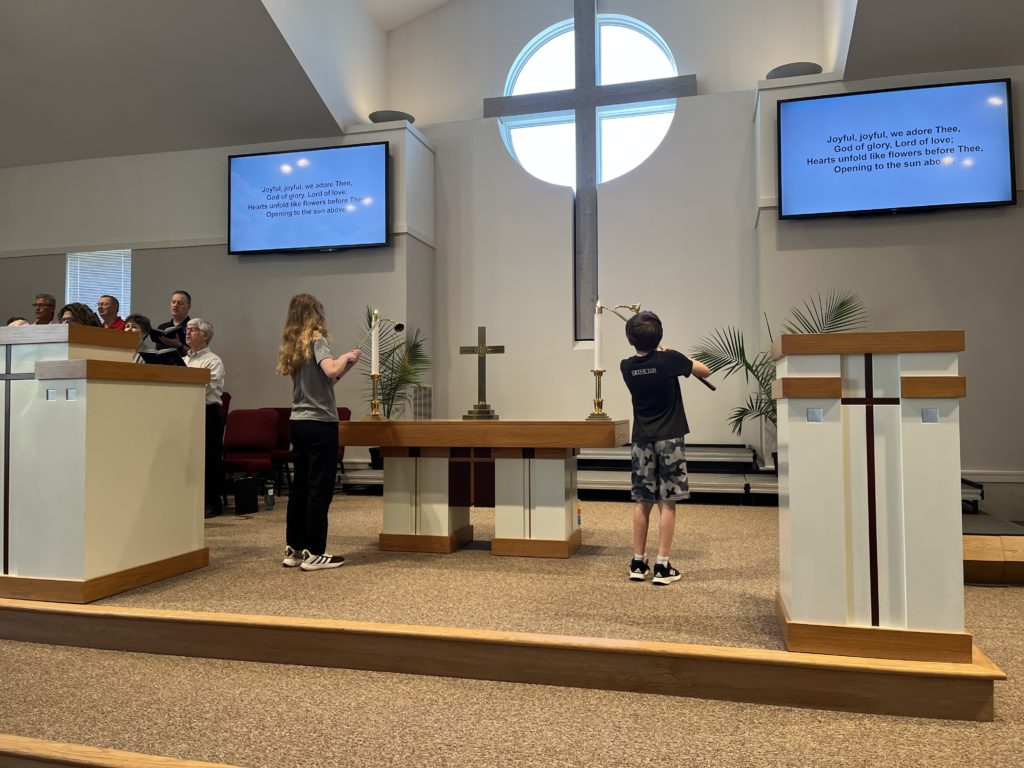 Network 56 did the greeting, handed out bulletins, and lit the candles on Sunday! Thank you to our 5th and 6th graders!
---
VBS Registration and Volunteer Sign-up is now LIVE!

Registration is now live! If you hear space calling and want to explore, please register today!
Blast Off Location: FPC
Dates: June 25-27
Times: 5:30-7:30pm
Cost: $30 for the first passenger and $20 for each sibling (includes a space shirt this year)
---
Stellar VBS to volunteers, come in volunteers… over.
3-2-1… SPACE VBS countdown to launch has begun! Blast off is June 25-27 at FPC.
Your VBS decorating team is on a mission: To make an OUT OF THIS WORLD experience! Can you help us create the most cosmic galaxy ever? Imagine church filled with planets, stars, moon rovers, astronauts, space shuttles, mission control boards, and comets-oh my! Equipped to shine Jesus' bright light! Whether you can build rockets, cut out stars, help with set up, or have leftover space party decorations at home you'd like to give us, we'll take anything and everything. We have plenty of SPACE for you on our decorating crew. If you can help, contact Lori Phelps (lori.phelps@charter.net, 608-235-7899), Sheryll Gehrmann or Cheri Brisky to be a shining star!
---
Nursery is open all summer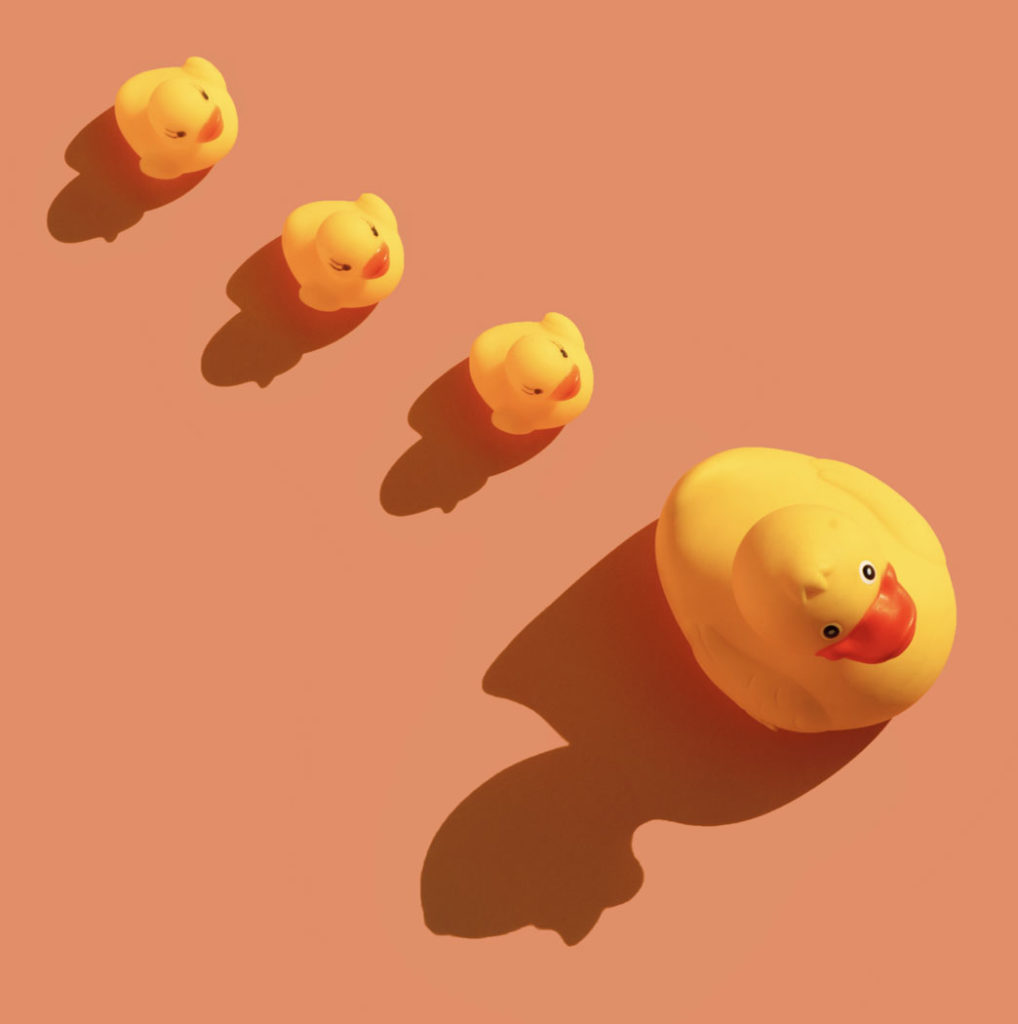 Nursery Age 2 and Under – Room 200
The Nursery is available on Sundays from 9:00 – 11:00 AM, is staffed by church volunteers who love children and want to share God's love with them.
---
Kingdom Kids this summer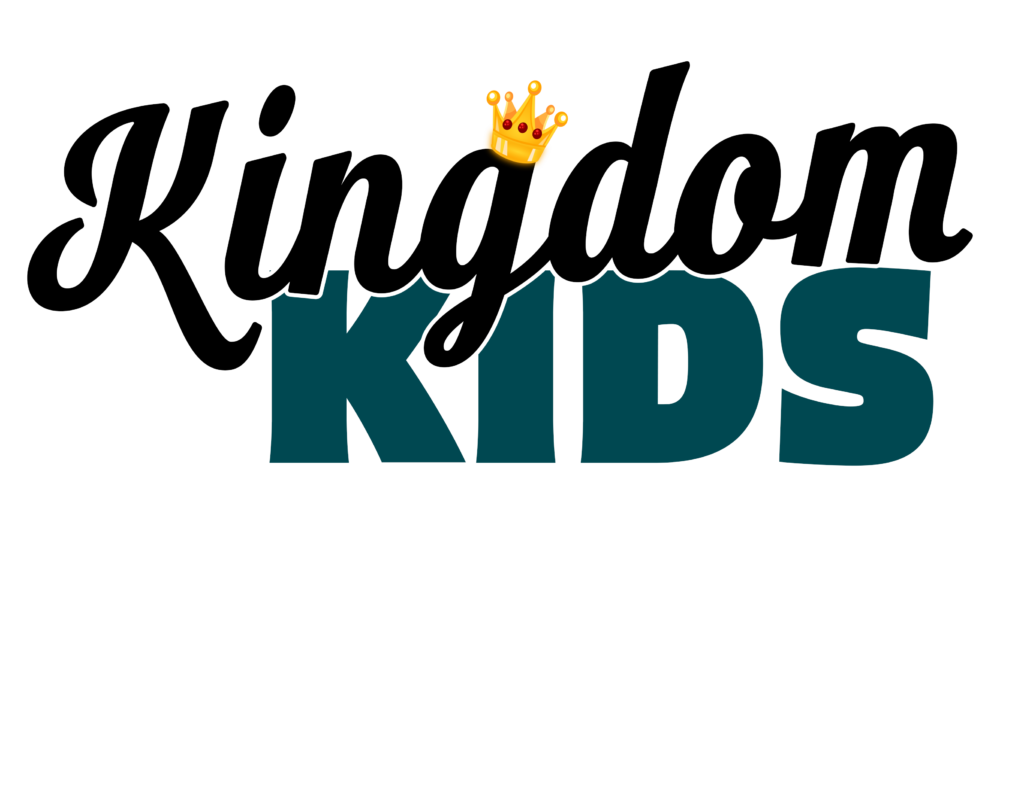 3-year-olds through Kindergarten will be dismissed after the Children's message during Sunday service throughout the Summer.
---
Are you familiar with FPC's FOOF wall?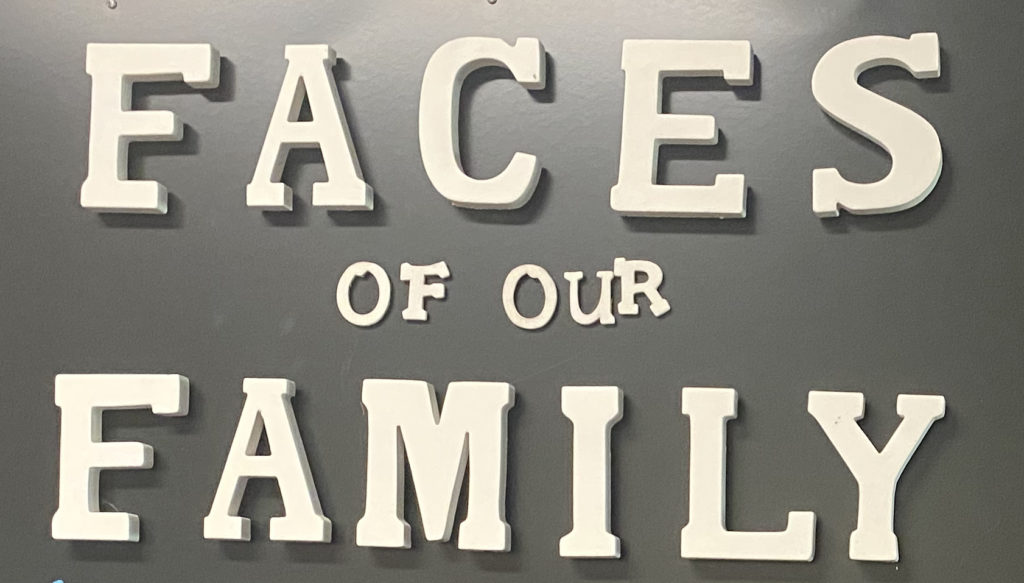 Are you familiar with FPC's FOOF wall? It's not just a funny name! Take a walk down to the children's education wing, and there you will see photos of many of our church members, staff and volunteers. This is our FOOF wall – the Faces Of Our Family.
The FOOF wall is more than just a collection of photos. It helps our members recognize and get to know each other. It's a useful tool for church leaders and staff. It's a great connection mechanism within our congregation. And we need your help to make our FOOF wall current again!
Many of the photos on the FOOF wall were taken years ago while putting together our church directory. Most of us look very different today! Some of us have gotten married or had babies over the past few years. Some of us may be new to the church, and did not have an opportunity to submit a picture for our wall. So we would appreciate your assistance as we update the "faces of our family."
Do you have a family photo that you used for your Christmas card this year? Or perhaps a picture taken over the holidays? Please take a moment to send the picture to us by clicking the button below. Thank you!
---

Upcoming Music in Worship
May 28 – Joyful Noise; Mary Kay Burton-guest organist, Randy Massey-Bagpiper
June 4 – Brooksy Beilke, pianist & Katie Stoik, vocalist
June 11 – Joyful Ministry Singers and Betsy Flanagan
---
---
Back to the top
---
Coming Events | May 28 – June 17, 2023
---
Sundays at 9 AM – Informal Adult Bible Study
Please join us Sunday mornings at 9am for our informal adult Bible study,
(while the children are in Sunday School). We are currently watching a David Jeremiah DVD series titled: "Christ Above All".
The DVD is followed by a short discussion. Bring a cup of coffee or tea downstairs to the Sunday School room (next to the kitchen in Fellowship Hall).
We'd love to have you!
---
Sundays – During Service – Kingdom Kids
During the worship service kids can leave the worship service after the Children's Moment and need to be picked up in room 202 after the service is over.
We offer Kingdom Kids for 3-year olds – kindergarten. Kingdom Kids offers a fun, unique time for children to explore their faith and form positive relationships with peers.
---
Sunday, June 4 – All Church Congregational Meeting
---
Sunday, June 4 – What's Cookin' at FPC?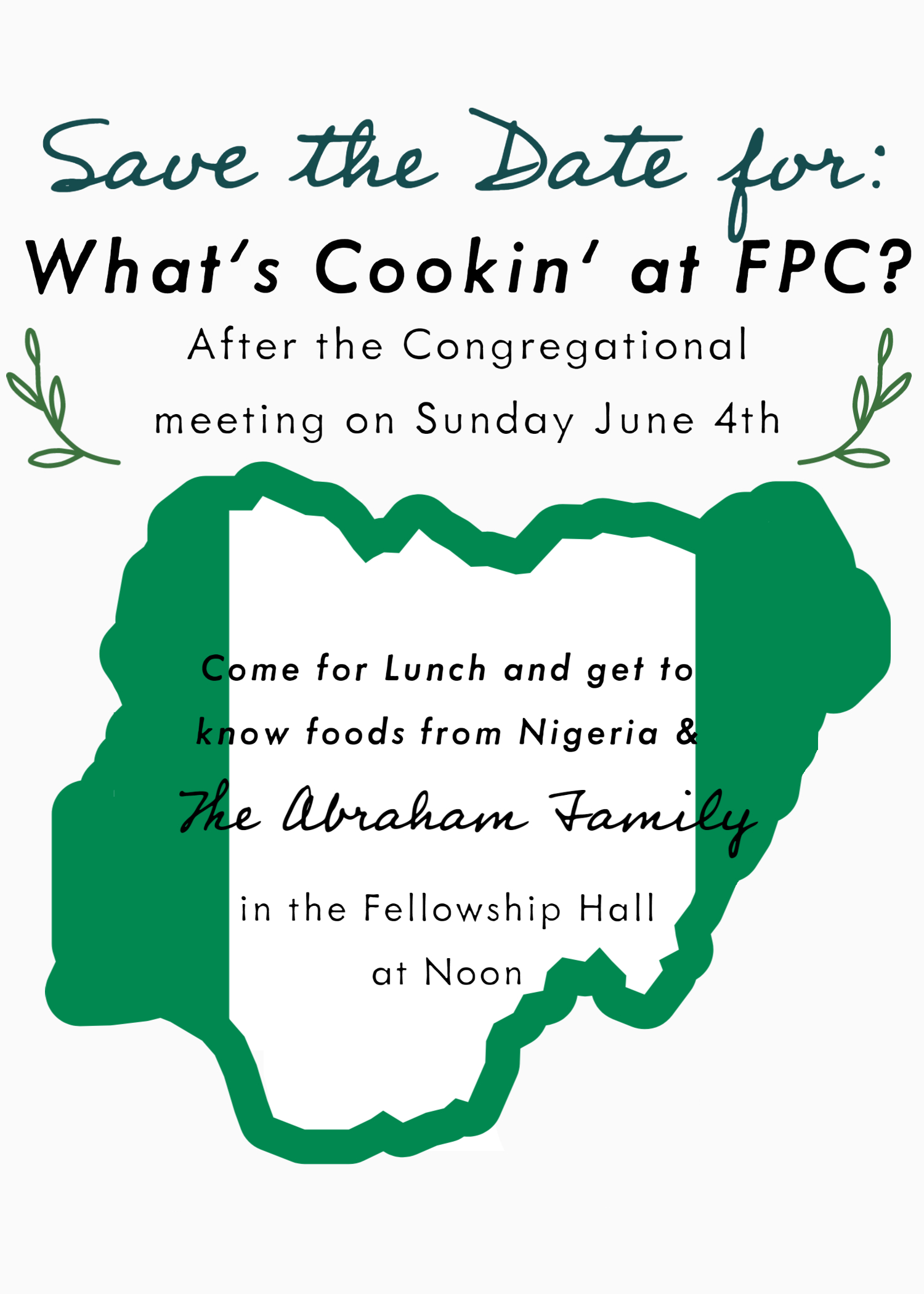 Join us for a Nigerian feast in the Fellowship Hall right after the congregational meeting. Get to know the Abraham family, each other, and hear a description of the foods you can try from Nigeria!
---
Wednesday, June 7 from 11:30AM – 2PM – New Horizons Picnic in the Outdoor Shelter
New Horizons will host an outdoor picnic in the FPC Outdoor picnic shelter on June 7 from 11:30am – 2pm.
If the weather is questionable, then we will move this potluck indoors to the Fellowship Hall.
---
Sunday, June 11 at 4PM – Early Childhood Family Picnic Potluck
All families with a child birth through Kindergarten are invited to join Patricia and MOPS for an Early Childhood Family Picnic Potluck on June 11 @ 4pm. There will be a bounce house, games, and fun for the whole family! Contact Patricia Coley for info: pcoley@myfpc.org
---
Sunday, June 11 at 10AM – Joyful Ministry Singers
Come for Worship and Stay for the Concert!
You will have two opportunities to hear the Joyful Ministry Singers on Sunday, June 11th. This group of twenty-five singers, under the direction of Betsy Flanagan, will help us praise God through song during our morning service at 10:00AM. Immediately following our service, they will perform a 30-minute concert in our Sanctuary as they prepare for their trip to Prague, Vienna and Budapest. We are fortunate to have many familiar faces in this touring choir who will share their talents with our FPC family. Join us on June 11th!
---
Tuesday, June 13 from 6:30PM-7:30PM – Caregivers Group
Calling all Caregivers – New Group meeting at FPC
We are starting a new group for people who are the caregivers–caregivers for anyone, whether it be spouse, child, other family member, or a friend. The loved one doesn't need to be cared for at home, they don't need to be in a certain age group, as all caregivers are welcome in this group. The current "name" for this group is Caregivers Respite.
The purpose of the group is to meet in a safe place, where there is no judgment, to discuss and pray for you as a caregiver and for your loved ones. We won't tell you what you need to do, but we will offer resources for you–and sometimes, just talking about your life as a caregiver, how it affects your outlook on life and your outlook on your faith.
If you would be interested in joining the group meetings, the proposal is to meet twice a month, one meeting for those who would feel better meeting in the evening, and another meeting for those who would feel better meeting on Saturday mornings. Loved ones are welcome to attend with you, we have activity books and colored pencils available to hopefully capture their interest.
We will be meeting in the Chapel. Coffee, tea and ice water will be provided.
If you have questions, or if these dates and times won't work for you, please contact Marcia Chase, marchase@icloud.com or call 849-5683 and leave a message during work hours.
---
Save the Date | More Info to come
---
Wednesday, June 21 from 7-8PM – Student Ministry Fire Pit and Game Night
Incoming 7th-12th Grade students are invited to a Student Ministry Fire Pit and Game Night on Wednesday, June 21 from 7-8pm. Friends welcome!
---
Sunday, July 23 at 1PM – Children's Ministry Hike at Indian Lake
Meet in the parking lot. Text Christa if you have a question on weather or can't find it on the day of: 608-208-3265
---
Friday, August 25 at 6PM – Children's Ministry Summer Fun Night!
Summer Family Fire Pit, Outdoor Movie and for those who desire – a Campout at FPC! Bring your own dinner to cook over the fire at 6pm (like Hotdogs!) and we'll provide the s'mores. The movie will start at 7pm, and for those who would like to camp, please RSVP to Christa: cschmeelk@myfpc.org– and she'll get you the details.
---
Friday, October 20 – Sunday, October 22 – FPC Marriage Retreat
Pastor Glen and his wife, Christine, will lead this event at the Green Lake Retreat Center. Cost is $199 per couple for 4 meals and 2 nights' lodging. Contact Pastor Glen or Christa Schmeelk for more information.
---
---
Back to the top
---
Opportunities to Serve
---
---
---
Stephen Ministry at FPC: Providing God's Care to Hurting People
What is this ministry about?
Extensively trained and supervised Stephen Minister Caregivers provide high-quality, one-on-one confidential Christian care to anyone in need. They provide weekly visits and ongoing support as long as the care receiver needs. Should the care receiver have needs that are beyond the scope of a Stephen Minister Caregiver, they are referred to professional caregivers.
What kind of care is offered from a Stephen Minister?
CRISIS CARE – For people experiencing change(s) that significantly challenge their ability to cope.
FOLLOW-UP CARE – After the crisis event.
CHRONIC CARE – For a person whose situation is unlikely to change.
PREVENTIVE CARE – Providing care before a crisis occurs.
SUPPORTIVE CARE – Care for the caregiver.
How can I find out more about this ministry?
Call the church office at 608-949-9445, or reach out to a pastor or deacon. Stephen Minister Caregivers don't replace the care of pastors and deacons. They carry it a step further.

Doneta Chorney
608-345-1196

Tryg Knutson
608-622-9539

Jill Umlauf
715-360-5962
---
Want to receive an email notification when the weekly Connector is updated? Sign up here!
---
Connect with the Connector!
In an effort to streamline the process for submitting requests for event announcements in the Connector or spoken during the worship service, Communications has developed this easy-to-use online form to share all of your important information.
Click the link below to check out the form and if you have any feedback or questions, please send an email to communications@myfpc.org.
The Connector is available in print at the Connection Corner in the Lobby for those who would like a printed copy.
The Connector comes out at 4 PM every Friday. The deadline for submissions is noon, the Wednesday prior.