Jump to this week's announcements!
Light Team Collects Donations for Waunakee Food Pantry
The Light Team will be donating food and supplies to the Waunakee Food Pantry during the Lenten season. We ask the congregation to participate in this by donating non-perishable and unexpired food items, along with hygiene and cleaning products to the grocery basket in the south education entrance area. Some of the current needs at the pantry are: sloppy joe mix, granola bars, ketchup, apple sauce, and laundry detergent. Let's all think about others during this Easter season and give to those in need. Through our love of Christ, we serve one another.
The Light Team is now meeting. Join us on Mondays from 1-2 pm in the Gathering Place.
---
This weekend, the much-enjoyed series of faith-story interviews gets flipped around when Pastor Kirk sits in the interviewee seat! Several have asked to hear Pastor Kirk talk about his own faith journey before retiring this summer. Elder Alan Roberts has volunteered to take on the interviewer's job and ask Pastor Kirk a list of questions. (He's even researched some questions with Pastor Kirk's wife!) You won't want to miss this chance to learn about your favorite Senior Pastor at FPC!
---

THIS Sunday, March 6 head down to Fellowship Hall between services to enjoy coffee, donuts, and some fellowship with your FPC family.
---

The Joyful Noise will be playing at both services THIS Sunday, March 6. Diane Robinson, the wife of Director Sam Robinson, will be singing in the services as well. Sam hopes that folks will see that music is still alive at FPC!
---
New Gift (and Wish List Item) to
Fight Inflation Impact for FPC Staff
The 2022 FPC Ministry Plan calls for no increases to staff wages and salaries (though the Plan does absorb a significant increase in staff benefit costs). Staff has also picked up some added responsibilities in the wake of recent position eliminations. The freeze on base compensation and realignment of duties were necessary to craft a responsible Ministry Plan, but Session recognized that two years without wage increases in this economic environment may cause more stress on the FPC team.
At its February meeting the FPC Session accepted a $3,000 gift from Charlotte Riddle to fund a one-time 2022 "Inflation Fighter" payment to FPC staff. In the spirit of Charlotte's gift, Session also added an item to its 2022 Wish List which encourages further giving to this cause. Donations to this effort shall be accumulated until late May. In June the cumulative contributions to this effort shall be distributed to the FPC staff spending a full year 2022 with us. If you would like to add to Charlotte's gift please contact Sue Gade in the church office.
Session thanks Charlotte for this gift and her concern for the FPC team.
---
The Baptism of Remi Kay and Wren Lea Alf
Remi Kay Alf and Wren Lea Alf, twin girls born November 23, 2021 to parents Cody & Mandy Alf, were baptized last weekend in a private chapel service. Proud grandparents are Bernie & Sheryll Gehrmann.
---
Volunteer for the Easter Trail
On Saturday, April 16 from 11 am – Noon Children's Ministry is hosting a walk-through experience of the Easter story. To make this event a success, your help is needed! Below you'll find links to the Amazon Wish List for supplies as well as a link to sign up to be a volunteer.
---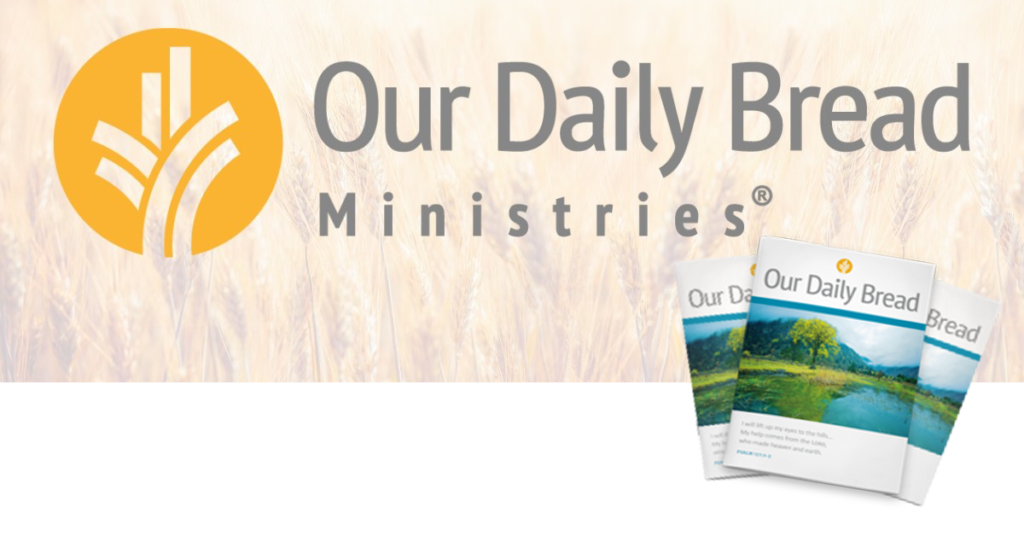 Get your Daily Bread!
Now available! The large print Daily Bread, as well as the regular-sized Daily Bread for March/April/May, for April/May/June, can be picked up outside in the tote by the front door, are ready for pick up outside in the tote by the front door, and also inside by the front door and south door in the education wing. Large print versions will be available soon.
WEEKLY ANNOUNCEMENTS | March 6, 2022
On March 20 & 27 our children's ministry teachers will enjoy time off to spend Sunday with their families. We'll be back to our regular schedule on April 3
Connect with the Connector!
In an effort to streamline the process for submitting requests for event announcements in the Connector or spoken during the worship service, Communications has developed this easy-to-use online form to share all of your important information.
Click the link below to check out the form and if you have any feedback or questions, please send an email to communications@myfpc.org. Thanks!
Looking for Families to Greet and Usher on Sundays!
This is a fun and easy way to serve and connect deeper with your church family. When you sign up, our Worship Elder, Erik Cushman, will contact you with directions and answer any questions you might have. Sign up for whatever Sunday fits in your schedule:
THIS SUNDAY! The Last Days of Jesus
6-week Lenten Bible Study
Join us in the Conference Room between services for this adult Bible Study beginning next Sunday, March 6 thru Palm Sunday.
Stop at the Lent table in the Lobby this Sunday:
Pick up a free devotional book for adults and a Lent countdown sticker sheet for kids and families.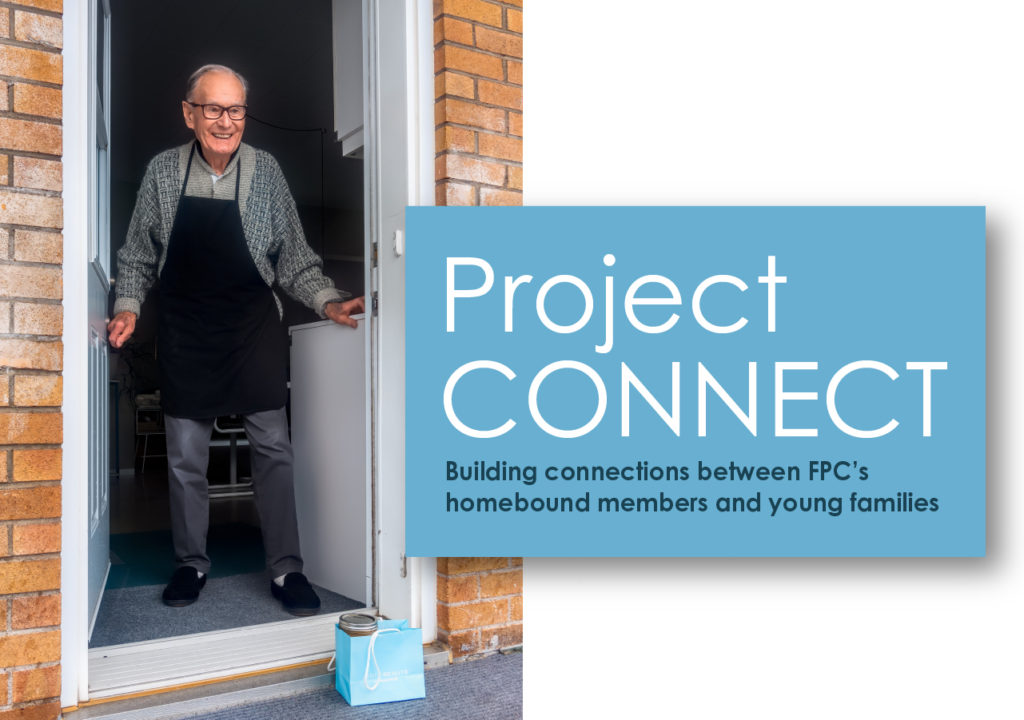 Project Connect
During Lent, you can be matched with another family or individual in our church that might need some TLC. You can send cards, drop off a care basket, pray for them – whatever might help them feel loved, cared for, and connected deeper to their family of faith. Email Christa Schmeelk, Director of Family Ministry, for more information or to let us know that your family is interested in participating in Project Connect during March and April.
40 Bags in 40 Days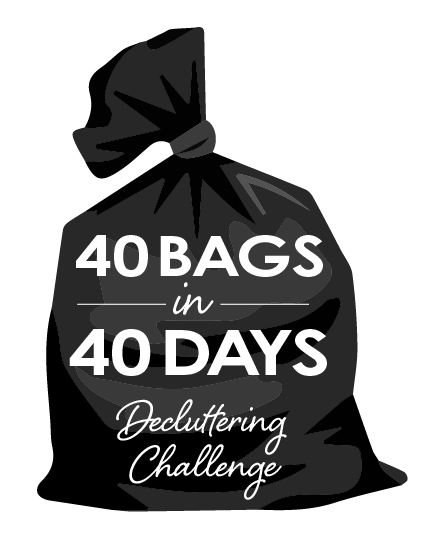 This is a forty-day period (coinciding with the 40 days of Lent) where you go through your home and declutter one area or one "bag" a day. This year, the 40 Bags in 40 Days™ Challenge starts on March 2 and finishes on April 16 (with Sundays off.) During Lent people often talk about giving up something. This Challenge allows us to take away the clutter from our homes and simplify our lives. Living with less stuff and excess leaves more room for Jesus in our hearts and minds.
If you're interested in participating, email Christa Schmeelk, Director of Family Ministry.
PreK/K Bible Presentation
Sunday, March 13
If your child has not received a Jesus Story Book Bible and they will be graduating from 4k this June (or maybe your child is new and they are under age 7), we'd love for your child to receive an age-appropriate Bible this year! Send an email to Christa Schmeelk, Director of Family Ministry.
FPC's next blood drive is on Friday, March 18 from noon to 5 pm. Click here to make an appointment and then add it to your calendar.

FPC is looking for someone to help in the nursery. We have one person ready to help, but we need two people to run the nursery. If interested, please contact the church office.
Stephen Ministry at FPC: Providing God's Care to Hurting People
What is this ministry about?
Extensively trained and supervised Stephen Minister Caregivers provide high-quality, one-on-one confidential Christian care to anyone in need. They provide weekly visits and ongoing support as long as the care receiver needs. Should the care receiver have needs that are beyond the scope of a Stephen Minister Caregiver, they are referred to professional caregivers.
What kind of care is offered from a Stephen Minister?
CRISIS CARE – For people experiencing change(s) that significantly challenge their ability to cope.
FOLLOW-UP CARE – After the crisis event.
CHRONIC CARE – For a person whose situation is unlikely to change.
PREVENTIVE CARE – Providing care before a crisis occurs.
SUPPORTIVE CARE – Care for the caregiver.
How can I find out more about this ministry?
Call the church office at 608-949-9445, or reach out to a pastor or deacon. Stephen Minister Caregivers don't replace the care of pastors and deacons. They carry it a step further.
---
Want to receive an email notification when the weekly Connector is updated? Sign up here!