Jump to this week's announcements!
A video for Lent
---
Missed last week's service? You can watch the recording here.
---
Volunteer for the Easter Trail
On Saturday, April 16 from 11 am – Noon Children's Ministry is hosting a walk-through experience of the Easter story. To make this event a success, your help is needed! Below you'll find links to the Amazon Wish List for supplies as well as a link to sign up to be a volunteer.
---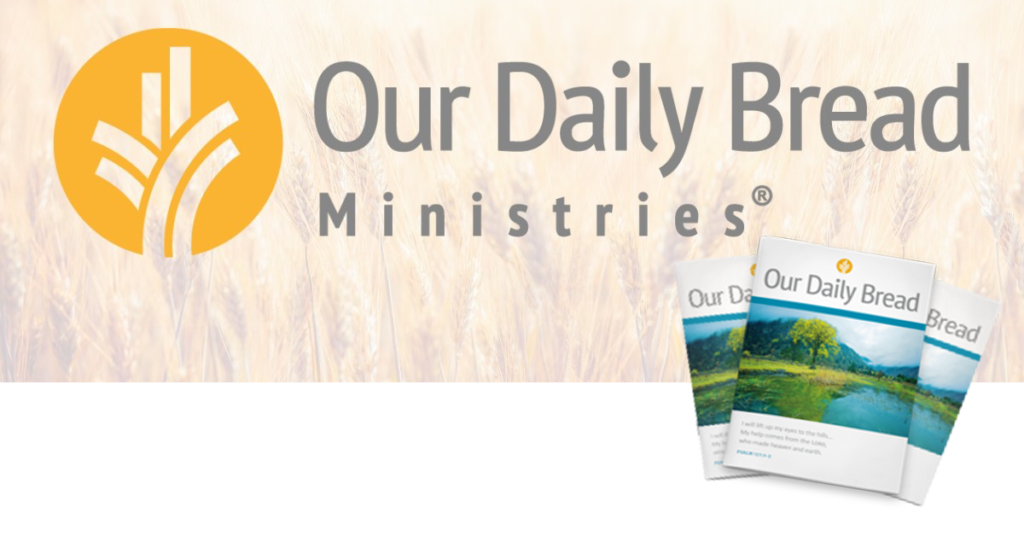 Get your Daily Bread!
The large print Daily Bread, as well as the regular-sized Daily Bread for March/April/May, for April/May/June, can be picked up outside in the tote by the front door, and also inside by the front door and south door in the education wing.
WEEKLY ANNOUNCEMENTS | March 20, 2022
Looking for Families to Greet and Usher on Sundays!
This is a fun and easy way to serve and connect deeper with your church family. When you sign up, our Worship Elder, Erik Cushman, will contact you with directions and answer any questions you might have. Sign up for whatever Sunday fits in your schedule:
Connect with the Connector!
In an effort to streamline the process for submitting requests for event announcements in the Connector or spoken during the worship service, Communications has developed this easy-to-use online form to share all of your important information.
Click the link below to check out the form and if you have any feedback or questions, please send an email to communications@myfpc.org. Thanks!
THIS SUNDAY!
On March 20 & 27 our children's ministry teachers and volunteers will enjoy time off to spend Sunday with their families. We'll be back to our regular schedule on April 3.
New Baby! Anna Alice Halweg
Congratulations to Kyle and Rene Halweg on their new daughter, Anna Alice born March 1, 2022. God's blessings on this family!
Fellowship Breakfast
Sunday, April 3 | Between services
Join us downstairs in Fellowship Hall in between services on Sunday, April 3 for parfaits, croissants, and fellowship! Interesting in helping out? Please sign up for a time slot in the link below.
Join the Choir
A member of the FPC family, Sam Shugar, has been kind enough to volunteer to direct the adult choir. Sam previously served as Director of Music and Choir at the Church of the Pines in Minocqua and Community Presbyterian Church in Lac du Flambeau. If singing is your passion and good music your pleasure, reach out to Sam and let him know you are interested. Perfection is not required. We aspire to be ready to sing together in time for Easter Sunday.
Collecting food and supply items for Waunakee Food Pantry
The Light Team requests your help to fill the grocery cart for the Waunakee Food Pantry. This Lenten mission will help those with urgent needs in our area. The top items most needed are:
Strawberry Jelly
Applesauce
Ketchup
Sloppy Joe (canned)
Mayo
Salsa
Snack Items (Crackers/Snack pudding/nuts, etc.)
Instant White Rice
Diapers Size 5, 6, 7
Vegetable Oil

FPC is looking for someone to help in the nursery. We have one person ready to help, but we need two people to run the nursery. If interested, please contact the church office.
Stephen Ministry at FPC: Providing God's Care to Hurting People
What is this ministry about?
Extensively trained and supervised Stephen Minister Caregivers provide high-quality, one-on-one confidential Christian care to anyone in need. They provide weekly visits and ongoing support as long as the care receiver needs. Should the care receiver have needs that are beyond the scope of a Stephen Minister Caregiver, they are referred to professional caregivers.
What kind of care is offered from a Stephen Minister?
CRISIS CARE – For people experiencing change(s) that significantly challenge their ability to cope.
FOLLOW-UP CARE – After the crisis event.
CHRONIC CARE – For a person whose situation is unlikely to change.
PREVENTIVE CARE – Providing care before a crisis occurs.
SUPPORTIVE CARE – Care for the caregiver.
How can I find out more about this ministry?
Call the church office at 608-949-9445, or reach out to a pastor or deacon. Stephen Minister Caregivers don't replace the care of pastors and deacons. They carry it a step further.
---
Want to receive an email notification when the weekly Connector is updated? Sign up here!