Jump to this week's announcements!
A note from Pastor Kirk: Taking notice of God's Spirit at Work
Yowza!
Church Members and Friends,
I believe part of our job is to "notice."
I believe we should stop and take notice when we see or feel God's Spirit at work. So I'm taking a moment to call your attention to God's Spirit at work in so many wonderful ways recently in the life and work of FPC.
This past Sunday's worship—at both services—was joyful, enthusiastic, Spirit-filled. We felt it. It was exciting! SO many faces we had not seen in such a long time! We rejoiced to see people we had talked to—either by phone or by Zoom—but not seen since the start of the pandemic. What was it about this past Sunday that brought so many back to church? The lifting of the mask order by Dane County Health? Was it the loosening of COVID restrictions? Was it the warm weather? Or was it the Spirit of God at work?
It was so great to see so many smiles again!
I felt God's Spirit at work in church as I watched people coming forward, rising up out of the pews, taking communion again at the front of the church, approaching the Cross of the Savior who died for them. No one told me they missed the little sterile communion packets. People communed joyfully—sharing smiles with each other. Erik Cushman, our new Worship Elder, did a terrific job setting things up in a new way that kept folks feeling safe. There was even a purple tablecloth to drape the table to remind us of our Lenten journey toward Easter and Christ's resurrection.
I saw God's Spirit at work as I saw a "Joyful Noise" group of volunteers with their instruments with at least as many—and looked like more—folks playing and making a joyful noise to the Lord than I've ever seen at the front of the church before. Supporting such energetic hymn singing!
I could feel the Spirit of God at work as I listened to Joyful Noise Director, Sam Robinson, announce to the congregation an effort now underway to put together a choir for Easter Sunday, and the fact that we have new church member—with experience!—who has volunteered to lead it!
I could see the Spirit at work this past Sunday when I went downstairs between services to the special "in-between services" breakfast in the fellowship hall. People were sharing fellowship at every table. Talking and laughing and spending time together. What a great "problem" the Fellowship Committee encountered – running out of coffee and donuts! We even ran out of bulletins! Those are the kinds of problems we love to have.
I felt the Spirit of God at work as folks welcomed the return of the offering plates as they moved through the pews, as people hugged one another and greeted each other after church in the narthex.
And to top it off, I definitely saw God's Spirit at work when I spoke to Confirmation Leaders Ezrah and Christa this past Monday and discovered our prayers in church for God's blessings on the Confirmation Retreat were answered abundantly. Christa told me, "The retreat was more than a 10! The students were honest, and vulnerable, and deep. We all connected together and with God. It was such a blessing!" Ezrah agreed and said, "Right on!"
Friends, God has been at work in some exciting ways at FPC in recent days. Jesus said, "The winds of the Spirit blow wherever they will. You will hear but you will not know where they come from."
We may not know for sure what is making all of this happen, or what exactly God is up to. But, as your Pastor, I'll say that when we see God at work, we should at least notice! And give thanks.
And in a quiet moment, whisper this prayer: "Praise God from whom all blessings flow."
Grateful to be your Pastor,
Pastor Kirk
---
Missed last week's service? You can watch the recording here.
---
Meaningful Confirmation Retreat
According to Ezrah Schmeelk, Director of Student Ministry, "Our group had a wonderful time at the Confirmation retreat! The time together was filled with laughter, delicious food, and a time of deep connections with God and each other."
---
Video Devotional: What's in a Name, Israel?
Rev. Jeff Quinto, FPC member and Executive Director of The Bethel Series, shares a devotion on the change of Jacob's name to Israel. What's that about? What's in the name Israel, and why is it important? This episode of Scriptures for Life investigates the name Israel and looks at what it means for our faith.
---

A Requst from the Worship Elder: Usher and Communion Volunteers Needed
Erik Cushman, FPC's Worship Elder, is asking for volunteers to hand out bulletins and serve as ushers during the First Service this Sunday. If you like meeting new people, this is a great opportunity. Erik is hoping that families would volunteer to serve together noting that "It's a great way for young students to do some tasks they might not normally do." He promises that no one is graded on their performance, so do not hesitate to get involved! Erik will meet with the volunteers before the service for the very simple training.
Erik is also in need of volunteers to help set up communion once a month. Prior to communion Sunday, the worship elder coordinates the purchase of the bread and grape juice to be used in the service and brings them to the church on the Friday before Communion Sunday. Before the services, volunteers prepare the elements and then provide clean-up after each service. The total time involved would be 1-2 hours. Erik describes the act of preparation of the communion elements to be a very spiritual and peaceful activity where you can reflect on the meaning of elements and participate in communion as a congregation. Erik hopes to have enough volunteers to allow each group or family to handle communion once or twice a year.
If you are interested, sign up at the link below or send Erik a text at 608-212-7289.
---
Volunteer for the Easter Trail
On Saturday, April 16 from 11 am – Noon Children's Ministry is hosting a walk-through experience of the Easter story. To make this event a success, your help is needed! Below you'll find links to the Amazon Wish List for supplies as well as a link to sign up to be a volunteer.
---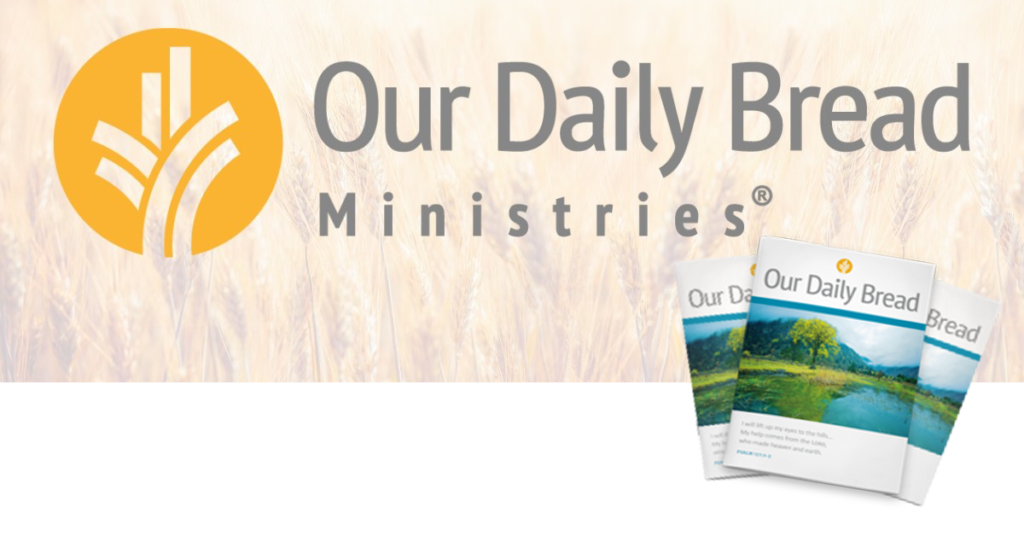 Get your Daily Bread!
The large print Daily Bread, as well as the regular-sized Daily Bread for March/April/May, for April/May/June, can be picked up outside in the tote by the front door, and also inside by the front door and south door in the education wing.
WEEKLY ANNOUNCEMENTS | March 13, 2022
Looking for Families to Greet and Usher on Sundays!
This is a fun and easy way to serve and connect deeper with your church family. When you sign up, our Worship Elder, Erik Cushman, will contact you with directions and answer any questions you might have. Sign up for whatever Sunday fits in your schedule:
Connect with the Connector!
In an effort to streamline the process for submitting requests for event announcements in the Connector or spoken during the worship service, Communications has developed this easy-to-use online form to share all of your important information.
Click the link below to check out the form and if you have any feedback or questions, please send an email to communications@myfpc.org. Thanks!
BEGINNING NEXT SUNDAY!
On March 20 & 27 our children's ministry teachers and volunteers will enjoy time off to spend Sunday with their families. We'll be back to our regular schedule on April 3.
Join the Choir
Last Sunday, it was announced that the adult choir would be meeting again. A member of the FPC family, Sam Shugar, has been kind enough to volunteer to direct the choir. Sam previously served as Director of Music and Choir at the Church of the Pines in Minocqua and Community Presbyterian Church in Lac du Flambeau. If singing is your passion and good music your pleasure, reach out to Sam and let him know you are interested. Perfection is not required. We aspire to be ready to sing together in time for Easter Sunday.
Ministry Mission Trip Info Night
Wednesday, March 16 | 7pm
All current students grade 8 through 12 – including graduates – are invited to go to Milwaukee this summer! Parents and students, come find out more on Wednesday.
Collecting food and supply items for Waunakee Food Pantry
The Light Team requests your help to fill the grocery cart for the Waunakee Food Pantry. This Lenten mission will help those with urgent needs in our area. The top items most needed are:
Strawberry Jelly
Applesauce
Ketchup
Sloppy Joe (canned)
Mayo
Salsa
Snack Items (Crackers/Snack pudding/nuts, etc.)
Instant White Rice
Diapers Size 5, 6, 7
Vegetable Oil

FPC is looking for someone to help in the nursery. We have one person ready to help, but we need two people to run the nursery. If interested, please contact the church office.
Stephen Ministry at FPC: Providing God's Care to Hurting People
What is this ministry about?
Extensively trained and supervised Stephen Minister Caregivers provide high-quality, one-on-one confidential Christian care to anyone in need. They provide weekly visits and ongoing support as long as the care receiver needs. Should the care receiver have needs that are beyond the scope of a Stephen Minister Caregiver, they are referred to professional caregivers.
What kind of care is offered from a Stephen Minister?
CRISIS CARE – For people experiencing change(s) that significantly challenge their ability to cope.
FOLLOW-UP CARE – After the crisis event.
CHRONIC CARE – For a person whose situation is unlikely to change.
PREVENTIVE CARE – Providing care before a crisis occurs.
SUPPORTIVE CARE – Care for the caregiver.
How can I find out more about this ministry?
Call the church office at 608-949-9445, or reach out to a pastor or deacon. Stephen Minister Caregivers don't replace the care of pastors and deacons. They carry it a step further.
---
Want to receive an email notification when the weekly Connector is updated? Sign up here!