Jump to this week's announcements!
Image: The Missing Man Table
For our Memorial Day Service last Sunday, the chosen bulletin image was a scene of the Missing Man Table. Peg Jones, a member of our congregation, pointed out what the image was and shared its meaning.
Each item on the Missing Man Table represents the emotions and feelings reserved for servicemen and women who did not come home. The ceremony symbolizes that they are with us, here in spirit. All Americans should never forget the brave men and women who answered our nation's call to serve and fought for our freedom with honor.
The symbolism of the Missing Man Table:
The table is round, to show our everlasting concern for our missing men.
The cloth is white, symbolizing the purity of their motives when answering the call to serve.
The single red rose displayed in a vase, reminds us of the lives of these Americans and their loved ones and friends who keep the faith while seeking answers.
The red ribbon symbolizes our continued determination to account for our missing.
A slice of lemon reminds us of their bitter fate; captured and missing in a foreign land.
A pinch of salt symbolizes the tears of our missing them and their families who long for answers after decades of uncertainty.
The lighted candle reflects our hope for their return, alive or dead.
The Bible represents the strength gained through faith to sustain us and those lost from our country, founded as one nation under God.
The glass is inverted, symbolizing their inability to share a toast.
The chair is empty, the seat remains unclaimed at the table.
Last Sunday was Pastor Kirk's last Memorial Day Service at FPC. Kirk's father, Dr. John Morledge, wore his original Air Force uniform from the Korean War to lay the memorial wreath.
---

---
Video Devotional: The Audience of One
In this video devotion, Rev. Jeff Quinto, FPC member and Executive Director of The Bethel Series shares a story about showing Christ's love in a bold, uninhibited and clear way that would please the audience of one, God above. Watch "The Audience of One" and see what happened and how we should be doing the same thing.
---
Potluck and BBQ
Sunday, June 26 | 11:30-2:30 pm
Celebrate Pastor Kirk's career and time as FPC's pastor!
Members and friends of FPC, you–and your appetite–are invited to a BBQ and potluck celebration of Pastor Kirk! Come join the festivities, enjoy good company, and help us eat an abundance of smoked BBQ and a variety of salads, side dishes, and desserts.
There is now an opportunity for you to sign up to help! You can donate money for the meat on the grill, or signup to bring your favorite side dish, salad, or dessert. Not a cook? We also need volunteers to set up before the event, manage the tables during the event, and round out the clean–up crew afterward. Use the link below to indicate how you can help.
If you haven't yet, use the button below to tell us how many people plan to attend. Your RSVP helps plan the right amount of food!
---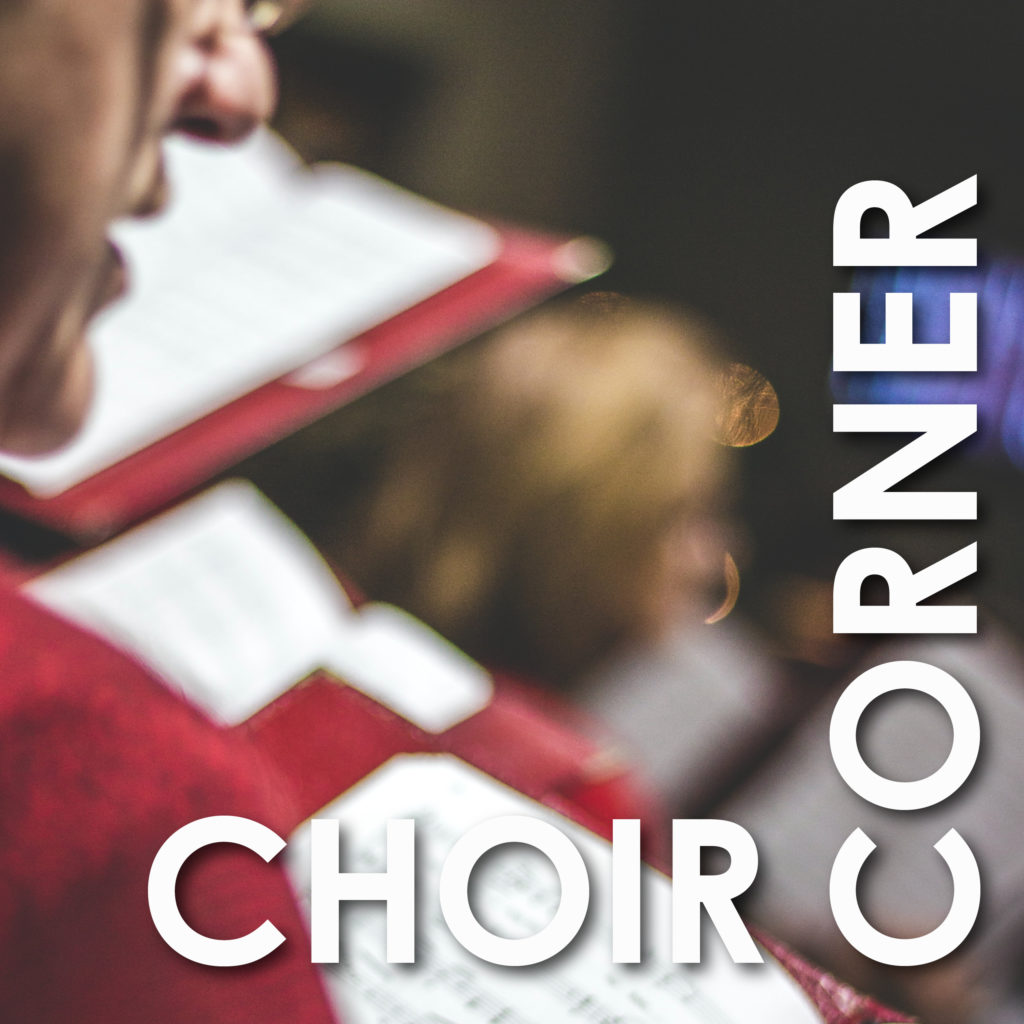 Choir Corner
Volume 1, Issue 3
Sam Shugar, FPC Chancel Choir Director, pro tem
Well, my last issue of the Choir Corner (issue 2) was to have been the last until our resumption in the fall. But a few circumstances have arisen that need attention before summer furlough begins. First, it is imperative that choir members turn in all music. If you are holding music in a folder or at home, please return your copies to my mailbox in the reception office. Each piece of music is numbered, and we keep a record of missing copies. They are expensive to replace so please search your files and return any copies to my mailbox in order that they may be filed in the library and available for future use. Missing numbered copies are shown below:
Without His Cross 4, 15, 24, 25
The Lord Bless You and Keep You 2, 5, 8, 19, 33
Jesus Died 4, 24, 25
Go Now In Peace 3, 6, 41, 42
Closing Prayer 1, 3, 5, 14
No Greater Gift 24
I Am the Lord… 1, 5, 26, 27
Calvary's Love 5, 24
Glorious Easter… 8, 24, 29
A Choral Blessing 1, 26
As important as this issue is, it does not diminish the luster that this choir has brought to our worship services. While I completely agree with this statement, my agreement is not the basis for its utterance. I agree with the many congratulatory comments to which I was subjected after the FPC Chancel Choir's presentations at our worship opportunities that form this assessment. The statements have been sweetened quite a bit as I have received them from our clergy and church staff as well. While it is I who serves as the conduit for these accolades it is you, every active member of our wonderful choir who is the deserving recipients of the praise. I am so proud of what you bring to rehearsals and to presentations that I check for popped vest buttons after each service. So relax and cogitate over the furlough as to ways to continue with our rebuilding process this fall. We can be better and we will be better with your continued dedication to this worthwhile project.
Special Music in Worship
June 5 Brooksy Skoug–Piano
Diane Robinson–Vocal
June 12 Brooksy Skoug–Piano
Katie Stoik–Vocal
June 19 Brett & Jason Cable-Guitar, Violin, Vocals
June 26 Kenneth Pope –Vocal,
Choir &Joyful Noise
---
WEEKLY ANNOUNCEMENTS | June 5, 2022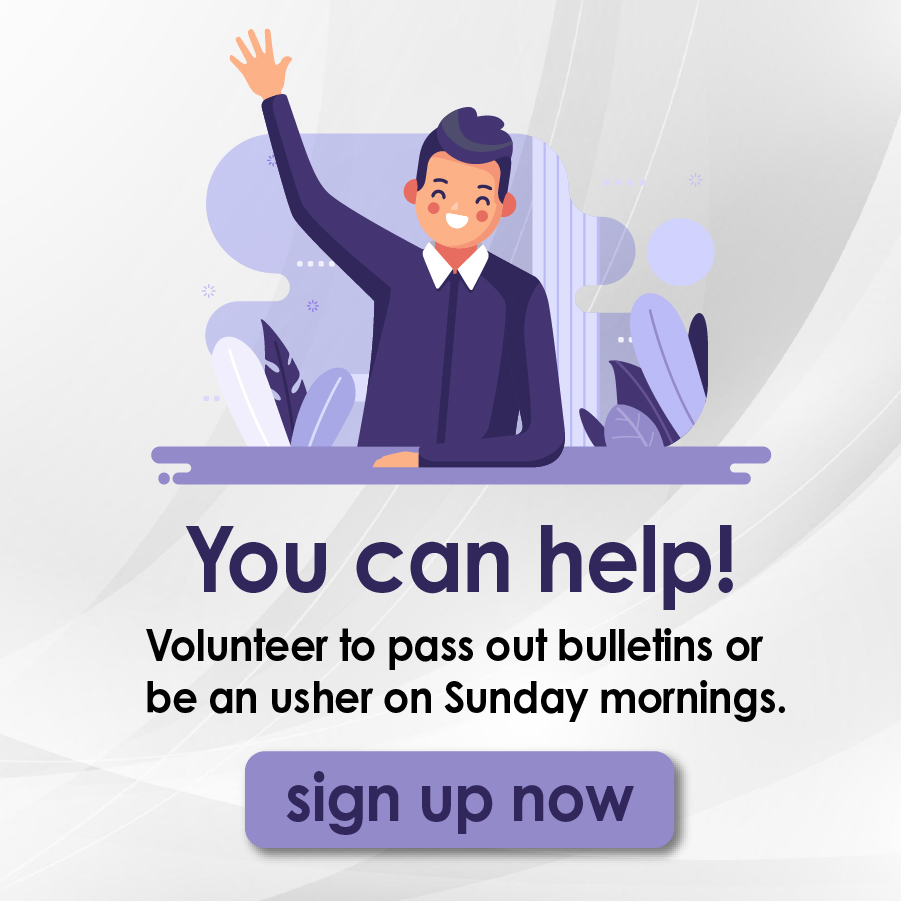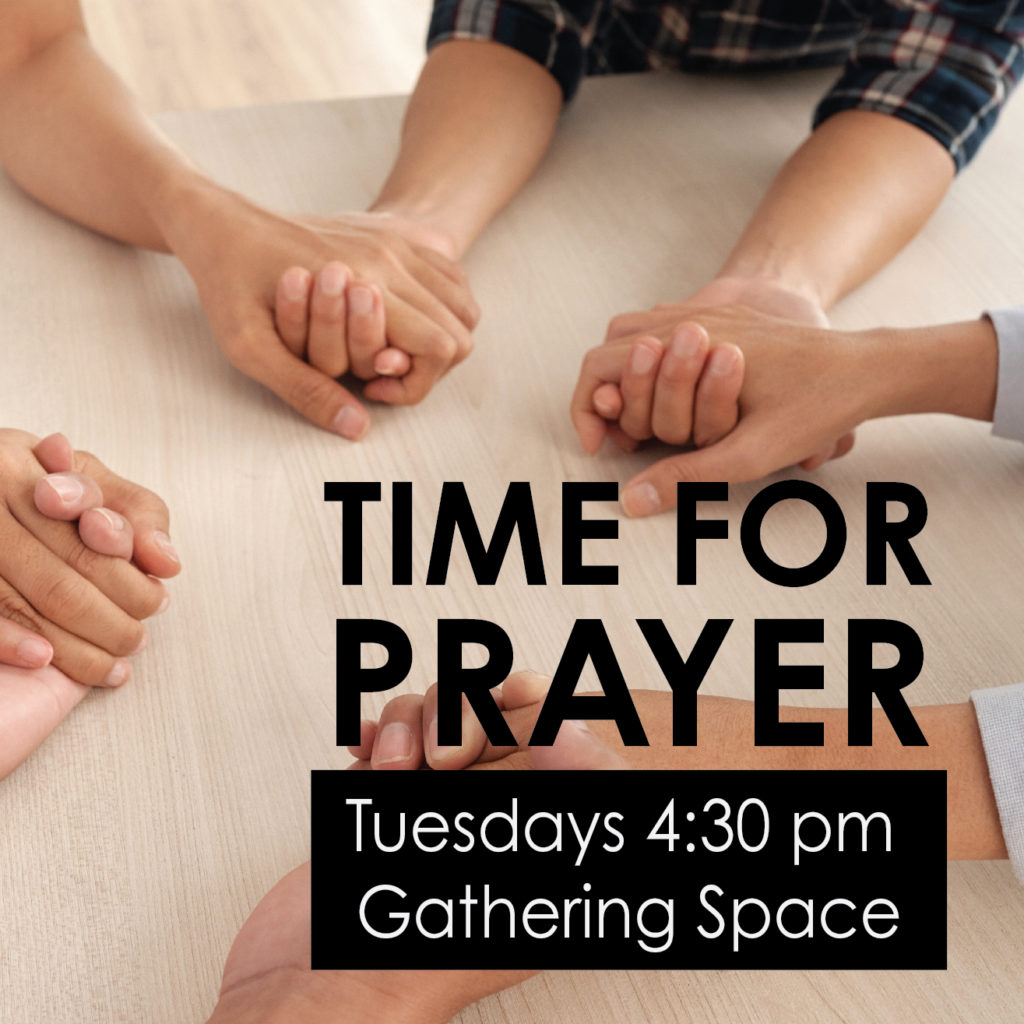 Connect with the Connector!
In an effort to streamline the process for submitting requests for event announcements in the Connector or spoken during the worship service, Communications has developed this easy-to-use online form to share all of your important information.
Click the link below to check out the form and if you have any feedback or questions, please send an email to communications@myfpc.org. Thanks!
Instructor Training for Bethel Bible Series
The summer Bethel Bible Series training seminar will be July 13-16, 2022, for the Old Testament and July 18-21, 2022, for the New Testament. FPC will cover the cost for any congregation member that is interested in the instructor training. For more information contact Elder Scott Legwald.
Upcoming Volunteer Opportunities for Students
Grade 5 through High School:
We need Crew leaders for VBS this year where you will help guide the children around to different stations during VBS. Sign up this Sunday in the Lobby!
We are also looking for volunteers to assist with a BINGO ice cream social at the Oakwood Village Prairie Ridge Senior Living Community–on June 5th 1:00 to 3:00 PM. RSVP to Christa or Ezrah Schmeelk–as soon as you can!
VBS Needs YOU!
June 12-14 | 5:30-7:30pm
Join the VBS Monumental Volunteer team! We need the help of the entire congregation! Adult volunteers, click on the link below to sign up for everything from hall monitors to playing games with kids, to buying glue sticks and helping set up. Also, we need Crew leaders this year! If you are in grades 5-12, you can help guide the children around to their stations. Use the links below to sign up, or find the volunteer table in the lobby this weekend!
Stephen Ministry at FPC: Providing God's Care to Hurting People
What is this ministry about?
Extensively trained and supervised Stephen Minister Caregivers provide high-quality, one-on-one confidential Christian care to anyone in need. They provide weekly visits and ongoing support as long as the care receiver needs. Should the care receiver have needs that are beyond the scope of a Stephen Minister Caregiver, they are referred to professional caregivers.
What kind of care is offered from a Stephen Minister?
CRISIS CARE – For people experiencing change(s) that significantly challenge their ability to cope.
FOLLOW-UP CARE – After the crisis event.
CHRONIC CARE – For a person whose situation is unlikely to change.
PREVENTIVE CARE – Providing care before a crisis occurs.
SUPPORTIVE CARE – Care for the caregiver.
How can I find out more about this ministry?
Call the church office at 608-949-9445, or reach out to a pastor or deacon. Stephen Minister Caregivers don't replace the care of pastors and deacons. They carry it a step further.
---
Want to receive an email notification when the weekly Connector is updated? Sign up here!