Jump to this week's announcements!
This Sunday June 26: Pastor Kirk's last Sunday in pulpit
Sunday

Service from 9:30-10:45, followed by a short break, BBQ and Potluck on the church lawn from 11:30-2:30

.
Unless you've been a long-time member of FPC, you may not know some of the following facts regarding Pastor Kirk's long and illustrious life story. Although he has spent much of his time and energy watching over his flock on Highway County Q in Waunakee, he has been busy in other ways too.
Did you know, for example, that Kirk:
Graduated as Valedictorian of his high school class at Madison Memorial High School.
Served as Captain of the high school varsity football team while senior class President.
Came to know Christ during a meaningful Bible study led by his football coach.
Dated his wife, Faith, while in high school.
Graduated Summa Cum Laude in history at Northwestern University.
Was chosen as a Phi Beta Kappa recipient, a most distinguished honor.
Graduated Magna Cum Laude with a Master of Divinity degree from Princeton Seminary.
Worked with street kids and runaways while serving a church in New York City.
Directed youth and college programs at the American Church in London, England.
Served as Assistant Pastor at First Presbyterian Church in Germantown in Philadelphia and also as Head of Staff there.
Came to FPC Waunakee in 1991 when it was the "little white church on Fish Street." He helped lead the church's growth over the next 32 years, as membership grew to the point that a new facility was needed, staff were added, and programs grew.
Reconnected with Faith, whom he then married at the very first wedding in our current building. They also had a traditional Greek ceremony on the banks of the Aegean Sea.
Welcomed sons Steven and Walker into their family, both of whom are now adults; Steven married Julie, and they have two adorable daughters, Penelope and Lydia.
Served many years as U.S. Navy Reserve Chaplain, twice being called overseas—once immediately following 9/11 and another time as Command Chaplain for the U.S. Navy Hospital Ship Mercy in its trek around the Pacific Rim. Kirk considered his role in the Navy that of shepherd to the world's largest youth group. He retired honorably with the rank of Commander.
Gave a number of keynote speeches at national conferences of seminarians and missionaries.
Co-authored (with R.S. Armstrong) the book Help, I'm a Pastor.
Received awards for pastoral and community leadership.
Served as President and helped revive the Presbyterian Student Center Foundation at the UW-Madison.
We will miss Pastor Kirk but enthusiastically offer him all our best wishes for an invigorating retirement as he seeks God's will for the next steps in his career. God bless you, Pastor Kirk.
---
---
---
OUTREACH FOR WORLD HOPE SAYS, 'THANKS, PASTOR KIRK AND FPC!'
For the past 13 years, Outreach for World Hope has had the privilege and honor of serving alongside First Presbyterian Church, thanks to Pastor Kirk's heart for mission and the partnership he helped to establish in preparation for the first FPC mission trip to Guatemala in 2009. His vision and leadership and his commitment to the Great Commission and the plight of the needy paved the way for hundreds of FPC travelers to experience and share God's love in one of the neediest places on earth.
The impact they (and all of you at FPC!) have made for Guatemala, on those in great need, and the impact the trips have had on each traveler, is immeasurable.
When Pastor Kirk first entrusted us with eager and servant-hearted members of his flock, our ministry was only four years old. We were learning and growing and facing the challenges of language barriers, establishing ourselves in a foreign country, and working with very limited resources in the face of enormous need. Isaiah 9:13 says "For I am the Lord your God who takes hold of your right hand and says to you, do not fear; I will help you." We believe that Pastor Kirk and FPC took hold of our hands as that help, sent directly from God to walk alongside us all these years.
We wish we could quantify the number of children in need who have been sponsored by FPC over these years, the truckloads of food provided, the fruit trees and gardens planted, latrines dug, sanitation improved, stoves vented, humble dwellings improved, water filters installed, toys distributed, Bibles handed out, vitamins provided, parasite treatments administered … all through the partnership God has blessed between OFWH and FPCW! This partnership calls to mind the words "With God, all things are possible."
Pastor Kirk, we love you and thank you and wish you all the best in your next chapter in His service.
– Yours fondly and gratefully,
Kim and Randy Tews
Outreach of World Hope
---
---
---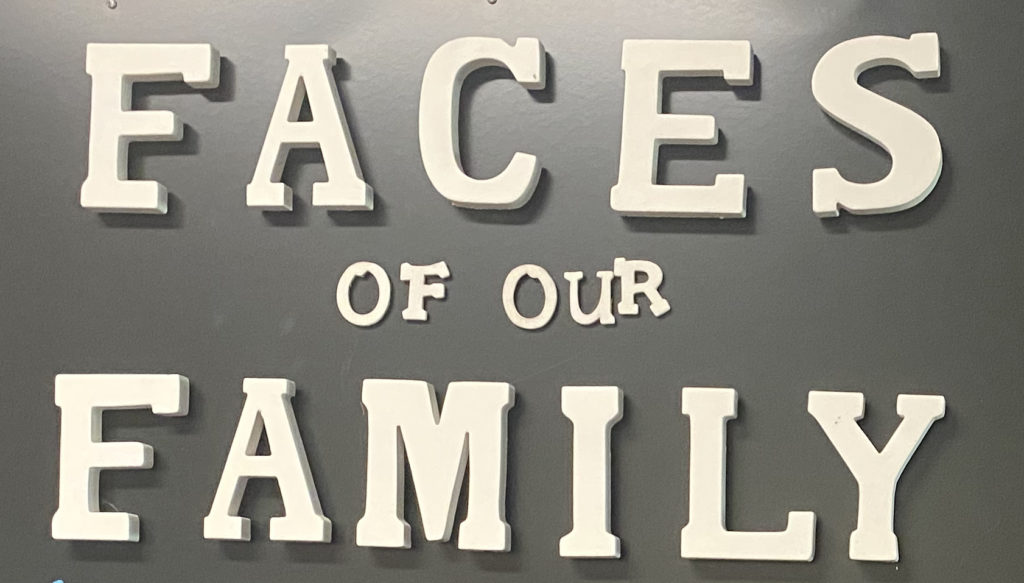 Send us updated photos!
We would like to update the pictures of the faces of our Church Family! Please send us current, clear photos of your family. Please make sure everyone's face is clearly visible!
Photos should be clear, in focus, and in a vertical orientation (preferably tall, rather than wide)
Please email your photo to communications@myfpc.org along with your last name and the first name of those in the photo.
---
---
---
July 17 – Opportunity to share music in a benefit program for Ukrainian relief efforts
Note the opportunity for musicians to perform a piece of their choice and choral singers to participate in a group choir at this event.
Sisters and Brothers in Christ:
The strife and war in Ukraine has come to trouble us all. Yet, in the midst of such conflict, we must work even harder to share the love of Christ. It is in that spirit that the musicians of Covenant Presbyterian Church, Westminster Presbyterian Church, and Pres House invite your congregation to share music in a benefit program for Ukrainian relief efforts.
At 3:00 p.m. On Sunday, July 17, we will gather at Covenant Presbyterian Church (326 South Segoe Road) for a musical program. Your congregation is invited to attend the program. If the musicians of your congregation are interested in sharing a musical offering in the program, they are invited to contact Melissa Hinz (mhinz@covenantmadison.org) at Covenant (608-233-6297) not later than June 30, 2022. The music offered can be of Ukrainian origin, but it does not have to be. The selection should, however, be limited in length to no more than 3 to 4 minutes.
Individuals may also choose to sing in a massed choir organized especially for the event. Rehearsals will be held on Sunday evening, July 10, at 7:00 pm, and again on Thursday evening, July 14, at 7:00 pm at Covenant Presbyterian Church. Singers may attend either one or both rehearsals and additional information is available from Melissa.
We look forward to seeing you on July 17 as we share our thoughts and prayers with those in need in Ukraine.
From the John Knox Presbytery
---
---
---

---
---
---
Potluck and BBQ
Sunday, June 26 | 11:30-2:30 pm
Celebrate Pastor Kirk's career and time as FPC's pastor!
Members and friends of FPC, you–and your appetite–are invited to a BBQ and potluck celebration of Pastor Kirk! Come join the festivities, enjoy good company, and help us eat an abundance of smoked BBQ and a variety of salads, side dishes, and desserts.
There is now an opportunity for you to sign up to help! You can donate money for the meat on the grill, or signup to bring your favorite side dish, salad, or dessert. Not a cook? We also need volunteers to set up before the event, manage the tables during the event, and round out the clean–up crew afterward. Use the link below to indicate how you can help.
If you haven't yet, use the button below to tell us how many people plan to attend. Your RSVP helps plan the right amount of food!
---
---
---
Upcoming Special Music in Worship
June 26 Kenneth Pope –Vocal,
Choir and Joyful Noise
---
---
---
WEEKLY ANNOUNCEMENTS | June 26, 2022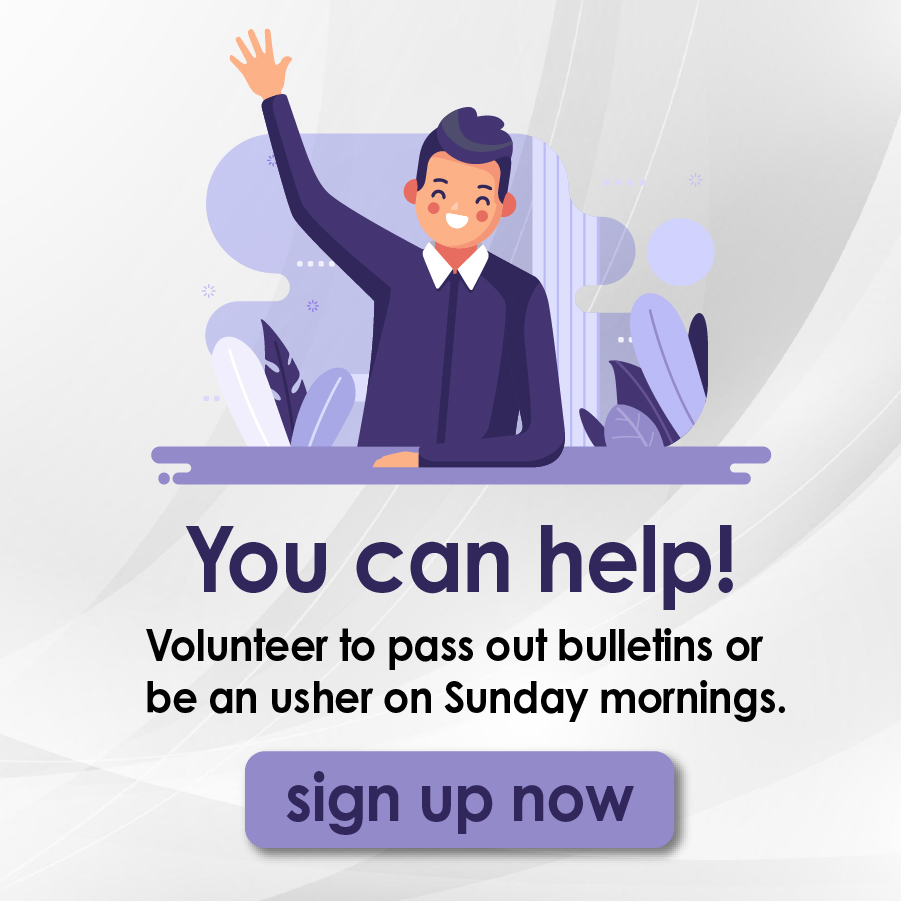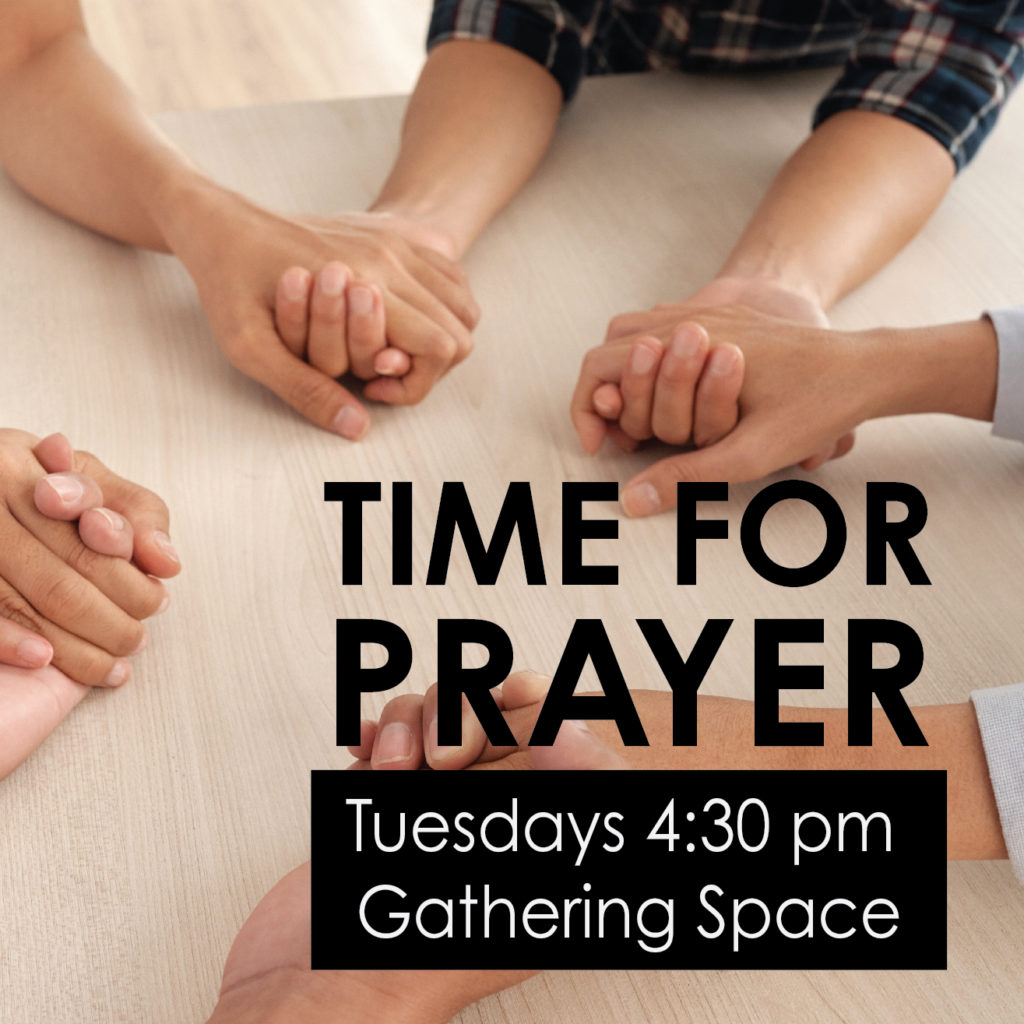 Connect with the Connector!
In an effort to streamline the process for submitting requests for event announcements in the Connector or spoken during the worship service, Communications has developed this easy-to-use online form to share all of your important information.
Click the link below to check out the form and if you have any feedback or questions, please send an email to communications@myfpc.org. Thanks!
Instructor Training for Bethel Bible Series
The summer Bethel Bible Series training seminar will be July 13-16, 2022, for the Old Testament and July 18-21, 2022, for the New Testament. FPC will cover the cost for any congregation member that is interested in the instructor training. For more information contact Elder Scott Legwold.
Hand out bulletins on Sunday morning
If you or your family would like to hand out bulletins before the start of our Summer Worship Services, please use the link below to sign up.
---
Stephen Ministry at FPC: Providing God's Care to Hurting People
What is this ministry about?
Extensively trained and supervised Stephen Minister Caregivers provide high-quality, one-on-one confidential Christian care to anyone in need. They provide weekly visits and ongoing support as long as the care receiver needs. Should the care receiver have needs that are beyond the scope of a Stephen Minister Caregiver, they are referred to professional caregivers.
What kind of care is offered from a Stephen Minister?
CRISIS CARE – For people experiencing change(s) that significantly challenge their ability to cope.
FOLLOW-UP CARE – After the crisis event.
CHRONIC CARE – For a person whose situation is unlikely to change.
PREVENTIVE CARE – Providing care before a crisis occurs.
SUPPORTIVE CARE – Care for the caregiver.
How can I find out more about this ministry?
Call the church office at 608-949-9445, or reach out to a pastor or deacon. Stephen Minister Caregivers don't replace the care of pastors and deacons. They carry it a step further.
---
---
Want to receive an email notification when the weekly Connector is updated? Sign up here!