Jump to this week's announcements!
"Behold, I am about to do something new; even now it is coming." — Isaiah 43:19
LOTS IS HAPPENIN' AT FPC! Even though we will soon be saying goodbye to our beloved Pastor Kirk, we have many great things to share from last week and many more great things to look forward to in the coming weeks and months! Stay tuned!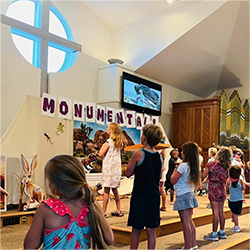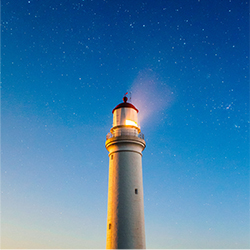 ---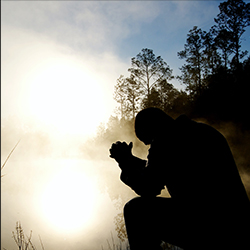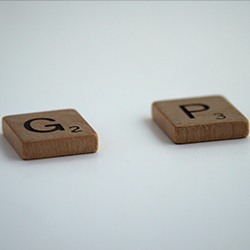 ---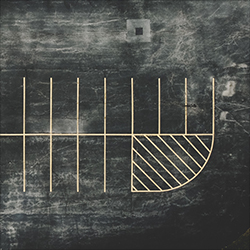 ---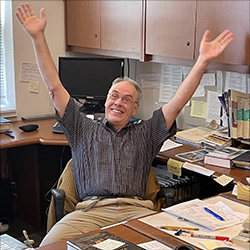 ---
---
An Update from Interim Search Committee
To our FPC family –
We are excited to update you on FPC's Interim Pastor Search Committee!
It's going to happen! We are going to have an Interim Pastor. We know that this is a time of transition in the life of our church, and you are all wondering what will happen next. Well, we are thrilled to let you know that we have two extremely strong candidates that we are scheduling for interviews as soon as possible. We encourage all of you to pray for us and for wisdom as we hope to present Session with the final choice at the July Session meeting, God willing. Both have been senior Pastors and interim Pastors before and have been fully vetted by the Presbytery. They are considered some of the strongest Interim Pastors in our Presbytery….. and they are both interested in working with us!! Our Presbytery Liaison tells us that this is a miracle! Praise God!
We will continue to update you, and please know that you can reach out to any of us with questions as well. **God, be with our Church and bring us our next shepherd of the flock. Prepare them and prepare us, in Jesus name, Amen!**
With love,
Doug Brown
Lolly Lawrence
Joel Lewis
Christa Schmeelk
Brice Wallace

---
---
---
VBS 2022 was a HUGE SUCCESS!
Monumental VBS 2022 was a huge success! We had 46 registered participants that attended for 3 days of fun and learning all about God's Greatness! We had 40 rock solid volunteers that made sure the kids had an even better time than just what the materials suggested! The kids learned God loves you no matter what; God is in charge; and God is surprising! Awesome God!! The best comment from a kid was that they wished it could be more nights! Thank you for all the prayers, help, and donations from the congregation throughout preparation and during the evenings of VBS! We are so grateful for the whole congregation's support! We can't wait to come together again next summer for Stellar VBS where we learn to Shine Jesus' light!
---
---
---
July 17 – Opportunity to share music in a benefit program for Ukrainian relief efforts
Note the opportunity for musicians to perform a piece of their choice and choral singers to participate in a group choir at this event.
Sisters and Brothers in Christ:
The strife and war in Ukraine has come to trouble us all. Yet, in the midst of such conflict, we must work even harder to share the love of Christ. It is in that spirit that the musicians of Covenant Presbyterian Church, Westminster Presbyterian Church, and Pres House invite your congregation to share music in a benefit program for Ukrainian relief efforts.
At 3:00 p.m. On Sunday, July 17, we will gather at Covenant Presbyterian Church (326 South Segoe Road) for a musical program. Your congregation is invited to attend the program. If the musicians of your congregation are interested in sharing a musical offering in the program, they are invited to contact Melissa Hinz (mhinz@covenantmadison.org) at Covenant (608-233-6297) not later than June 30, 2022. The music offered can be of Ukrainian origin, but it does not have to be. The selection should, however, be limited in length to no more than 3 to 4 minutes.
Individuals may also choose to sing in a massed choir organized especially for the event. Rehearsals will be held on Sunday evening, July 10, at 7:00 pm, and again on Thursday evening, July 14, at 7:00 pm at Covenant Presbyterian Church. Singers may attend either one or both rehearsals and additional information is available from Melissa.
We look forward to seeing you on July 17 as we share our thoughts and prayers with those in need in Ukraine.
From the John Knox Presbytery
---
---
---
Introducing Chris Drake, FPC's new Communications Specialist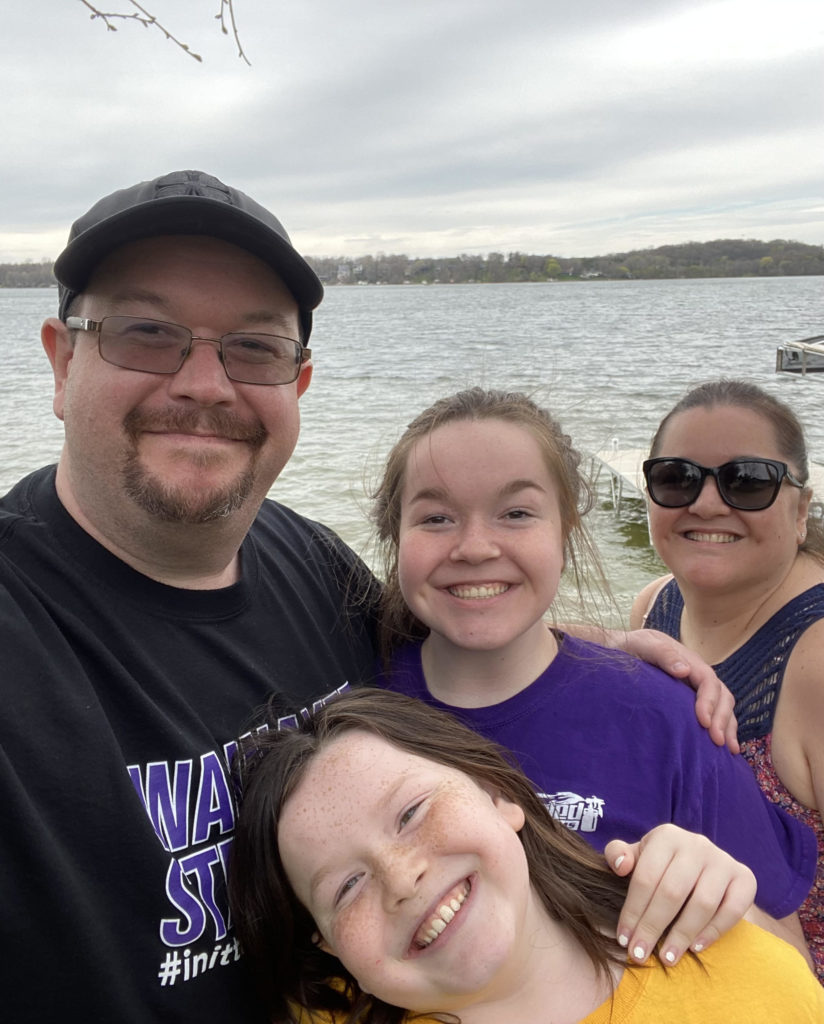 Chris Drake has recently been hired as our new Communications Specialist. Chris is actively working with our Departing Communications Specialist Janna Leslie to get up to speed on all of his new responsibilities.
Chris is no stranger to the FPC family as both of his children have taken part in FPC's Vacation Bible School and they used to attend Kindermusik in the church basement. A lifelong resident of Waunakee, Chris has shared that he "couldn't imagine a better place to raise a family."

From Chris: "I look forward to serving the church in my new role and I am really excited to get started!"
Please join us in welcoming Chris into his new role on our staff team as we continue to give thanks to Janna for all her past service and wish her well.
---
---

---
Video Devotional: Abba, Father
In this video devotion, Rev. Jeff Quinto, FPC member and Executive Director of The Bethel Series shares a story about showing Christ's love in a bold, uninhibited and clear way that would please the audience of one, God above. Watch "Abba, Father" a reprise of my Father's Day devotion based on Mark 14:32-26.
---
Potluck and BBQ
Sunday, June 26 | 11:30-2:30 pm
Celebrate Pastor Kirk's career and time as FPC's pastor!
Members and friends of FPC, you–and your appetite–are invited to a BBQ and potluck celebration of Pastor Kirk! Come join the festivities, enjoy good company, and help us eat an abundance of smoked BBQ and a variety of salads, side dishes, and desserts.
There is now an opportunity for you to sign up to help! You can donate money for the meat on the grill, or signup to bring your favorite side dish, salad, or dessert. Not a cook? We also need volunteers to set up before the event, manage the tables during the event, and round out the clean–up crew afterward. Use the link below to indicate how you can help.
If you haven't yet, use the button below to tell us how many people plan to attend. Your RSVP helps plan the right amount of food!
---
Upcoming Special Music in Worship
June 19 Brett & Jason Cable-Guitar, Violin, Vocals
June 26 Kenneth Pope –Vocal,
Choir &Joyful Noise
---
WEEKLY ANNOUNCEMENTS | June 19, 2022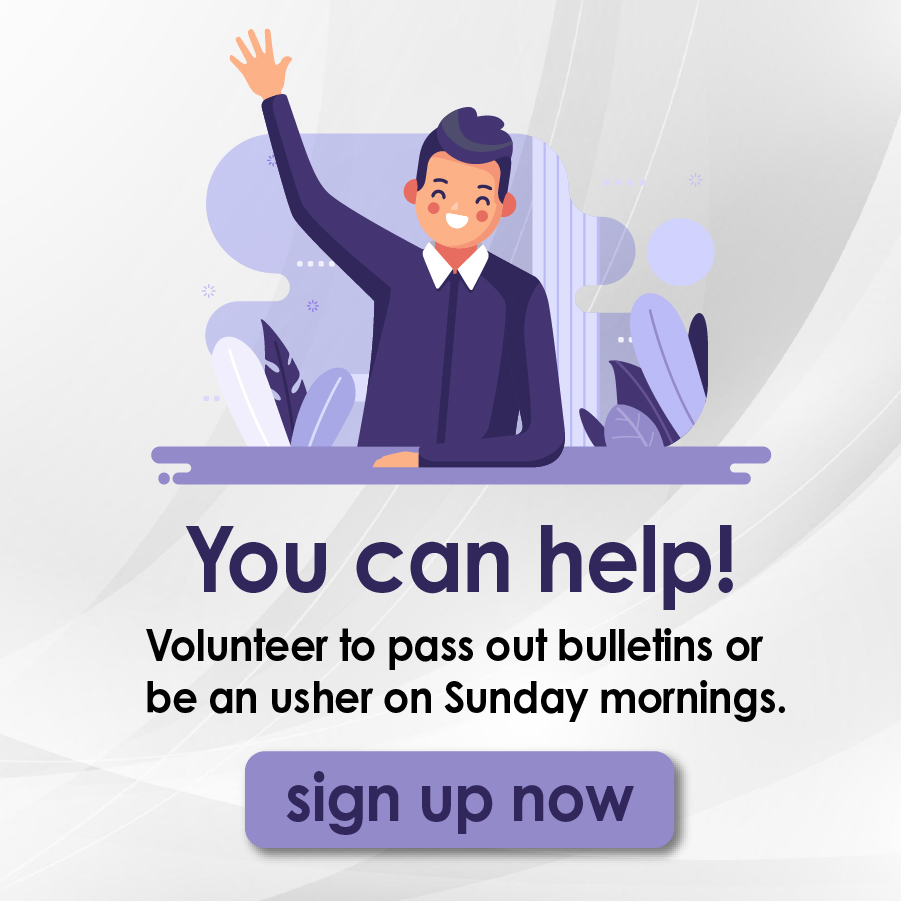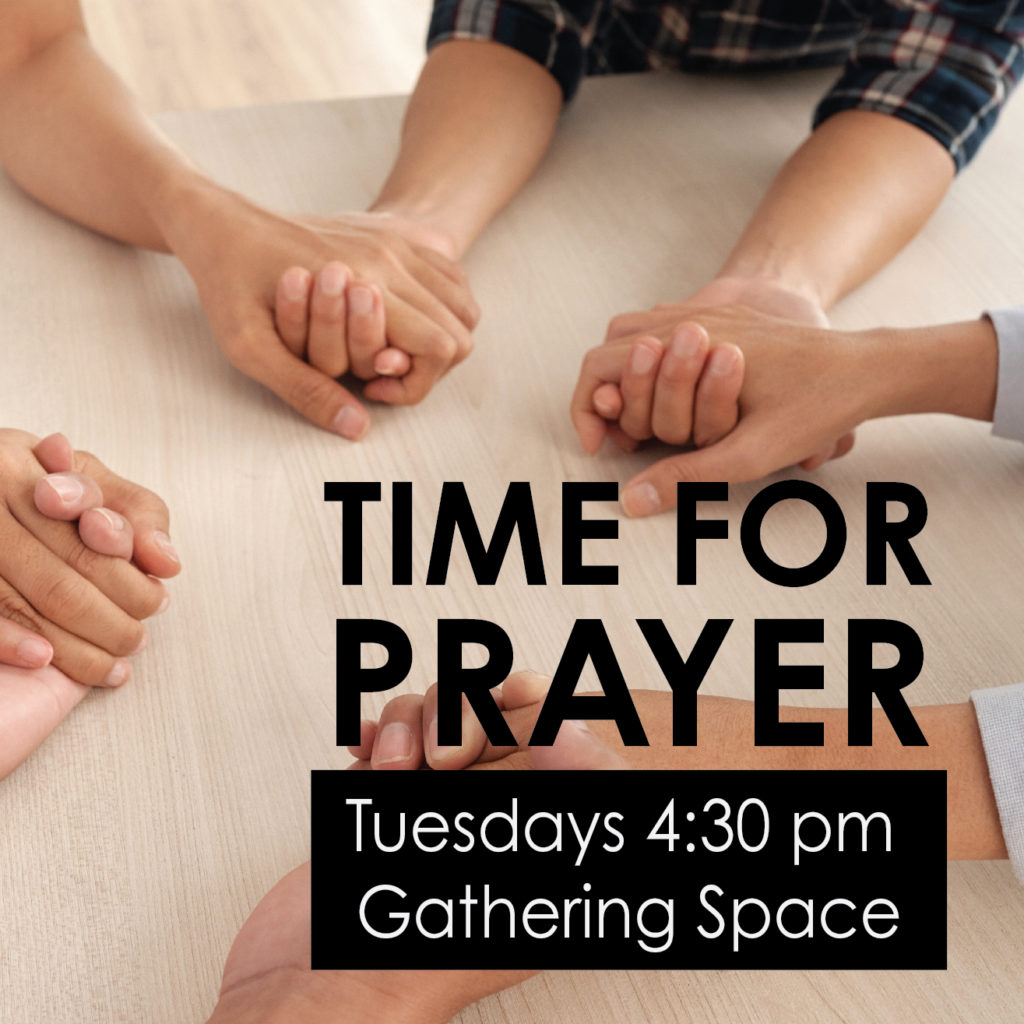 Connect with the Connector!
In an effort to streamline the process for submitting requests for event announcements in the Connector or spoken during the worship service, Communications has developed this easy-to-use online form to share all of your important information.
Click the link below to check out the form and if you have any feedback or questions, please send an email to communications@myfpc.org. Thanks!
Instructor Training for Bethel Bible Series
The summer Bethel Bible Series training seminar will be July 13-16, 2022, for the Old Testament and July 18-21, 2022, for the New Testament. FPC will cover the cost for any congregation member that is interested in the instructor training. For more information contact Elder Scott Legwald.
Hand out bulletins on Sunday morning
If you or your family would like to hand out bulletins before the start of our Summer Worship Services, please use the link below to sign up.
Vacation Bible School
FPC's Vacation Bible School was in session this past week. May the Holy Spirit inspire all who participated and had a rich and wonderful experience of God's love!
Graduates
We pray for all those graduating from school and beginning new studies or vocations. May God bless their learning and work with meaning and service.
Stephen Ministry at FPC: Providing God's Care to Hurting People
What is this ministry about?
Extensively trained and supervised Stephen Minister Caregivers provide high-quality, one-on-one confidential Christian care to anyone in need. They provide weekly visits and ongoing support as long as the care receiver needs. Should the care receiver have needs that are beyond the scope of a Stephen Minister Caregiver, they are referred to professional caregivers.
What kind of care is offered from a Stephen Minister?
CRISIS CARE – For people experiencing change(s) that significantly challenge their ability to cope.
FOLLOW-UP CARE – After the crisis event.
CHRONIC CARE – For a person whose situation is unlikely to change.
PREVENTIVE CARE – Providing care before a crisis occurs.
SUPPORTIVE CARE – Care for the caregiver.
How can I find out more about this ministry?
Call the church office at 608-949-9445, or reach out to a pastor or deacon. Stephen Minister Caregivers don't replace the care of pastors and deacons. They carry it a step further.
---
Want to receive an email notification when the weekly Connector is updated? Sign up here!