Jump to this week's announcements!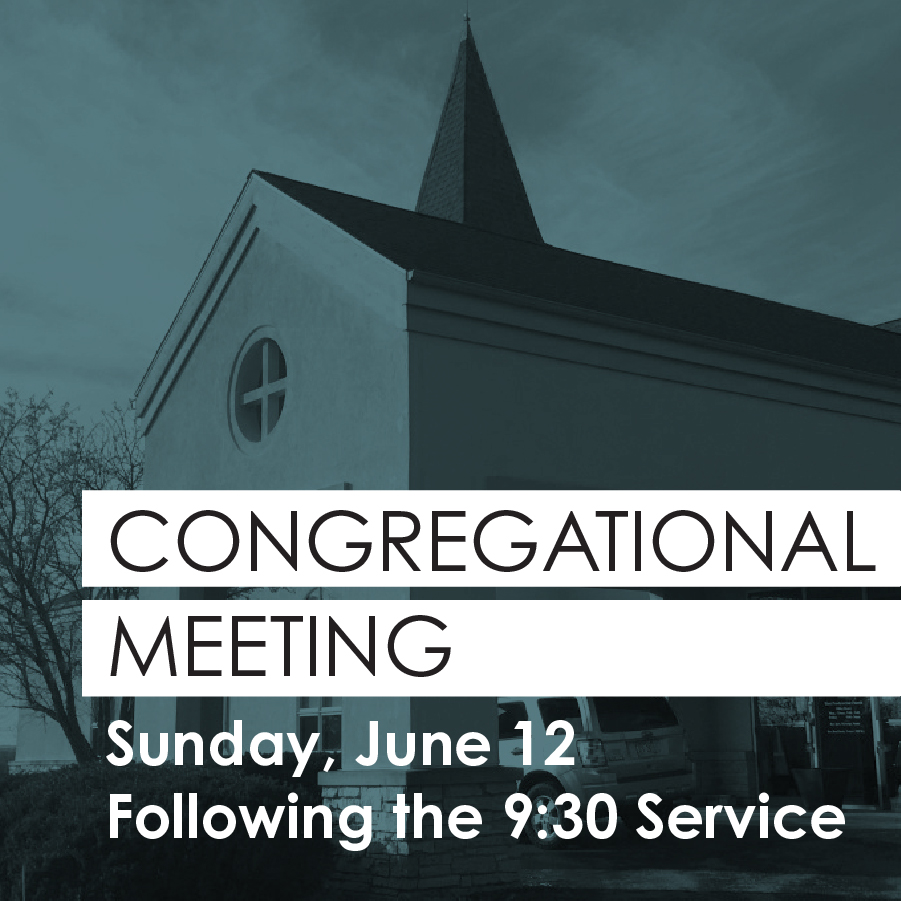 Congregational Meeting
THIS Sunday, June 12
You are invited to attend a brief meeting of the congregation immediately following the morning service, in the sanctuary. The meeting is set to begin at 10:40 a.m. and is open to all church members, and to non-members who may attend "with voice" but "without vote."
Church members will have an opportunity to vote to elect fellow church members to the offices of Elder and Deacon for new terms beginning in July, and new representatives from the congregation to the Nominating Committee which nominates church members for leadership positions.
On a more bittersweet note, the congregation will be asked to vote to concur with Pastor Kirk's request to be honorably retired from his role as our pastor, with his last day of service to be June 30th.
Plan to attend and participate in the life and work of FPC, and exercise this privilege of membership in the Body of Christ.
---

---
Potluck and BBQ
Sunday, June 26 | 11:30-2:30 pm
Celebrate Pastor Kirk's career and time as FPC's pastor!
Members and friends of FPC, you–and your appetite–are invited to a BBQ and potluck celebration of Pastor Kirk! Come join the festivities, enjoy good company, and help us eat an abundance of smoked BBQ and a variety of salads, side dishes, and desserts.
There is now an opportunity for you to sign up to help! You can donate money for the meat on the grill, or signup to bring your favorite side dish, salad, or dessert. Not a cook? We also need volunteers to set up before the event, manage the tables during the event, and round out the clean–up crew afterward. Use the link below to indicate how you can help.
If you haven't yet, use the button below to tell us how many people plan to attend. Your RSVP helps plan the right amount of food!
---
Special collection for FPC staff
Since late February, FPC has been collecting donations for a one-time 2022 "Inflation Fighter" payment to the FPC staff. This campaign went through the end of May and we are happy to announce that a grand total of $6,900 was raised and distributed to our hard-working staff this week.
Thanks to all who gave to support the FPC staff team and special thanks to Charlotte Riddle for not only contributing but inspiring this collection.
---
Upcoming Special Music in Worship
June 12 Brooksy Skoug–Piano
Katie Stoik–Vocal
June 19 Brett & Jason Cable-Guitar, Violin, Vocals
June 26 Kenneth Pope –Vocal,
Choir &Joyful Noise
---
WEEKLY ANNOUNCEMENTS | June 12, 2022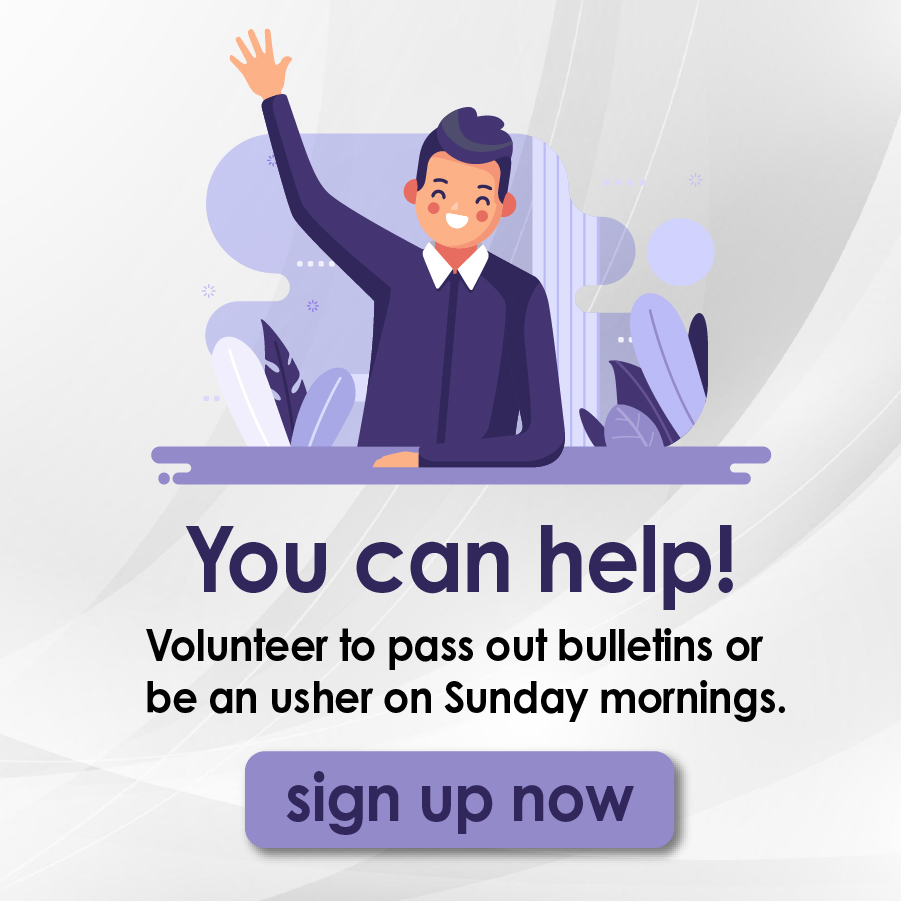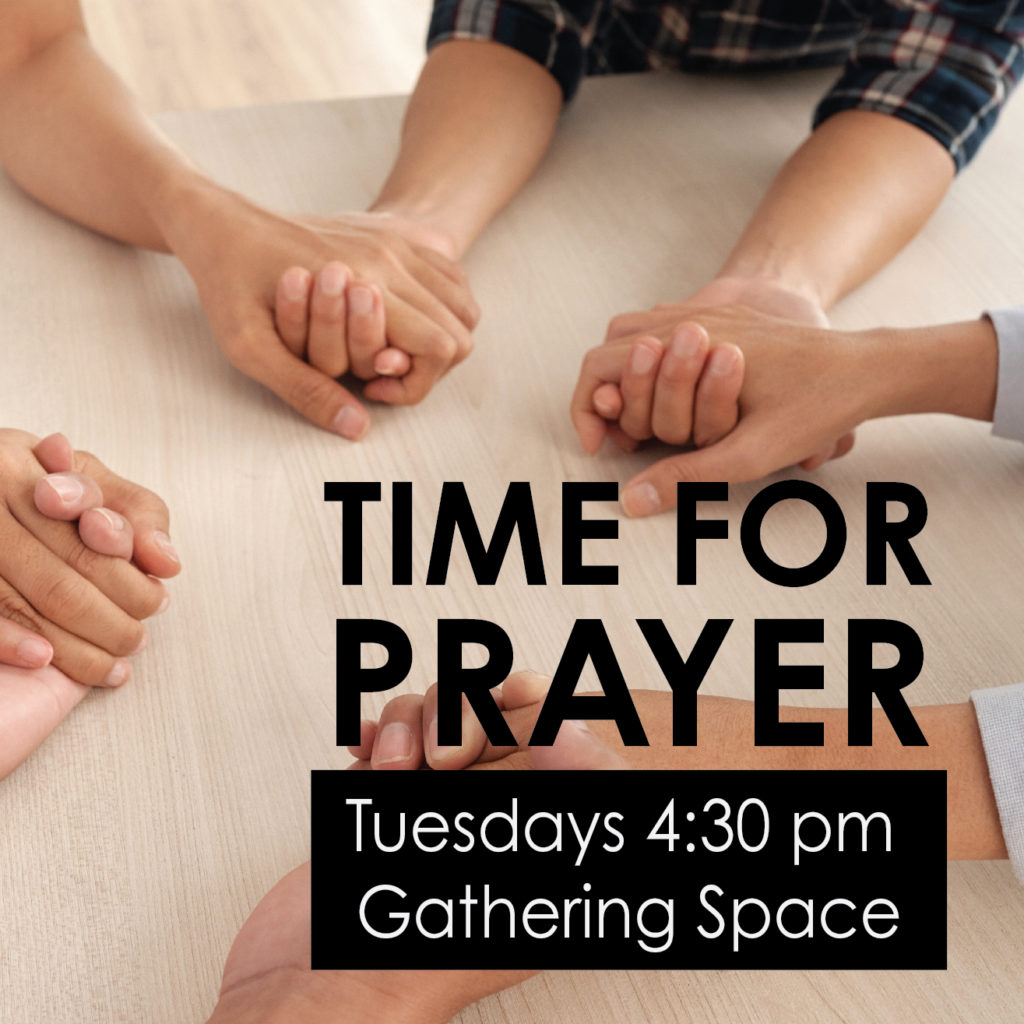 Connect with the Connector!
In an effort to streamline the process for submitting requests for event announcements in the Connector or spoken during the worship service, Communications has developed this easy-to-use online form to share all of your important information.
Click the link below to check out the form and if you have any feedback or questions, please send an email to communications@myfpc.org. Thanks!
Instructor Training for Bethel Bible Series
The summer Bethel Bible Series training seminar will be July 13-16, 2022, for the Old Testament and July 18-21, 2022, for the New Testament. FPC will cover the cost for any congregation member that is interested in the instructor training. For more information contact Elder Scott Legwald.
Hand out bulletins on Sunday morning
If you or your family would like to hand out bulletins before the start of our Summer Worship Services, please use the link below to sign up.
VBS Needs YOU!
June 12-14 | 5:30-7:30pm
Join the VBS Monumental Volunteer team! We need the help of the entire congregation! Adult volunteers, click on the link below to sign up for everything from hall monitors to playing games with kids, to buying glue sticks and helping set up. Also, we need Crew leaders this year! If you are in grades 5-12, you can help guide the children around to their stations. Use the links below to sign up, or find the volunteer table in the lobby this weekend!
Stephen Ministry at FPC: Providing God's Care to Hurting People
What is this ministry about?
Extensively trained and supervised Stephen Minister Caregivers provide high-quality, one-on-one confidential Christian care to anyone in need. They provide weekly visits and ongoing support as long as the care receiver needs. Should the care receiver have needs that are beyond the scope of a Stephen Minister Caregiver, they are referred to professional caregivers.
What kind of care is offered from a Stephen Minister?
CRISIS CARE – For people experiencing change(s) that significantly challenge their ability to cope.
FOLLOW-UP CARE – After the crisis event.
CHRONIC CARE – For a person whose situation is unlikely to change.
PREVENTIVE CARE – Providing care before a crisis occurs.
SUPPORTIVE CARE – Care for the caregiver.
How can I find out more about this ministry?
Call the church office at 608-949-9445, or reach out to a pastor or deacon. Stephen Minister Caregivers don't replace the care of pastors and deacons. They carry it a step further.
---
Want to receive an email notification when the weekly Connector is updated? Sign up here!