A Blessing of Celebration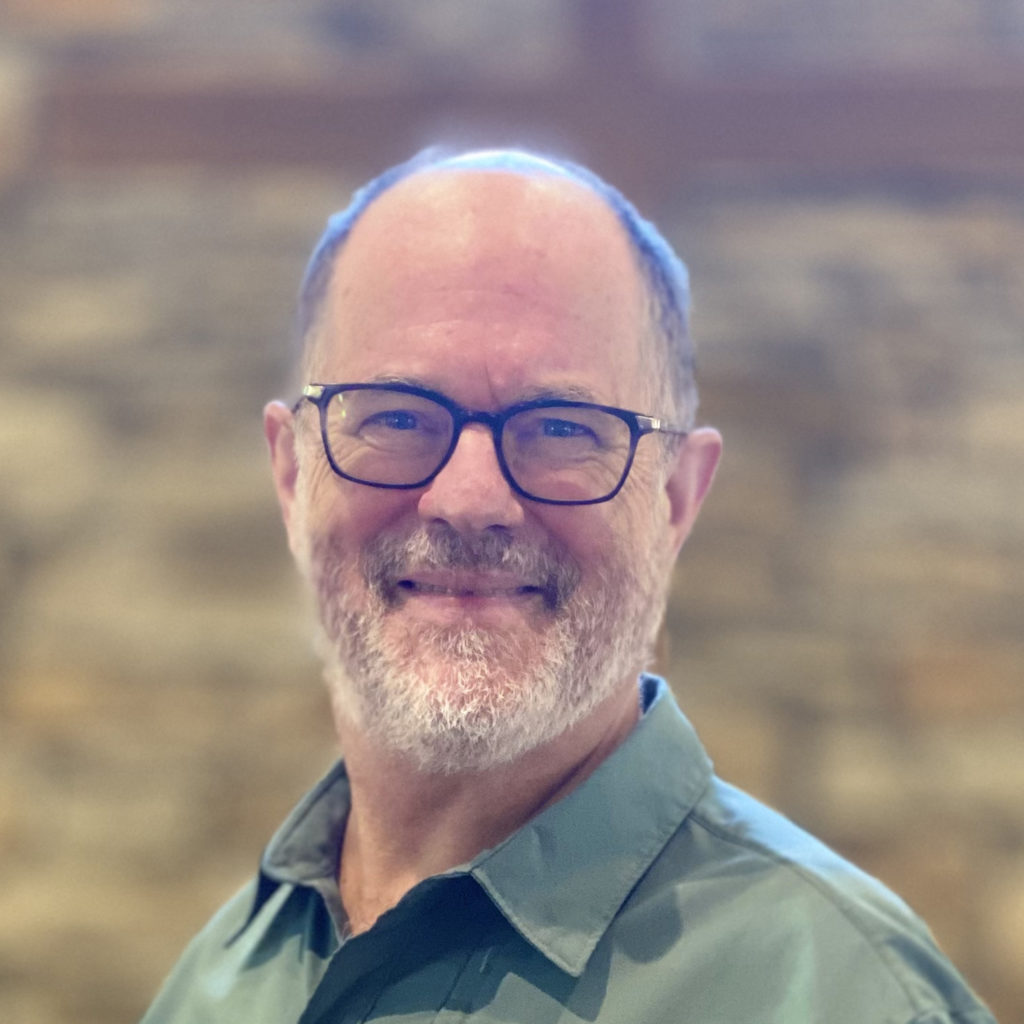 When my last child was born, I was moved to write a blessing to celebrate that moment. I pass it along as we have entered into the season of celebrations and graduations.
May you learn to love so fiercely
that you overcome all barriers of fear.
May you learn to hope so strongly
that your hope sees into the beauty
of each human heart.
May you learn to have faith in God so boldly
that your faith gathers
the lost and the lonely.
May God's peace surround you now as you
walk into the future that God has for you.
Peace,
Pastor Glen
---
---
---
---
---
---
Video Devotional: Jehovah-Jireh
Jehovah-Jireh is how the King James version and others translate the name of the place where Abraham sacrificed a ram instead of his only son, Isaac. Most modern versions translate this as "The Lord Provides." What does this tell us about the God of Abraham, Issac, you and me? Please "like" this video and subscribe to the "Scriptures for Life" YouTube channel so more people will see it. Soli Deo Gloria!
---
---
---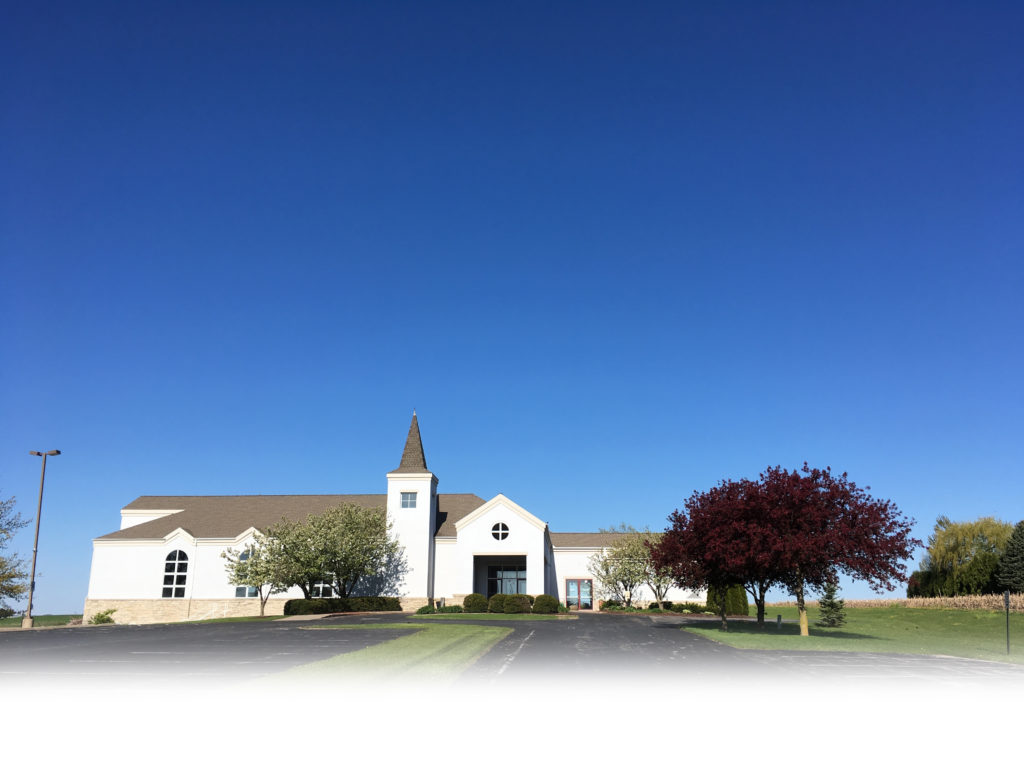 We exist as a congregation to know Jesus Christ and to make Him known:
To proclaim the Good News of Jesus Christ so all may come to know and love Him;
To nurture His people in joyful faith, fellowship, and commitment; and
To demonstrate His way of love in service to the world.
We use the Connector to share news of the coming week and beyond, the activities that involve a wide range of ages and interests at FPC.
---
Back to the top
---
News and Announcements
Results from the Congregation Meeting
Last Sunday, FPC held its annual Congregation Meeting, resulting in the election of new Elders for Session, new Deacons, the formation of a new Pastoral Nominating Committee and new members of FPC's Nominating Committee. The results of those elections can be found below:
We also had the following changes to FPC's by-laws approved:
Changes to Article III, Sections 3.3 and 3.4
Changes to Article VI, Section 1
Changes to Article VII, Section 1
You can read the newly updated by-laws in their entirety here.
---
New Elders for Session
The Session is an elected body of 12 Church Elders who govern the life, work and ministry of our congregation.
Scott Legwold
Adult Nurture Elder, 2nd Term
Krista Wallace
Fellowship Elder
Amy Nelsestuen
Personnel Elder
Barb Cash
Stewardship Elder
Emily Hofmann
Student Ministries Elder, 2nd Term
---
New Deacons
The Deacons carry out a ministry of sympathy and service to those in need within our church family.
Sharon Mikkelsen
Deacon, 2nd Term
David Good
Deacon
---
Pastoral Nominating Committee
The Pastoral Nominating Committee represents the congregation in recruiting and reviewing candidates for our open Pastor position and recommending a new Pastor to our congregation for approval. The MIF Committee, including Joan Cable, Julie Cable, John Strangfeld, Joel Lewis and Angela Himegarner did the first step by surveying and listening to the congregation and filling out the first draft of the MIF form. The new Pastoral Nominating Committee will take the baton from the MIF Committee and continue the search for a new Pastor. Angela Himegarner will stay on this committee to provide some continuity as the baton is passed.
Angela Himegarner
Former MIF Committee Member
Travis Serebin
Brice Wallace
Mary Currie
Mark Mathwig
Kate Dietry
Alan Roberts
---
Nominating Committee
The Nominating Committee represents the congregation in prayerfully nominating church members for positions of leadership and service in the life of the Church during July 2023-June 2024.
Lynda Bennin
Allie Devine
Ken Manning
Todd Acker
Thank you to our outgoing Elders Lynda Ferris-Olson, Doug Brown and Brett Cable, our outgoing Deacon– Ken Manning, the outgoing MIF Committee; Joan Cable, Julie Cable, John Strangfeld and Joel Lewis. Your service and leadership was a blessing to our church! Thank you and may God Bless each of you. These new leaders in our church will assume office on July 16, 2023, Ordination Sunday.
---
Our FPC Library is a treasure
Many fine books—both fiction and nonfiction—have been collected over the years and are available for you to check out. Click here for a list of some newer books that our library needs, readings that will merit your time and attention. We plan to add to the collection each year. Please consider buying one these titles. Order one if you can, read or peruse it, even write a review to promote it! Do let one of our librarians know if you choose to purchase one of these titles so that we don't overlap efforts. Audiobooks are great, and e-books are attractive, but paper books can be shared most easily, so we hope to add these important titles to the FPC library for everyone's benefit. Other donations of Christian books—fiction or nonfiction—are also welcome. Just leave them in the library area with a note that says "Book Donation." Thank you!
Click here for our list of books on our Amazon wish list
Questions? Call or email Alice Honeywell — 608-692-5496; ajhoneywell@wisc.edu
---
Praying for the Guatemala Mission Team
Last Sunday, the FPC Congregation, Elders and Pastor Glen prayed over those heading out to Guatemala to build a house. Pastor Glen told them, "We think we are going down to help them, because we are good. But actually what happens is that it is a mutual exchange of gifts. We discover brothers and sisters that we just did not know before. And it's an amazing moment when that happens because even in their "poverty" they have discovered something that we don't quite understand as well, the joy of Jesus, the full Joy of Jesus."
---
Nigerian Feast
What an incredible Nigerian feast we shared last Sunday! We ate amazing food and got to know the Abraham family – and each other – better! The Nigerian food trivia and Q&A time was so fun. This is what being part of God's family is all about! If anyone is interested in ordering food or catering from the Nigerian caterer or following on social media, here is her information (she also does deliveries):

Name: Bolanle Olubi
Email: bollingtex72@rocketmail.com
Phone: (920)297-0064
Instagram: @trinity_ent_kitchens
---
VBS Registration and Volunteer Sign-up is now LIVE!

Registration is now live! If you hear space calling and want to explore, please register today!
Blast Off Location: FPC
Dates: June 25-27
Times: 5:30-7:30pm
Cost: $30 for the first passenger and $20 for each sibling (includes a space shirt this year)
---
New Horizons Picnic
The New Horizons crew hosted a picnic on Wednesday. If you'd like to join New Horizons or learn about future events please contact Steve Doty at dotysteve2@yahoo.com
---
Stellar VBS to volunteers, come in volunteers… over.
3-2-1… SPACE VBS countdown to launch has begun! Blast off is June 25-27 at FPC.
Your VBS decorating team is on a mission: To make an OUT OF THIS WORLD experience! Can you help us create the most cosmic galaxy ever? Imagine church filled with planets, stars, moon rovers, astronauts, space shuttles, mission control boards, and comets-oh my! Equipped to shine Jesus' bright light! Whether you can build rockets, cut out stars, help with set up, or have leftover space party decorations at home you'd like to give us, we'll take anything and everything. We have plenty of SPACE for you on our decorating crew. If you can help, contact Lori Phelps (lori.phelps@charter.net, 608-235-7899), Sheryll Gehrmann or Cheri Brisky to be a shining star!
---
Nursery is open all summer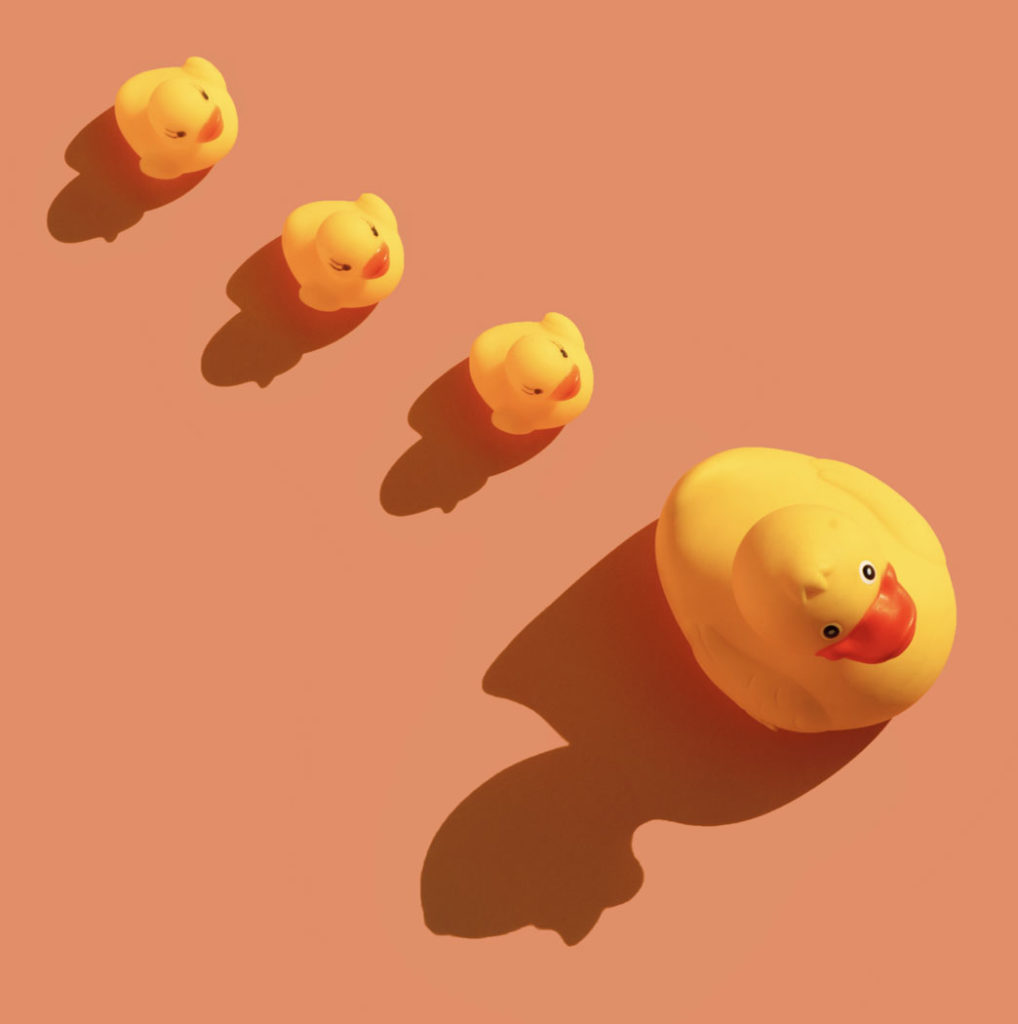 Nursery Age 2 and Under – Room 200
The Nursery is available on Sundays from 9:00 – 11:00 AM, is staffed by church volunteers who love children and want to share God's love with them.
---
Kingdom Kids this summer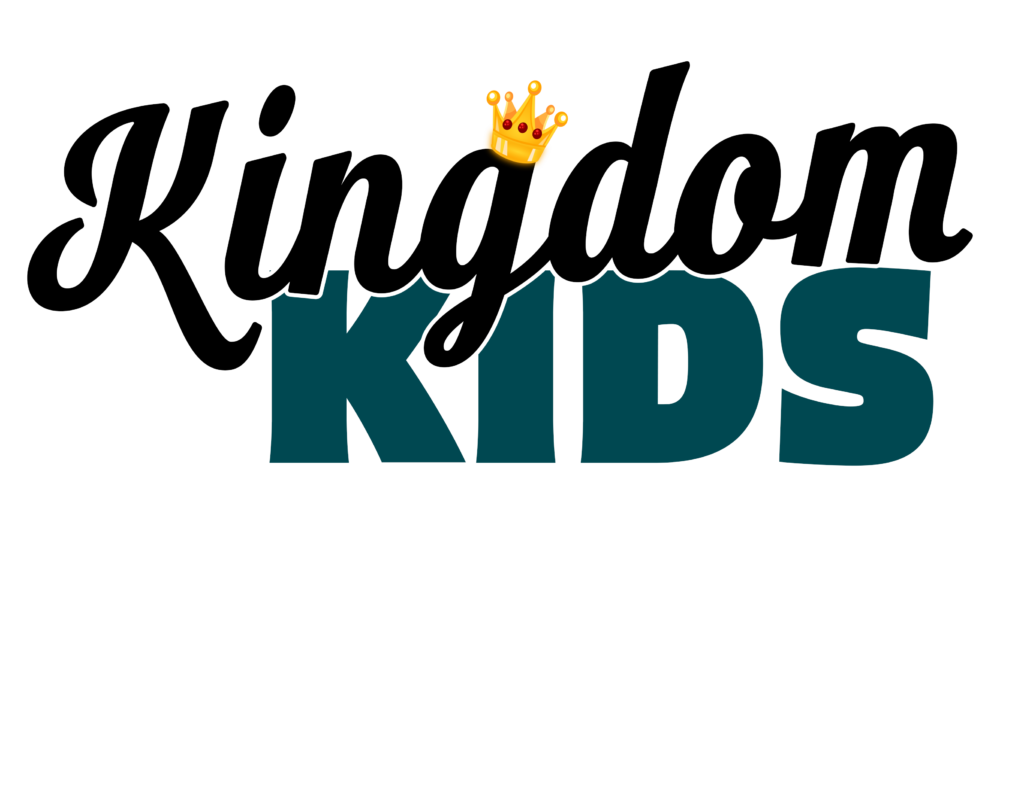 3-year-olds through Kindergarten will be dismissed after the Children's message during Sunday service throughout the Summer.
---
---
Upcoming Music in Worship
June 11 – Joyful Ministry Singers and Betsy Flanagan
June 18 – Mary Kay Burton, organist; Brooksy Beilke, piano accompanist for Ethan Keenan vocalist
June 25 – Ruth and Paul Heinecke, piano/vocals and trumpet/flugelhorn
---
---
Back to the top
---
Coming Events | June 11 – July 1, 2023
---
This Sunday, June 11 at 9 AM – Informal Adult Bible Study
Please join us Sunday mornings at 9am for our informal adult Bible study,
(while the children are in Sunday School). We are currently watching a David Jeremiah DVD series titled: "Christ Above All".
The DVD is followed by a short discussion. Bring a cup of coffee or tea downstairs to the Sunday School room (next to the kitchen in Fellowship Hall).
We'd love to have you!
This will be our final Bible study until we break until Mid-August.
---
This Sunday, June 11 at 10AM – Joyful Ministry Singers
Come for Worship and Stay for the Concert!
You will have two opportunities to hear the Joyful Ministry Singers on Sunday, June 11. This group of twenty-five singers, under the direction of Betsy Flanagan, will help us praise God through song during our morning service at 10:00AM. Immediately following our service, they will perform a 30-minute concert in our Sanctuary as they prepare for their trip to Prague, Vienna and Budapest. We are fortunate to have many familiar faces in this touring choir who will share their talents with our FPC family. Join us on June 11!
---
This Sunday, June 11 at 11AM – Family Photos for the FOOF Wall
Snap a Pic and Snag a Treat!
No doubt you have seen requests in the Connector for our church members to submit photos for the Faces of Our Family (FOOF) wall, which is in the education wing. Many, if not most, of the photos on that display are extremely outdated. We would like to correct this! Why is this important? The FOOF wall helps our members to recognize and get to know each other, AND it is a useful tool for our staff and church leaders.
On Sunday, June 11, following the service, we invite members to come to the Chapel and a FOOF wall helper will snap a quick photo on a smartphone. Easy peasy! Done! And you'll walk away with a sweet treat!
OR – you can pick up a card with a QR code on it and send a photo directly from your smartphone to FPC. And STILL get a treat!
Some things to remember: the picture does NOT need to be professional! You don't have to be dressed up in matching clothes and awkwardly posed. Any setting will do. We just want to see your beautiful faces. Also, the FOOF wall is NOT just for families! We have many individual members or empty nesters and we want to see all of you too!!
Stop by the Chapel on June 11 and get ready to say CHEESE!
---
This Sunday, June 11 at 4PM – Early Childhood Family Picnic Potluck
All families with children newborn through Kindergarten are invited to join Patricia and MOPS for an Early Childhood Family Picnic Potluck on June 11 @ 4pm. There will be a bounce house, games, and fun for the whole family! Contact Patricia Coley for info: pcoley@myfpc.org
---
Sundays – During Service – Kingdom Kids
During the worship service kids can leave the worship service after the Children's Moment and need to be picked up in room 202 after the service is over.
We offer Kingdom Kids for 3-year olds – kindergarten. Kingdom Kids offers a fun, unique time for children to explore their faith and form positive relationships with peers.
---
Tuesday, June 13 from 6:30PM-7:30PM – Caregivers Group
Calling all Caregivers – New Group meeting at FPC
We are starting a new group for people who are the caregivers–caregivers for anyone, whether it be spouse, child, other family member, or a friend. The loved one doesn't need to be cared for at home, they don't need to be in a certain age group, as all caregivers are welcome in this group. The current "name" for this group is Caregivers Respite.
The purpose of the group is to meet in a safe place, where there is no judgment, to discuss and pray for you as a caregiver and for your loved ones. We won't tell you what you need to do, but we will offer resources for you–and sometimes, just talking about your life as a caregiver, how it affects your outlook on life and your outlook on your faith.
If you would be interested in joining the group meetings, the proposal is to meet twice a month, one meeting for those who would feel better meeting in the evening, and another meeting for those who would feel better meeting on Saturday mornings. Loved ones are welcome to attend with you, we have activity books and colored pencils available to hopefully capture their interest.
We will be meeting in the Chapel. Coffee, tea and ice water will be provided.
If you have questions, or if these dates and times won't work for you, please contact Marcia Chase, marchase@icloud.com or call 849-5683 and leave a message during work hours.
---
Thursdays – 7PM – Zoom Bible Study
Online Zoom Bible study every week on Thursday night at 7pm. Contact Carolyn Harris for info pondgirl7989@aol.com
---
Saturday, June 17 at 8AM – FPC's GROW Group
FPC's GROW Group!
Join us Saturday, June 17th at 8am to help care for our grounds and connecting with each other!
Come for coffee and donuts, and bring your yard tools.
Contact Christa for more info: cschmeelk@myfpc.org
---
Wednesday, June 21 from 7-8PM – Student Ministry Fire Pit and Game Night
Incoming 7th-12th grade students are invited to a Student Ministry Fire Pit and Game Night on Wednesday, June 21 from 7-8pm. Friends welcome!
---
Saturday, June 24 at 3PM – Theology On Tap at Octopi Brewing
Join us for a casual gathering that is centered around food/drinks, connection, and conversation on a deep faith topic.
June's topic: Is Busyness Godliness?
Contact Christa or Ezrah for more info: cschmeelk@myfpc.org
Everyone 21 and older is welcome – including friends!
---
Save the Date | More Info to come
---
Sunday, July 23 at 1PM – Children's Ministry Hike at Indian Lake
Meet in the main Indian Lake parking lot. Text Christa if you have a question on weather or can't find it on the day of: 608-208-3265
---
Friday, August 25 at 6PM – Children's Ministry Summer Fun Night!
Summer Family Fire Pit, Outdoor Movie and for those who desire – a Campout at FPC! Bring your own dinner to cook over the fire at 6pm (like hotdogs!) and we'll provide the s'mores. The movie will start at 7pm, and for those who would like to camp, please RSVP to Christa: cschmeelk@myfpc.org– and she'll get you the details.
---
Friday, October 20 – Sunday, October 22 – FPC Marriage Retreat
Pastor Glen and his wife, Christine, will lead this event at the Green Lake Retreat Center. Cost is $199 per couple for 4 meals and 2 nights' lodging. Contact Pastor Glen or Christa Schmeelk for more information.
---
---
Back to the top
---
Opportunities to Serve
---
Agrace: Hospice Volunteers Needed in Dane County:
Volunteers are needed to assist customers, operate the cash register and sort donations at the Agrace Thrift Stores in Madison, pack donated merchandise in donors' homes, or make companionship visits to local Agrace hospice patients in patients' homes, nursing homes or assisted living centers.
Agrace will host volunteer orientation Tuesday, July 18, from 1 p.m. to 5 p.m. at its Madison campus. Pre-registration is required. Call (608) 327-7163 or visit agrace.org/volunteer to fill out an application.
---
---
---
Stephen Ministry at FPC: Providing God's Care to Hurting People
What is this ministry about?
Extensively trained and supervised Stephen Minister Caregivers provide high-quality, one-on-one confidential Christian care to anyone in need. They provide weekly visits and ongoing support as long as the care receiver needs. Should the care receiver have needs that are beyond the scope of a Stephen Minister Caregiver, they are referred to professional caregivers.
What kind of care is offered from a Stephen Minister?
CRISIS CARE – For people experiencing change(s) that significantly challenge their ability to cope.
FOLLOW-UP CARE – After the crisis event.
CHRONIC CARE – For a person whose situation is unlikely to change.
PREVENTIVE CARE – Providing care before a crisis occurs.
SUPPORTIVE CARE – Care for the caregiver.
How can I find out more about this ministry?
Call the church office at 608-949-9445, or reach out to a pastor or deacon. Stephen Minister Caregivers don't replace the care of pastors and deacons. They carry it a step further.

Doneta Chorney
608-345-1196

Tryg Knutson
608-622-9539

Jill Umlauf
715-360-5962
---
Want to receive an email notification when the weekly Connector is updated? Sign up here!
---
Connect with the Connector!
In an effort to streamline the process for submitting requests for event announcements in the Connector or spoken during the worship service, Communications has developed this easy-to-use online form to share all of your important information.
Click the link below to check out the form and if you have any feedback or questions, please send an email to communications@myfpc.org.
The Connector is available in print at the Connection Corner in the Lobby for those who would like a printed copy.
The Connector comes out at 4 PM every Friday. The deadline for submissions is noon, the Wednesday prior.
Incoming 7th-12th Grade students are invited to a Student Ministry Fire Pit and Game Night on Wednesday, June 21 from 7-8pm. Friends welcome!