Jump to this week's announcements!
A Fond Farewell…
---
---
---
A Special 'Thank You' from Pastor Kirk
FPC Friends,
NO WORDS can convey the gratitude I have for you all as I depart FPC. Or the gratitude I feel to God, who has guided us all on our journey together.
Last Sunday's celebration was so full of joy, celebration, thanksgiving!   It was such FUN!   "Praise God from whom all blessings flow.  Praise Him all creatures here below."  
I am writing this on Wednesday, June 29, the day before I conclude my service as your Pastor—which is tomorrow, June 30, 2022 at 11:59pm. I am submitting this for this Friday's "Connector."
I am writing because I want to say THANK YOU to all of you who contributed to the "Love Offering" the Session has presented me with as I go ashore.
Thank you! Your thoughtful gifts will help Faith and me visit Greece this summer where I love to see Bible and ancient sites, where Faith loves to see her extended family, and where, together, we look forward to spending extended time together after many years of working weekends, evening church meetings, Saturday weddings, Navy deployments. (You get the picture.)
Thank you for blessing us on our way. We love you. We will continue to hold you in our prayers.
May the Lord guide us all to our next chapters in His plan and, in His good time, on to our eternal home where the celebration will be even better!
Soli Deo Gloria,
Yours in Christ,
Kirk
---
---
---
Love offerings for Donna!
After 16 years of service as FPC's Receptionist and Office Coordinator, Donna Kopan's last official day with FPC was Wednesday, June 29th and we wish her well in her retirement. Please join us in giving thanks to Donna for all she has done for us collectively over the years and also to God for bringing Donna into our lives. Love offerings for Donna will be collected during the month of July 2022. You can donate to Donna's love offering via check (noting "Donna" in the memo line) or online by clicking here and indicate that it is for Donna.
Thank you,
Doug Brown
Personnel Elder
---
---
---
Thank you to all of the incredible musicians who blessed Pastor Kirk's final service with their musical gifts. It was truly a blessing to be a part of the service.
– Sam Robinson, Worship & Music Coordinator & Joyful Noise Director
---
---
---
FPC's Night out at the Duck Pond
On Friday June 17, FPC's Fellowship team sponsored FPC's night out at the Madison Mallards. We had 55 church members in attendance. It was a perfect night for a baseball game! Those who stayed to the very end of the game were treated with an amazing fireworks show! Pastor Kirk was gifted by the Fellowship team a custom Mallards Jersey (with Morledge and #32 on the back for his 32 years of service at FPC) which he wore as he threw out the game's first pitch. A fun time was had by all!
Lynda Ferris-Olson (FPC's current Fellowship Elder) would also like to send out a special thank you to Kate Dietry's Fellowship team who came up with the idea to have a night out at the Duck pond and who reserved the event prior to covid hitting the nation. We were happy to finally hold this event!
---
---
---
---
---
---
---
---
---
July 17 – Opportunity to share music in a benefit program for Ukrainian relief efforts
Note the opportunity for musicians to perform a piece of their choice and choral singers to participate in a group choir at this event.
Sisters and Brothers in Christ:
The strife and war in Ukraine has come to trouble us all. Yet, in the midst of such conflict, we must work even harder to share the love of Christ. It is in that spirit that the musicians of Covenant Presbyterian Church, Westminster Presbyterian Church, and Pres House invite your congregation to share music in a benefit program for Ukrainian relief efforts.
At 3:00 p.m. on Sunday, July 17, we will gather at Covenant Presbyterian Church (326 South Segoe Road) for a musical program. Your congregation is invited to attend the program. If the musicians of your congregation are interested in sharing a musical offering in the program, they are invited to contact Melissa Hinz (mhinz@covenantmadison.org) at Covenant (608-233-6297) not later than June 30, 2022. The music offered can be of Ukrainian origin, but it does not have to be. The selection should, however, be limited in length to no more than 3 to 4 minutes.
Individuals may also choose to sing in a massed choir organized especially for the event. Rehearsals will be held on Sunday evening, July 10, at 7:00 pm, and again on Thursday evening, July 14, at 7:00 pm at Covenant Presbyterian Church. Singers may attend either one or both rehearsals and additional information is available from Melissa.
We look forward to seeing you on July 17 as we share our thoughts and prayers with those in need in Ukraine.
From the John Knox Presbytery
---
---
---

---
---
---
Video Devotional: "Train Yourself for Godliness"
How might you train yourself for Godliness? We know how to train for an athletic event, a running race, or a tennis match, but how do we train for Godliness? What Spiritual practices will help us? Watch this episode of Scriptures for Life and find out what has worked miracles for Jeff. Soli Deo Gloria!
---
---
Upcoming Special Music in Worship
July 3– Ellen Kennedy Traeger, pianist/vocalist
July 10– Audrey Manning & Cherith Brown, vocalists, Ying Wang, pianist (our newly hired pianist!)
July 17– Ellen Kennedy Traeger, pianist/vocalist
---
---
---
WEEKLY ANNOUNCEMENTS | July 3, 2022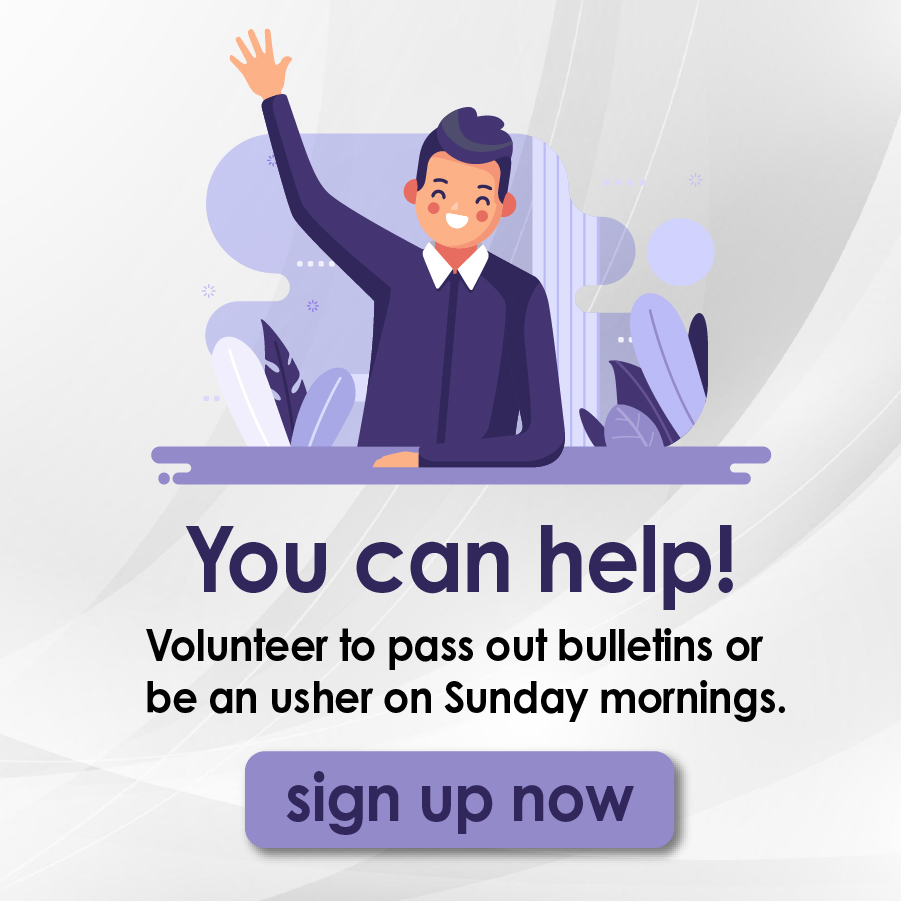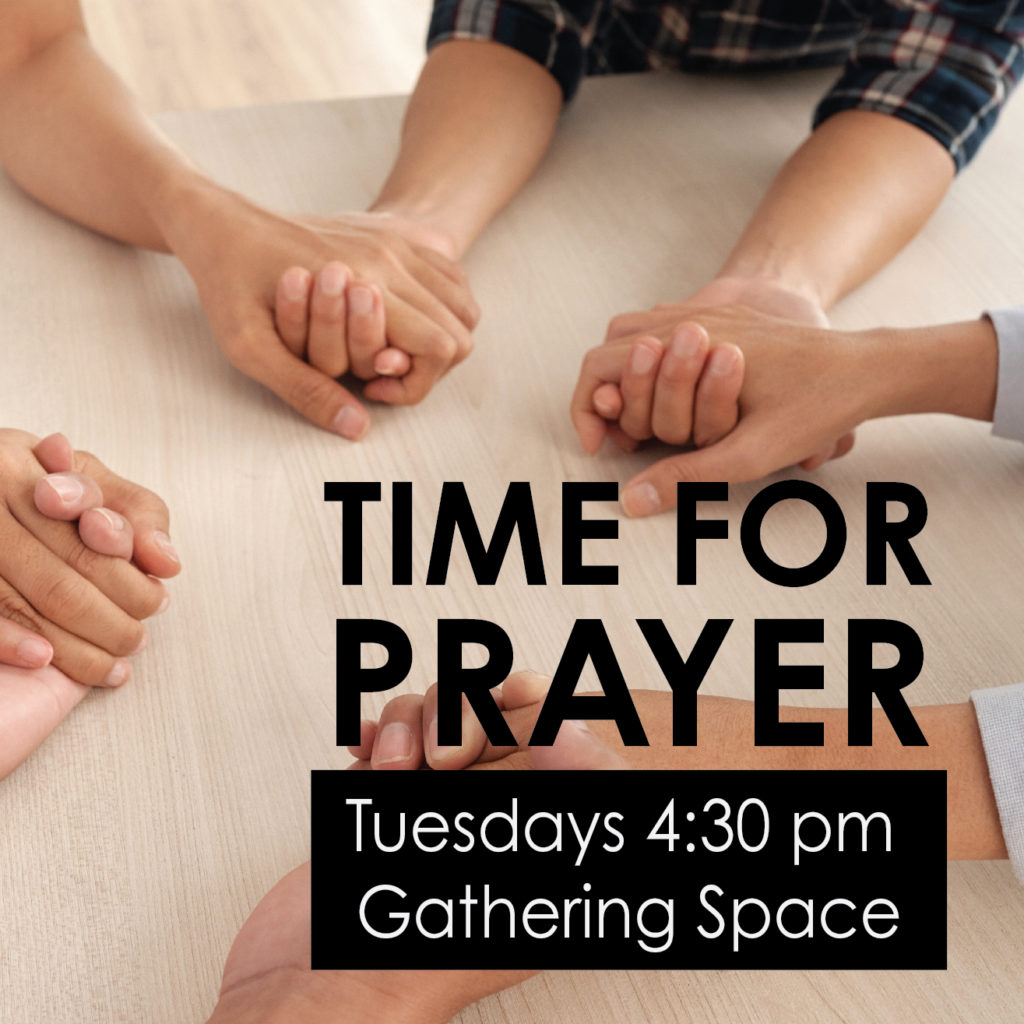 Connect with the Connector!
In an effort to streamline the process for submitting requests for event announcements in the Connector or spoken during the worship service, Communications has developed this easy-to-use online form to share all of your important information.
Click the link below to check out the form and if you have any feedback or questions, please send an email to communications@myfpc.org. Thanks!
Instructor Training for Bethel Bible Series
The summer Bethel Bible Series training seminar will be July 13-16, 2022, for the Old Testament and July 18-21, 2022, for the New Testament. FPC will cover the cost for any congregation member that is interested in the instructor training. For more information contact Elder Scott Legwold.
Hand out bulletins on Sunday morning
If you or your family would like to hand out bulletins before the start of our Summer Worship Services, please use the link below to sign up.
---
Stephen Ministry at FPC: Providing God's Care to Hurting People
What is this ministry about?
Extensively trained and supervised Stephen Minister Caregivers provide high-quality, one-on-one confidential Christian care to anyone in need. They provide weekly visits and ongoing support as long as the care receiver needs. Should the care receiver have needs that are beyond the scope of a Stephen Minister Caregiver, they are referred to professional caregivers.
What kind of care is offered from a Stephen Minister?
CRISIS CARE – For people experiencing change(s) that significantly challenge their ability to cope.
FOLLOW-UP CARE – After the crisis event.
CHRONIC CARE – For a person whose situation is unlikely to change.
PREVENTIVE CARE – Providing care before a crisis occurs.
SUPPORTIVE CARE – Care for the caregiver.
How can I find out more about this ministry?
Call the church office at 608-949-9445, or reach out to a pastor or deacon. Stephen Minister Caregivers don't replace the care of pastors and deacons. They carry it a step further.
---
---
Want to receive an email notification when the weekly Connector is updated? Sign up here!