Opportunities to experiment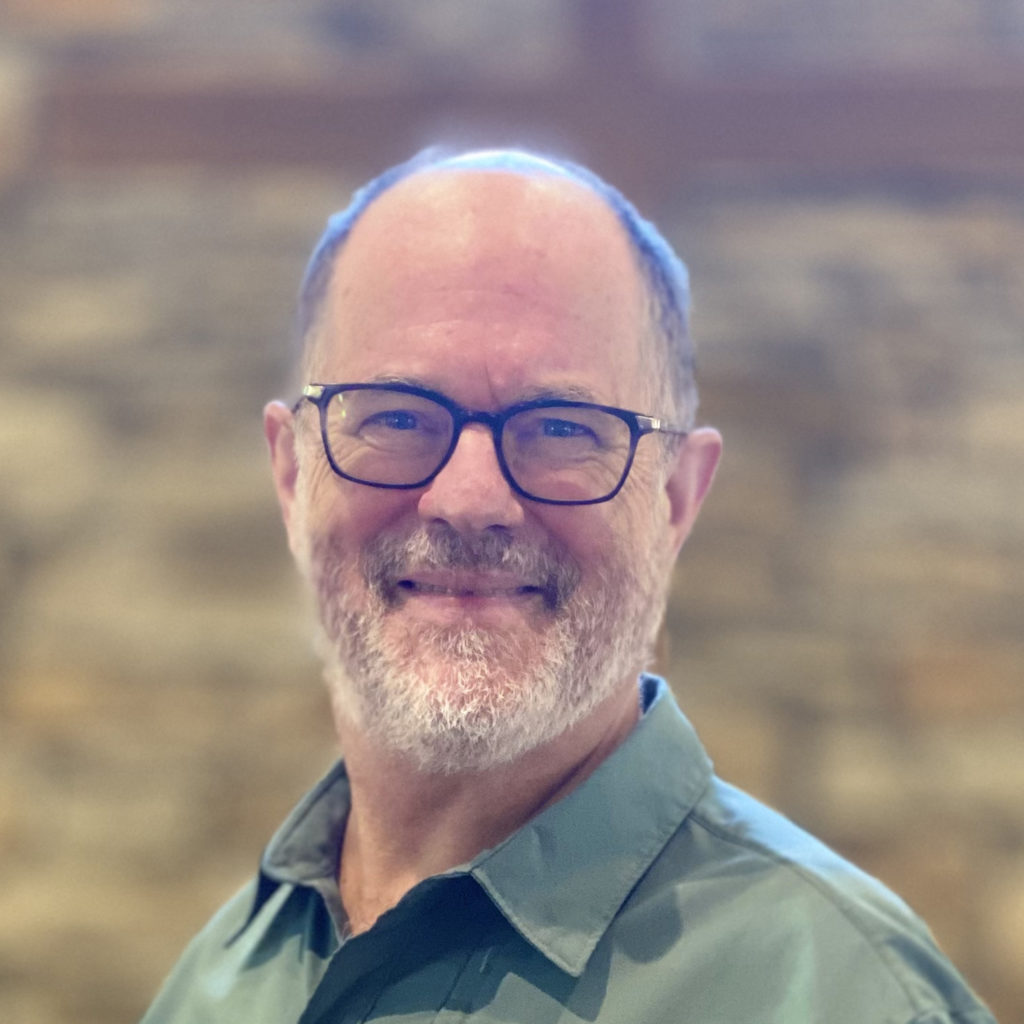 Three of the more curious items we discovered when the MIF Committee did the All-Church Survey was that:
1. 40% of our congregation was not engaged in any FPC committee, mission partner opportunity, small group or larger fellowship group.
This finding is not meant to be a judgement, but merely a picture into our church.
The good news is that 60% of our members are involved in the life of this church outside of Sunday Worship in some way.
And
2. 40% of the respondents to the All-Church Survey asserted that they did not know what possibilities there were to plug into the life of our church.
For these 40%, we are not doing a good job in communicating
• the opportunities to practice our faith (participate in a mission opportunity),
• grow and learn (adult education), or
• discover a group to whom they could belong.
This was 2/5's of our congregation or approximately 80 of our members who responded. Eye opening is that not? Remember no judgment. So curious.
The good news is that 60% (or 120) of our members said that we were doing a good job in the way we communicate.
Sure, we can always do better in our communication– Weekly Connector articles, printed Sunday Morning announcements, verbal (from the pulpit) Sunday Morning announcements, up-to-date Website info, informative bulletin boards, some real person answering the phone on weekdays, and occasional email blasts. Both Chris Drake and Alka do a great job in keeping us up to date on what opportunities are available. In fact, I think we do an incredible job, communicating places to plug in.
Most church consultants say that in order to get someone really invested in their learning and/or their growth, people need to be personally invited. So don't be surprised when some Elder or staff member approaches you with an unprecedented opportunity to gather with others, grow with other, or go with others. If something catches your interest, please view that as a nudge from God.
You will be seeing this article in the Connector every now and then. Please view it as a gentle nudge by your Pastor to disrupt your settled life and try something new.
Whatever you try may not fit, that is okay. Church is a "no-judgment" zone. 
Try out a Sunday Morning Bible Study or the choir, attend a "Theology on Tap" session, come to a GROW small group meeting, shadow one of our Waunakee Food Pantry volunteers, make an appointment to check out The River Food Pantry, get some friends together and cook a meal for Pres House. There are so many opportunities with which to experiment. 
And say "Yes" when some Elder or staff member approaches you with an unprecedented opportunity to gather with others, grow with others, or work with others. Your faith will become more active. Your life will be enriched.
Grace and Peace,
Pastor Glen
---
---
---
Marriage Retreat Announcement
After dinner on Friday, October 20, to before lunch on Sunday, October 22. Beautiful Green Lake Wisconsin. 2 nights, 4 meals, and a deliberate time to reflect on your marriage. $199.00/ couple. (Scholarships are available.) Currently, there is room for 9 more couples. We can accommodate more folks if we know in advance.
My wife, Christine, and I have led three weekend Marriage Retreats. We are not experts and have been enriched by all three. We all know that a wedding is just a day, but marriage is an ever-changing process that requires intention and attention. So come away and nurture the relationship you began on your wedding day.
Here are two quotes to think on:
"A strong marriage requires two people who choose to love each other even on those days when they struggle to like each other." – Dave Willis
"Love doesn't just sit there, like a stone, it has to be made, like bread; remade all the time, made new."- Ursula K. Le Guin
---
---
---
Video Devotional: One Small Kindness Before Breakfast
Using the Parable of the Sheep and the Goats and the example of Pastor Norm Parsons as models, Jeff shares a powerful way to improve your mood and the world around you in this episode of "Scriptures for Life." Soli Deo Gloria!
---
---
---
---
---
---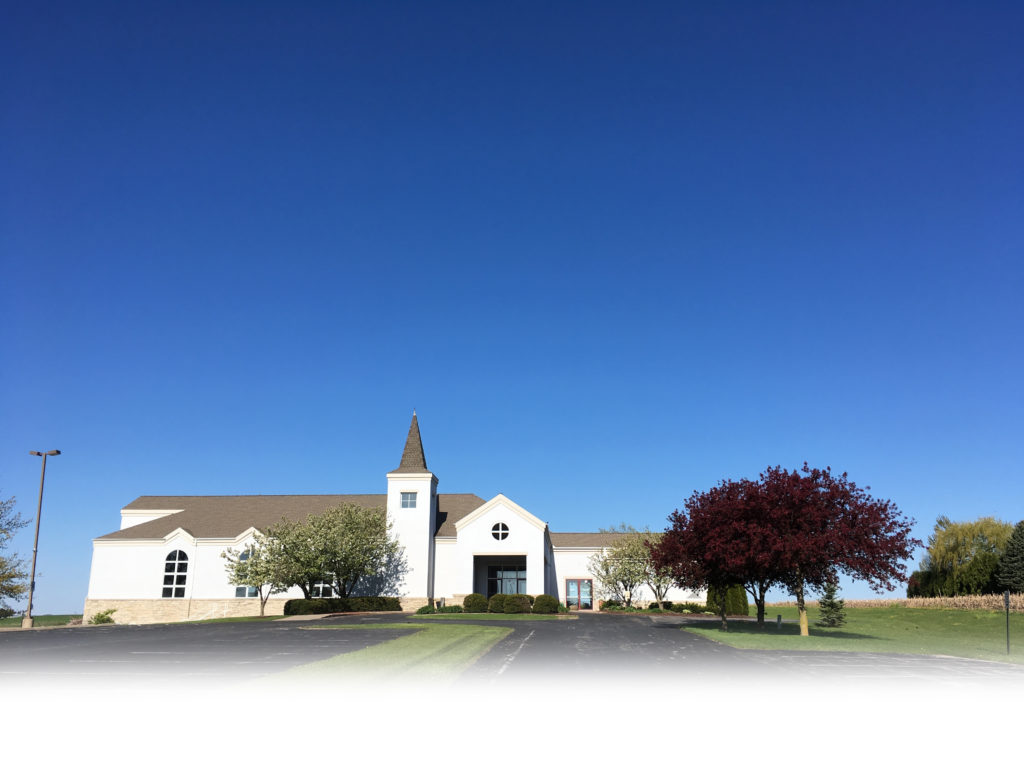 We exist as a congregation to know Jesus Christ and to make Him known:
To proclaim the Good News of Jesus Christ so all may come to know and love Him;
To nurture His people in joyful faith, fellowship, and commitment; and
To demonstrate His way of love in service to the world.
We use the Connector to share news of the coming week and beyond, the activities that involve a wide range of ages and interests at FPC.
---
Back to the top
---
News and Announcements
---
The PNC and Me – How You Can Plug In
Friends in Christ:
Your FPC Pastoral Nominating  Committee (PNC) is busy this summer finalizing the Ministry Information Form (MIF), n and other profile elements necessary to begin matching with potential pastor candidates this fall.  While hundreds of you (thanks a bunch!)  gave your MIF input on the kind of church FPC is – and wants to be – some of you have also approached PNC members with additional nuggets of wisdom on the search process:
➢ Lessons from prior searches in other churches
➢ Good interview questions
➢ How to sell Waunakee/Madison/WI to a candidate
➢ A few name suggestions to contact once we begin the search and interview process
All of your input is valued and appreciated and is being captured for consideration along our journey.  In order to balance the need for this wisdom while still preserving confidentiality and committee efficiency, the PNC settled on the following process for such input (two options depending on what kind of interaction you desire):
1. I Want to Provide Input to the Entire PNC.
Please provide such input by email. You can send your email to this address:
fpcwaunakeepnc@gmail.com
This email address is shared by the entire committee, so all members will see it. All such input will receive a receipt acknowledgment. If the input requires further follow-up, a member of the PNC may reach out to you for an individual conversation.
2. I want to provide input or ask a question to an individual PNC member
Feel free to do this any polite way you desire:
❖ Email the member
❖ Call the PNC member
❖ Text the member
❖ Approach them after church (but don't talk so long they miss out on the donuts!)
The PNC is keeping a repository of and discussing such individual interactions, to guide our recruitment and selection efforts.
We know selection of a new pastor is critical to FPC's faith journey, and we greatly appreciate your passion for the subject and detailed input. Keep those cards and letters (and emails) coming!
Your PNC:
Angela Himegarner (Chair)
Mary Currie
Kate Dietry
Mark Mathwig
Alan Roberts
Travis Serebin
Brice Wallace
---
Theology on Tap: A great time for connecting
Theology on Tap was such a great time of connecting with each other along with a deep discussion on busyness and how God is involved in that topic. If you missed it, here is a link to some quotes and questions that we talked about.
Theology on Tap is a casual gathering that is centered around food/drinks, connection and conversation on a deep faith topic. If you'd like to join in, please contact Christa or Ezrah. We'd love to have you join us!
The next Theology on Tap will be at Octopi Brewing on Saturday, July 22 at 3pm. The topic of discussion will be: What IS church community? How can we build it at FPC?
---
Fellowship in the summer for the Light Team
Pat, Lynda, Kay, and Alice of the FPC Light Team are all celebrating their 75th birthdays in June.
"The Light Team" Women's Bible Study Women at FPC who are interested in becoming closer to God through Bible lessons from Christian speakers and involvement with one another through prayer and fellowship should join us. This is a time for reflection and discussion, not for homework or extra reading. We all understand that some sessions will be missed for travel, appointments, grandchildren, etc. and end our weekly sessions with humor and treats. All women are invited to participate. If you have any questions, please email Lynda Bennin.
---
Our FPC Library is a treasure
Many fine books—both fiction and nonfiction—have been collected over the years and are available for you to check out. Click here for a list of some newer books that our library needs, readings that will merit your time and attention. We plan to add to the collection each year. Please consider buying one these titles. Order one if you can, read or peruse it, even write a review to promote it! Do let one of our librarians know if you choose to purchase one of these titles so that we don't overlap efforts. Audiobooks are great, and e-books are attractive, but paper books can be shared most easily, so we hope to add these important titles to the FPC library for everyone's benefit. Other donations of Christian books—fiction or nonfiction—are also welcome. Just leave them in the library area with a note that says "Book Donation." Thank you!
Click here for our list of books on our Amazon wish list
Questions? Call or email Alice Honeywell — 608-692-5496; ajhoneywell@wisc.edu
---
Nursery is open all summer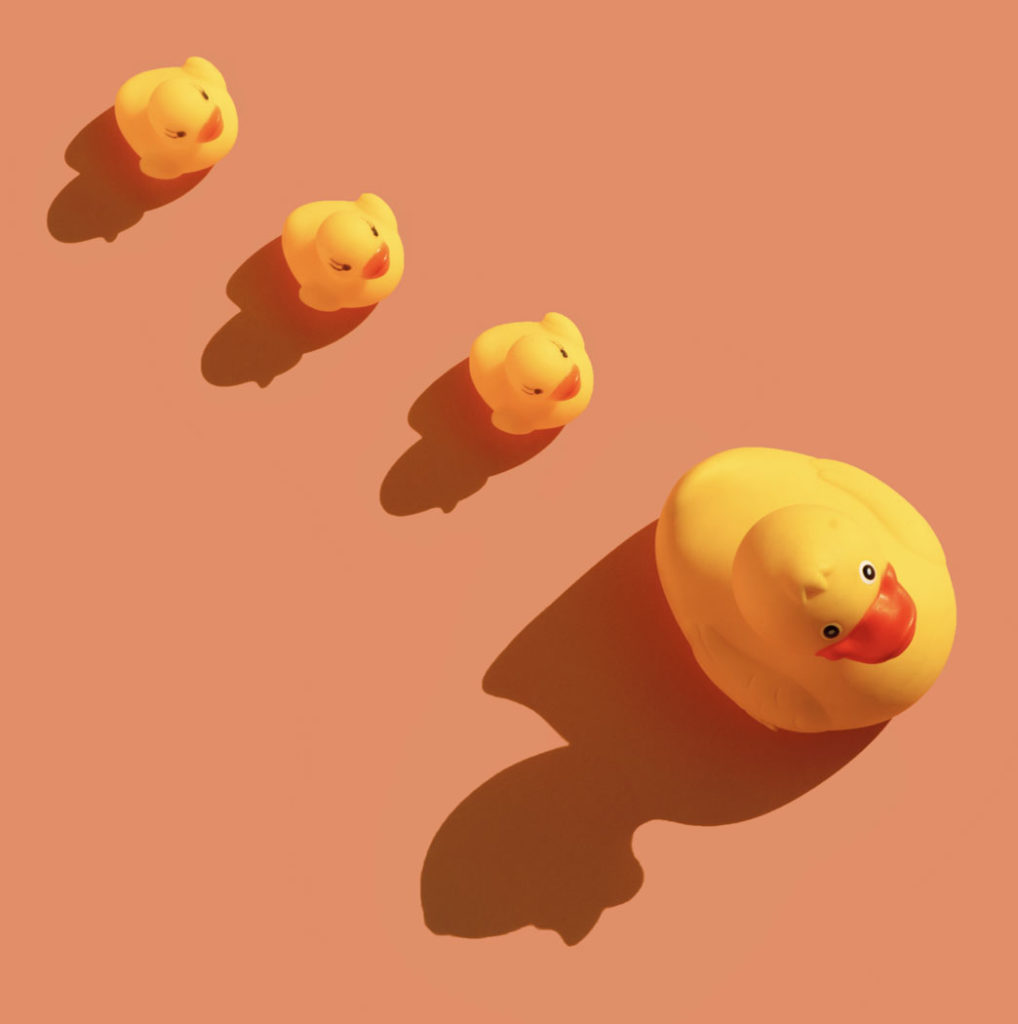 Nursery Age 2 and Under – Room 200
The Nursery is available on Sundays from 9:00 – 11:00 AM, is staffed by church volunteers who love children and want to share God's love with them.
---
Kingdom Kids this summer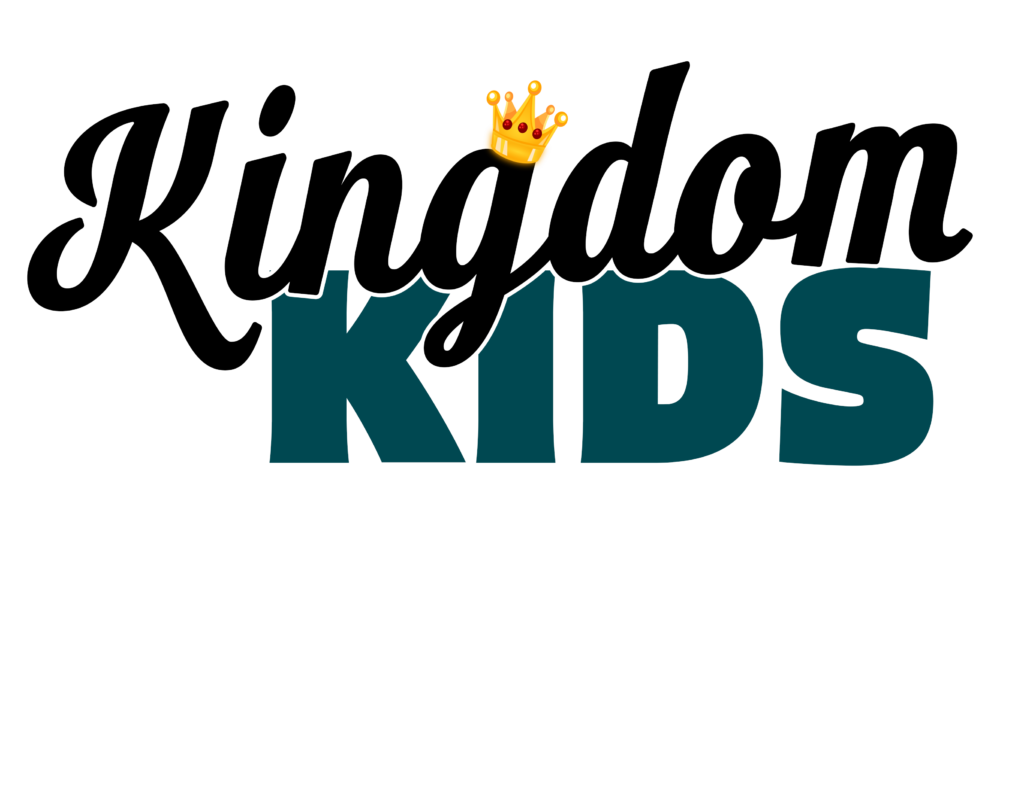 3-year-olds through Kindergarten will be dismissed after the Children's message during Sunday service throughout the Summer.
---
---
Guest Musicians: Second Century Brass Quintet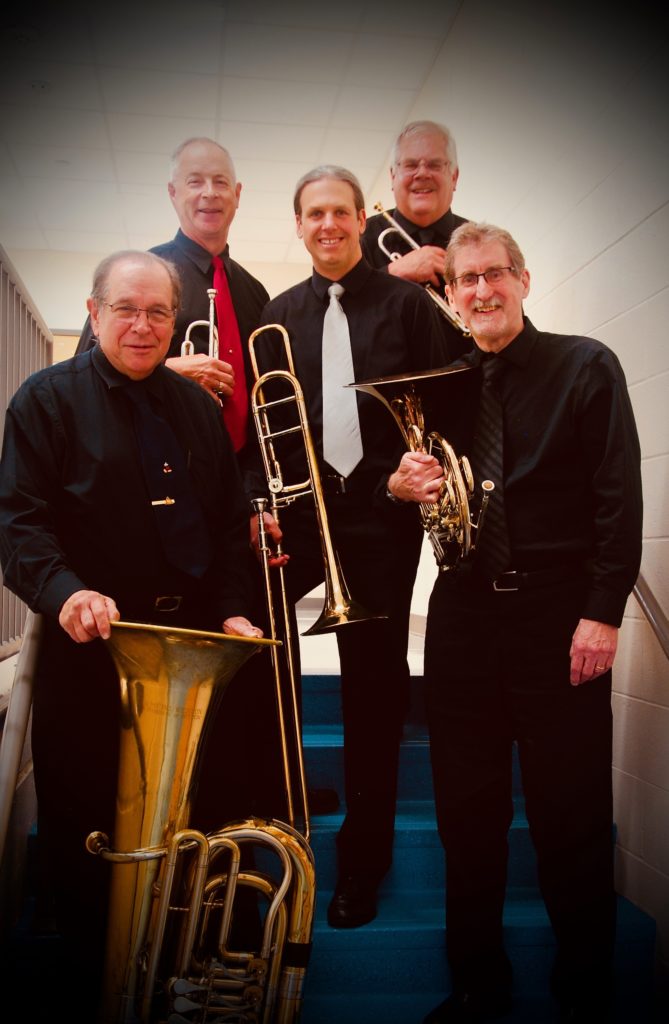 This Sunday, July 2, the Second Century Brass Quintet will be our guest musicians, you won't want to miss it!
The Second Century Brass Quintet is made up of active and retired music educators who enjoy getting together regularly to rehearse and promote Brass Quintet music. Members are Anton Dvorak of Brooklyn on Tuba, Joe Hartson of McFarland on Trombone, Brad Schneider of Verona on Horn, Paul Heinecke of Mt. Horeb and Scott Eckel of Madison on Trumpet.
Their repertoire spans a wide range of styles, from music of the renaissance to modern settings that manipulate melodic and harmonic elements in new ways.
Our "Second Century" name is derived from the fact that SCBQ members have cumulatively taught for well over a century!
---
Summer Music in Worship
July 2 – Second Century Brass Quintet
July 9 – Blue Skies Saxophone Ensemble
July 16 – Roxanne & Alan Fauque, piano/vocal and Saxophones
July 23 – First Pres. Praise Band
July 30 – Mary Kay Burton, organ/piano and Diane Robinson, vocalist
August 6 – Mitch Richards, organist
August 13 – Sydney Ray, vocalist; Ying Wang, accompanist
August 20 – Ying Wang, piano
August 27 – Natalie and Derek Handley, vocals/guitar/cello


---
---
Back to the top
---
Coming Events | July 2 – July 22, 2023
---
Sundays – During Service – Kingdom Kids
During the worship service kids can leave the worship service after the Children's Moment and need to be picked up in room 202 after the service is over.
We offer Kingdom Kids for 3-year olds – kindergarten. Kingdom Kids offers a fun, unique time for children to explore their faith and form positive relationships with peers.
---
Monday, July 3 at 7pm – Centering Prayer Group
The Centering Prayer group will meet in the Chapel on the first Monday of each month at 7pm for two 20 minute "sits". For those who want to "learn by doing," please come at 6:30 to get oriented. For questions, please contact Pastor Glen.
---
Monday, July 17 at 12:30-5:45PM – Madison Country Day School Blood Drive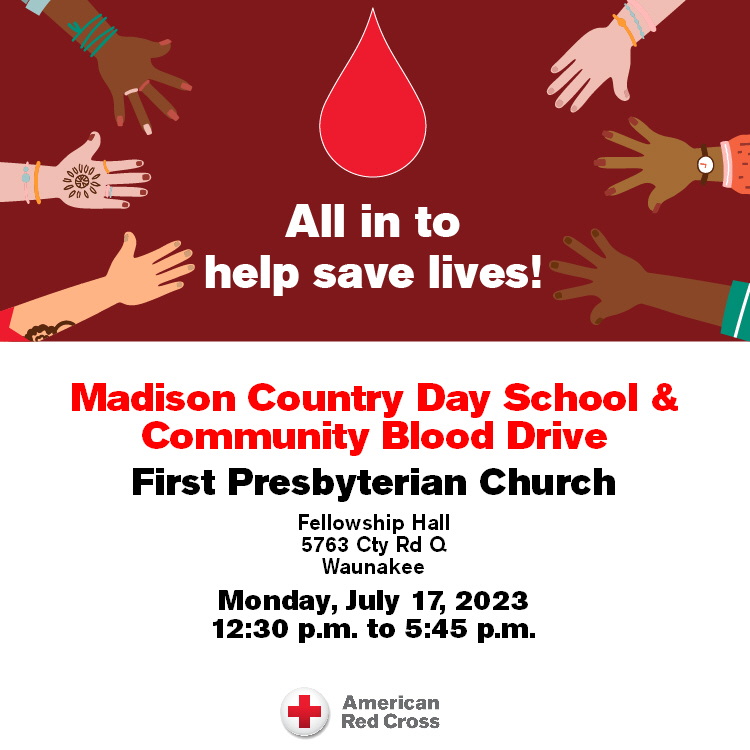 ---
Saturday, July 22 at 8am – Grow Group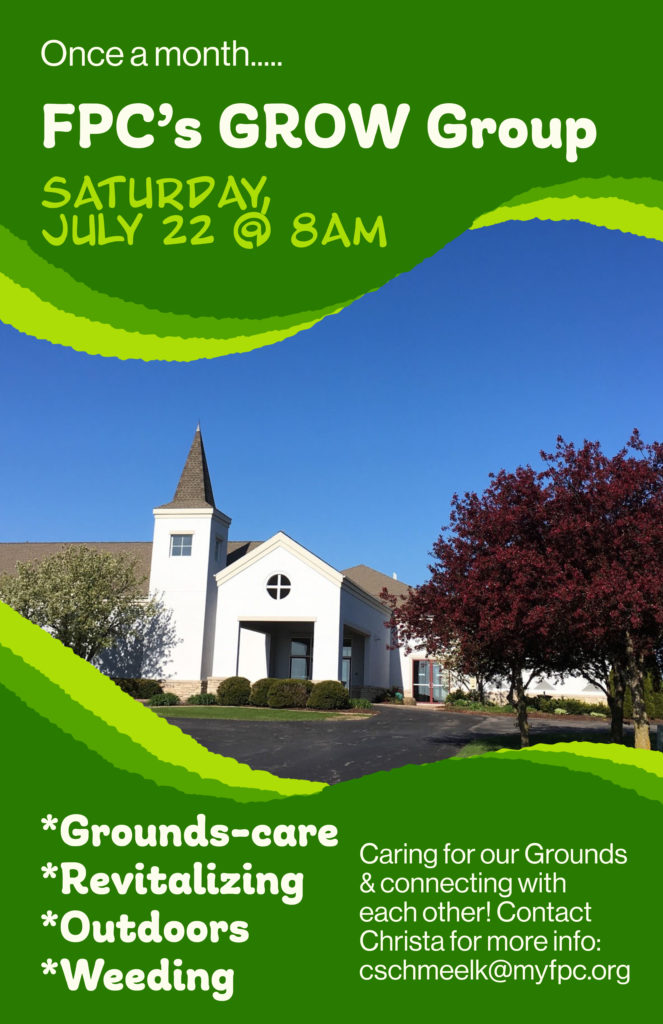 ---
Saturday, July 22 at 3pm – Theology on Tap
---
Save the Date | More Info to come
---
Sunday, July 23 at 1PM – Children's Ministry Hike at Indian Lake
Meet in the main Indian Lake parking lot. Text Christa if you have a question on weather or can't find it on the day of: 608-208-3265
---
Friday, August 25 at 6PM – Children's Ministry Summer Fun Night!
Summer Family Fire Pit, Outdoor Movie and for those who desire – a Campout at FPC! Bring your own dinner to cook over the fire at 6pm (like hotdogs!) and we'll provide the s'mores. The movie will start at 7pm, and for those who would like to camp, please RSVP to Christa: cschmeelk@myfpc.org– and she'll get you the details.
---
Friday, October 20 – Sunday, October 22 – FPC Marriage Retreat
Pastor Glen and his wife, Christine, will lead this event at the Green Lake Retreat Center. Cost is $199 per couple for 4 meals and 2 nights' lodging. Contact Pastor Glen or Christa Schmeelk for more information.
---
Saturday, October 28 – 8:30AM-12:30PM – Introduction to Centering Prayer
The next offering by Contemplative Outreach of Madison's Introduction to Centering Prayer. This will be the last offering while Pastor Glen is at FPC Waunakee. Those who are new to this practice are welcome as well as those who want to deepen their practice.
---
---
Back to the top
---
Opportunities to Serve
---
Agrace: Hospice Volunteers Needed in Dane County:
Volunteers are needed to assist customers, operate the cash register and sort donations at the Agrace Thrift Stores in Madison, pack donated merchandise in donors' homes, or make companionship visits to local Agrace hospice patients in patients' homes, nursing homes or assisted living centers.
Agrace will host volunteer orientation Tuesday, July 18, from 1 p.m. to 5 p.m. at its Madison campus. Pre-registration is required. Call (608) 327-7163 or visit agrace.org/volunteer to fill out an application.
---
---
Stephen Ministry at FPC: Providing God's Care to Hurting People
What is this ministry about?
Extensively trained and supervised Stephen Minister Caregivers provide high-quality, one-on-one confidential Christian care to anyone in need. They provide weekly visits and ongoing support as long as the care receiver needs. Should the care receiver have needs that are beyond the scope of a Stephen Minister Caregiver, they are referred to professional caregivers.
What kind of care is offered from a Stephen Minister?
CRISIS CARE – For people experiencing change(s) that significantly challenge their ability to cope.
FOLLOW-UP CARE – After the crisis event.
CHRONIC CARE – For a person whose situation is unlikely to change.
PREVENTIVE CARE – Providing care before a crisis occurs.
SUPPORTIVE CARE – Care for the caregiver.
How can I find out more about this ministry?
Call the church office at 608-949-9445, or reach out to a pastor or deacon. Stephen Minister Caregivers don't replace the care of pastors and deacons. They carry it a step further.

Doneta Chorney
608-345-1196

Tryg Knutson
608-622-9539

Jill Umlauf
715-360-5962
---
Want to receive an email notification when the weekly Connector is updated? Sign up here!
---
Connect with the Connector!
In an effort to streamline the process for submitting requests for event announcements in the Connector or spoken during the worship service, Communications has developed this easy-to-use online form to share all of your important information.
Click the link below to check out the form and if you have any feedback or questions, please send an email to communications@myfpc.org.
The Connector is available in print at the Connection Corner in the Lobby for those who would like a printed copy.
The Connector comes out at 4 PM every Friday. The deadline for submissions is noon, the Wednesday prior.