A New Discovery: The Bible App
From Janna Leslie, FPC Communication Specialist
Recently, I discovered a new aspect of an app that has been on my phone for several years. I normally use the Bible App as a quick reference when I don't have my actual Bible at hand. But I've found that this app has so much more to offer!
It's the devotions and reading plans aspect of this app that I just became aware of. Specifically, I found a devotion called "Dangerous Prayers". This five-day devotion is meant to push you out of a rut of stale, boring prayers. This description piqued my interest and if you're ready to pray daring, faith-filled, God-honoring, life-changing, world-transforming prayers… you might want to check out this series on Bible App as well. Or, find another one that speaks to you! If you use the app and come across another great plan, send me email at communications@myfpc.org. I'd love to hear about your own discovery!
---
---
---
How you can sign up to attend the indoor worship services
In next week's Connector you will find a link where you can reserve your spot in the sanctuary. You will need to reserve a spot for each person in your family. There will be 50 spots available for each service. The online sign-up for the February 7 service will be available from 8 AM on February 1 until noon on February 5. If you are not able to use a web sign-up, you can call the church office to reserve a seat.
The sign-up process may change from week-to-week, so keep an eye on future Connectors for the latest updates! Your patience is appreciated as we work to develop a process that best serves you, our FPC family.
What you can expect:
While the new indoor service will look different from past worship experiences, please join us and SAY YES TO…
Signing up in advance to attend worship
Wearing a face mask as you enter and throughout your time at FPC
Picking up a name tag and Communion Elements at the Check-In Desk
Worshipping together in the Sanctuary
Following an usher to your preassigned, socially distanced seating area
Maintaining a minimum of 6 ft social distancing from people outside of your household
Using hand sanitizer in the pews
Enjoying the fresh air from the open windows (You may want to keep your jacket on) during the approximate 30-minutes service
Following an usher to exit worship from back to front
Please refrain from chatting with fellow worshippers until outside the church
Virtual services will continue to be made available online.
---
---
---
Click the pic!
Here's a nice shot of your FPC staff at weekly staff meeting last Tuesday. Thanks to Alka Van Haren for being our photo bug. 🙂
---
Thanks to FPC for Christmas Giving
Thank you for your support of the Christmas Giving Tree program, even though it was a much different process this past year. It is a testament to the generosity of our community that this outpouring of care and compassion occurred. Thank you for giving so that 158 Families [326 children] in need in the Waunakee School District could have a little bit of your Love touch their lives.

May God Bless you all! Thank you for your support of WEB projects at Christmas, and throughout the year.

Waunakee Ecumenical Board
Your generosity is a beautiful example of what makes this community great! Thank you for being part of the solution as we begin the New Year with hope for the future. Your gift is a demonstration of your core values and the empathy and compassion that has the power to change the world. Words could never do enough to express our gratitude.

Thanks to supporters like you, we have exceeded our goal of $50,000 by raising $80,088. We will continue fulfilling our mission and vision of Shelter From The Storm Ministries. Thank you for making a place for the poor in your life.

Shelter from the Storm Ministries
---
Virtual Watch Party Groups for
"The Chosen"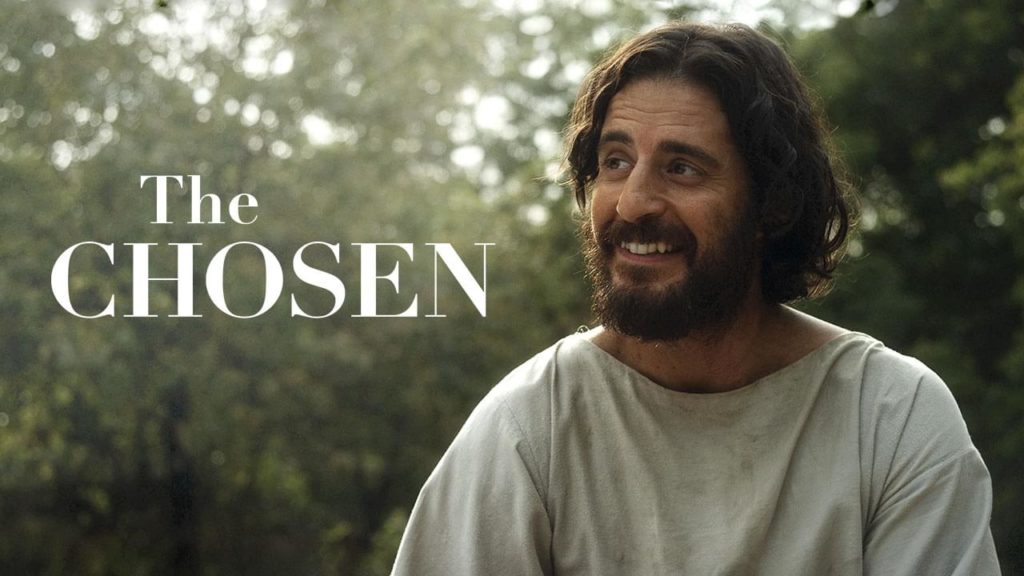 "The Chosen" is an incredibly well written 8 episode web-series that allows us to see Jesus in a new way – with humor and amazingly creative backstories for his disciples. Children and Teens welcome! (Best fit is likely upper elementary and older.)
Virtual Group 1
Every other Thursday evening from 7-8pm, beginning January 21
February 4, 18, March 4, 18, April 1, 15, 29
Zoom Link
Meeting ID: 899 1154 5763
Passcode: fpc
Virtual Group 2
Every Sunday from 4-5pm, beginning January 24
January 31, February 7, 14, 21, 28, March 7, 14
Zoom Link
Meeting ID: 843 5249 2264
Passcode: fpc
Interested in an in-person group? Just let Christa Schmeelk know.
---
New Virtual Women's Bible Study
A four-session Bible study going over different Psalms and discovering how to be women that are desperate to know God. Every other Thursday from 7-8pm: January 28, February 11, 25, and March 11.
Join Zoom Meeting
Meeting ID: 831 3261 8838
Passcode: fpc
---
Bingo Bash!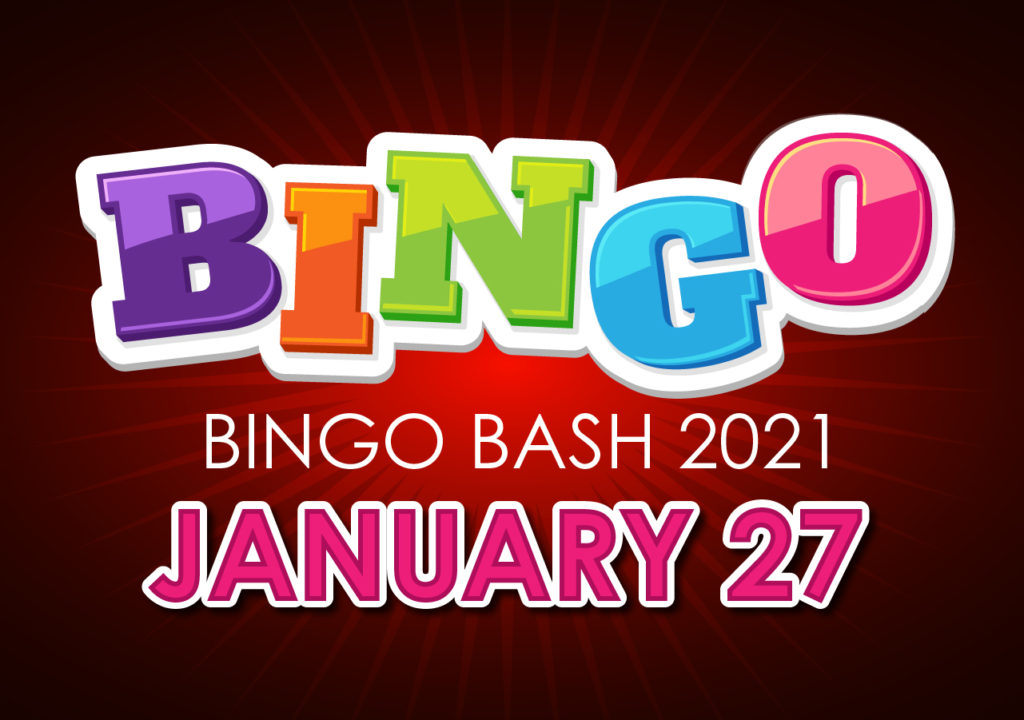 We're going, you guessed it–VIRTUAL–this year. But we're going to blast the fun right through your screen! Plan to join us on Wednesday, January 27, 6:30-7:30pm.
Print your Bingo Cards ahead of time (and use as many as you want!) https://letsplaybingo.io/generator. If your printer isn't working, just generate a card and draw it on a piece of paper! Make sure you have bingo "markers" (like cheerios, torn up scraps of paper, or game pieces – anything that fits!) The following Saturday, there will be Drive Through Prize Pick Up on January 30 from 10-11am at the FPC front entrance.
Join Zoom Meeting
Meeting ID: 856 7161 8988
Passcode: fpc
---
Virtual African American History Course
Nehemiah, a local nonprofit led by Rev. Dr. Alex Gee, is offering a virtual African American History Course in February and March of 2021 on Monday nights from 7-9pm.
Email Christa Schmeelk if you are interested!
From the Nehemiah website:
Our purpose is to understand how the African-American experience has shaped the world we all live in, and how allies can find roles supporting racial justice today. We will lead this process without the use of guilt, finger-pointing, or propaganda, and lead from a place of compassion, community, and understanding. Rooting ourselves in our history, and understanding how we got here, will help us move forward together to make a better world and a stronger Madison.
Christa Schmeelk, Director of Family Ministry at FPC, is happy to be able to offer a connection point for those interested in participating in the class. There will also be an opportunity to continue a discussion through a virtual small group to talk about this topic from a faith perspective. Email Christa through the button below if you are interested or if you would like more information.
---
Stephen Ministry
We know the COVID-19 pandemic has impacted everyone—raising the level of fear, stress, and anxiety for people all over the world and underscoring the importance of caring ministry. As a Stephen Ministry congregation, we equip and empower lay caregivers to provide high-quality, confidential, Christ-centered care. Our commitment to this ministry is extremely important during these uncertain times.
If you, or someone you know, could benefit from this ministry, contact the church office.
---
Want to receive an email notification when the weekly Connector is updated? Sign up here!