Winter Retreat Video Fun
These 7-8th grade girls won first place in an all-retreat contest for best video!
Over the last two weekends, our Graceland students attended a winter retreat in Lake Geneva. They enjoyed great worship music, a meaningful speaker and free time for outside activities like broom ball and tubing.
New to the retreat this year, breakout sessions were available for students to learn and discuss relevant topics like: dating, friendship, social media, and handling school stress in grades and sports.
It was an amazing weekend… when the speaker asked the students to stand if they felt God this weekend every FPC student stood up.

Amanda, Graceland Mentor
Both weekend retreats–one for 9-12 grades and one for 7-8 grades–were titled Ultimate Pursuit. They encouraged students to focus on what should be their ultimate pursuit: to know God and know that they are loved.
Email Ezrah Schmeelk, Director of Student Ministries for more information about how the retreat impacted the students. You can learn more about Lake Geneva Youth Camp here.
---
NOTICE: All Congregational Meeting
Sunday, February 16
Immediately following first service on Sunday, February 16 the congregation will meet to vote on the open Personnel Elder position. 
---
We are Seeking a New Director of Children's Ministry
If you or someone you know might be interested in the best job ever, please reach out to Christa Schmeelk, Director of Family Ministry, who will be assisting recruitment. Read the job posting here.
---
Lenten Dinners are Back!
Wednesday nights March 4–April 8 at 5:30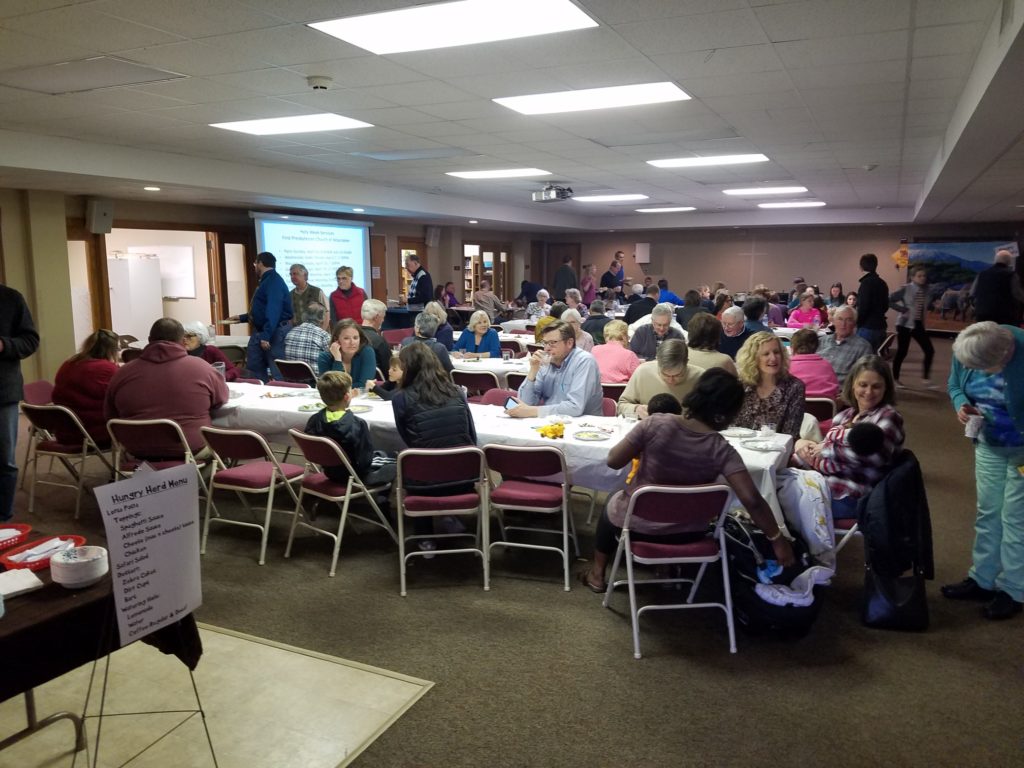 The Fellowship team is excited to announce Wednesday Night family dinners during Lent! Clearly our congregation has an "appetite" for these gatherings because they were a HUGE success last year as we prepared for the miracle of Easter. The meal begins at 5:30 and is followed by a 30 minute devotion ending at 6:45. Mark your calendars: the Wednesday night dinners run from March 4–April 8.
---
Join the Children's Choir
Practice: Wednesdays during Lent: March 4, 11, 18, 25, and April 1
Performing: Palm Sunday, April 5 at the 8:45 Service
We have had such fun singing during VBS that we wanted to offer an opportunity for the children to sing in a Children's Choir this year! During Lenten dinners, we will be offering 2 different music programs for kids. Free dinners will be provided from 5:30-6:15pm, and while the adults have a devotional from 6:15-6:45pm, kids 1st –6th grade will go with our Music Director Nancy to the chapel to learn songs they can perform on Palm Sunday (for those who would like to). Ages 3- Kindergarten (or parents with their toddlers) can go to the preschool room for a time of music and fun with Christa from 6:15-6:45pm.
Let's get ready to jam together! Email Christa Schmeelk, Director of Family Ministry
---
Giving up STUFF for Lent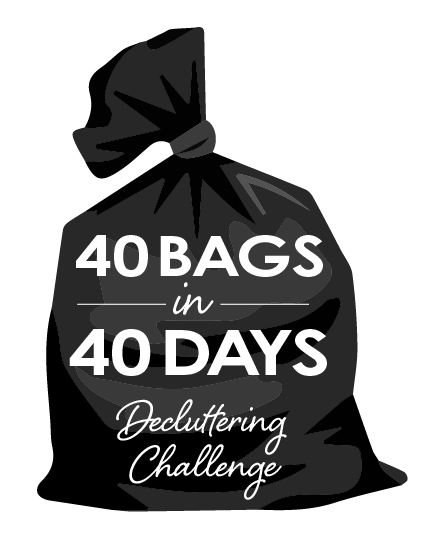 Are you ready to declutter? Coinciding with the 40 days of Lent, why not go through our homes (or garages or email inboxes!) and declutter one "bag" a day? Join this Facebook group that will challenge, encourage and support your effort to give up some STUFF.
Sign up in the lobby on Sunday, February 23 after service or click on the link below to be added to the Facebook group. We will encourage each other and find accountability by posting pictures of our work. Living with less stuff and clutter leaves more room for Jesus in our hearts and minds. Together, we can fight the clutter!
---