Master of the Grill
Outreach Elder Wes Ray shares his grilling secrets!
On Monday, August 9 in the Fellowship Hall, the Greeting Ministry team hosted a night for prospective greeters. Wes, a BBQ enthusiast, taught the attendees his secrets for the perfect grilled pork! The meeting was dubbed the first annual Holy Smokes!
Are you interested in volunteering as a greeter? Email Wes Ray at wesray603@gmail.com or Rebekah Temple at rebekah.temple@gmail.com.
---
---
Video Devotion: Do Not Be Anxious About Anything
Reverend Jeff Quinto, Director of The Bethel Series and FPC member, shares a devotion from Philippians 4, in which Paul tells us, "Do not be anxious about anything." It is important advice for the times in which we live.
---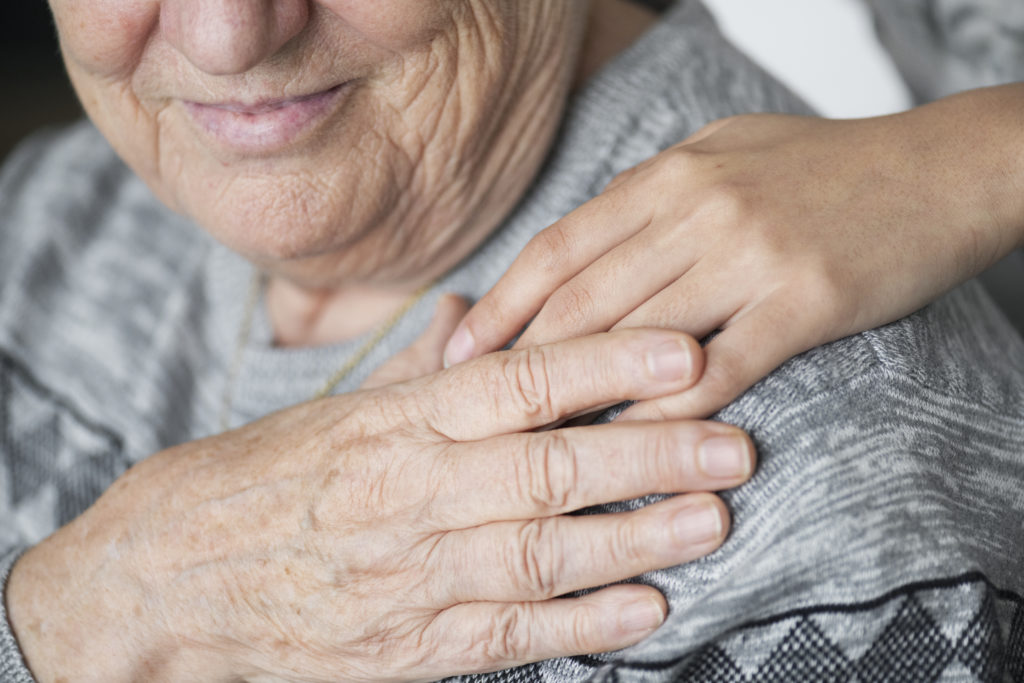 Memory Café Returns
Thursday, September 2 | 9:30-11 am
Steeplechase Condominium Clubhouse
After more than a year of not meeting, the Dementia Friendly Waunakee Committee will resume its monthly Memory Café on Thursday, September 2, from 9:30-11 AM at the Steeplechase Condominium Clubhouse, 5636 Conway Glen (off Woodland Drive). Signs will be posted to direct people to the Clubhouse. The Café provides a social gathering place and programs for those with mild cognitive impairment or early to mid-stage dementia, along with their family members or friends. The theme for September is "Pizza Party" in celebration of resuming the monthly events. Ian's Pizza will make a presentation on pizza and serve pizza to all attending. Other refreshments will be provided. Per CDC guidelines, all who attend are requested to wear masks at the event.
The Waunakee Senior Center also offers support groups for those caring for family members or friends struggling with health issues. The Parkinson's Support Group meets on the fourth Tuesday of each month at 2 PM. The Caregiver Support Group meets on the first Tuesday of each month from 2:30-5 PM.
More information on the café and support groups can be obtained by calling the Waunakee Senior Center at 849-8385.
---
Daily Bread-Now Available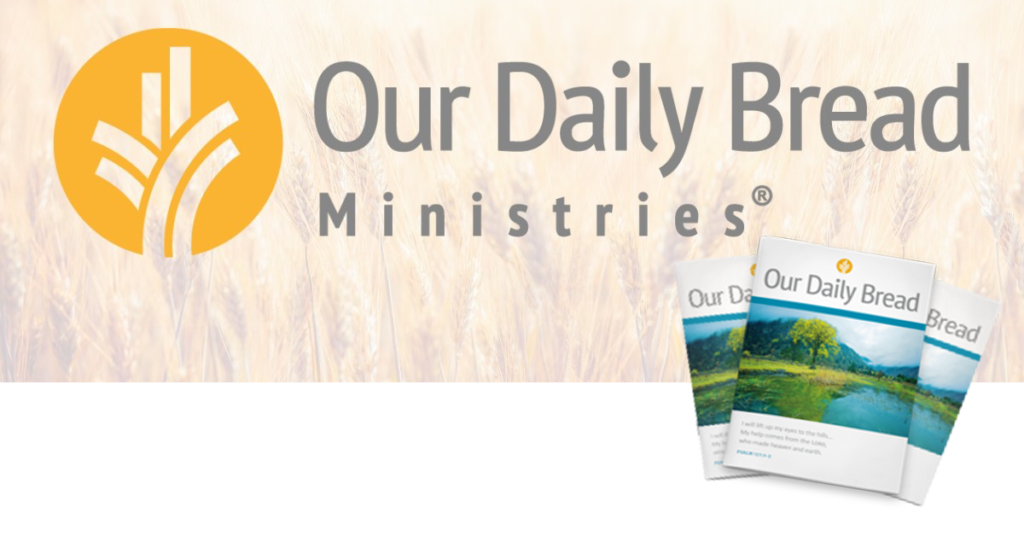 New copies of Our Daily Bread for September/October/November are available for pick up. Stop by the church to pick up your copy in the tote outside the front door or in baskets inside the building at the front entrance and south entrance in the educational wing.
---
WEEKLY ANNOUNCEMENTS | August 15, 2021
Opportunities for serving at FPC:
The Adult Nuture and Spiritual Growth committee is looking for new members
Elder Scott Legwold is encouraging anyone in the FPC congregation to consider joining the committee for Adult Nurture and Spiritual Growth. Exciting opportunities are in the works for this area of ministry. Get involved today! Interested individuals can email Scott directly at: scott.legwold@gmail.com.
Communications Volunteer:
Are you tech-savvy and interested in learning aspects of updating the FPC website and other entry-level tasks of communications at FPC? We are looking for someone high-school age or older for this internship-like position.
Camera Operators:
Our online service video team is looking to add camera operators to our Wednesday morning recording sessions. This volunteer position requires experience with different camera settings and lighting situations, and some production experience would be helpful.
If you are interested in either of these opportunities, send an email to communications@myfpc.org to learn more.
September 5 | 9 am INDOOR Sanctuary Worship
September 12 – Our New Fall Schedule:
8:45 am Blended Service
10:45 am Contemporary Service
Coming up this Fall for Kids:

Back to School Blessing – Sunday September 12, during both services.

4K-6th Grade Sunday School
Sunday, September 12 | 9:45–10:40 am
Attention all 4K-6th Graders! Sunday School is back beginning Sunday, September 12 from 9:45–10:40 am. Come join us for Popcorn and Praise to celebrate the beginning of the new school year! We will have some activities, music, time to play on the playground, popcorn! So 'pop' on in to see what Sunday School is all about!
Sunday School Registration:
Please help us plan for this year's Sunday School. Click the link below to register your child/children for this school year! This will also make sure you continue to receive FPC Children Ministry's email communications.
We are looking for some help!
Are you someone who likes to work with kids, plan events like Trunk or Treat or the Easter Trail? Do you enjoy working in the background to make events successful or just want to have a great time praising God? Children's Ministry is looking for you! We have several areas in need of volunteers! Follow the link below to find service areas that might interest you. If you have any questions please contact Patricia Coley, Director Of Children's Ministry at pcoley@myfpc.org.
Baptism Joy!
Last Sunday, Reagan Frances Greiber, daughter of Trevor & Alyssa Greiber was baptized. We welcome Reagan into the family of faith through the sacrament of baptism.
Deepest Sympathies
Sympathies and prayers for the family of Paul and Kathy Kuehn. Paul's Mother, Rosemary Kuehn passed away at the age of 95 on August 10. The funeral will be held next week sometime at St John's Catholic Church.
Stephen Ministry at FPC: Providing God's Care to Hurting People
What is this ministry about?
Extensively trained and supervised Stephen Minister Caregivers provide high-quality, one-on-one confidential Christian care to anyone in need. They provide weekly visits and ongoing support as long as the care receiver needs. Should the care receiver have needs that are beyond the scope of a Stephen Minister Caregiver, they are referred to professional caregivers.
What kind of care is offered from a Stephen Minister?
CRISIS CARE – For people experiencing change(s) that significantly challenge their ability to cope.
FOLLOW-UP CARE – After the crisis event.
CHRONIC CARE – For a person whose situation is unlikely to change.
PREVENTIVE CARE – Providing care before a crisis occurs.
SUPPORTIVE CARE – Care for the caregiver.
How can I find out more about this ministry?
Call the church office at 608-949-9445, or reach out to a pastor or deacon. Stephen Minister Caregivers don't replace the care of pastors and deacons. They carry it a step further.
---
Want to receive an email notification when the weekly Connector is updated? Sign up here!