Our FPC Family at Home: Staying Connected During the Quarantine
Quarantine Fun with Lori! from First Presbyterian Church on Vimeo.
Watch this video to see the silly things going on at Lori's house during the quarantine. She also reminds families to check out the Sunday School activities in FPC's Google Classroom. You can get all the info right here:
What are YOU doing at home?
We want to see what's going on at your house! Please send us pictures or video links so our church family can feel connected when we can't physically be together. Here are some ideas of things we'd like to see:
Pictures of your family watching FPC's worship service.
Do you wear jammies? Do you watch while eating breakfast? How about sharing your family's favorite pancake recipe?
A video update of things going on in your house.
Let your child be the reporter and interview each family member. Don't forget the pets!
Send us a screen shot of a virtual meeting!
We'd like to know about how you are staying in contact with your FPC groups online. Do you recommend a specific app or website? Or maybe you have a technical tip to share?
Send your photos, links of your 1-2 minute video, or stories to communications@myfpc.org so we can share it in an upcoming Connector. Let's be intentional about Living Faith Together!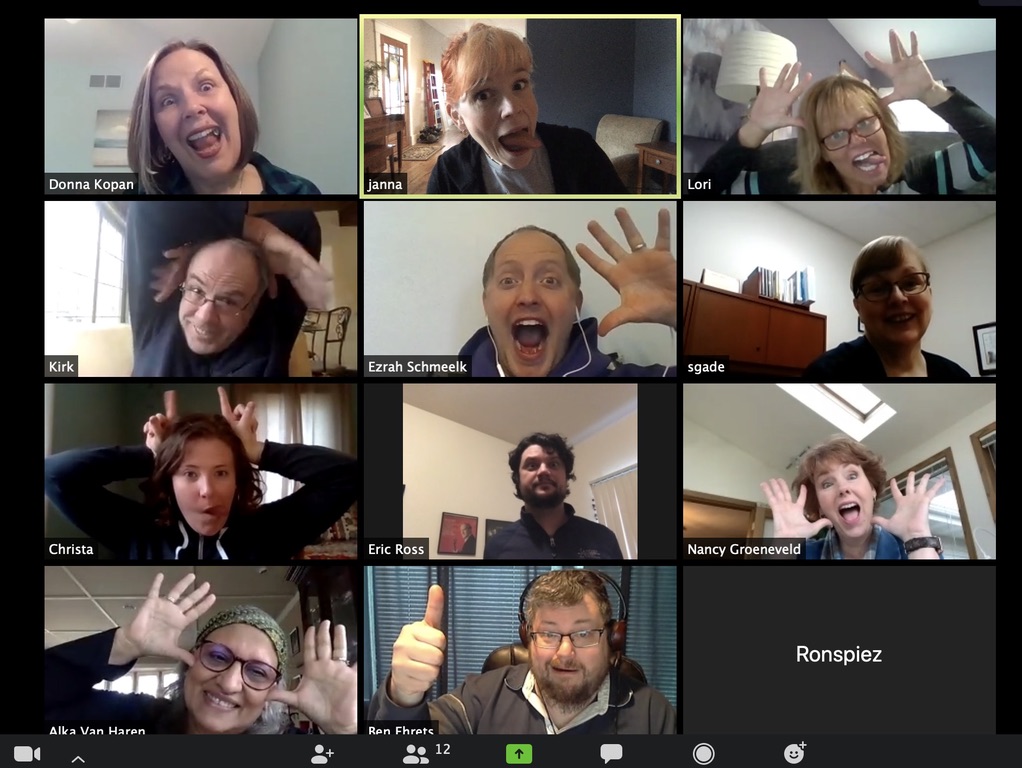 ---
The Waunakee Food Pantry needs food donations.
An increase in clients due to job loss and school closings is creating a great need for food donations at the food pantry. To address the health concerns regarding the coronavirus and social distancing, you can leave food donations in the donation box outside the door at Waunakee Food Pantry, 806B S. Division St.
TOP ITEMS NEEDED FOR DONATION
Spaghetti sauce
Snacks
Breakfast cereal
Laundry detergent
Toilet paper
Paper towels
Toiletries (Soap, shampoo, etc.)
Condiments (honey, mayonnaise, ketchup and mustard)
Crackers
Canned meats
Canned fruit
Boxed or bagged dinners (Hamburger Helper)
Boxed potatoes
Pancake mix
Pancake syrup
Flour
Sugar
Snack items and crackers (Snack items that can be put into the
Also, the pantry is in need of volunteers under the age of 70, in good health, and not caring for someone with a health need at this time to assist with food carryouts.
People interested in volunteering should check our updated website: www.waunakeefoodpantry.org for open times and updated donation needs. For additional information, call Lynda Bennin 608-849-8656. Your help and care for neighbors in our community is very much appreciated.
---
FPC Care Calls
In an effort to stay connected during this season of social distancing, Church Staff and other members of FPC will be making care calls. We are reaching out to learn how you are doing, if you have any immediate needs, and if you have any prayer requests.
We all get plenty of calls from numbers that are unfamiliar to us, so if you don't answer, we understand! We will leave you a voice message with our phone number and you many call us back at your convenience. We would love to connect with you!
---
NEW! The FUEL Report for God's Work at FPC in 2020
Funds for Unending Evangelism and Love
as of February 29, 2020
[table id=1 /]
With all promised 2020 pledges fulfilled and if the non-pledge giving stays on track, we still find ourselves in a ministry funding shortfall for 2020. For now, we are funded almost until Thanksgiving.
Because of the required quarantine and the inability to collect tithes and offerings during services, our challenge to fund God's work at FPC is doubly daunting. This means we may require us to borrow money as a church to fund short term needs.
How can you help sustain FPC and God's work right now?
Mail your offerings to the church office (it will still be collected and deposited during this time)
First Presbyterian Church of Waunakee, 5763 County Rd. Q, Waunakee, WI
Drop your offering in the mailbox outside the church office
Sign up for electronic giving – click to donate here
FPC enjoys God's blessing every day – even in this time of global crisis – blessings of health, comfort, children and the promise of eternal life in Christ. Please help us make sure we can act on these blessings EVERY DAY in 2020 – beyond November 16 and Thanksgiving, and all the way through December 31!
---
Weekend Worship and Pastoral Prayer Requests
For now, the church office is physically closed and we are not gathering for Sunday worship service. However, staff members are continuing to serve the church remotely and we are worshiping together online.
During these extraordinary times, know that you are far from being alone. Your pastors are praying for the congregation daily, looking for opportunities serve, and doing what they can to provide pastoral care. For this reason, Pastor Kirk and Pastor Ben are taking confidential prayer requests through email.
---
Stephen Ministry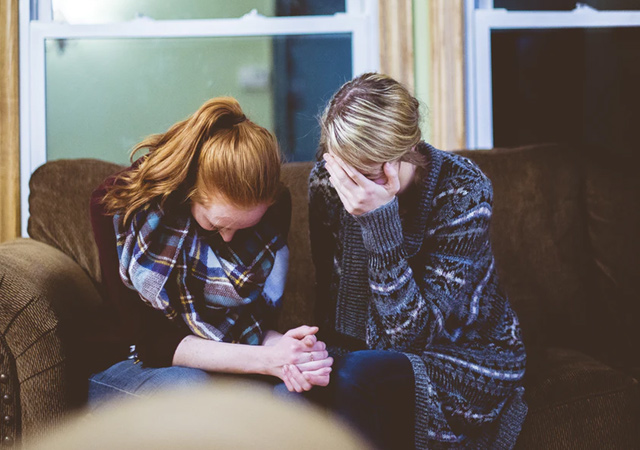 We know the COVID-19 pandemic has impacted everyone—raising the level of fear, stress, and anxiety for people all over the world and underscoring the importance of caring ministry. As a Stephen Ministry congregation, we equip and empower lay caregivers to provide high-quality, confidential, Christ-centered care. Our commitment to this ministry is extrememly important during these uncertain times.
If you, or someone you know, could benefit from this ministry, contact the church office.
---
Want to receive an email notification when the weekly Connector is updated? Sign up here!