Jump to this week's announcements!
Are you Listening to Habakkuk?
Are you listening to Habakkuk in your life of faith? Pastor Kirk has noted that God seems to be calling our attention to this remarkable book from the Old Testament in recent days. Last November, in planning sermons for this month Kirk felt inspired, led, he said, to schedule a sermon on Habakkuk for Sunday, March 13. He had no way of knowing Russia would be invading Ukraine, or what the daily news would be saying.
Then, Pastor Ben felt led to refer to Habakkuk in the sermon he preached on March 20.
And then, Donna Kopan, FPC's Office Coordinator, felt led to read from Habakkuk when it was her turn to share a devotion with the staff on Tuesday morning.
What does this Old Testament prophet have to say? Is God trying to get us to pay attention to Habakkuk's message? Pastor Kirk is encouraging you to decide for yourself as you read these words from Habakkuk, chapter 1:
1 The prophecy that Habakkuk the prophet received.
Habakkuk's Complaint
2 How long, Lord, must I call for help,
but you do not listen?
Or cry out to you, "Violence!"
but you do not save?
3 Why do you make me look at injustice?
Why do you tolerate wrongdoing?
Destruction and violence are before me;
there is strife, and conflict abounds.
4 Therefore the law is paralyzed,
and justice never prevails.
The wicked hem in the righteous,
so that justice is perverted.
The Lord's Answer
"Look at the nations and watch—
and be utterly amazed.
For I am going to do something in your days
that you would not believe,
even if you were told.
---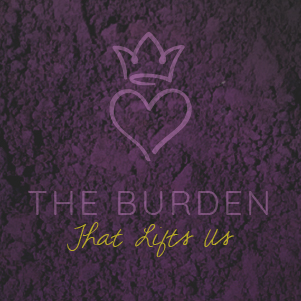 Missed last week's service? You can watch the recording here.
---
NEW! Text to Give with Elder Brett Cable
Give to FPC via text message. Simply text a dollar amount to 1-833-701-1083. Between now and April 3, all gifts received via text will go to support the Waunakee Food Pantry. Watch the video to learn more!
---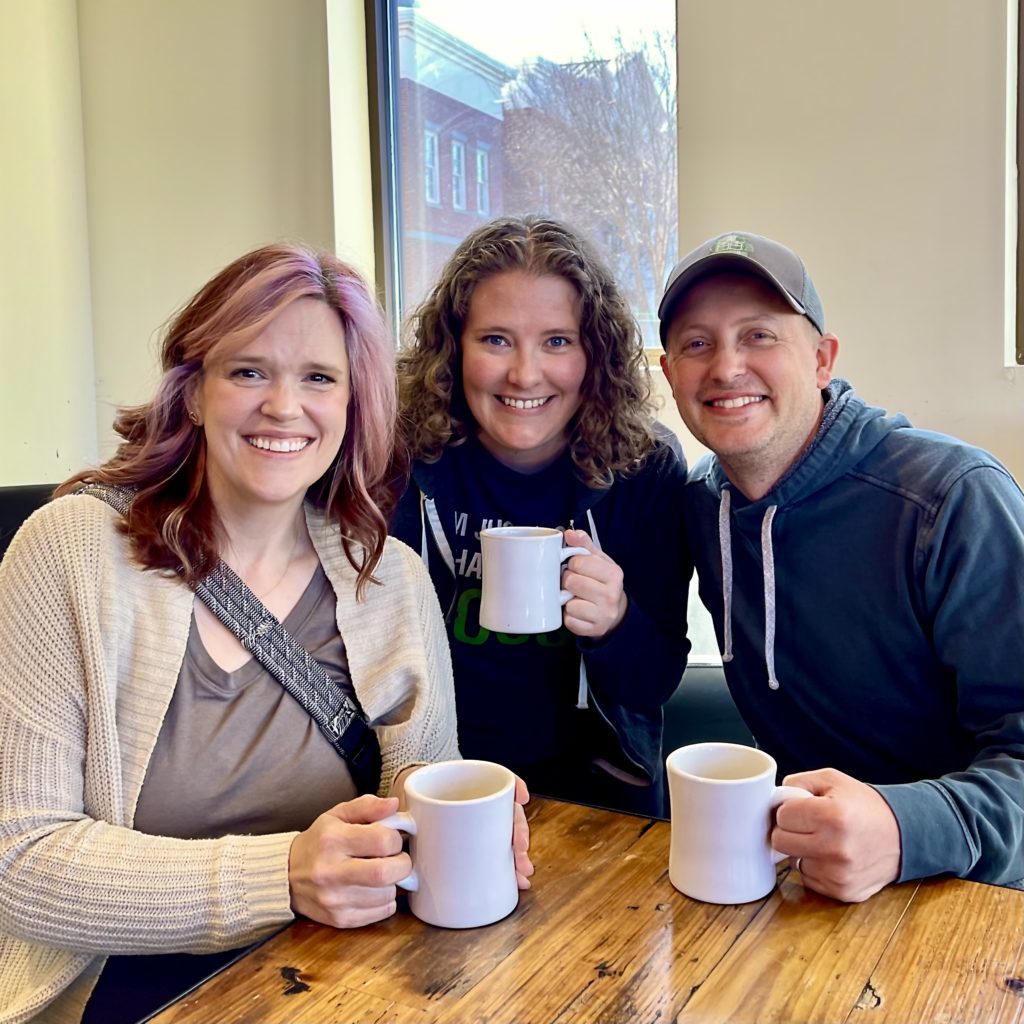 A Quick Stop for Coffee in Nolensville, Tennessee!
Last Saturday, as they were returning to Waunakee after their spring break trip, Ezrah and Christa Schmeelk stopped in Nolensville, Tennessee to grab coffee with Janna Leslie, FPC's Communications Specialist. Janna and her family moved to Tennessee last August. It was great to spend time re-connecting with coworkers!
---
A Guest Musician for Worship
Last Sunday, March 27, FPC welcomed special guest musicians Kenneth Pope and Brooksy Skoug. Brooksy accompanied Kenneth as he sang at both worship services. Enjoy this video of Kenneth's rendition of His Eye Is On The Sparrow and you can watch the entire service here. Church member Sam Robinson was our connection to Kenneth and to Brooksy and they have both been invited to come back to our church. Truly God blessed us through their musical gifts.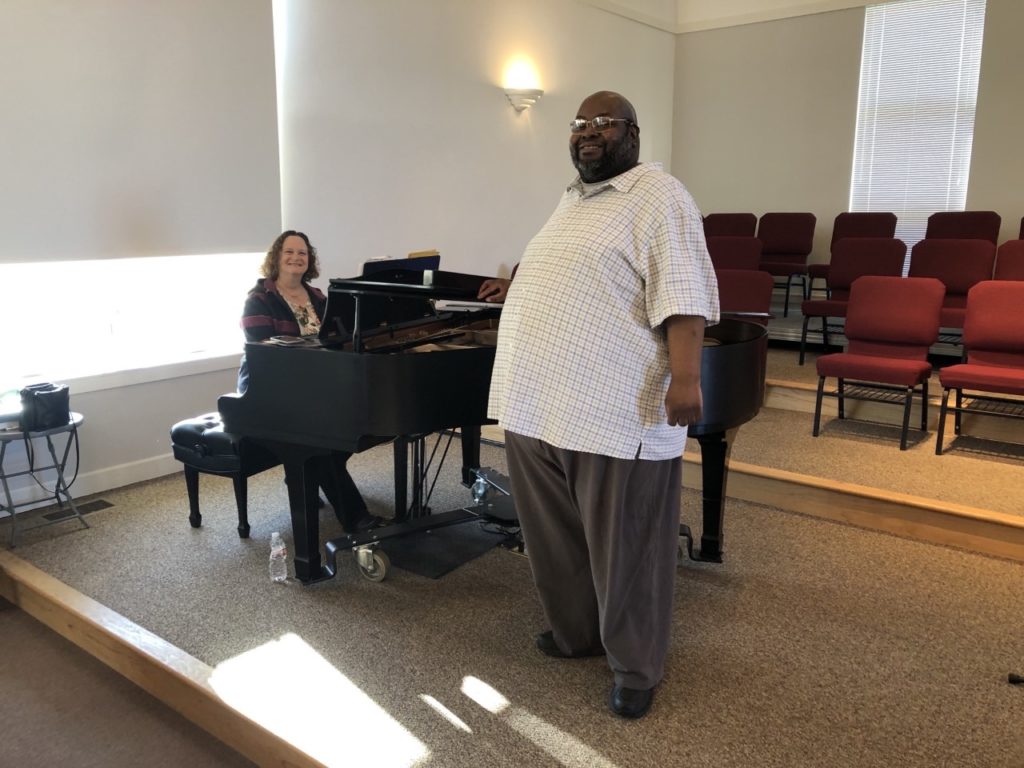 ---
Congregational Meeting
Sunday, April 10 | Between Services
Session has called a Congregational Meeting for Sunday, April 10, 2022, for the purposes of approving a loan to cover the cost of repairing the parking lot.
As approved by Session, the terms of the loan would be as follows:
Borrow at a rate not to exceed 6.4%.
Primary initial use of funds will be the parking lot repaving and sealing.
Once the parking lot initiative completes, retain the ability to use the loan for other building maintenance as approved by Session and in compliance with the loan terms.
5-year maximum term – if not fully repaid we vote and refinance in 2027.
Encumber the property if necessary.
Finance Elder Alan Roberts will be unable to attend the meeting on April 10, 2022. Email any questions for him here.
Making a Difference in Ukraine
Because many in the congregation have expressed a desire to do what we can as FPC to work for peace and healing in Ukraine, Session is offering the following options:
Your Mission Team and FPC have sent $5,000 of Mission Funds to Presbyterian Disaster Assistance, which is already active in providing funds for food items, shelter, medicines, diapers and hygiene items in Ukraine and adjacent refugee communities. You can read more about their efforts at Presbyterian Disaster Assistance
Session has also set up a special FPC fund for those wishing to contribute further to the humanitarian response. Donations should be marked for "Ukraine Relief Fund" and be dropped in the Sunday offering plates, or dropped off or mailed to the FPC office. In coming weeks this special giving opportunity will be highlighted on our church website, along with other new and special ways of giving to FPC and its mission to spread God's word and love.
---
---
WEEKLY ANNOUNCEMENTS | April 3, 2022
FPC Needs Families to Greet and Usher on Sundays!
This is a fun and easy way to serve and connect deeper with your church family. When you sign up, our Worship Elder, Erik Cushman, will contact you with directions and answer any questions you might have. Sign up for whatever Sunday fits in your schedule:
Connect with the Connector!
In an effort to streamline the process for submitting requests for event announcements in the Connector or spoken during the worship service, Communications has developed this easy-to-use online form to share all of your important information.
Click the link below to check out the form and if you have any feedback or questions, please send an email to communications@myfpc.org. Thanks!

EASTER WORSHIP INFO: For parents on Easter Sunday, there will not be programs for children and teens, but we will have a children's message during the service and lots of amazing music, so we hope to see folks of all ages sitting together as families.

In consideration of temporary staffing issues and other factors, there will not be a sunrise service this Easter Sunday. We will certainly re-evaluate the need for this service next year at this same time.
Fellowship Breakfast
THIS SUNDAY, April 3 | Between services
Join us downstairs in Fellowship Hall in between services on Sunday, April 3 for parfaits, croissants, and fellowship!
Refurbishing Dolls for Migrant Children
Joyce Millett, who is involved with collecting dolls and refurbishing them for migrant children in New York, is putting a call out for dolls. This is the time of year she prepares donated dolls by scrubbing and shampooing the dolls and hanging them out to dry in the summer sun.
If you have any dolls that you would like to donate for this purpose, please drop them off at FPC in the doll collecting bin in the south education wing across from the Nursery. Thank you!
Student Ministry summer Mission Trip to Milwaukee
Open to all current 8 graders through graduating 12-grade students. Contact Ezrah Schmeelk, Director of Student Ministry for more information and to see if there are still spots available.
Join the Choir
A member of the FPC family, Sam Shugar, has been kind enough to volunteer to direct the adult choir. If singing is your passion and good music your pleasure, reach out to Sam and let him know you are interested. Perfection is not required.
Collecting food and supply items for Waunakee Food Pantry
The Light Team requests your help to fill the grocery cart for the Waunakee Food Pantry. This Lenten mission will help those with urgent needs in our area. The updated most needed items are:
Laundry detergent

Vegetable oil

Hair conditioner

Body wash

Mac & cheese

Spaghetti sauce

Bagged dry beans – red or black

Oatmeal – quick or old fashion

Canned peas

Spray cleaners

FPC is looking for someone to help in the nursery. We have one person ready to help, but we need two people to run the nursery. If interested, please contact the church office.
Stephen Ministry at FPC: Providing God's Care to Hurting People
What is this ministry about?
Extensively trained and supervised Stephen Minister Caregivers provide high-quality, one-on-one confidential Christian care to anyone in need. They provide weekly visits and ongoing support as long as the care receiver needs. Should the care receiver have needs that are beyond the scope of a Stephen Minister Caregiver, they are referred to professional caregivers.
What kind of care is offered from a Stephen Minister?
CRISIS CARE – For people experiencing change(s) that significantly challenge their ability to cope.
FOLLOW-UP CARE – After the crisis event.
CHRONIC CARE – For a person whose situation is unlikely to change.
PREVENTIVE CARE – Providing care before a crisis occurs.
SUPPORTIVE CARE – Care for the caregiver.
How can I find out more about this ministry?
Call the church office at 608-949-9445, or reach out to a pastor or deacon. Stephen Minister Caregivers don't replace the care of pastors and deacons. They carry it a step further.
---
Want to receive an email notification when the weekly Connector is updated? Sign up here!