Full steam ahead on the Rocky Railway!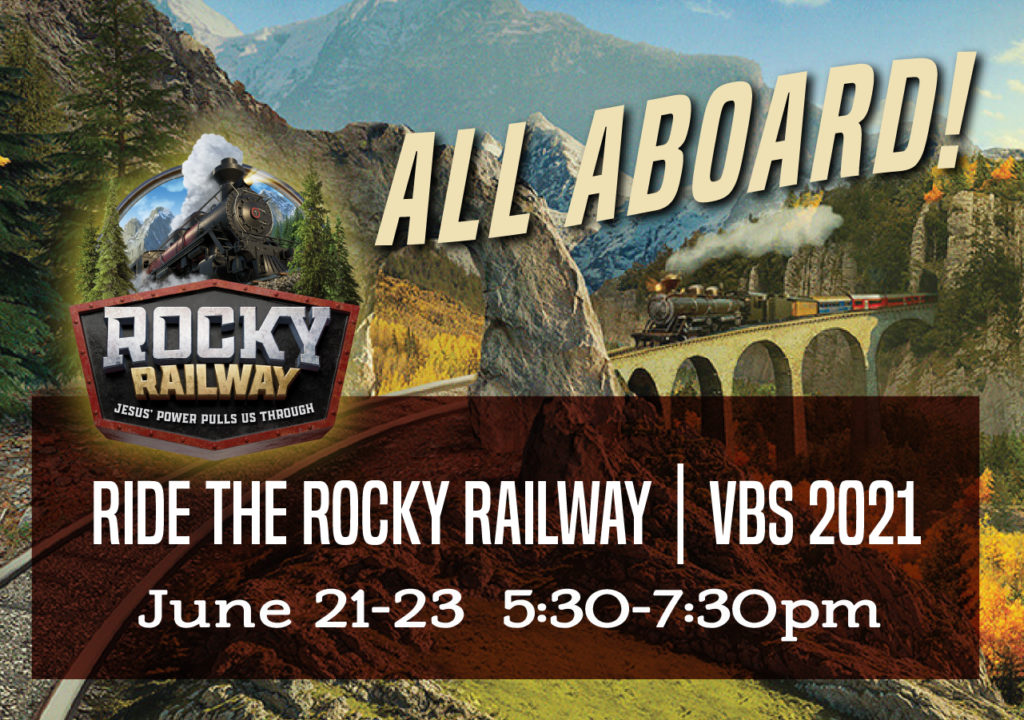 Full steam ahead for 3 rockin' nights on the rails! We are thrilled to offer a multi-age Family Outdoor VBS at FPC this year!
Train Station Location: FPC backyard
Dates: June 21-23
Boarding/Departure Times: 5:30-7:30pm
Due to covid, there will not be a meal served- but we'll send home delicious snacks to chew-chew on each night!
Because our volunteers will not be able to be "hands on" to help, we ask each crew signing up to provide their own adult crew leader–Mom, Dad, Grandma or all!
You can look forward to the usual favorites of opening and closing with amazing music, silly skits, singing, dancing, Bible Adventures, crafts, Kid Vid, games, Bible Buddies, super stylin conductor hats, and so much more!
Register Now: $25 for the first passenger and $15 for each sibling. Adults and volunteers board for free! (Space is limited to a maximum of 110 travelers.) Register using the link below to confirm your train ticket! Registration is open to FPC families first. (Don't take a chance waiting for the caboose!)
We'll discover that trusting Jesus pulls us through life's up and downs. Your family won't want to miss this ride of a lifetime! Whoo Whoo!
Email Patricia Coley, Director of Children's Ministry, with any questions.
---
---
A note from the Worship Elder on Summer Sundays
On April 19, 2021, the Elders reached a unanimous decision to use the beautiful Outdoor Family Space for worship on Sundays beginning June 6 and ending August 29. So new location–but wait there's more–the time of worship will also change to 9:00 am, and both sign-ups and nametags will be "on vacation". It will be great to celebrate Communion and baptisms, praising God from our lawn chairs or from the comfort of our parked cars. Both our wonderful sound system and radio frequency will be available during worship. We will continue to say YES to social distancing, but mask wearing will be optional due to being outside.
So, you may be wondering, OK Liz, what if it rains??? If that's the case our "first-rate" weather team of Pastor Kirk, Dianne Larson and myself, will make the decision to move the service inside. That announcement will be posted on the church website by 7:45 am on Sunday morning. Our inside start time will remain at 9:00 am and seating will be on a first-come, first serve basis filling the Sanctuary, the Narthex and the Gathering Area. What about the virtual service? That will continue to be available on Sunday mornings. So, let's review… NO CHANGES FOR NOW, sign-up, mask-up and socially distance for Indoor Sunday Worship beginning at 10:00 am. Then starting June 6 join us at our new location (Outdoor Family Space) with our new time (9:00 am) as we begin our Summer Sundays with prayer and praise!
Liz Weller, Worship Elder
---
Shepherding the Flock
April Session Meeting Summary
Submitted by Dianne Larson, Clerk of Session
FPC remains busy and active. Here are some notes and votes from the April Session meeting.
Session voted to change the start time of the Sunday service from 10:00 to 9:00 and the primary service location from the Sanctuary to the Outdoor Space from June 6 to August 29. There will be no need for sign up. If there is inclement weather, the service will be moved indoors to the Sanctuary, Narthex, and Gathering Space on a first come, first served basis. This decision would be made by 7:45 AM. We have a beautiful outdoor space, have purchased a good sound system, and have a radio frequency to transmit the service for those who would like to stay in their car. Worship & Music is hoping this will be comforting to those not ready to gather inside and a good transition to ease back into worshiping together. We are following the Dane County Public Health requirements.
Spring clean-up day is Saturday, May 15 from 9:00-1:00. Rain date is May 22.
New Member Outreach is scheduling an All About FPC class in late May for potential new members.
Confirmation Sunday is April 25.
Fellowship is hosting a Mother's Day flower pot crafting event.
Bible presentation is Saturday, May 15, 4:00 at the fire pit.
Student Ministry Parenting Teens night is May 6 via Zoom.
Personnel is working on more opening up of the church office, their annual personnel reviews, and updating some of the personnel policies and the sexual harassment policy. Session voted yes for the updates.
Masks will be required for indoor worship and optional for outdoor worship.
Finance reported that April's giving was below budget, but we are still ahead overall. Thank you to all who have given. Mission giving is increasing. With no trips right now, we will probably be at 10% for local missions by June.
---
Happy 51st Wedding Anniversary to the Grys!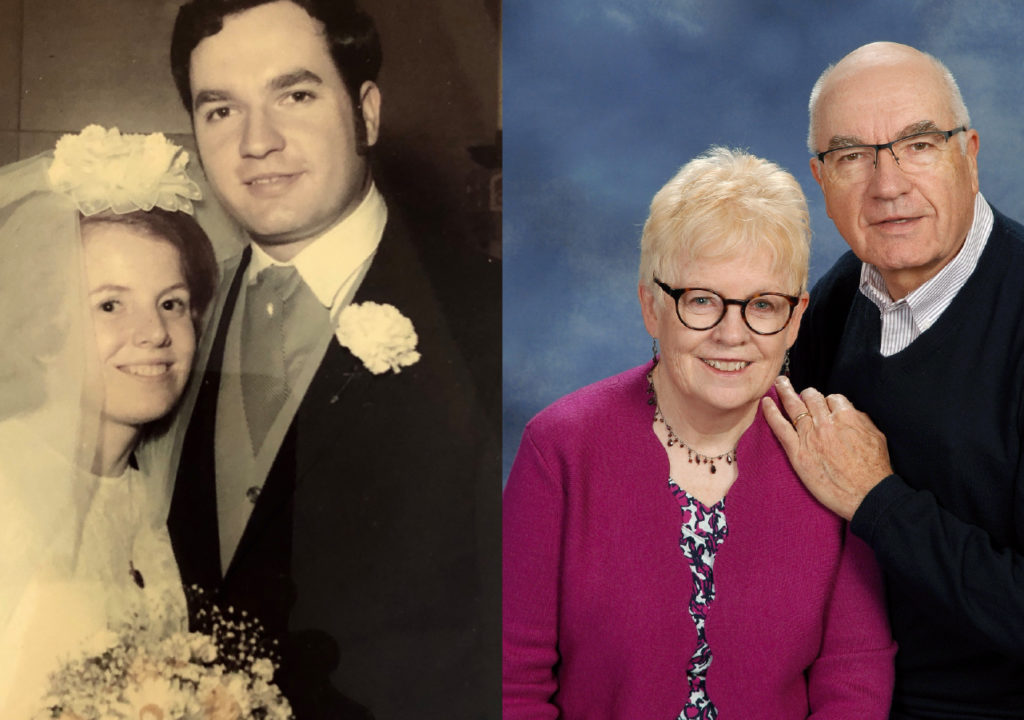 Congratulations to Ed & Gloria Grys on their 51st wedding anniversary on Sunday, April 25, 2021. We hope you enjoy a great celebration of all your years together!
---
Supporting the Ministries of FPC
It is never too late to commit to God's plan and work at FPC for 2021. If you have haven't pledged for 2021, please consider doing so. If you have previously pledged and feel called to increase your pledge based on the needs of FPC and the communities and world we serve, please consider an increase in giving. In this unprecedented pandemic and post-pandemic period, FPC's Session will look to direct any material increases in giving to maximizing our Mission outreach and impact.
Brett Cable, Stewardship Elder
Alan Roberts, Finance Elder
---

Have you ever served our country in uniform?
Each year on the Sunday before Memorial Day we recognize members of our church family who have served in the past, whether discharged or retired, as well as those who are currently serving our country in uniform. This year it will be on May 30.
If you were included in our previous listing, you will automatically be included again this year. If you would like to be included in this listing and haven't been in the past, please contact Sue Gade in the church office at 949-9445 or sgade@myfpc.org by Monday, May 24. Also, if you are currently serving, please contact Sue to make sure your listing is up to date.
Thank you for the sacrifices you have made and continue to make to protect our citizens and our nation. This is a powerful, annual opportunity at FPC to thank and honor the men and women who offer themselves–in life and in death–for the good of their country.
---
Video Devotional: Bear One Another's Burdens
Reverend Jeff Quinto, Executive Director of "The Bethel Series" and member of FPC shares his video devotion that highlights Paul's instruction in Galatians 6:2 to "bear one another's burdens" and offers two ideas on how we might do that today. Soli Deo Gloria!
---
More upcoming events:
Virtual Service Communion Pickup and Prayer
On Saturday, May 1 from 12-12:30 pm, drive by the front doors of FPC to pick up Communion Elements for the virtual service and receive a prayer.
---
Looking for more in-person opportunities?
Would you be interested in an in-person art night or craft-ernoon? What about an in-person small group Bible Study? Or maybe meeting up for fun outdoor activities?
Email Christa or Ezrah Schmeelk with your interest!
cschmeelk@myfpc.org eschmeelk@myfpc.org
Men's Bible Study on James
Beginning Next Sunday | May 2 – June 6
Attention men of FPC! Would you like to have a better understanding of the Bible and grow in relationship with God and other men at FPC? If so, Ezrah Schmeelk, our Director of Student Ministry, invites you to participate in a 6-week Bible study on the book of James. This group is open to men of all ages and will be meeting virtually on Sundays starting May 23. Contact Ezrah for more information.
Parenting Teens Workshop
Thursday, May 6 | 7 pm on Zoom
All parents of middle and high school students at FPC are invited to join us on Thursday, May 6 from 7-8pm on Zoom as we look to become more equipped parents in raising our kids in life and in faith. If you can't make it to this, but are interested in the video we will be watching, let Ezrah know!
Meeting ID: 817 8725 4068
Passcode: fpc
Email Ezrah Schmeelk, Director of Student MInistry, with any questions.
Adult Virtual Game Night: Jeopardy Edition!
Friday, May 7 | 7 pm on Zoom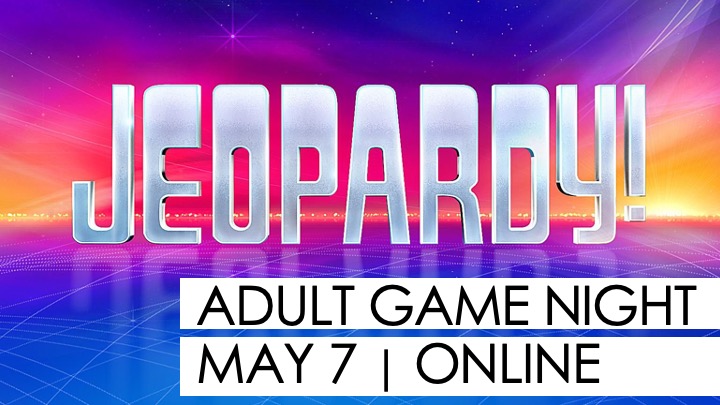 Join us Friday, May 7 at 7 pm via Zoom for some fun!
Meeting ID: 873 0436 9707
Passcode: fpc
Mother's Day Crafting Event
Sunday, May 9 | 10:45 am
Get those creative juices flowing for mom at this crafting event! Be at the Outdoor Family Space following Sunday worship on May 9. We will paint clay pots for Mother's Day gifts. All ages are invited. Paint supplies and a flower to plant in the pot will be provided. Sign up will be forthcoming. Hope to see you there!
Student Ministry Family Hike at Gibraltar Rock
Saturday, April 24 | 10am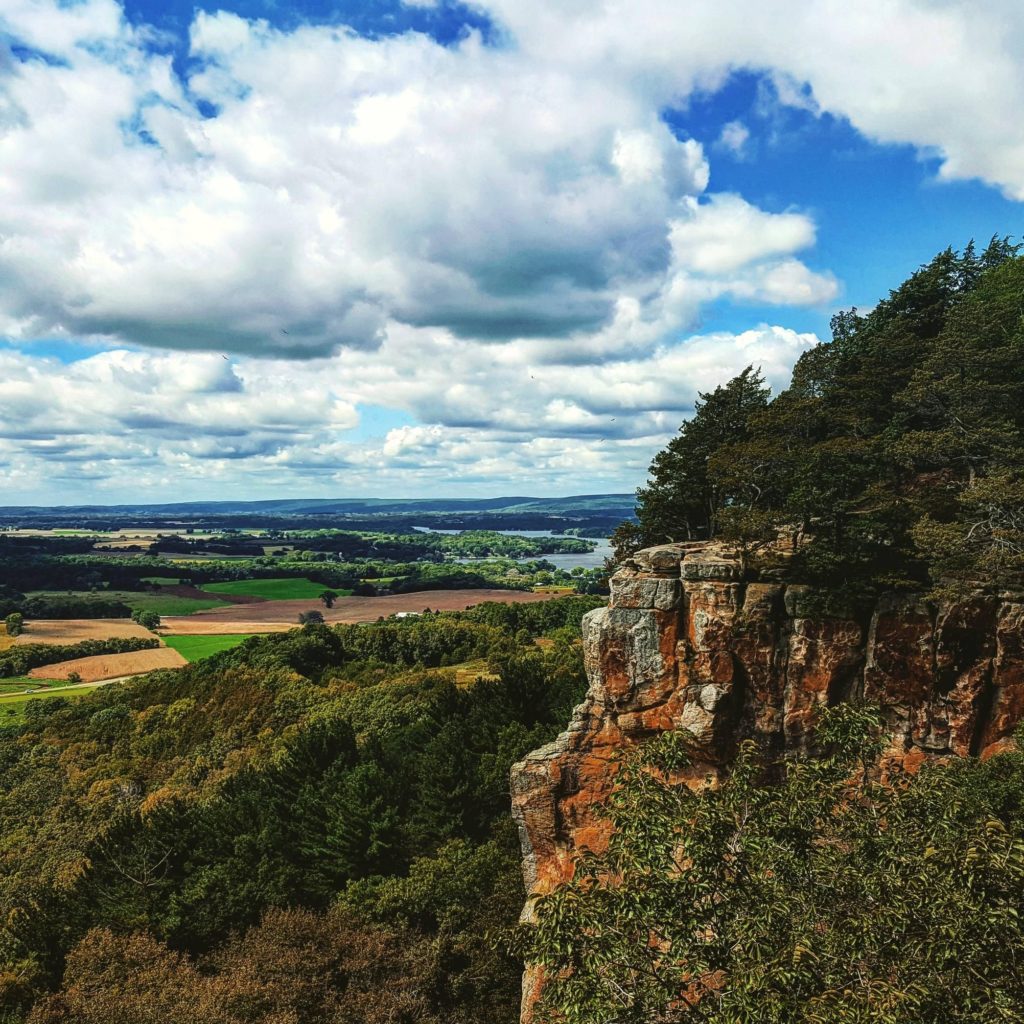 Any family that has a student in 7th-12th grade is invited to meet Ezrah and Christa at the Gibraltar Rock trailhead in Lodi at 10am on Saturday, April 24. If you are wondering about a weather cancellation, please call and ask Ezrah before you drive: 608-208-3262.
Stephen Ministry
We know the COVID-19 pandemic has impacted everyone—raising the level of fear, stress, and anxiety for people all over the world and underscoring the importance of caring ministry. As a Stephen Ministry congregation, we equip and empower lay caregivers to provide high-quality, confidential, Christ-centered care. Our commitment to this ministry is extremely important during these uncertain times.
If you, or someone you know, could benefit from this ministry, contact the church office.
---
Want to receive an email notification when the weekly Connector is updated? Sign up here!