A Conscious Relationship with God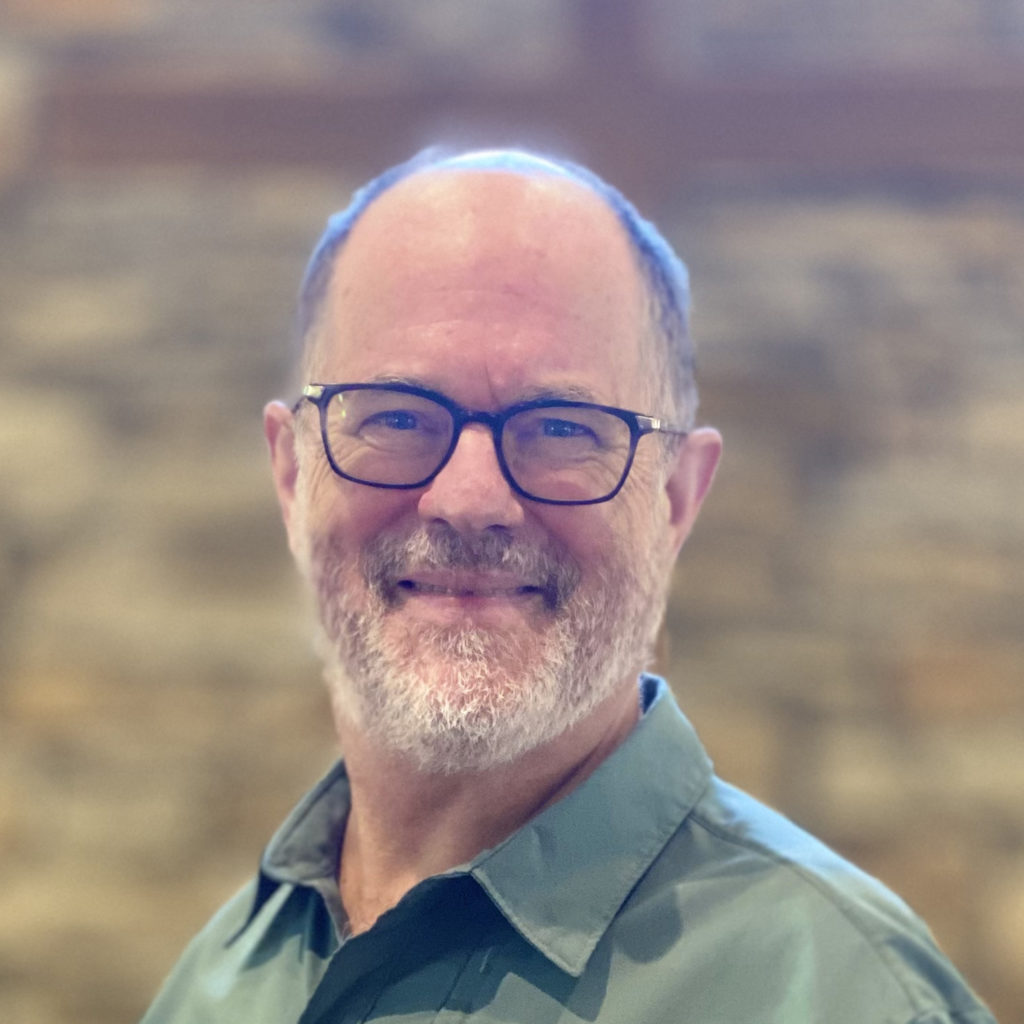 "Call to me and I will answer you and tell you great and unsearchable things you do not know." Jeremiah 33:3
A number of years ago, I saw a photo entitled "School Prayer." In it one sees first graders in prayer. Their faces are serious. Most have their eyes closed with a strained, stressed look. Their hands are tightly folded. Might they have reminded me of the disciples behind the closed doors of grief and fear before Jesus' resurrection power breaks in? I think so.
My first reaction was to laugh until I considered what we might be teaching our kids about prayer and about God. Like somehow if we can just say the right words, make the right gestures, feel the right feelings, God will do what we want God to do. For me, this is not what prayer is all about. It is simpler. It is about becoming aware of God in our life and allowing that understanding to deepen, permeate and guide the whole of our life.
Prayer is no more and no less than a conscious relationship with God. The relationship happens because of God's initiative: God intrudes in our life much like how Jesus intruded on the disciples lives. God has pursued us, God desires to be in relationship with us. In other words, God wants us to notice God's actions in our life and in our life together.
And what do we want? Down deep, we want to know that God cares for, forgives, and desires to be in touch with us. Yes, God desires to be in touch with us.
When we are grasped by the deep understanding that God desires us, we begin to notice, reflect on, and savor that mysterious grace. When we become awake to God's resurrecting presence in our life, we are changed; we are freed to be God's resurrection presence here in our world.
Below is a bit of writing from Brother Roger of Taizé that I return to again and again.
I hope it is helpful to you as we live into these 50 great days of Easter.
Without looking back, you want to follow Christ; here and now, in the present moment, turn to God and trust in the Gospel. In so doing, you draw from the sources of jubilation…You think you do not know how to pray. Yet the risen Christ is there; Christ loves you before you love Christ…When you have trouble understanding what God wants of you, tell God so. In the course of daily activities, at every moment, tell God all, even things you cannot bear. …Nothing can be built up in you without this adventure- finding God in the intimacy of a personal encounter. No one can do it for you.
Brother Roger of Taizé
Peace,
Pastor Glen
---
---
---
---
---
---
Video Devotional: The Greek Word We Translate as Faith
"Pistis" is the Biblical Greek word translated in the New Testament as "faith." It is used almost 100 times, over half of which are in Paul's letters. What would it have meant to the first hearers of the Scriptures? What should it mean to you and me? Find out in this episode of "Scriptures for Life." Please "like" and subscribe to my YouTube channel so more people will see these devotional videos. Soli Deo Gloria!
---
---
---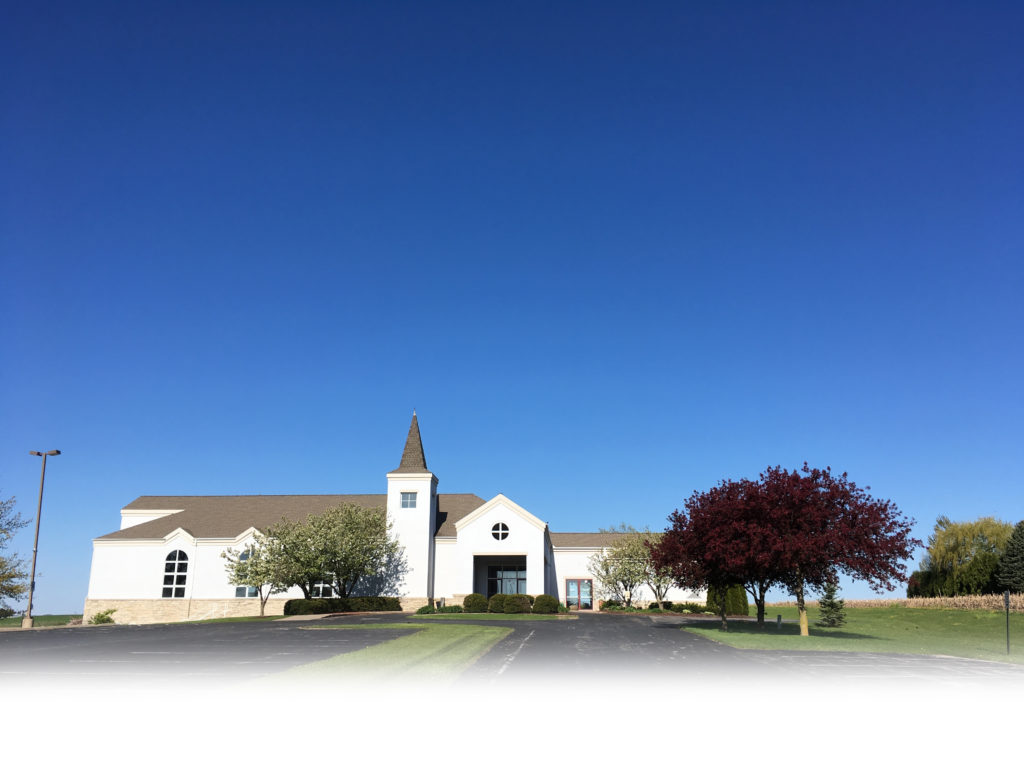 We exist as a congregation to know Jesus Christ and to make Him known:
To proclaim the Good News of Jesus Christ so all may come to know and love Him;
To nurture His people in joyful faith, fellowship, and commitment; and
To demonstrate His way of love in service to the world.
We use the Connector to share news of the coming week and beyond, the activities that involve a wide range of ages and interests at FPC.
---
Back to the top
---
News and Announcements
---
MIF Update
WOW!!! A handful of completed surveys arrived on Monday that helped us reach the goal of 200 completed surveys! THANKS TO ALL who shared their thoughts of how FPC is doing, and their desires for the future of FPC!
Each of the MIF team members began sifting through the data from the surveys individually, then we met as a group on Wednesday evening to discuss our observations. We also reviewed the questions on the MIF form which will be reviewed and revised by Session, the upcoming Pastoral Nominating Committee (PNC), and John Knox Presbytery. Each member of the MIF team felt that we have the level of information needed to complete the form due to both the fantastic number (200!) of survey responses and the depth of those responses.
With that determination from the committee, we are changing our approach to the final phase of the MIF info gathering process. Instead of signing up for a time to meet in small groups, members of the MIF team will be available after service on 4/30 and 5/7 in the Gathering Space,near the fireplace, to chat if you have any information that you feel we may have missed in either the GEMS discussions or the survey. Someone from the MIF team will attend the Light Team meeting on 5/1 and the New Horizons Gathering on 5/10, if you have something that you feel we have missed.
Again, THANK YOU for completing the survey! Your thoughts are helping to shape the future of FPC!
Moving forward together,
The MIF Team
---
Baptism of Lainey Marilyn Schmitt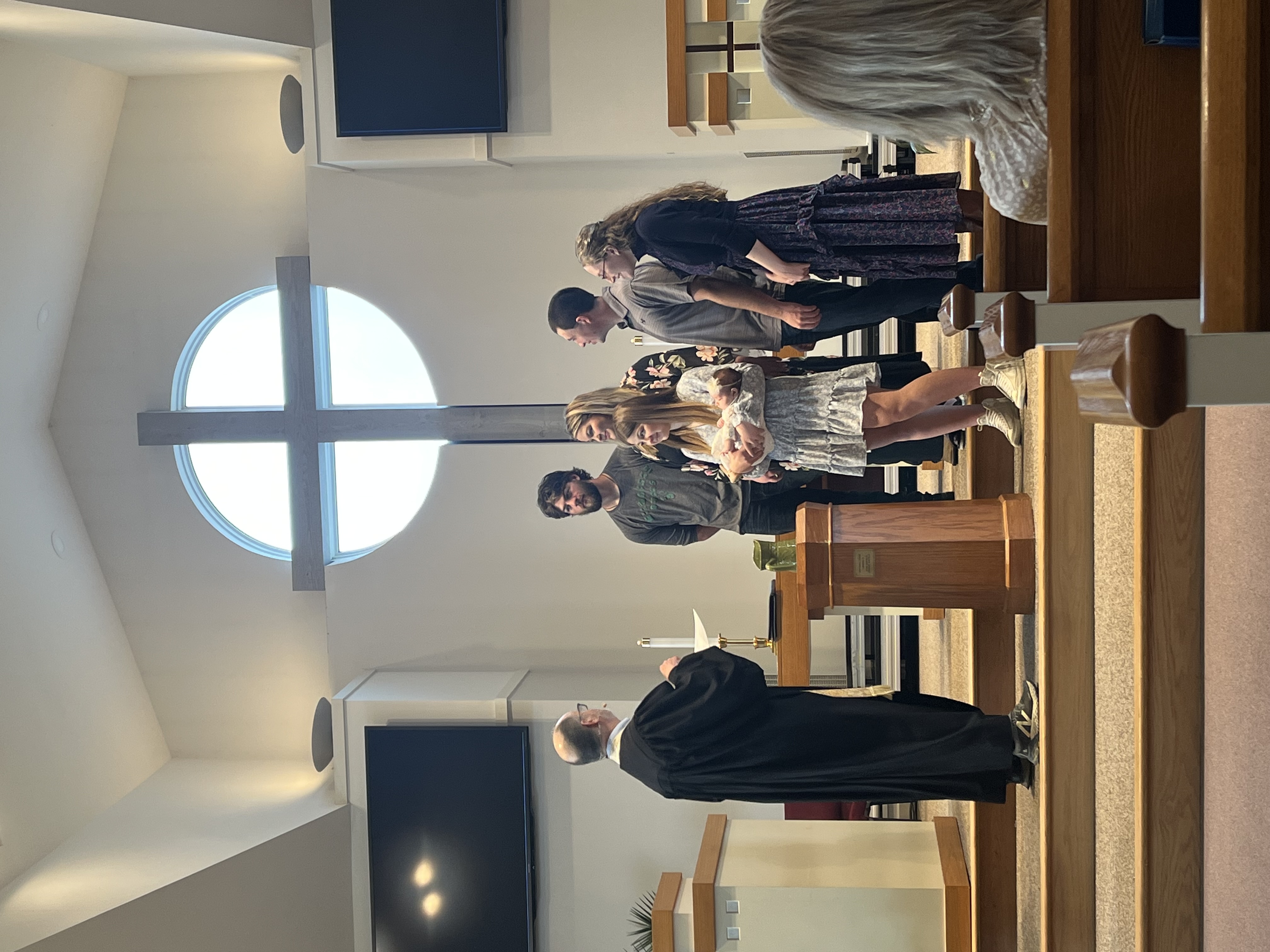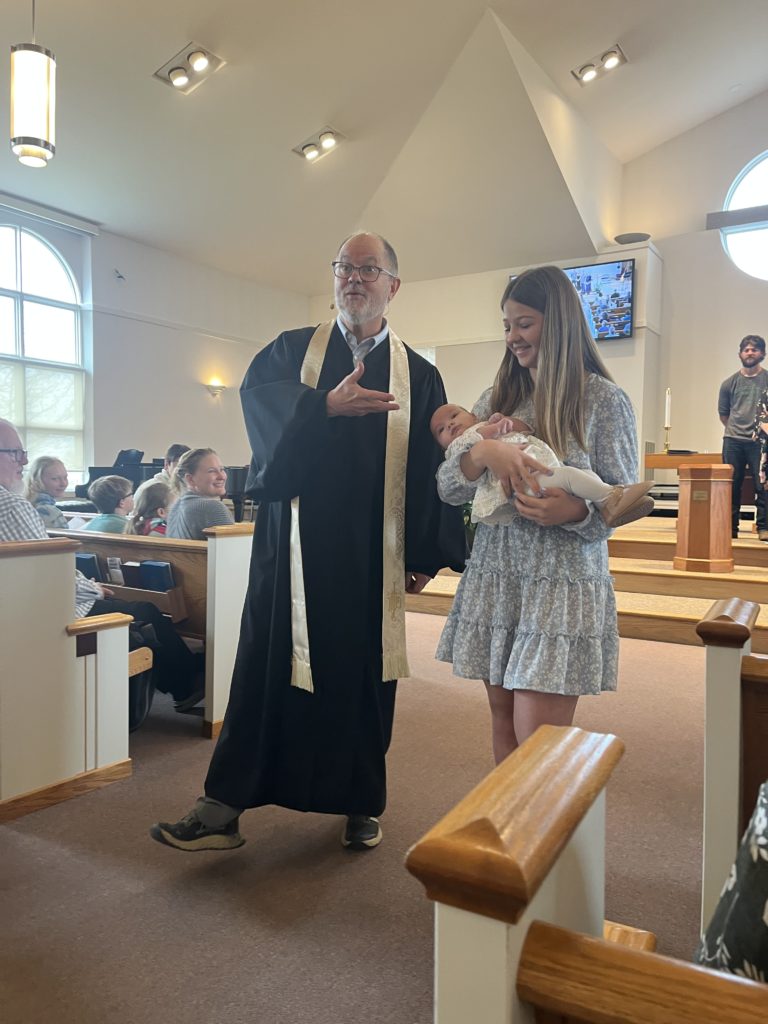 The Baptism of Lainey Marilyn Schmitt, took place last Sunday. Lainey was born January 29, 2023, daughter of Steven and Marissa. Lainey's grandparents in attendance today are Beth and Craig Ripp and Steve and Fay Schmitt. Her Sponsors are Ryla Ripp, Dilan Ripp, and Emily Schmitt. We welcome Lainey into the family of faith through the sacrament of baptism.
---

Session activity for April of 2023
Report of the Clerk: Lolly will be on a committee with Charlotte Riddle, Alice Honeywell and one or two others to plan for the retirement of Sue Gade and Alka Van Haren.
Nominating Committee: Alan Roberts provided a report on nominating committee activity. Six of seven needed members for the Pastor Nominating Committee have accepted nominations, as have one of two needed deacons, and two of five elders. Expecting to hear back from three elder candidates soon. Waiting to fill elder, deacon and PNC positions before moving ahead to find 2023-24 nominating committee members. The group has been meeting almost weekly and expects to bring names of all nominees to the May Session meeting. It would be helpful for the nominating committee to have a document describing the accountabilities and skills desired for each elder. It has been challenging to find male candidates for the deacon positions.
Report from the Deacons: All is going well. A monthly written report was provided.
Report of the Pastor:
· Held Bakke funeral.
· Easter activities including Holy Thursday service, Good Friday vigil and Easter Sunday.
· Assisting with the job description and committee to find the new choir director.
· Christ Care small group had their last meeting and Glen met with them to provide encouragement, support and accountabilities.
· The Centering Prayer group will be meeting at FPC monthly. Pastor Glen will attend meetings or provide coverage for those he can't attend.
· Supporting the nominating committee.
· Called a special Session meeting, also meeting with Session members outside of called meetings to discuss issues and concerns.
· Met with PCUSA pastors in the region.
· Planning 5-10 minute talks after the service for this summer. Will focus on a long arc through the bible.
· Visitation with Pastor Norm. Brought communion to Jack and Betty Reed.
· Worship planning for July and August.
· On vacation for 10 days, leaving 4/24 and returning in time for the 5/7 service.
Devotional taken from Isaiah 63:7-9 and Our Daily Bread, with a reminder of all God's goodness and the generous bounties of God to our church. The Our Daily Bread devotional had a story about a church where members wrote Bible verses on the studs of the church when the building was going up, which is something we also did at FPC. Steve Sash sent a letter to point out this coincidence, after he read the devotional.
Consent Action Items: Accepted the proposed job description for the Adult Choir Director, with minor changes.
Finance Report: Alan reported that March giving vs. pledged was down (79%). This is mitigated by the fact that spending is $14k under plan. Sue noted that pre-paid pledges come in early in the year, which she then spreads over 12 months. Alan will be working with the volunteer coordinator to find volunteers to assist with the financial audit, and volunteers to serve as additional trustees for the endowment.
Worship and Music: Erik reported that he continues to work with Fearings on the quote for the sound system. He made a motion to change references in the wedding handbook back to the way they were prior to the March 2023 meeting. In the March meeting, the wording had been changed to be more gender neutral. This motion was brought forward because there was concern with the process used to bring the previous motion to Session, as well as the timing, given that surveys on member priorities and interests are now being done by the MIF. After a second and much discussion, the motion passed.
It was noted that neither motion regarding the wedding handbook changed the FPC policy on same-sex marriages being held in the building.
A subsequent motion was brought by Brice Kettner, to eliminate the wedding handbook altogether, and instruct elder Binau to create a building use policy to be brought to a subsequent session meeting for review and approval. The motion passed.
Children's Ministry: Peter reported that Network 56 students served dinner to staff and students at the Pres House on March 26. They enjoyed interacting with the college students. Easter Trail was held on Palm Sunday this year during Sunday school, which was a change from last year. More children were able to attend, 33 kids total. First Publicly Recognized Communion will be held on May 7. Planning for and looking forward to VBS, June 25-27.
Building and Grounds: RJ reported that he is working with a contractor to repair the outdoor sidewalk and stair rail that was damaged this winter. Planning spring clean-up day for May 6, rain or shine.
Personnel: The new choir director job description was approved via consent box. Working with the pianist on his employment status after May.
Student Ministry: Emily reported that there are a couple of open spots for both students and adult leaders for the Guatemala trip, June 11-17. The attendees will tell stories about their experience in the worship service on June 18. SM is also working on summer fun events and service activities. Planning for fall will commence after the Guatemala trip.
Adult Nurture and Spiritual Growth: Scott reported 2023 continues to be positive. He will continue to order three-month versions of Our Daily Bread, and is working on a marriage retreat at the Green Lake Conference Center October 20-22. He thanked Pastors Susan and Glen for leading Lenten Bible studies. Pastor Glen will write an article for the Connector to invite members to the marriage retreat.
Mission: Brice reported that the River Food Pantry will be this Sunday's Moment for Mission. She got some questions from Sheryl Gehrmann on whether the sewing machine and fabric in the storage room is needed by the mission team. Sheryl and Bernie are working on cleaning out storage areas. Pastor Glen offered to take unneeded fabric.
Fellowship: Lynda reported the selfie balloon arch for Easter was a hit. Her team also provided cake after the service on Easter. Her team is working on a Mother's Day breakfast.
Nothing significant to report from Stewardship and New Member Outreach.
---
Thank you!
First Presbyterian Church Staff and Congregation,
Thank you, THANK YOU!
Your generous donation to the PAC Concert Grand Piano Fund is so very generous and appreciate! Your work has created a gift that will impact young musicians for years to come. It will improve the performance and rehearsal experience for all of our students. Thank you so much!
Sincerely,
Molly Petroff and The Waunakee Music Faculty
---
VBS Registration and Volunteer Sign-up is now LIVE!

Registration is now live! If you hear space calling and want to explore, please register today!
Blast Off Location: FPC
Dates: June 25-27
Times: 5:30-7:30pm
Cost: $30 for the first passenger and $20 for each sibling (includes a space shirt this year)
---
Nursery is open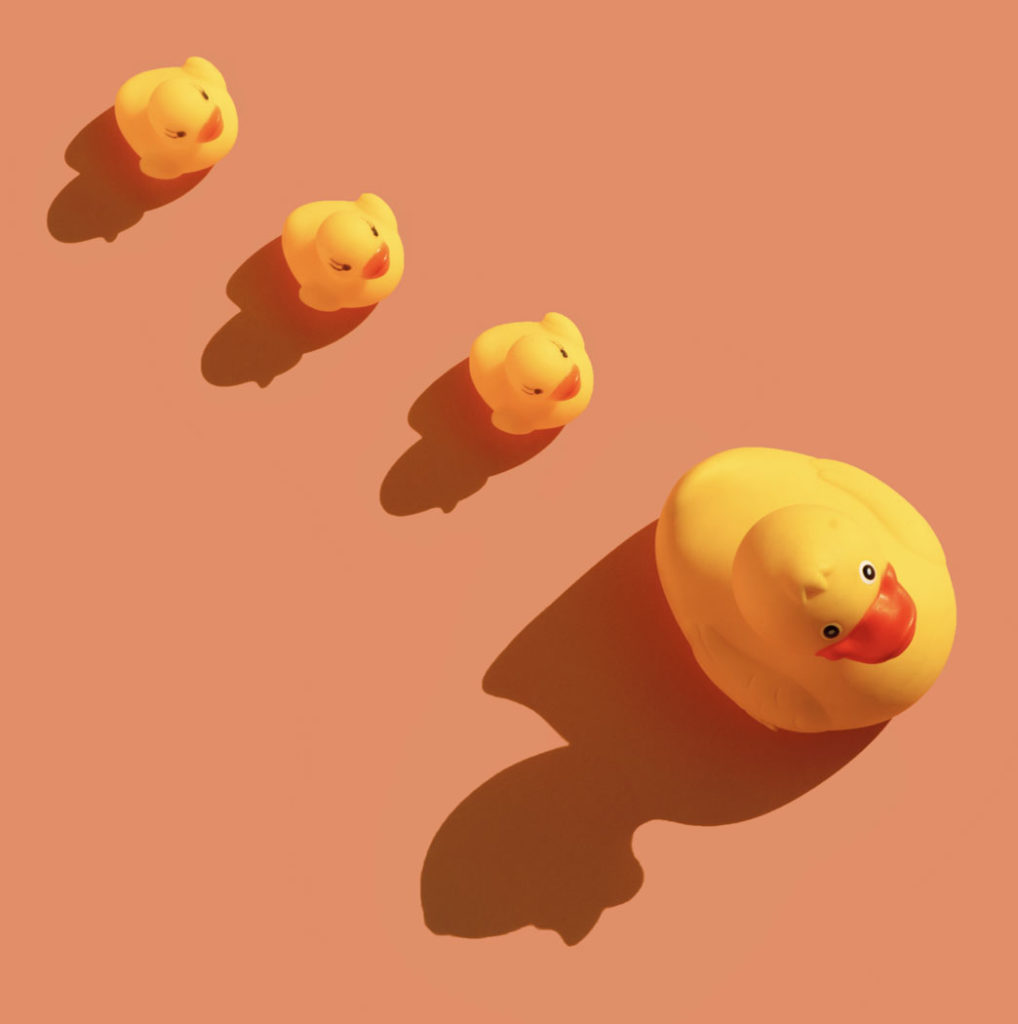 Nursery Age 2 and Under – Room 200
The Nursery is available on Sundays from 9:00 – 11:00 AM, is staffed by church volunteers who love children and want to share God's love with them.
---
New 3-4-year-old Kingdom Kids Sunday School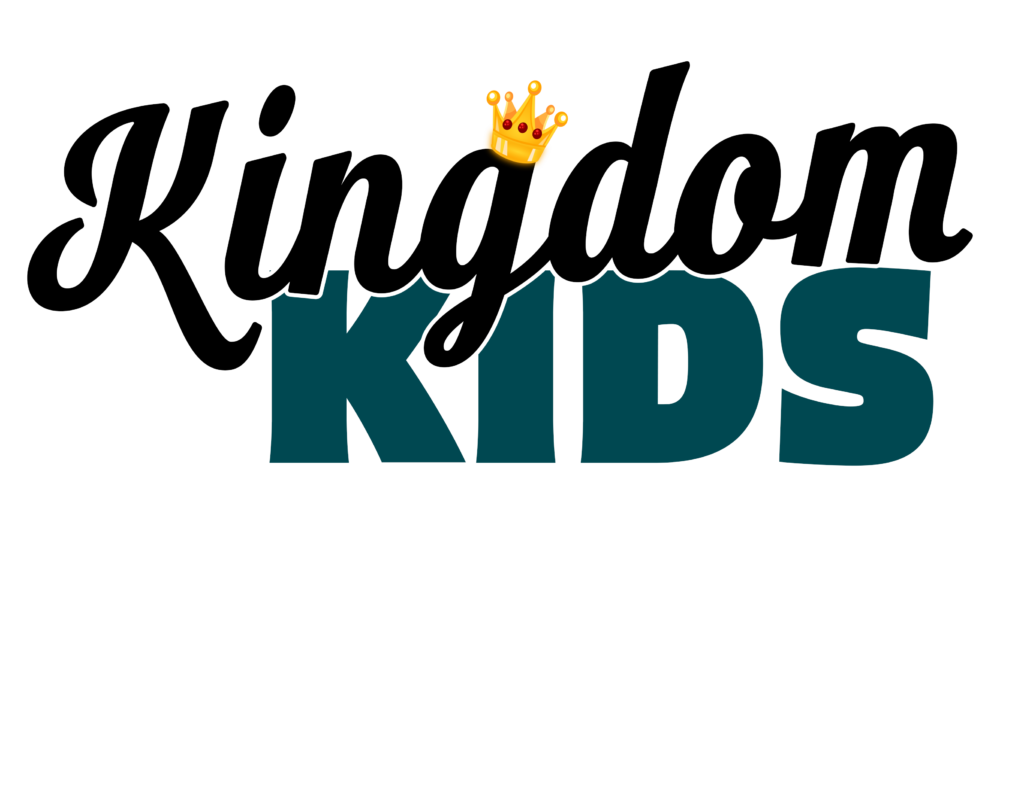 3-4-year-old Kingdom Kids now have their own Sunday School class from 9:00 – 9:50 AM on Sunday, in the Kingdom Kids room.
4k-Kindergarteners will still be upstairs.
---
Are you familiar with FPC's FOOF wall?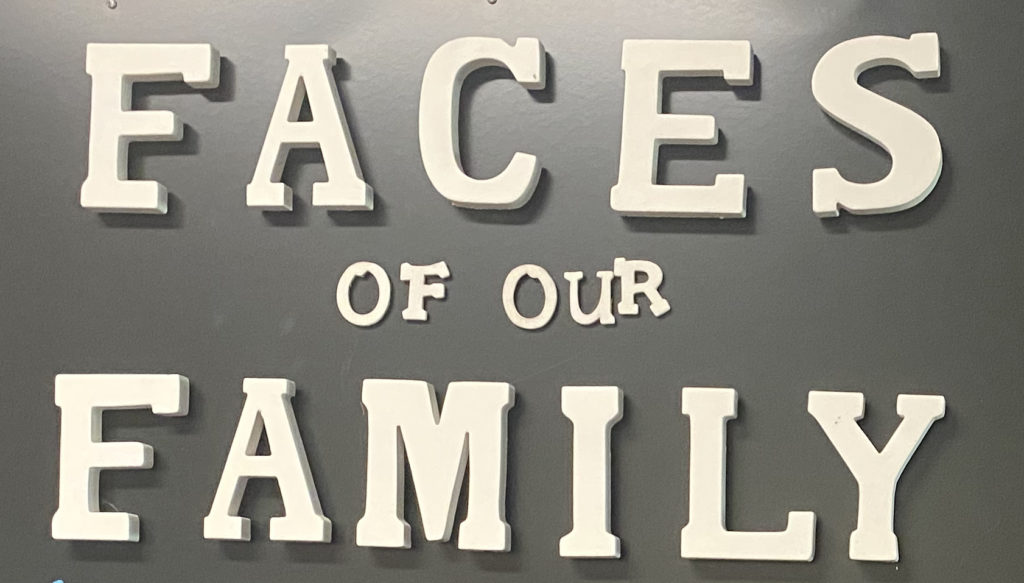 Are you familiar with FPC's FOOF wall? It's not just a funny name! Take a walk down to the children's education wing, and there you will see photos of many of our church members, staff and volunteers. This is our FOOF wall – the Faces Of Our Family.
The FOOF wall is more than just a collection of photos. It helps our members recognize and get to know each other. It's a useful tool for church leaders and staff. It's a great connection mechanism within our congregation. And we need your help to make our FOOF wall current again!
Many of the photos on the FOOF wall were taken years ago while putting together our church directory. Most of us look very different today! Some of us have gotten married or had babies over the past few years. Some of us may be new to the church, and did not have an opportunity to submit a picture for our wall. So we would appreciate your assistance as we update the "faces of our family."
Do you have a family photo that you used for your Christmas card this year? Or perhaps a picture taken over the holidays? Please take a moment to send the picture to us by clicking the button below. Thank you!
---

Upcoming Music in Worship
April 23 – FPC Choir
April 30 – Yahara String Quartet
May 7 – FPC Choir
---
---
Back to the top
---
Coming Events | April 23 – May 13, 2023
---
Sundays at 9 AM – Graceland Student Ministry
7th-12th Graders, join us each week for a time of connection, Bible discussion, and prayer.
---
Sundays at 9 AM – Sunday School for 4K-Adults
---
Sundays – During Service – Kingdom Kids
During the worship service kids can leave the worship service after the Children's Moment and need to be picked up in room 202 after the service is over.
We offer Kingdom Kids for 3-year olds – kindergarten. Kingdom Kids offers a fun, unique time for children to explore their faith and form positive relationships with peers.
---
Monday, April 24 at 1:00 – 2:30 PM – The Light Team Meeting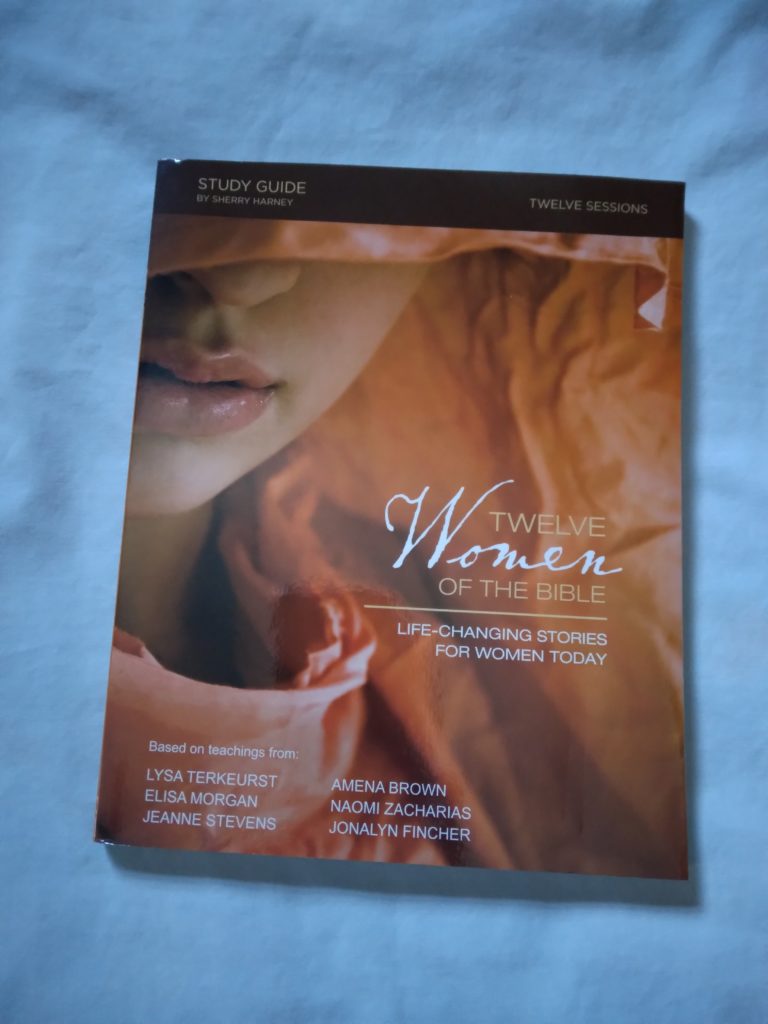 The Light Team is comprised of women who want a chance to meet for fellowship and Bible study. We pray for each other and those in our church family and community. When possible, we extend ourselves in projects to help others. There is no homework and we include humor and laughter! We meet in the Gathering Place on Mondays at 1:00 – 2:30 PM. All are welcome to attend any or all of our sessions.
April 17-24 we will be learning about the Women of the Bible. First Mary and then Mary Magdelene. We will wrap up the season with a lunch on May 1 at MNM's at 11:30 AM along with the MIF committee. We will then take a break until Fall.
---
Tuesday, April 25 at 6:30 PM – New Caregivers Respite Group
Calling all Caregivers – New Group meeting at FPC
We are starting a new group for people who are the caregivers–caregivers for anyone, whether it be spouse, child, other family member, or a friend. The loved one doesn't need to be cared for at home, they don't need to be in a certain age group, as all caregivers are welcome in this group. The current "name" for this group is Caregivers Respite.
The purpose of the group is to meet in a safe place, where there is no judgment, to discuss and pray for you as a caregiver and for your loved ones. We won't tell you what you need to do, but we will offer resources for you–and sometimes, just talking about your life as a caregiver, how it affects your outlook on life and your outlook on your faith.
If you would be interested in joining the group meetings, the proposal is to meet twice a month, one meeting for those who would feel better meeting in the evening, and another meeting for those who would feel better meeting on Saturday mornings. Loved ones are welcome to attend with you, we have activity books and colored pencils available to hopefully capture their interest.
Our first meetings will be held Tuesday, April 25th at 6:30 PM and Saturday, April 29, at 10:30 AM. We will be meeting downstairs in the Fellowship Hall. Coffee, tea and ice water will be provided.
If you have questions, or if these dates and times won't work for you, please contact Marcia Chase, marchase@icloud.com or call 849-5683 and leave a message during work hours.
---
Wednesdays thru May 24 at 8:30 – 10:00 AM – Women's Community Bible Study
The Wednesday Morning Women's Bible Study Group is made up of women from the surrounding community at large. All are welcome. This season we are exploring "How Much More" by Lisa Harper. Meet us on Wednesdays 8:30 – 10:00 AM in the Conference Room, entering through the west side Education Wing doors. Contact Beth Stellmacher for more info: bstell122515@tds.net.
---
Wednesdays at 7:00 – 8:15 PM – Graceland Student Ministry
7th-12th Graders, join the fun upstairs in the Youth Room for a time of connection, games, message, meaningful small group discussion with students your same grade, and prayer.
---
Wednesday, April 26 at 11:30 AM – New Horizons Lunchables
FPC New Horizons invites you to our Lunchables event at China Wok in Waunakee. Come for the food and fellowship.
---
Sunday, April 30 at 11 AM – First Communion Parent and Child Meeting
For those interested, we will have a First Communion Parent and Child Meeting following the worship service on Sunday, April 30 at 11am in the Chapel. FPC's annual First Public Communion will be on Sunday, May 7 during the 10am service.
---
Thursday, May 4 at 5 PM – Girls Night Out with the Light Team and other FPC Friends
Tanner's Bar and Grill, 2259 Deming Way, Middleton. Thursday, May 4 at 5pm. Please RSVP to Alka at avanharen@myfpc.org by April 30th.
---
Sunday, May 7 at 10 AM – FPC's First Public Communion
Anyone who desires a closer relationship with Jesus can take communion any time at FPC, including children. Some families desire to publicly recognize this important moment in their child's faith journey. We are inviting those families to come forward to receive communion together with their child during our worship services on May 7. This is open to any children who wish to learn more about communion and be recognized, whether they have taken communion before or it is their first time. If you and your child plan to participate in this special day, please plan to attend a short learning session and run-through on Sunday April 30 after service at 11am in the chapel (or make another time for you and your child to meet with Christa.)
---
Wednesday, May 10 from 11:30AM-1PM – New Horizons Potluck with Joan Cable and Pastor Glen
Joan Cable and Pastor Glen will discuss the Focus Questions in the final phase of the MIF process at 11:30 a.m. in FPC Fellowship Hall. We will have a Potluck afterwards.
Any questions? Please call Anne Frihart at 608-644-9294.
---
Save the Date | More Info to come
---
Sunday, May 14 from 9AM-10AM – Mother's Day Pancake Breakfast
FPC loves to celebrate all the moms in our lives, and we do it with pancakes! FPC has a free annual pancake breakfast every Mother's Day. Moms and families are all invited to partake in the 'cakes.
---
Tuesday, May 16 at 6:45PM – MOPS and MOMSnext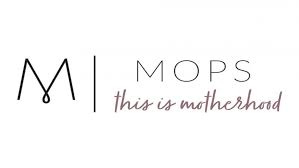 WE GO TOGETHER! We are a tribe of moms desiring to become the women God has designed us to be. We meet every 2nd Tuesday of the month at 6:45-9 PM. Moms of kids 0-5 are welcome for MOPS or school-age kids for MOMSnext.
---
Saturday, May 20 from Noon-2PM – N56 Closeout with Bowling and Pizza
---
Wednesday, May 31 from 11AM – 2PM – New Horizons Picnic in the Outdoor Shelter
New Horizons will host an outdoor picnic in the FPC Outdoor picnic shelter on May 31 from 11am – 2pm.
If May 31 looks like bad weather, we will move it to Wednesday, June 7th.
---
Sunday, June 25 to Wednesday June 27 from 5:30PM-7:30PM – VBS Stellar

---
Friday, October 20 – Sunday, October 22 – FPC Marriage Retreat
Pastor Glen and his wife, Christine, will lead this event at the Green Lake Retreat Center. Cost is $199 per couple for 4 meals and 2 nights' lodging. Contact Pastor Glen or Christa Schmeelk for more information.
---
---
Back to the top
---
Opportunities to Serve
---
Spring Clean-up: May 6 at 9am-Noon
Looking for volunteers willing to pitch in and help with landscaping the outside of the church, such as trim/remove trees, spread mulch, clean-up garden areas, clean-up outdoor family space, etc. If you have any questions, please call RJ Binau, Building and Grounds Elder, at 608-334-8032.
---
---
Agrace Seeks Volunteers in Dane County:
Volunteers are needed to assist customers, operate the cash register and sort donations at the Agrace Thrift Stores in Madison, pack donated merchandise in donors' homes, or make companionship visits to local Agrace hospice patients in patients' homes, nursing homes or assisted living centers.
Agrace will host volunteer orientation Thursday, May 18, from 5 p.m. to 9 p.m. at its Madison campus. Pre-registration is required. Call (608) 327-7163 or visit agrace.org/volunteer to fill out an application.
---
Hospice Volunteers:
Agrace is seeking volunteers across Dane County to visit with hospice patients or support its Madison area thrift stores. Volunteer orientation will take place at Agrace's Madison campus May 18, from 5 p.m. to 9 p.m. Pre-registration is required. Call (608) 327-7163 or visit agrace.org/volunteer to fill out an application.
---
Agrace Offers Grief Support Group Options in May
In May, Agrace is offering professionally led, in-person and virtual (accessible with a tablet, computer or smartphone) grief support options.
Bridges is for adults grieving the death of any loved one. Meetings are held every other Wednesday at the Agrace Grief Support Center. In May, meetings are May 3 and 17, from 5:30 p.m. to 7 p.m.
Bridges (virtual) is for adults grieving the death of any loved one. Meetings are held every other Wednesday. In May, meetings are May 10 and 24, from 9:30 a.m. to 11 a.m., via Zoom.
Young Adult is for anyone aged 18 to 30+ years who is grieving the death of a loved one, parent, child, spouse, sibling or friend. The group will meet May 11, from 6 p.m. to 7:30 p.m., at the Agrace Grief Support Center.
There is no fee for these programs if a participant's family member was in hospice care in the past 12 months; fees for others can be lowered or waived, if needed. Pre-registration is required for all groups. For details, fees or to register, email griefsupport@agrace.org or call (608) 327-7110.
---
---
Stephen Ministry at FPC: Providing God's Care to Hurting People
What is this ministry about?
Extensively trained and supervised Stephen Minister Caregivers provide high-quality, one-on-one confidential Christian care to anyone in need. They provide weekly visits and ongoing support as long as the care receiver needs. Should the care receiver have needs that are beyond the scope of a Stephen Minister Caregiver, they are referred to professional caregivers.
What kind of care is offered from a Stephen Minister?
CRISIS CARE – For people experiencing change(s) that significantly challenge their ability to cope.
FOLLOW-UP CARE – After the crisis event.
CHRONIC CARE – For a person whose situation is unlikely to change.
PREVENTIVE CARE – Providing care before a crisis occurs.
SUPPORTIVE CARE – Care for the caregiver.
How can I find out more about this ministry?
Call the church office at 608-949-9445, or reach out to a pastor or deacon. Stephen Minister Caregivers don't replace the care of pastors and deacons. They carry it a step further.

Doneta Chorney
608-345-1196

Tryg Knutson
608-622-9539

Jill Umlauf
715-360-5962
---
Want to receive an email notification when the weekly Connector is updated? Sign up here!
---
Connect with the Connector!
In an effort to streamline the process for submitting requests for event announcements in the Connector or spoken during the worship service, Communications has developed this easy-to-use online form to share all of your important information.
Click the link below to check out the form and if you have any feedback or questions, please send an email to communications@myfpc.org.
The Connector is available in print at the Connection Corner in the Lobby for those who would like a printed copy.
The Connector comes out at 4 PM every Friday. The deadline for submissions is noon, the Wednesday prior.