Jump to this week's announcements!
Good Friday
It's Friday and it seems like all is lost. The Hope of the world hung on a wooden cross. The expected Messiah was dead and buried. Who will save us from the darkness? But, we know God wasn't finished. He took a cross of pain and suffering and used it for healing and love. Darkness couldn't win. The Messiah is not dead. Jesus is alive!
---
Missed last week's service? You can watch the recording here.
---
Palm Sunday at FPC
We celebrated Palm Sunday together and enjoyed the return of Children's Moments with Children's Ministry Director, Patricia Coley.
---
FPC Fellowship: Mallard's Baseball Game

Don't miss FPC's Night out at the Duck Pond Friday, June 17 organized by the Fellowship Committee! Claim your free game ticket and hat by clicking here or on the image above. Gates open at 5:35 pm and the first pitch is at 6:35 pm. It will be a great way to celebrate Father's day weekend. Be sure to claim your free ticket by the deadline of Friday, May 17th! Questions? Please reach out to Fellowship Elder Lynda Ferris-Olson. Hope to see you there!
---
Choir Corner
Volume 1, Issue 1
Sam Shugar, Adult Choir Director, pro tem
Welcome to the inaugural issue of the Choir Corner, a new feature of The Connector. While this issue is appearing mid-month, future issues will be included in the last issue of each month. It will contain the titles of the anthems that the choir will present to the congregation and also interesting developments within the FPC Chancel Choir and choral music in general. For example, Rebecca Joy Stanborough, MFA wrote and published an article entitled "10 Ways That Singing Benefits Your Health". This article was reviewed by Debra Rose Wilson, PhD, MSN, RN, JBCLC, AHN-BC, CHT. She goes on to say "…there's solid scientific evidence to prove that singing is, in fact, good for your body and your mind.
Decades of research have shown that singing individually and in groups is good for you on many levels." Ms. Stanborough listed 10 key benefits that according to science accrues to those who sing. Singing:
Relieves Stress
Stimulates the immune response and helps to fight off illnesses.
Triggers the release of hormones that raise pain tolerance.
May Improve Snoring
Improves Lung Function
Develops a Sense of Belonging and Connection
In one study by the Alzheimer's Foundation, participants said it was "nice to remember something."
Helps with Grief
Improves Mental Health and Mood
The Takeaway. Research has shown that singing can be good for you on many levels and you don't have to be good at it to reap the rewards. You can sing on your own or you can join a choir or singing group for even more benefits such as connectedness and a sense of belonging.
This article was reviewed by 18 sources—last reviewed on November 10, 2020. So I ask the readers of this information what's holding you back? Come join the FPC Chancel Choir and begin to feel the palliative effects of SINGING! If you would like to read the article, I have a copy for your edification
Anthems for May:
5/1 – Anthem: Jesus Died for Me, Benediction: Go Now In Peace
5/8 – Anthem: My Mother's Love, Benediction: A Closing Prayer
5/15 Anthem: Without His Cross
5/22 Anthem Lamb of God, Benediction: The Lord Bless You and Keep You
After this service, the Choir will take a well-deserved furlough until fall. Enjoy your summer and keep a song in your heart if you are a Lawrence Welk fan. If a fan of FPC's Chancel Choir, let that song rip—get it our for all to hear. You'll feel better for it.
---
Bethel Series Open House at the Baker Barn
Sunday, April 24 | 3:00 – 6:00 pm
The Quintos and the Himegarners invite FPC to the Baker Barn for an Open House with a presentation on what God is doing through the Bethel Series with an opportunity to give to this Mission. This will be on April 24th from 3-6 pm.
Directions from Madison:
West on Hwy 12 toward Sauk City and go roughly 8 miles past Highway 19 towards
Sauk City. 1-1/2 miles before you get to Sauk City turn left off of Hwy 12 onto N.
Dunlop Hollow Rd. Go roughly 1-mile and the driveway to our farm is on the left.
You will see the Baker Barn sign on your left.
---
WEEKLY ANNOUNCEMENTS | April 17, 2022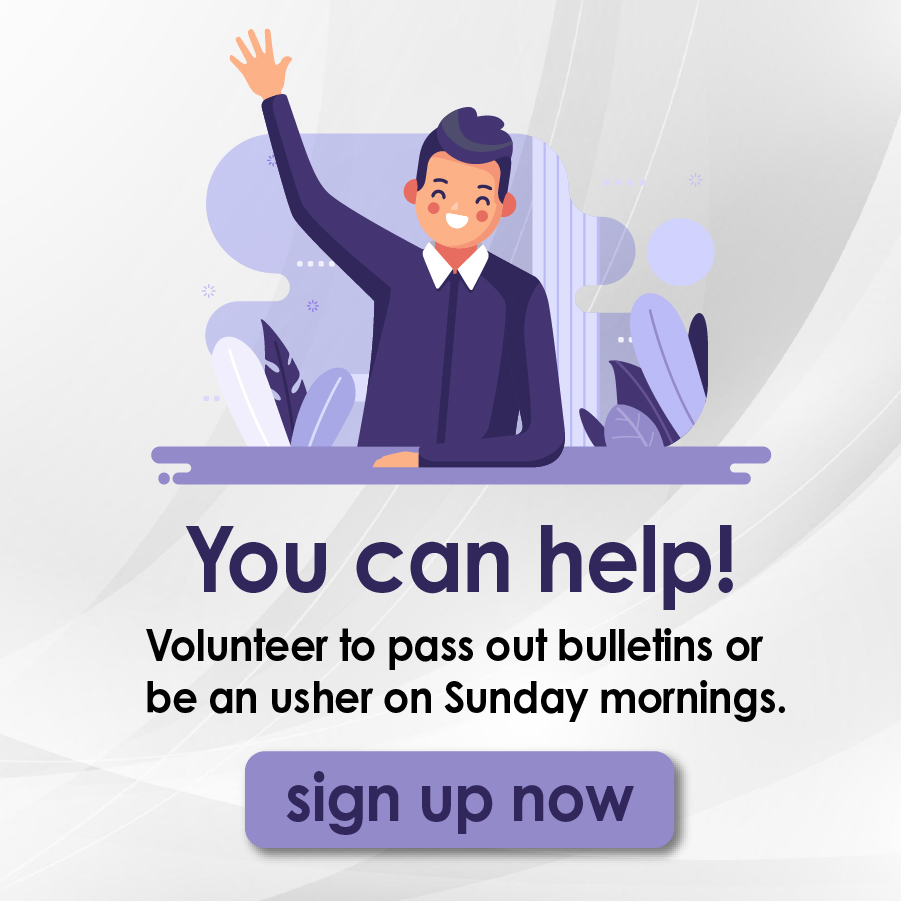 Connect with the Connector!
In an effort to streamline the process for submitting requests for event announcements in the Connector or spoken during the worship service, Communications has developed this easy-to-use online form to share all of your important information.
Click the link below to check out the form and if you have any feedback or questions, please send an email to communications@myfpc.org. Thanks!
SATURDAY! Join the Fun at the Easter Trail!
April 16 | 11:00 am-Noon
Next week: Confirmation Sunday
Sunday, April 24
We invite you back for one of the best Sundays of the year – Confirmation Sunday is next week, April 24. Come support our students and be blessed in return.
Save the Date! Retirement BBQ and Potluck
Sunday, June 26 | 12:00-3:00 pm
Celebrate Pastor Kirk's career and time as FPC's pastor!
Members and friends of FPC, you–and your appetite–are invited to a BBQ and potluck celebration of Pastor Kirk! Come join the festivities, enjoy good company, and help us eat an abundance of smoked BBQ and a variety of salads, side dishes, and desserts. RSVP to let us know you're coming and how many people will come with you. Your RSVP helps plan the right amount of food! Look for another invitation early this May for a chance to sign up to bring food and/or donate to help cover the cost of the meat we will BBQ.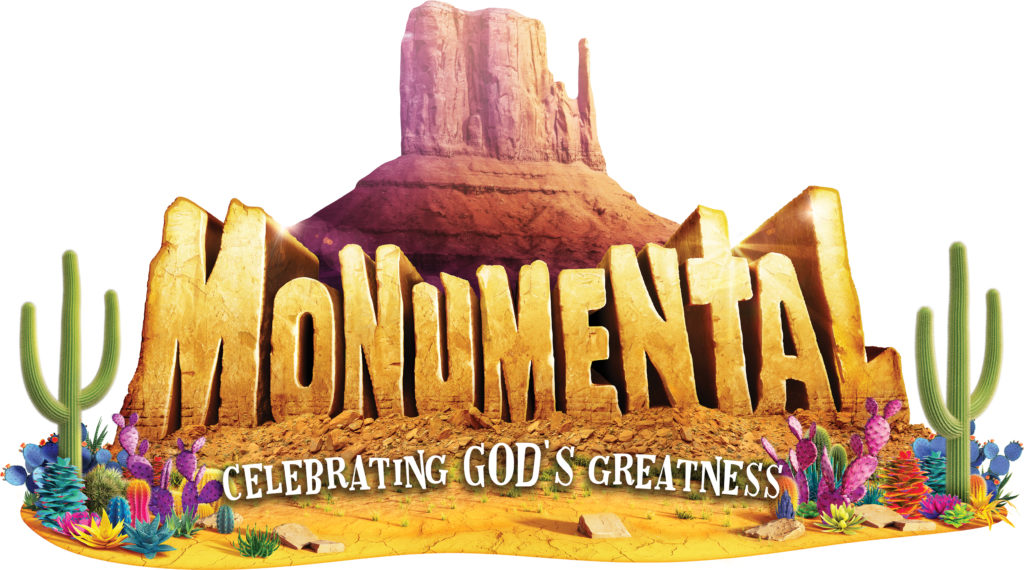 VBS 2022: Monumental
June 12-14 | 5:30-7:30pm
Save the Date for VBS this Summer! It will be a Monumental good time! June 12, 13, 14 from 5:30-7:30 pm. Come explore southwest canyons of rock-solid faith and discover that our God is monumental.

FPC is looking for someone to help in the nursery. We have one person ready to help, but we need two people to run the nursery. If interested, please contact the church office.
Stephen Ministry at FPC: Providing God's Care to Hurting People
What is this ministry about?
Extensively trained and supervised Stephen Minister Caregivers provide high-quality, one-on-one confidential Christian care to anyone in need. They provide weekly visits and ongoing support as long as the care receiver needs. Should the care receiver have needs that are beyond the scope of a Stephen Minister Caregiver, they are referred to professional caregivers.
What kind of care is offered from a Stephen Minister?
CRISIS CARE – For people experiencing change(s) that significantly challenge their ability to cope.
FOLLOW-UP CARE – After the crisis event.
CHRONIC CARE – For a person whose situation is unlikely to change.
PREVENTIVE CARE – Providing care before a crisis occurs.
SUPPORTIVE CARE – Care for the caregiver.
How can I find out more about this ministry?
Call the church office at 608-949-9445, or reach out to a pastor or deacon. Stephen Minister Caregivers don't replace the care of pastors and deacons. They carry it a step further.
---
Want to receive an email notification when the weekly Connector is updated? Sign up here!