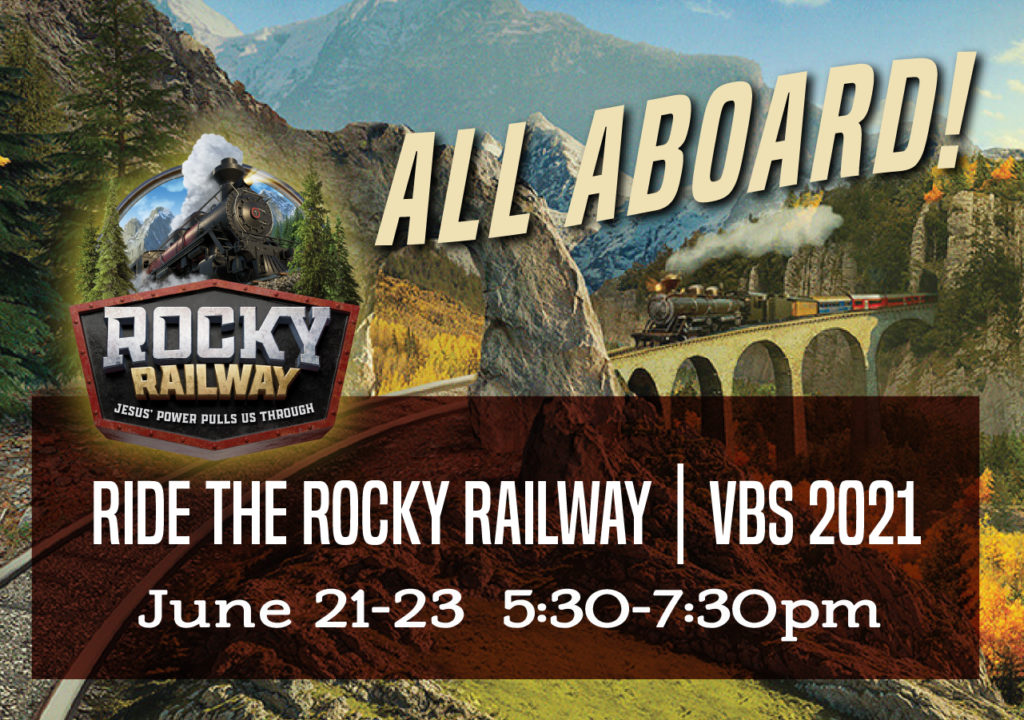 Full steam ahead for 3 rockin' nights on the rails! We are thrilled to offer a multi-age Family Outdoor VBS at FPC this year!
Train Station Location: FPC backyard
Dates: June 21-23
Boarding/Departure Times: 5:30-7:30pm
Due to covid, there will not be a meal served- but we'll send home delicious snacks to chew chew on each night!
Because our volunteers will not be able to be "hands on" to help, we ask each crew signing up to provide their own adult crew leader–Mom, Dad, Grandma or all!
You can look forward to the usual favorites of opening and closing with amazing music, silly skits, singing, dancing, Bible Adventures, crafts, Kid Vid, games, Bible Buddies, super stylin conductor hats, and so much more!
Register Now: $25 for the first passenger and $15 for each sibling. Adults and volunteers board for free! (Space is limited to a maximum of 110 travelers.) Register using the link below to confirm your train ticket! Registration is open to FPC families first. (Don't take a chance waiting for the caboose!)
We'll discover that trusting Jesus pulls us through life's up and downs. Your family won't want to miss this ride of a lifetime! Whoo Whoo!
Email Patricia Coley, Director of Children's Ministry, with any questions.