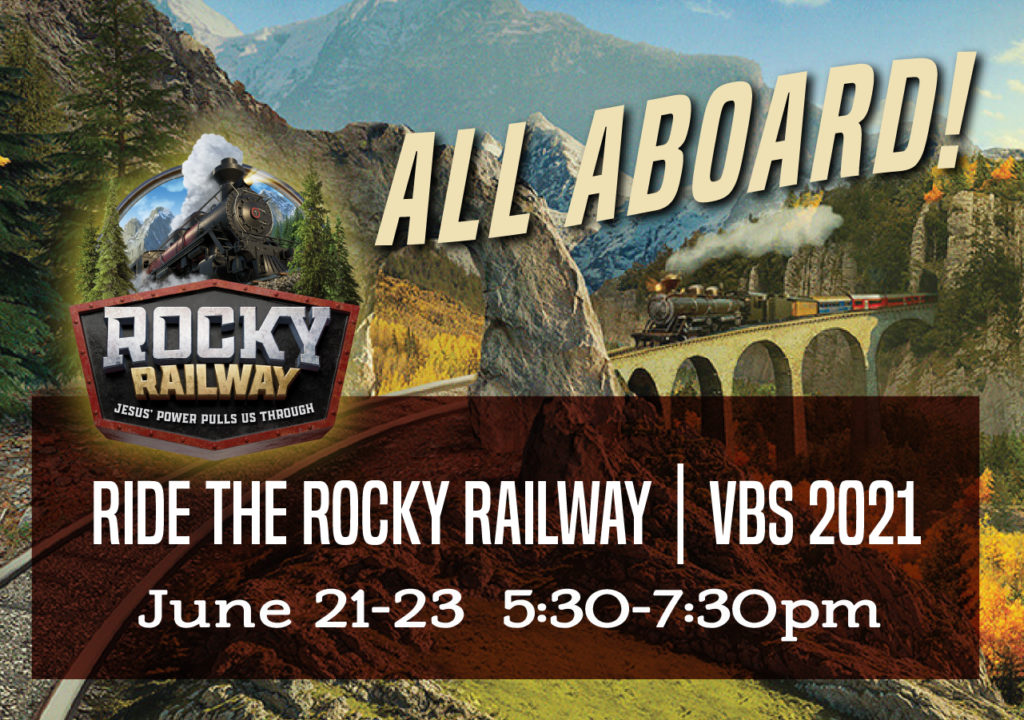 Video Recap of Rocky Railway VBS 2021
Enjoy this short journey down memory lane of Rocky Railway VBS. A huge thank you to all the volunteers and participants this year. It really was a train-tastic time!
Our Operation Kid-to-Kid Collection this year benefited the Waunakee Food Pantry. Our train of food pulled into the Waunakee Food Pantry with 150 pounds of food! Way to go!! Thank you for helping fill the shelves and helping other kids in our community.